The Battle of Britain begins.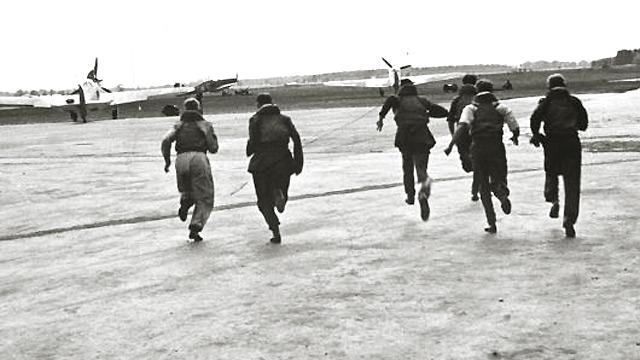 Before Germany could mount Operation Sea Lion, a cross-channel invasion of the British Isles, it needed to have complete air superiority over the invasion fleet. Because of the Luftwaffe's greater numbers and modern aircraft, German military leadership believed this could best be accomplished by defeating the Royal Air Force in air-to-air combat.
The Royal Air Force had been conserving their limited numbers of pilots and aircraft up to this point in the war. Germany's plan was to send its bombers against targets that the R.A.F. would be forced to defend. The escorting Messerschmitt Bf 109s (also referred to as the Me 109) would then shoot down the Boulton Paul Defiants and Bristol Blenheims. But the Hawker Hurricanes and Supermarine Spitfires were up to the task. While the Hurricanes went after the Luftwaffe's Dornier 17 and Heinkel He 111 bombers, the Spitfires engaged their Bf 109 fighter escorts.
Britain used a system of radar-directed ground control of its fighter squadrons. The result was that though both sides lost about the same number of aircraft, the Battle of Britain was a decisive victory for Great Britain. Germany was forced to give up on its plans for an invasion of England.
During a speech the House of Commons, 20 August 1940, Prime Minister Winston Churchill referred to the pilots of Fighter Command when he said,
"The gratitude of every home in our Island, in our Empire, and indeed throughout the world, except in the abodes of the guilty, goes out to the British airmen who, undaunted by odds, unwearied in their constant challenge and mortal danger, are turning the tide of the world war by their prowess and by their devotion. Never in the field of human conflict was so much owed by so many to so few."
Ever since, the Royal Air Force has been known as "The Few."
Luftwaffe aircraft: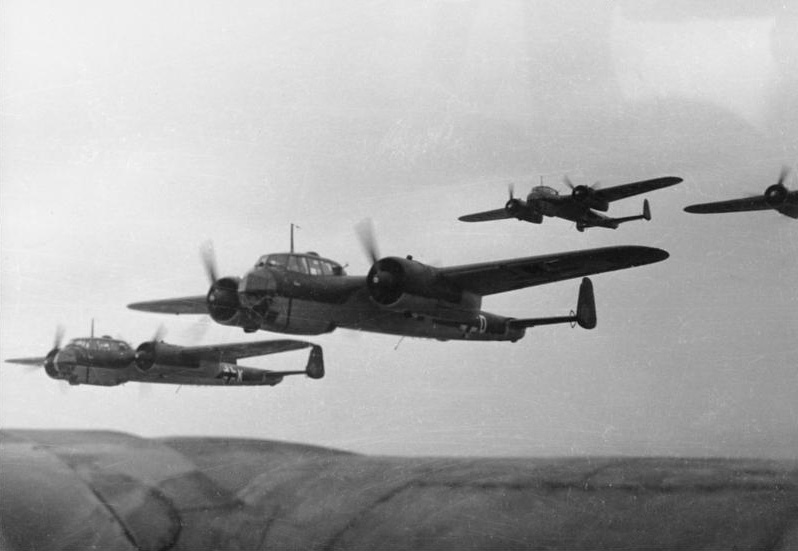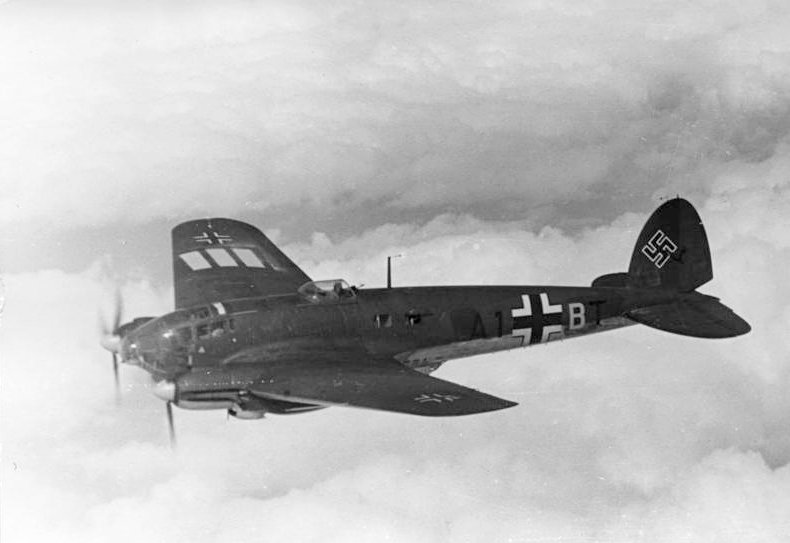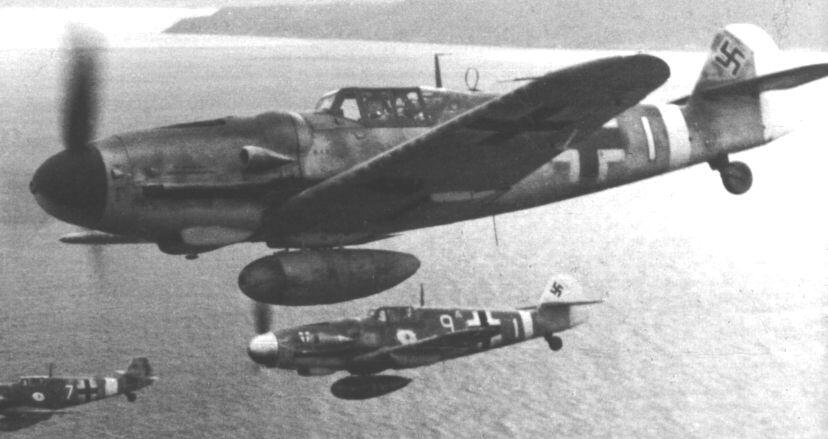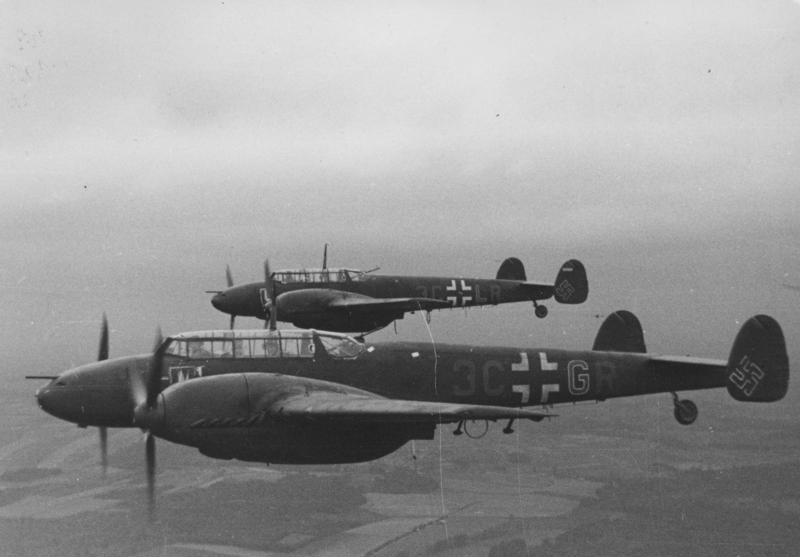 Royal Air Force aircraft: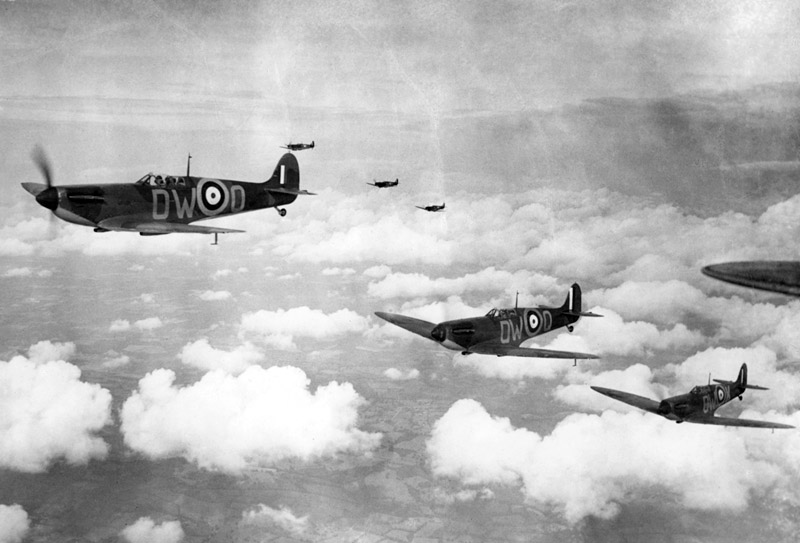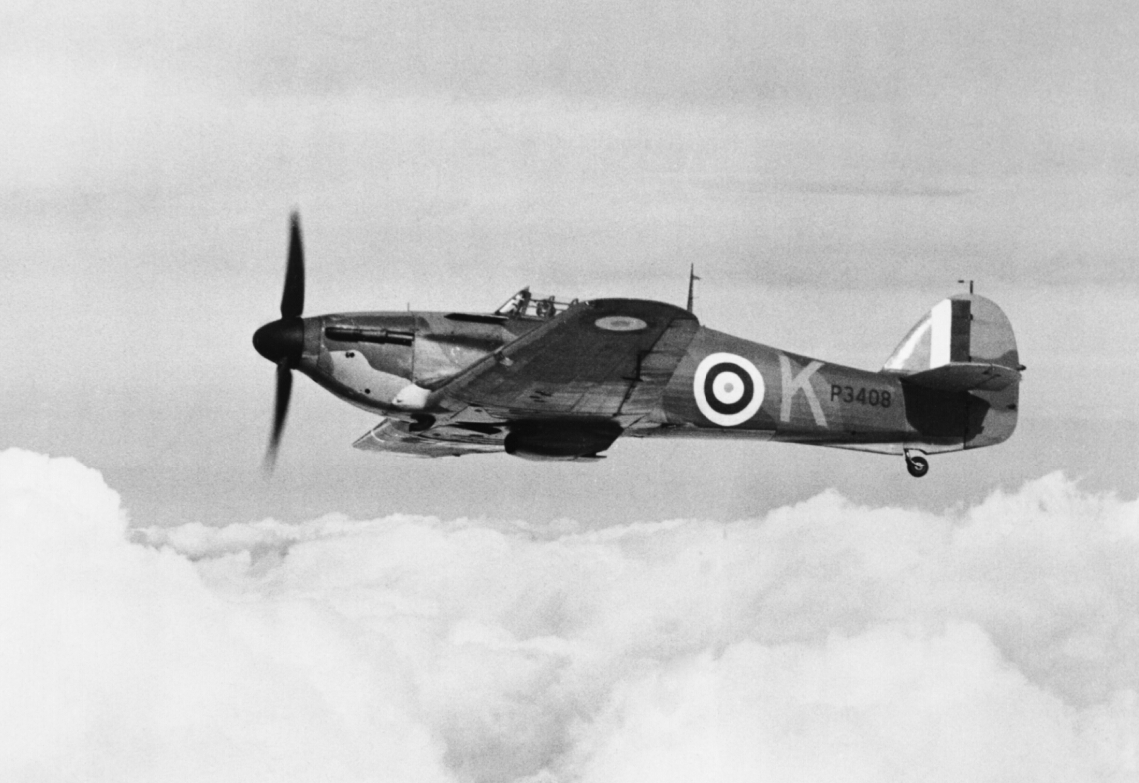 Highly recommended: Duel of Eagles, by Group Captain Peter Townsend, CVO, DSO, DFC and Bar, Royal Air Force. Cassell Publishers Limited, 1970 and Castle Books, 2003.
© 2016, Bryan R. Swopes