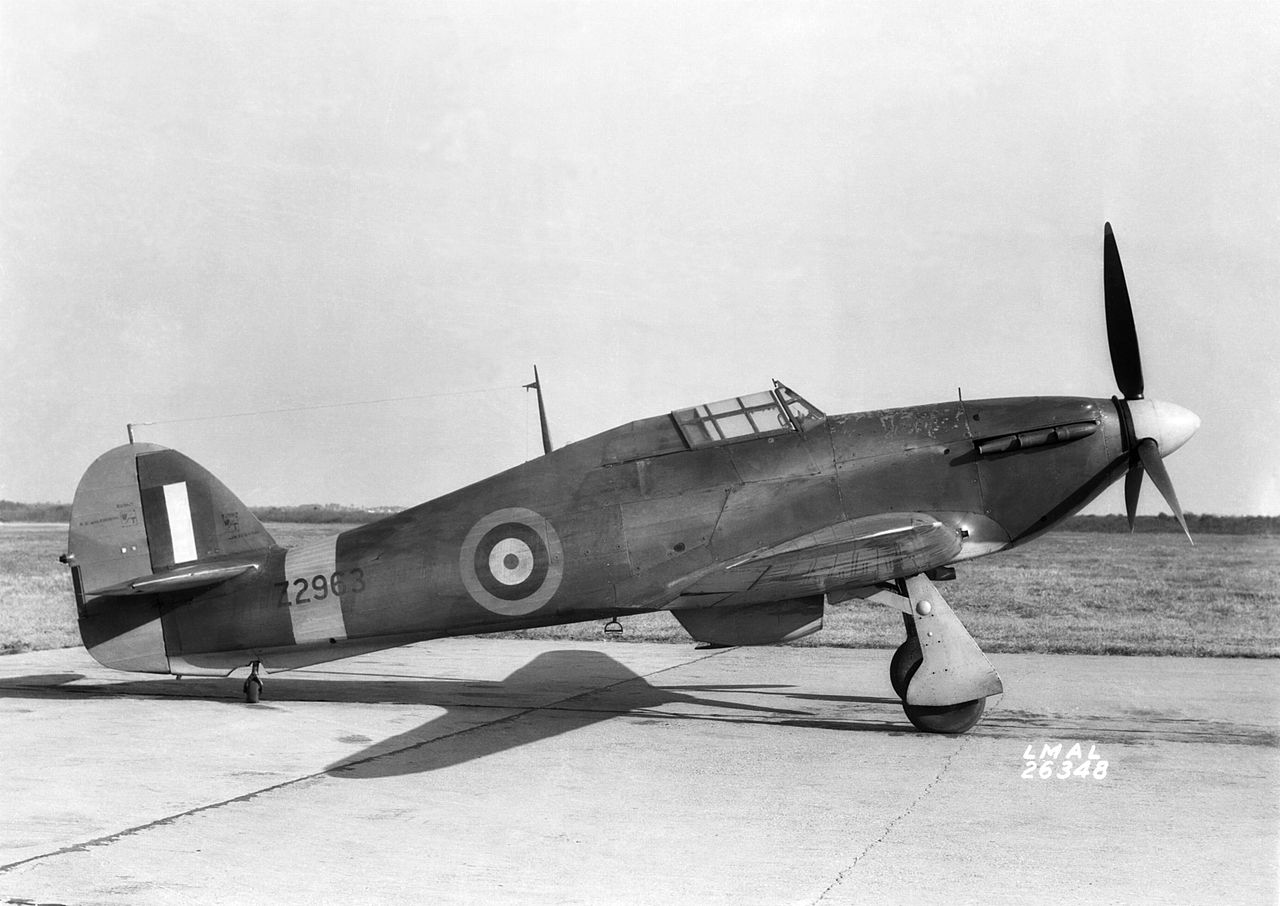 27 June 1940: Acting Flight Lieutenant James William Elias Davies, Royal Air Force, a fighter pilot assigned to No. 79 Squadron at Biggin Hill, was scheduled to be presented with the Distinguished Flying Cross on this date. Instead, he was assigned to lead a flight of three Hawker Hurricanes as escort to reconnaissance aircraft on a mission to Saint-Valery-sur-Somme, just across the English Channel. Flight Lieutenant Davies was flying Hurricane Mk.I P3591.
While still over the Channel, the three Hurricanes were attacked by three enemy Messerschmitt Bf 109 fighters. Two Hurricanes were shot down and the third escaped. One RAF pilot safely bailed out, but Jimmy Davies went down with his Hurricane.
Flight Lieutenant Davies was an American citizen, born in New Jersey 26 years earlier. He was the first American airman to be killed in combat during World War II.
James William Elias Davies and his twin sister Isabella Elias Davies were born 29 October 1913 at Bernardsville, New Jersey, United States of America. They were the children of David Ashley Davis, a Welsh immigrant, and Catherine Isabella Elias Davies. In the early 1900s, Mrs. and Mrs. Davies (who was an American citizen of Welsh descent) lived in Wales, but came to the United States in 1912.
In 1936, Jimmy Davies joined the Royal Air Force and was trained as a fighter pilot. On 19 May 1936, Davies was granted a short service commission as an Acting Pilot Officer on probation, and then on 9 November 1938, he was promoted to the rank of Flying Officer.
Flying Officer Davies was Mentioned in Despatches, a notice of which was published in The London Gazette, 20 February 1940. (Supplement: 34795, Page 1056)
Below is the notice of Davies' award of the Distinguished Flying Cross: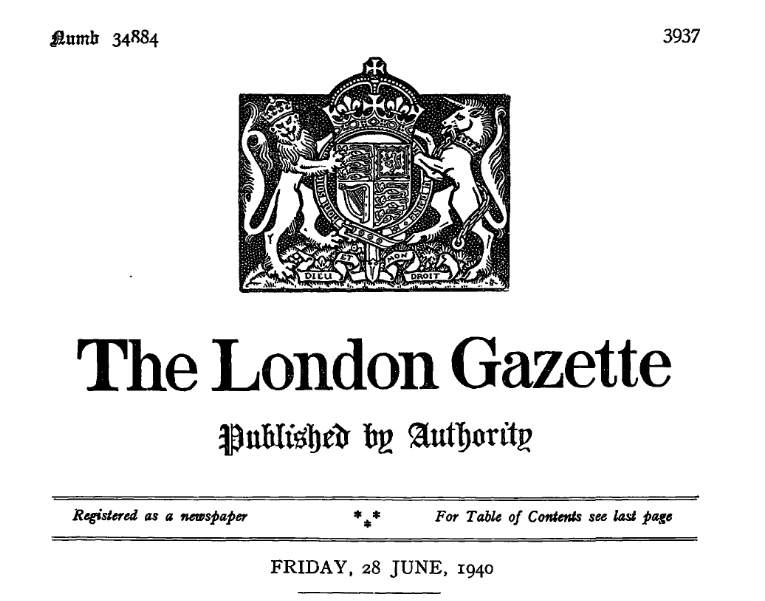 — The London Gazette, 28 June 1940, Issue: 34884, at Page 3945 and Page 3946
© 2021, Bryan R. Swopes