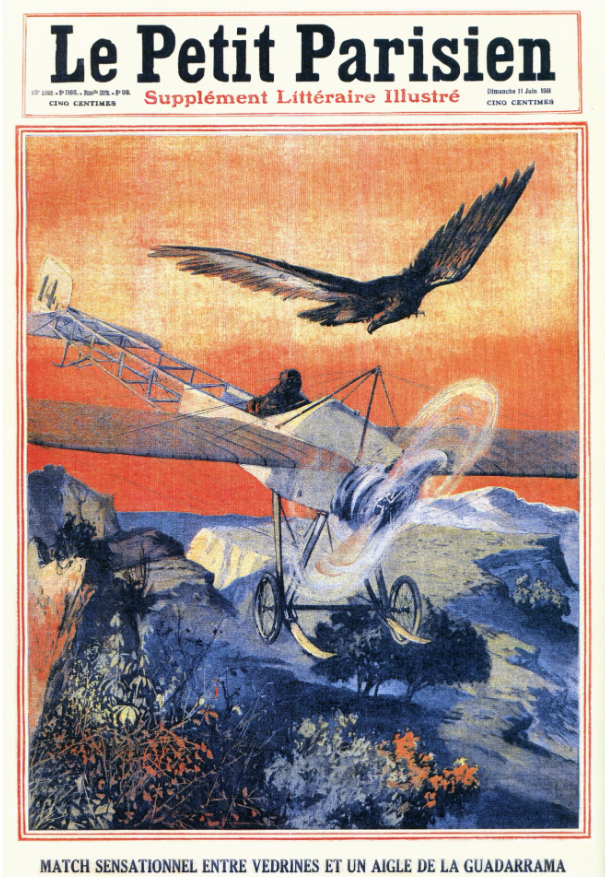 The Paris–Madrid Race began at Issy-les-Moulineaux, in the southwest of Paris, France, 21 May 1911. The race was sponsored by Le Petit Parisien, a French newspaper. More than 300,000 spectators had arrived to watch the event.
The first competitor, "Andre Beaumont" (a pseudonym for Lieutenant Jean Louis Conneau of the French Navy), took off at 5:10 a.m. in a Blériot-Gnome. Roland Garros, also flying a Blériot-Gnome, followed at 5:15 a.m. Several more airplanes departed, at approximately 5-minute intervals.
Jules Charles Toussaint Védrines, flying a Morane monoplane, took off at 6:20 a.m. He was unable to control the airplane and had to lay down on a wing to steer it away from the crowds. He landed but the airplane was damaged. Rather than repair the Morane, he decided to fly the race with another airplane of the same type, as the rules allowed.
At 6:30 a.m., Louis Émile Train, with a passenger, M. Bonnier, took off in an airplane of his own design. The airplane's Gnome rotary engine was not operating properly and Train immediately turned back toward the area specified as the airfield. (This open area was surrounded by a massive crowd of spectators who continually encroached on the open space.)
As he was about to land, a troop of French cavalry (cuirrassiers) crossed directly in front of him. Train pulled up, but his engine failed. The airplane stalled and crashed just beyond the cavalry. Unseen by Train, a group of officials was on the other side of the troop, and a number of them were struck by the airplane.
M. Henri Maurice Berteaux, France's Minister of War, was killed. Prime Minister Antoine Emmanuel Ernest Monis, Henri Deutsch de le Muerthe and several others were severely injured.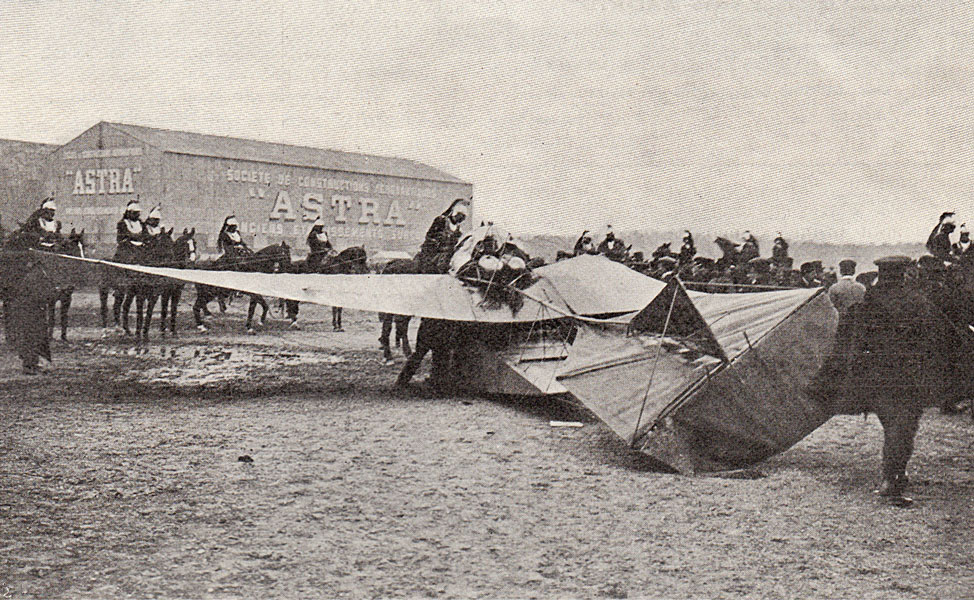 A judicial inquiry was immediately held. Train was completely exonerated. Witnesses later said that just prior to the crash, M. Berteaux had commented that the group had moved too far into the field and suggested that they should move back for safety.
Because of the accident, further flights were cancelled, with starts to resume to following day. Only Roland Garros completed the first leg of the race the first day, 400 kilometers (249 miles), with his Blériot XI, arriving at Angoulême after a flight of 4 hours, 52 minutes. Other racers stopped at intermediate points.  One of these airplanes was damaged on takeoff, another delayed by weather, and a third withdrew from the race when he learned of the accident at Issy.
On the second day of the Paris-Madrid Race, Jules  Védrines, flying Morane No. 14, was the first to take off. Airborne at 4:11 a.m., he arrived at Angoulême at 7:54:16 a.m. after a flight of 3 hours, 43 minutes. His official time, however, included the actual flight time for his first attempt on Sunday, and a 30 minute penalty for not successfully starting on the first day of the race. His official time was 4 hours, 24 minutes, 7 seconds, which was still faster than Garros' time. In third place was M. Gibert, who had remained at Pont Levoy overnight. He arrived at Angoulême at 10:54:58 a.m., Monday, for an official time of 29 hours, 24 minutes, 53 seconds.
On Tuesday, Gibert took off at 5:12 a.m., with Garros following at 5:19:02 a.m. Védrines, who should have started at 5:00 a.m., waited more than two hours for mist to clear. Even so, Védrines was the first to complete the second leg, arriving at San Sebastián on the shore of the Bay of Biscay at 10:56:15 a.m., having flown the 353 kilometers (219 miles) non-stop in 3 hours, 41 minutes, 57 seconds.
Roland Garros made an intermediate fueling stop and was delayed more than two hours. He arrived at San Sebastián at 11:25:36 a.m. Gibert had been delayed by engine trouble at Bayonne, and did not land at San Sebastián until 6:52:22 p.m., Tuesday evening.
The aviators rested at San Sebastián, continuing the final leg of the race on Thursday.
The start for the third leg was scheduled for 5:00 a.m., but weather caused another delay. Gibert took off at 6:24 a.m. and crossed the start line at 6:28:35 a.m. He flew out over the Bay of Biscay and quickly disappeared from sight. Garros took off at 7:12 a.m., and Védrines at 7:17 a.m.
Védrines landed at Quintanapalla, but because of the rough field, slightly damaged his Morane. Temporary repairs were made and he flew the 14 kilometers (8.7 miles) to Burgos. He requested permission for the race committee to wait until Friday morning before continuing to allow time for permanent repairs to be made. His request was granted.
Shortly after departing San Sebastián, Garros' Blériot-Gnome suffered engine trouble, forcing him to land at Usurbil. He took off, but was forced to land again at Andoain. He then returned to San Sebastián. He also proposed restarting the following day after obtaining a new propeller.
Gibert landed at Olasagutia, damaging his airplane. He was also delayed until Friday.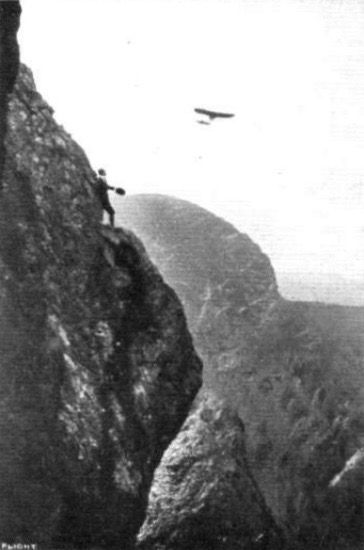 At 5:20 a.m., Friday, Védrines took off from Burgos. He crossed the Sierra de Guadarrama. one of the mountain ranges of the Pyrenees, flying through Somosierra Pass. (The pass has an elevation of 1,434 meters/4,705 feet.) It was here that his Morane was repeatedly attacked by an eagle, forcing to take evasive maneuvers. The duel in the air went of for more than five minutes before the airplane escaped. (Gibert had a similar encounter.)
At 8:06 a.m., Védrines landed at Getafe Aerodrome. He was met by representatives of the Real Aero Club de España and Señor de la Torre, Governor of Madrid. Védrines was commanded to attend King Alfonso at the Palace, where he was engaged in a lengthy conversation with the monarch. He was awarded the Cross of the Order of Alfonso XII.
Jules Védrines' official time for the 462 kilometers (287 miles) from San Sebastián to Madrid was 27 hours, 5 minutes 41 seconds. This resulted in a race total of 37 hours, 26 minutes, 12 seconds.
The prize for the winner was 100,000 francs. The second place finisher won 30,000 francs, and third, 15,000 francs (approximately equivalent to £4,000, £1,200 and £600.)
Jules Védrines' Morane monoplane was 22 feet, 0 inches (6.706 meters) long with a wing span of 30 feet, 8 inches (9.347 meters). Its empty weight was 440 pounds (200 kilograms), and gross weight, 770 pounds (349 kilograms). Wing warping was used for roll control. The landing gear consisted of wheels and skids, with a rubber cord suspension. The airplane was powered by an air-cooled, normally-aspirated,  11.150 liter (680.385-cubic-inch-displacement) Société des Moteurs Gnome Omega 7-cylinder rotary engine. The direct-drive engine turned a two-blade fixed pitch Integrale propeller with diameter 9 feet, 3  inches (2.819 meters) and pitch of 5 feet, 11 inches (1.803 meters).
With the engine turning 1,200 r.p.m., the speed of the Morane was 77 miles per hour (124 kilometers per hour).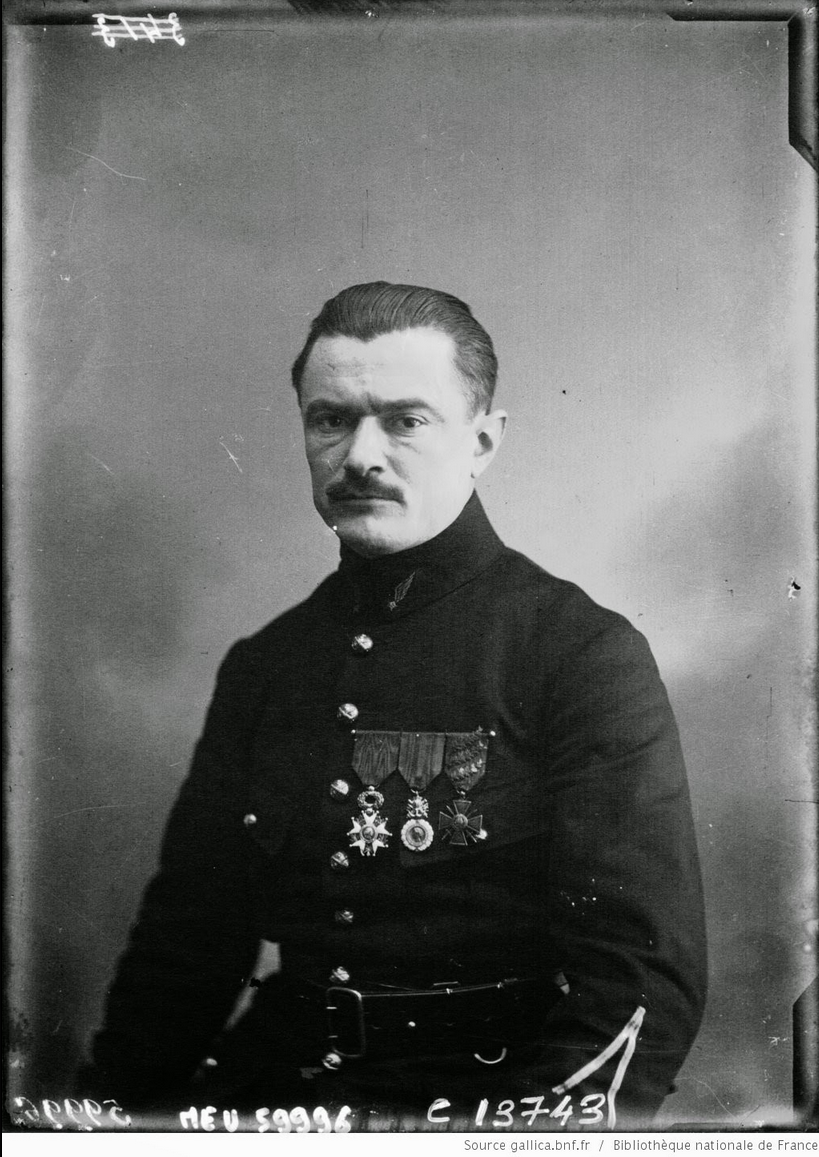 © 2019, Bryan R. Swopes