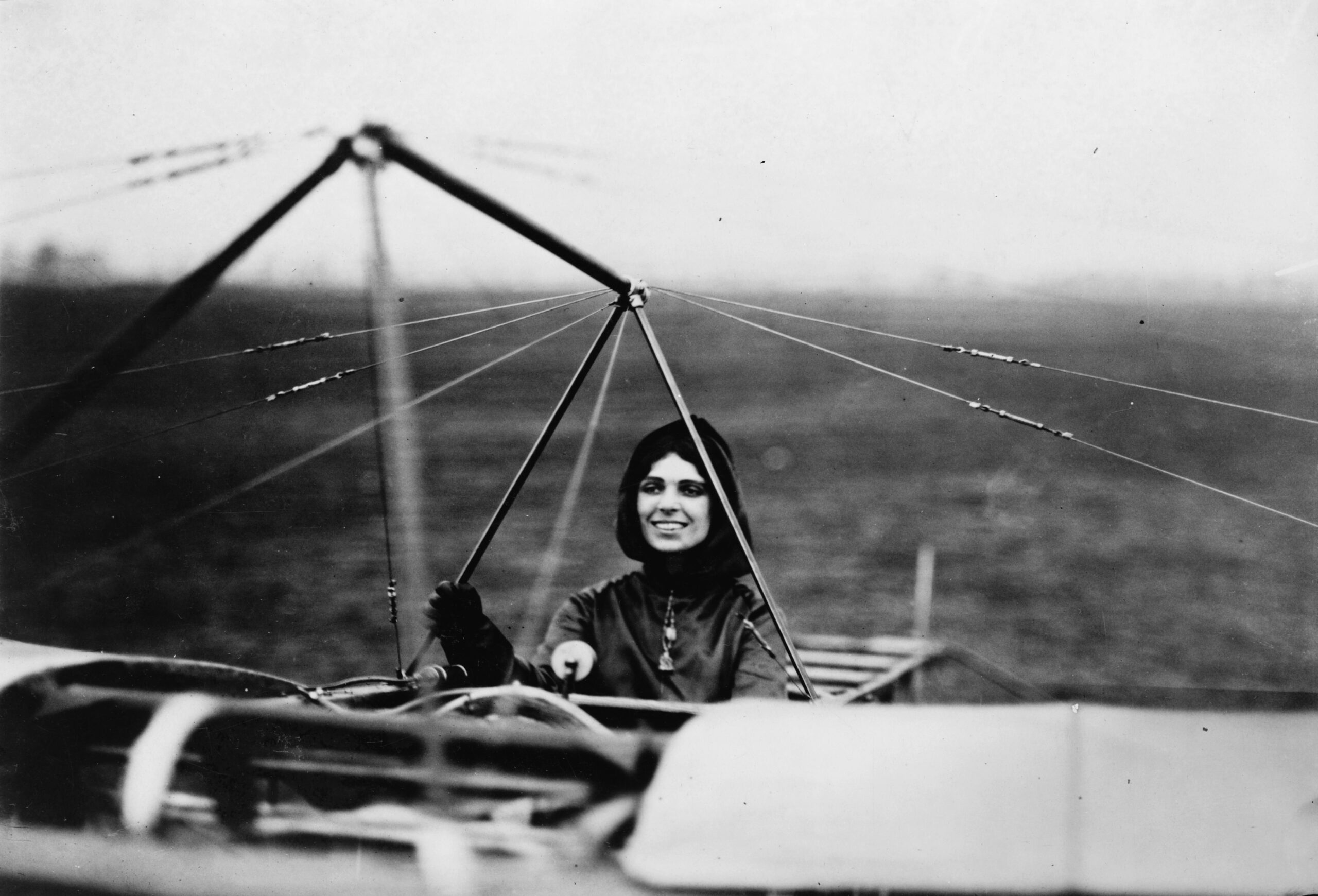 16 April 1912: American aviatrix Harriet Quimby flew across the English Channel in a Blériot XI monoplane. She departed Dover at 5:30 a.m. and crossed a fog-shrouded channel to land at Hardelot-Plage, Pas-de-Calais, 1 hour, 9 minutes later. Her only instruments were a hand-held compass and a watch.

Quimby was the first woman to fly across the channel, but that was not her only "first": On 11 August 1911, she had become the first American woman to be licensed as a pilot. She was known for her purple satin flying suit.
Harriet Quimby was killed at Quincy, Massachusetts, 1 July 1912, when her Blériot XI, circling the airfield at 1,500 feet (457 meters) suddenly pitched down and she and her passenger were thrown out.
The Blériot XI was a single-seat, single-engine monoplane, designed by Raymond Saulnier and built by Louis Charles Joseph Blériot. It was 24 feet, 11 inches (7.595 meters) long with a wingspan of 27 feet, 11 inches (8.509 meters) and overall height of 8 feet, 10 inches (2.692 meters). The wings had a chord of 6 feet (1.829 meters). The airplane had an empty weight of 507 pounds (229.9 kilograms).
In its original configuration, the airplane was powered by an air-cooled, 3.774 liter (230.273 cubic inches) R.E.P.  two-row, seven-cylinder fan engine (or "semi-radial") which produced 30 horsepower at 1,500 r.p.m., driving a four-bladed paddle-type propeller. The R.E.P. engine weighed 54 kilograms (119 pounds). This engine was unreliable and was soon replaced by an air-cooled 3.534 liter (215.676 cubic inch) Alessandro Anzani & Co., 60° (some sources state 55°) three-cylinder "fan"-type radial engine (or W-3) and a highly-efficient Hélice Intégrale Chauvière two-bladed fixed-pitch propeller, which had a diameter of 6 feet, 8 inches (2.032 meters). The Anzani W-3 was a direct-drive, right-hand tractor engine which produced 25 horsepower at 1,400 r.p.m. It was 1.130 meters (3 feet 8.49 inches) long, 1.500 meters (4 feet, 11.01 inches) high, and 0.720 meters (2 feet, 4.35 inches) wide. The engine weighed 66 kilograms (145.5 pounds).
The Blériot XI had a maximum speed of 47 miles per hour (76 kilometers per hour) and the service ceiling was (3,280 feet) 1,000 meters.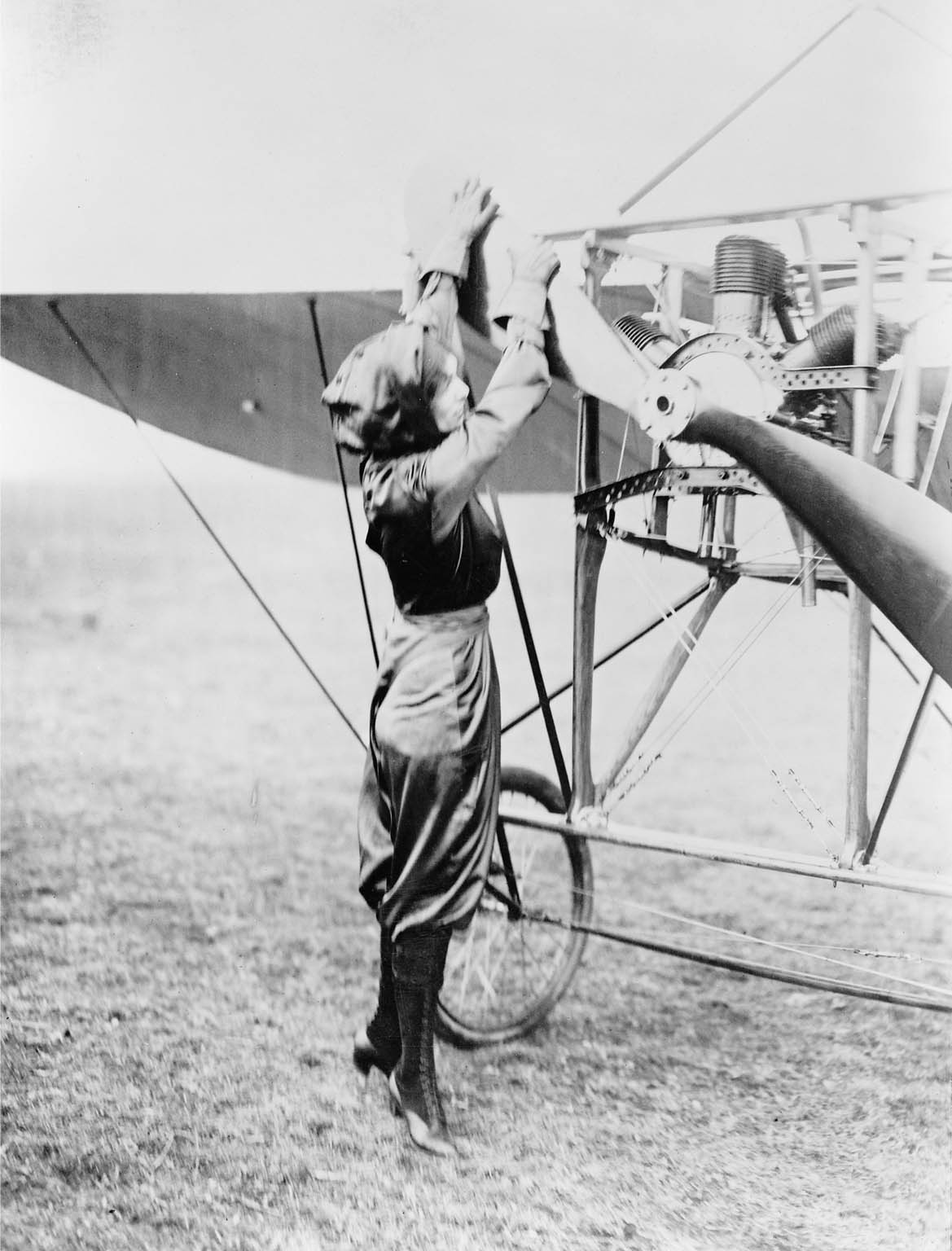 © 2017, Bryan R. Swopes
by