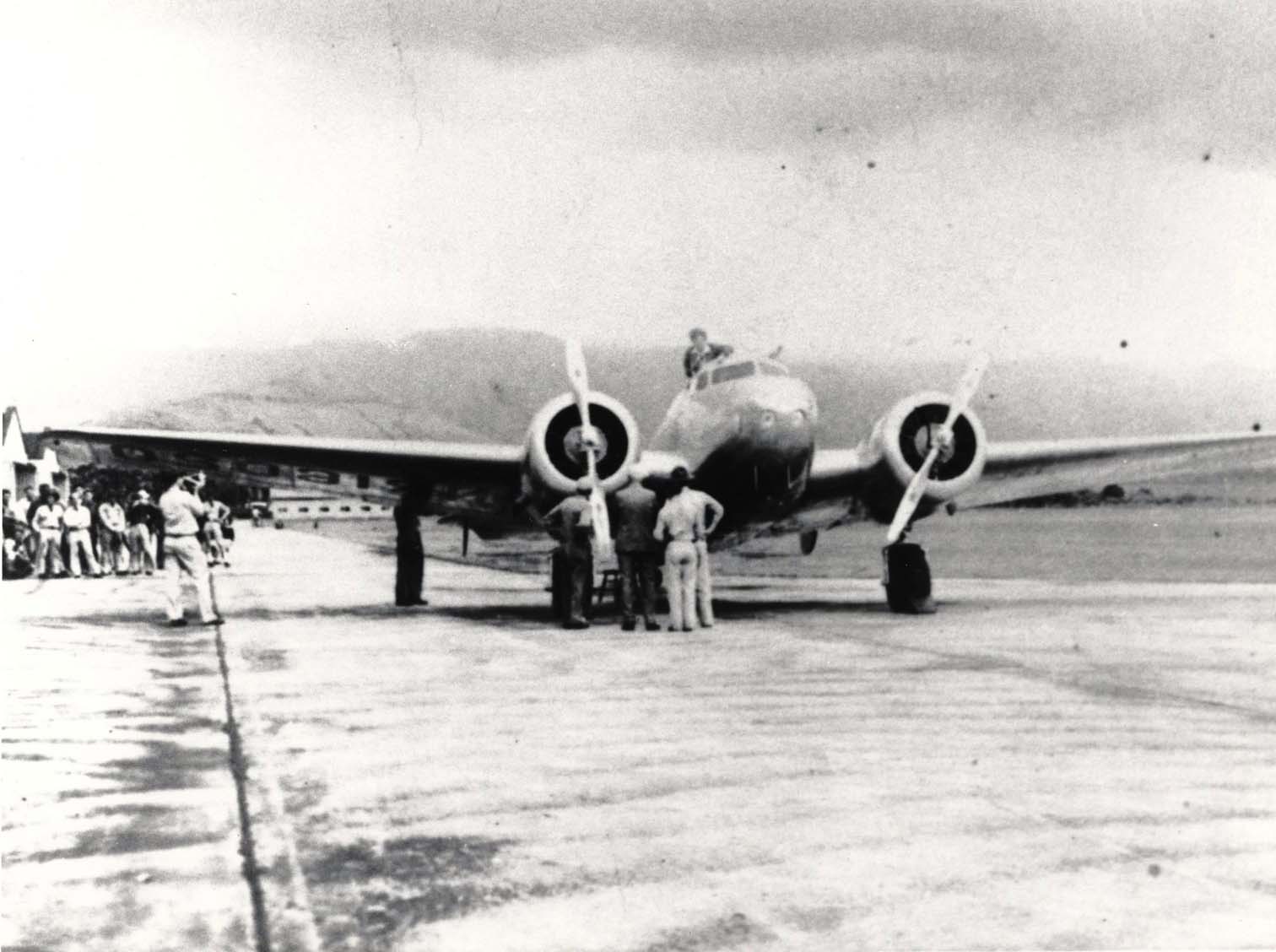 18 March 1937, 5:40 a.m.: Amelia Earhart and her crew sighted Diamond Head on the island of Oahu, Hawaiian Islands. The Electra landed at Wheeler Army Airfield, Honolulu, after an overnight flight from Oakland, California, completing the first leg of a planned around-the-world flight in 15 hours, 47 minutes.
The airplane was Earhart's Lockheed Electra 10E Special, registration NR16020. Also aboard were Paul Mantz, Amelia's friend and adviser, as co-pilot, navigator Captain Frederick Joseph Noonan, formerly of Pan American Airways, and Captain Harry Manning of United States Lines, also a close friend of Amelia's, acting as radio operator and navigator.
About an hour after takeoff from Oakland, California, the Electra overtook the Pan American Airways Hawaii Clipper, which had departed San Francisco Bay an hour-and-a-half before Earhart. She took photographs of the Martin M-130 flying boat.
In her log, Amelia Earhart described the sunset over the Pacific Ocean:
". . . golden edged clouds ahead, then the golden nothingness of sunset beyond. . .  The aft cabin is lighted with a weird green blue light, Our instruments show pink. The sky rose yellow. . . Night has come. The sea is lovely. Venus is setting ahead to the right. The moon is a life-saver. It gives us a horizon to fly by. . . ."
— Amelia: The Centennial Biography of an Aviation Pioneer, by Donald M. Goldstein and Katherine V. Dillon, Brassey's, Washington and London, 1997, Chapter 18 at Page 171.
On arrival at Hawaii, Earhart, saying that she was very tired, asked Paul Mantz to make the landing at Wheeler Field.
© 2019, Bryan R. Swopes