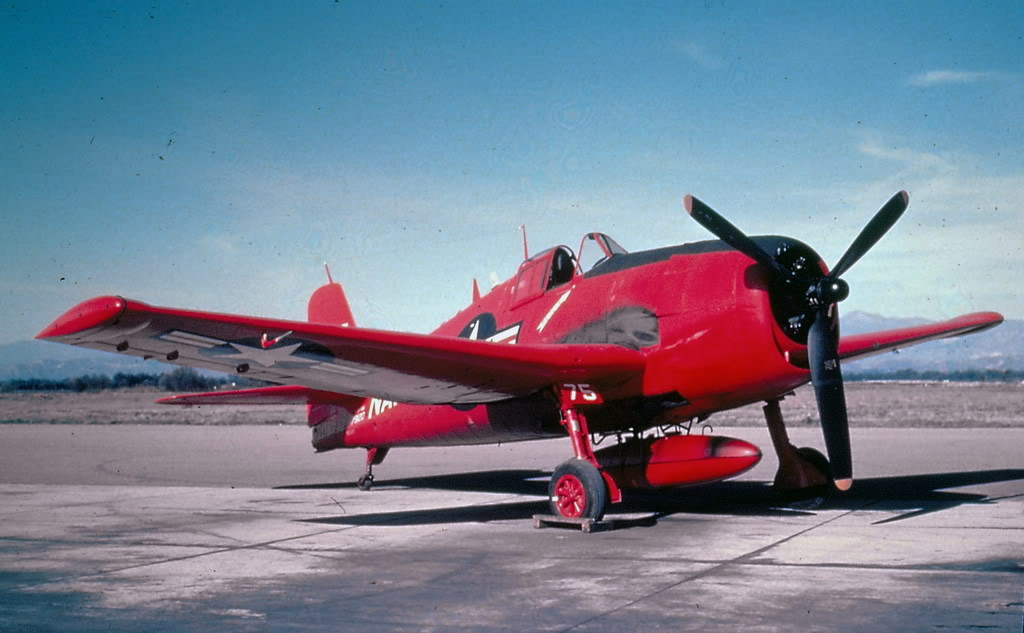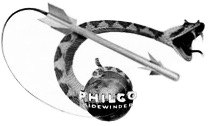 11 September 1953: At Naval Ordnance Test Station China Lake, the experimental Philco/General Electric XAAM-N-7 "Sidewinder" heat-seeking air-to-air missile scored its first "hit" when it passed within 2 feet (0.6 meters) of a radio-controlled Grumman F6F-5K Hellcat. The missile was fired from a Douglas AD-4 Skyraider flown by Lieutenant Commander Albert Samuel Yesensky, United States Navy, the Officer-in-Charge (OIC) of Guided Missile Unit SIXTY-ONE (GMU-61).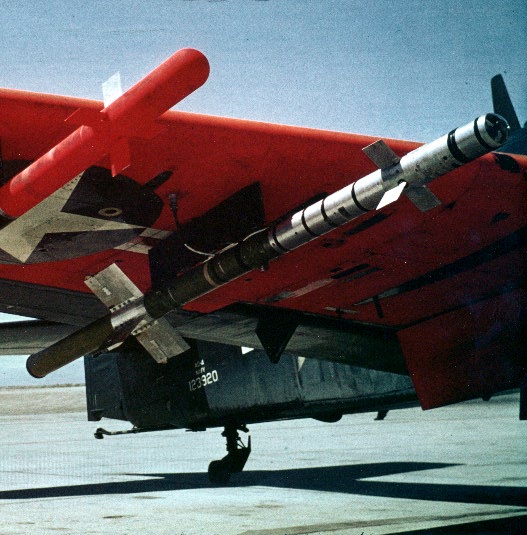 The Sidewinder was later redesignated AIM-9. It entered service in 1956 as the AIM-9B and has been a primary fighter weapon for 60 years.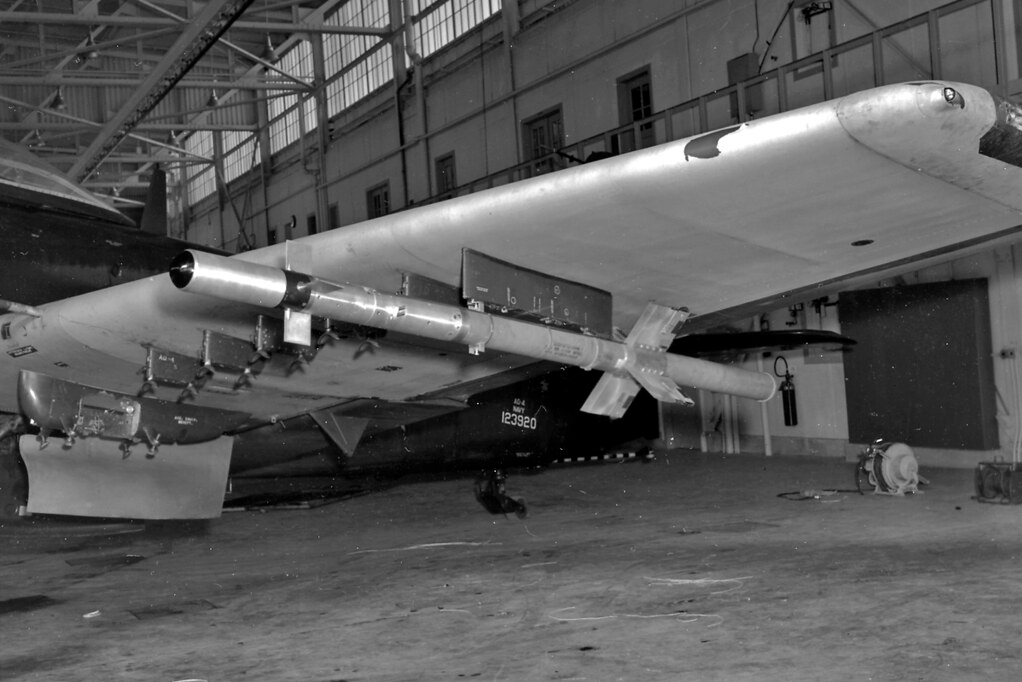 The AIM-9 Sidewinder is a Mach 2.5+ missile, equipped with an infrared seeker to track the heat signature of the target aircraft. (The Hellcat drones used in the early test had flares mounted on the wingtips to give the experimental missile a target).

The current production version, AIM-9X Block II, is produced by Raytheon Missile Systems, Tucson, Arizona. It is 9 feet, 11 inches long (3.023 meters), 5 inches in diameter (12.70 centimeters), and weighs 188 pounds (85 kilograms). The warhead weighs 20.8 pounds (9.4 kilograms). The missile's range and speed are classified. At current production levels, the average cost of each AIM-9X is $420,944 (FY 2015 cost). Block III development was cancelled for FY 2016.
Future Astronaut Wally Schirra flew many of the early test flights at NOTS China Lake. On one occasion, a Sidewinder came back at him, and only by skill and luck was he able to evade it.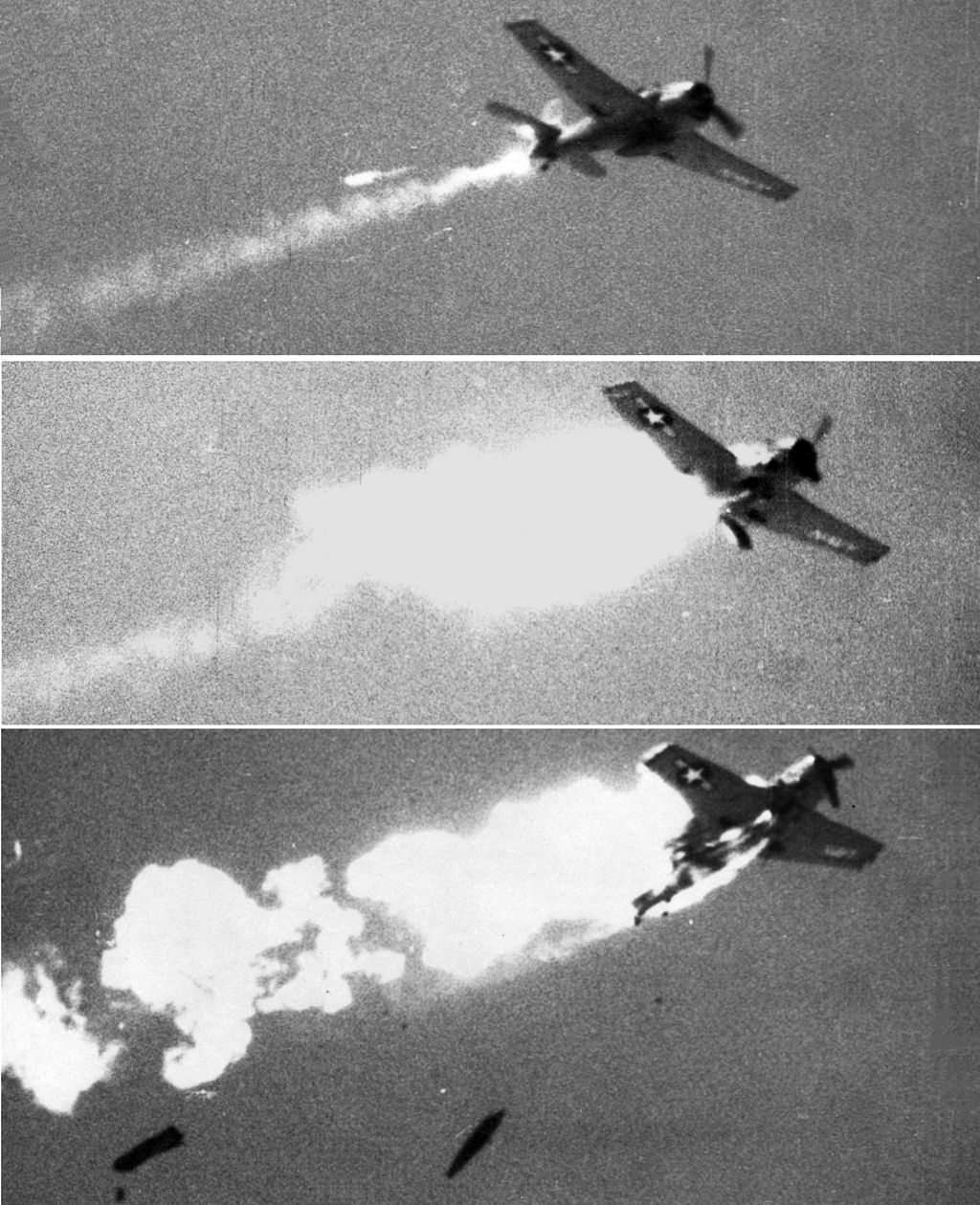 NOTC China Lake is now designated as Naval Air Weapons Station (NAWS) China Lake. It is located approximately 55 miles (88 kilometers) north-northeast of Edwards Air Force Base in the high desert of Southern California.
© 2018, Bryan R. Swopes