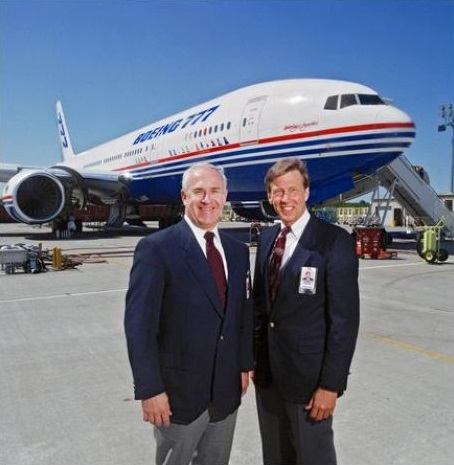 12 June 1994: At 11:45 a.m., Boeing test pilots John E. Cashman and Kenny Higgins took the first Boeing 777-200 airliner, line number WA001, FAA registration N7771, on its first flight. Before taking off from Paine Field, Boeing's president, Phil Condit, told Cashman, "Good luck, John. And no rolls!", referring to the famous incident when Alvin M. "Tex" Johnston rolled the Model 367–80 prototype of the 707 airliner over Lake Washington, 6 August 1955.
The 777's first test flight lasted 3 hours, 48 minutes. This was the longest first flight of any of Boeing's airliners. It reached a maximum altitude of 19,000 feet (5,791 meters) and accomplished all tests on the flight plan, including shutting down and restarting an engine in flight.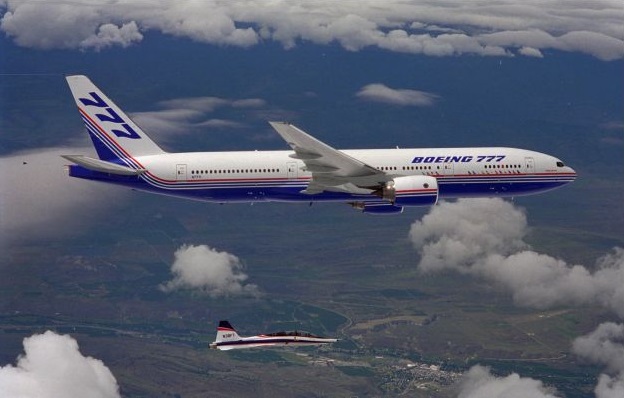 The Boeing 777-200 is operated by two pilots and, depending on its configuration can carry 314 to 440 passengers. It is 209 feet, 1 inch (63.729 meters) long with a wingspan of 199 feet, 11 inches (60.935 meters) and overall height of 60 feet, 9 inches (18.517 meters). The fuselage has a diameter of 20 feet, 4 inches (6.198 meters). The airliner has an empty weight of 297,300 pounds (134,853 kilograms) and maximum takeoff weight of 545,000 pounds (247,208 kilograms).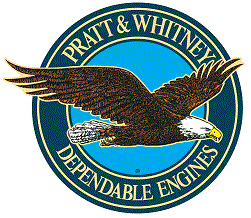 WA001 was originally powered by two Pratt & Whitney PW4074 two-spool high-bypass-ratio turbofan engines which produce 77,000 pounds of thrust, each. Production airliners were equipped with PW4077 engines with the same thrust. General Electric and Rolls-Royce turbofans could also be ordered.
Boeing 777s have a cruise speed of 0.84 Mach (560 miles per hour, 901 kilometers per hour) and maximum speed of 0.89 Mach (590 miles per hour, 950 kilometers per hour). The service ceiling is 43,100 feet (13,137 meters). The 777-200 has a maximum range of 6,027 miles (9,700 kilometers) with maximum payload aboard.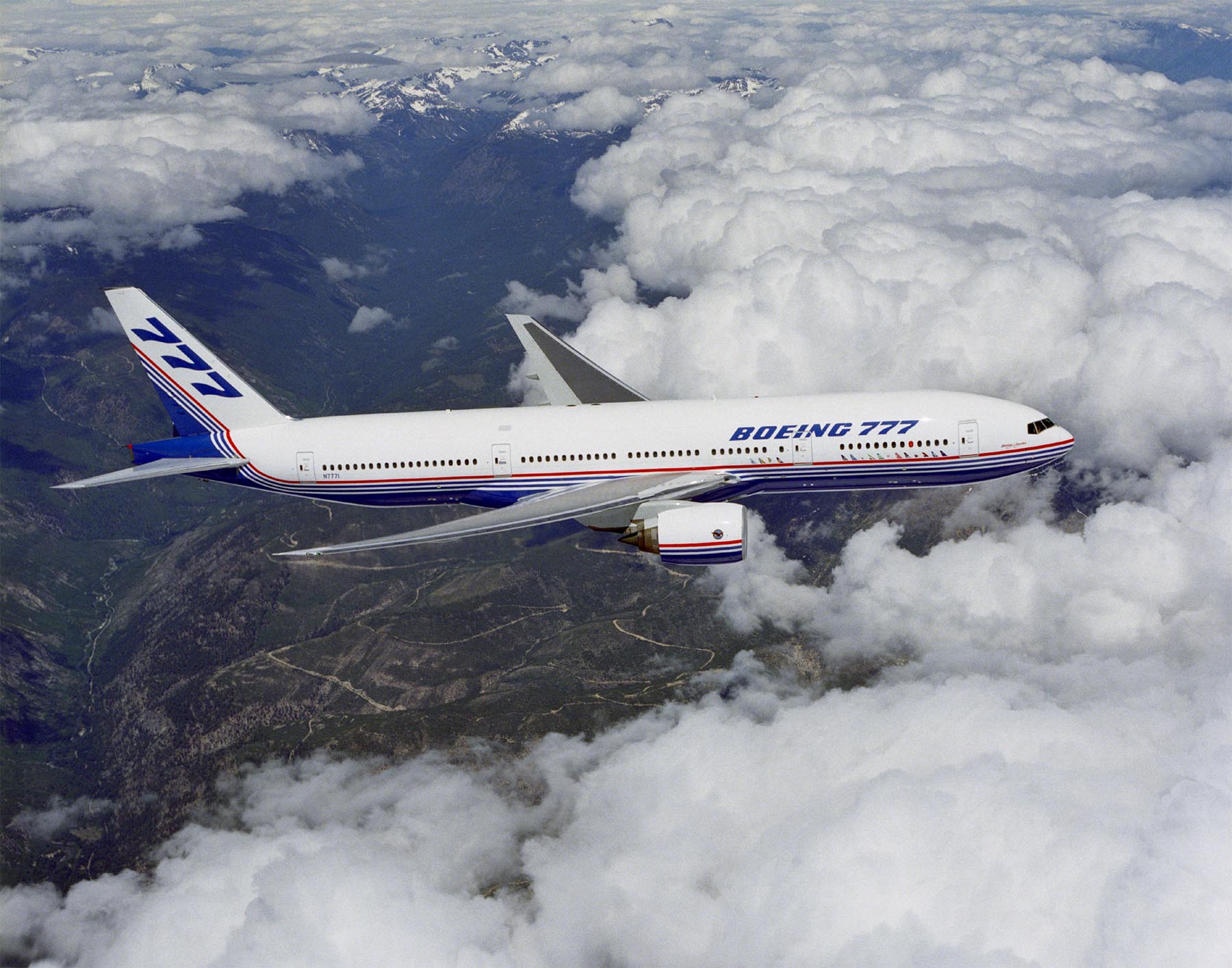 The 777 series was the most comprehensively tested airplane in history. Nine aircraft were used in the test program. WA001 was in testing until April 1997, by which time it had accumulated 1,729 flight hours and another 1,033 hours of ground testing.
Purchased by Cathay Pacific, the first "Triple Seven" was completely refurbished and equipped for passenger service, configured as a 777-267. The engines were replaced by two Rolls-Royce RB211 Trent 884B-17 high-bypass turbofan engines. These engines are rated at 85,430 pounds of thrust for takeoff (5 minutes limit). Because of their lighter weight, the empty weight of the airliner was reduced approximately 7,500 pounds (3,400 kilograms). The airliner was rolled out of the factory for the second time 31 October 2000, and was delivered to the Cathay Pacific on 6 December, registered B-HNL. WA001 was retired 1 June 2018 and placed in storage at Xiamen Gaoqi International Airport (XMN), Xiamen, Fujian Province, People's Republic of China. The first Triple-Seven is currently on display at the Pima Air and Space Museum, Tucson, Arizona.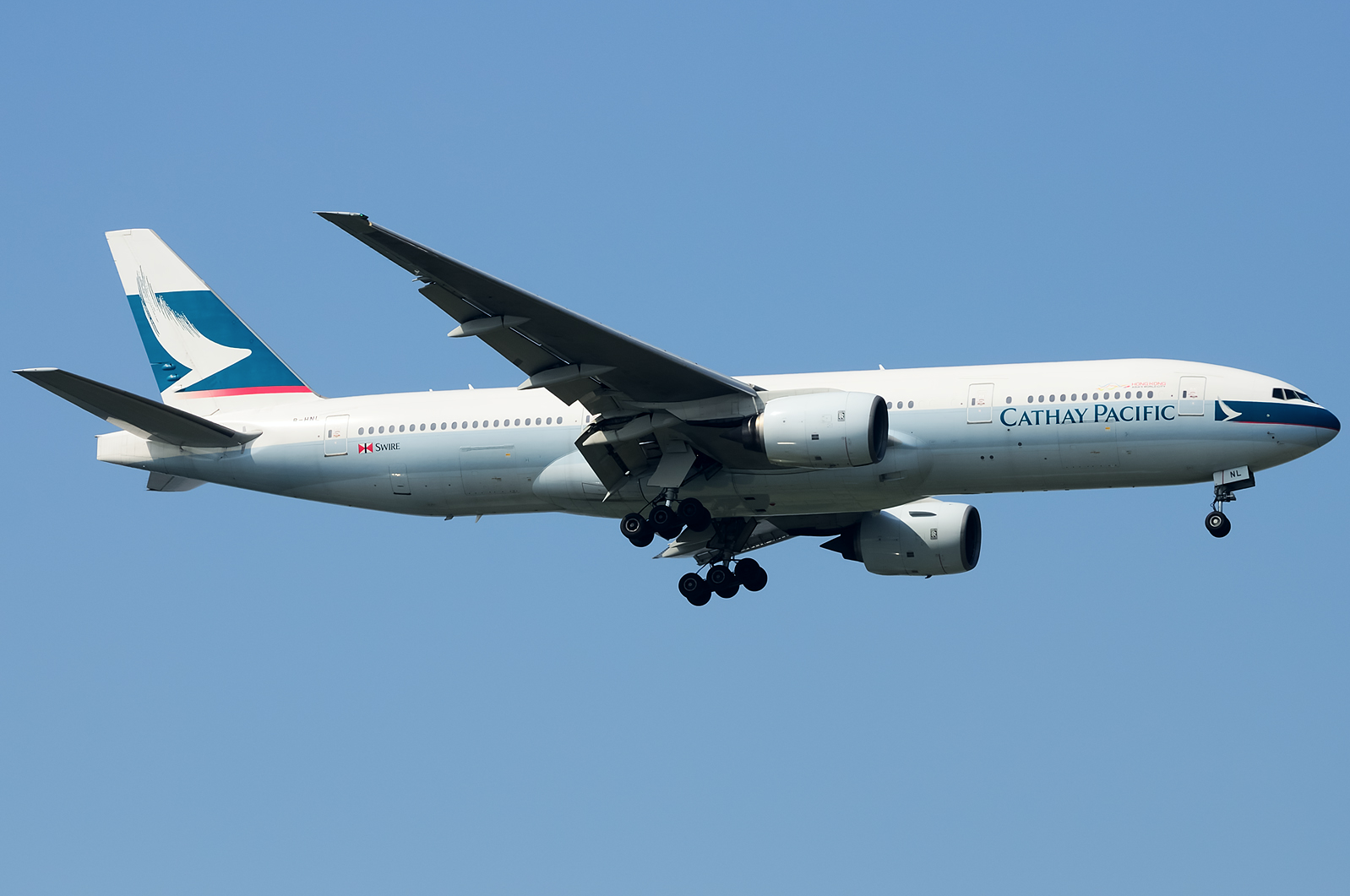 The 777 was produced in the 777-200 configuration, followed the 777-200ER ("extended range") and 777-200LR ("longer range") variants, a longer 777-300ER and a 777F freighter. A tanker version has been proposed. Eighty-eight 777-200 airliners were built before production halted in favor of the -200ER and -200LR models.
As of April 2023, 1,706 Boeing 777s of all models have been delivered. At that time, there were 6 777-300ER, 77 777F freighters, and 353 777Xs on order.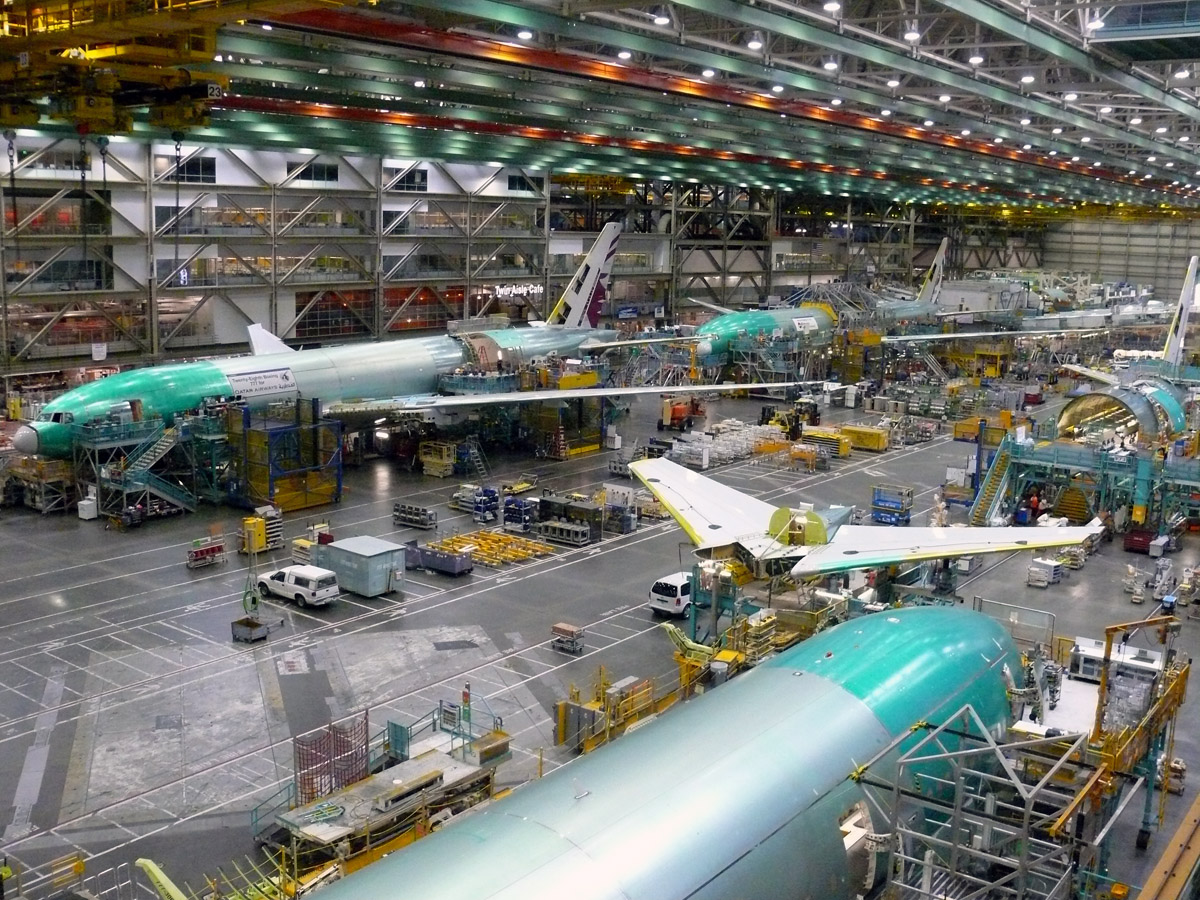 © 2020, Bryan R. Swopes