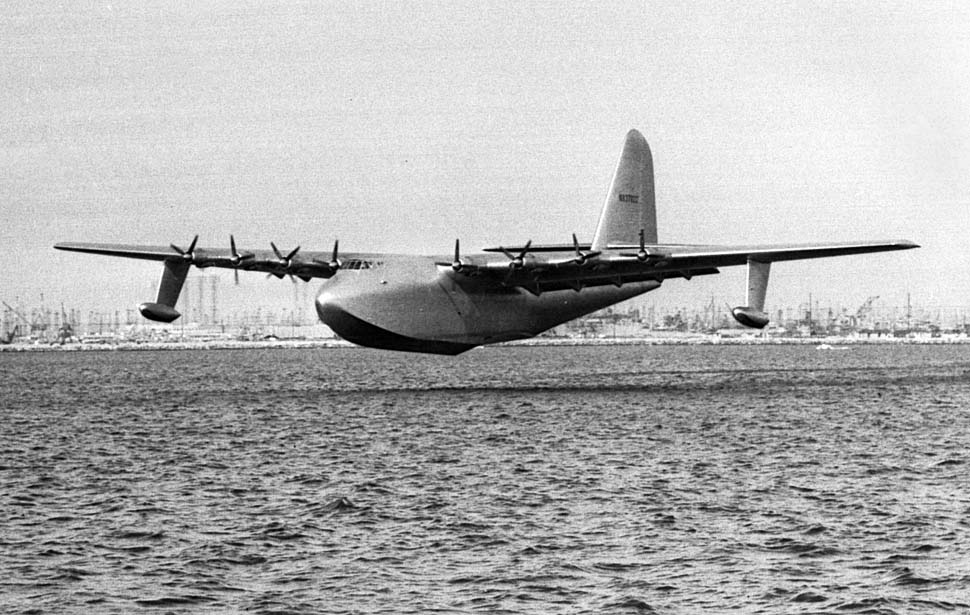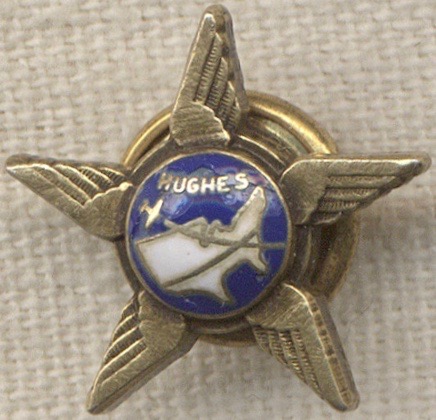 2 November 1947: Howard Hughes' Hughes Aircraft Company H-4 Hercules flying boat, NX37602, made its first and only flight at the harbor of Los Angeles, California. The new media called it "The Spruce Goose" due to its strong but lightweight wooden construction. As with the famous de Havilland DH.98 Mosquito fighter-bomber, the use of wood freed up valuable metal alloys during World War II.
Conceived by Henry J. Kaiser, the airplane was initially called the HK-1. It was designed to carry as many as 750 fully-equipped soldiers on transoceanic flights.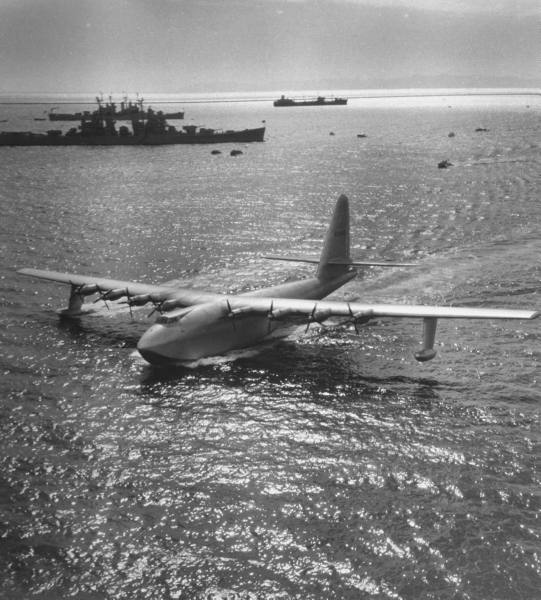 The H-4 is 218 feet, 8 inches (66.650 meters) long with a wingspan of 320 feet, 11 inches (97.815 meters). Its height is 79 feet, 4 inches (24.181 meters). The Hercules' designed loaded weight is 400,000 pounds (181,437 kilograms).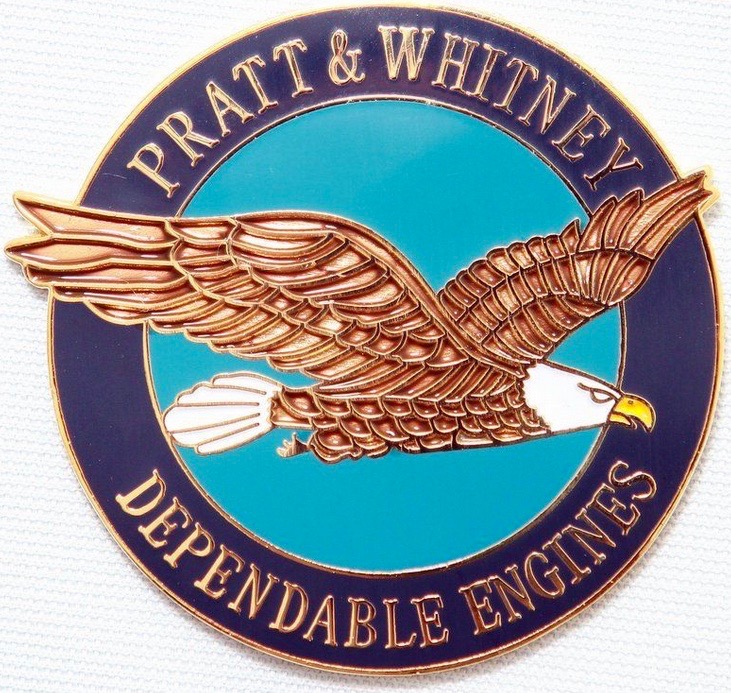 The flying boat was powered by eight air-cooled, supercharged 4,362.49-cubic-inch-displacement (71.489 liter) Pratt & Whitney Wasp Major VSB11-G (R-4360-4A) four-row 28-cylinder radial engines with a compression ratio of 7:1. The R-4360-4A had a Normal Power rating of 2,500 horsepower at 2,550 r.p.m. to 5,000 feet (1,524 meters), 2,200 horsepower at 2,550 r.p.m. to 14,500 feet (4,420 meters), and a Takeoff rating of 3,000 horsepower at 2,700 r.p.m. The Military Power rating was also 3,000 horsepower at 2,700 r.p.m., to an altitude of 1,500 feet (457 meters), then decreased to 2,400 horsepower at 2,700 r.p.m. to 13,500 feet (4,115 meters). The engines turned four-bladed Hamilton Standard propellers with a diameters of 17 feet, 2 inches (5.232 meters) through a 0.425:1 gear reduction. The R-4360-4A was 8 feet, 0.75 inches (2.457 meters) long, 4 feet, 4.50 inches (1.334 meters) in diameter, and weighed 3,390 pounds (1,538 kilograms).
On its only flight, the H-4 Hercules traveled approximately one mile (1.6 kilometers) at 135 miles per hour (217 kilometers per hour), remaining in ground effect. It never flew again, and its estimated performance was never verified through flight testing.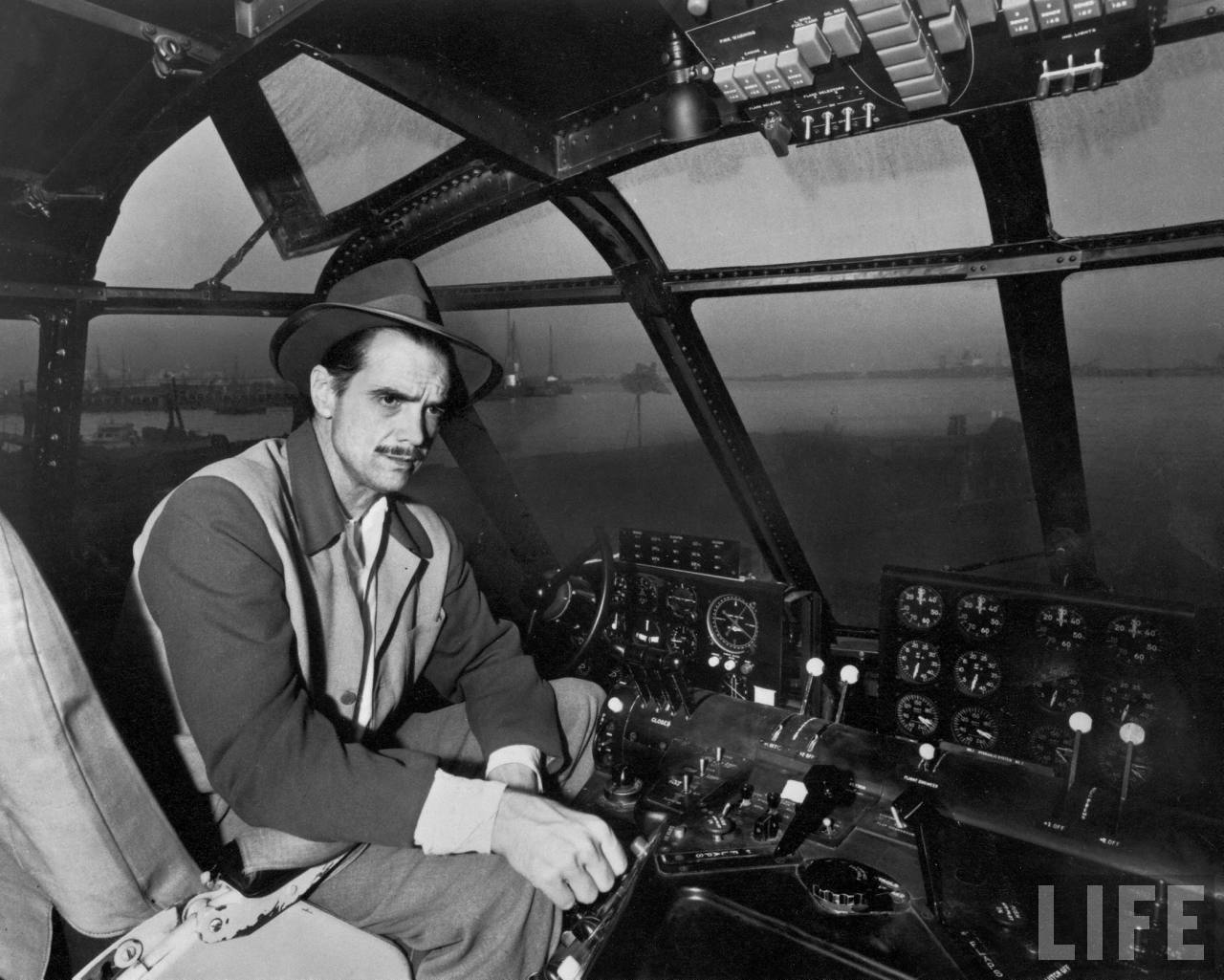 The airplane is on display at the Evergreen Aviation and Space Museum, McMinnville, Oregon.
© 2018, Bryan R. Swopes