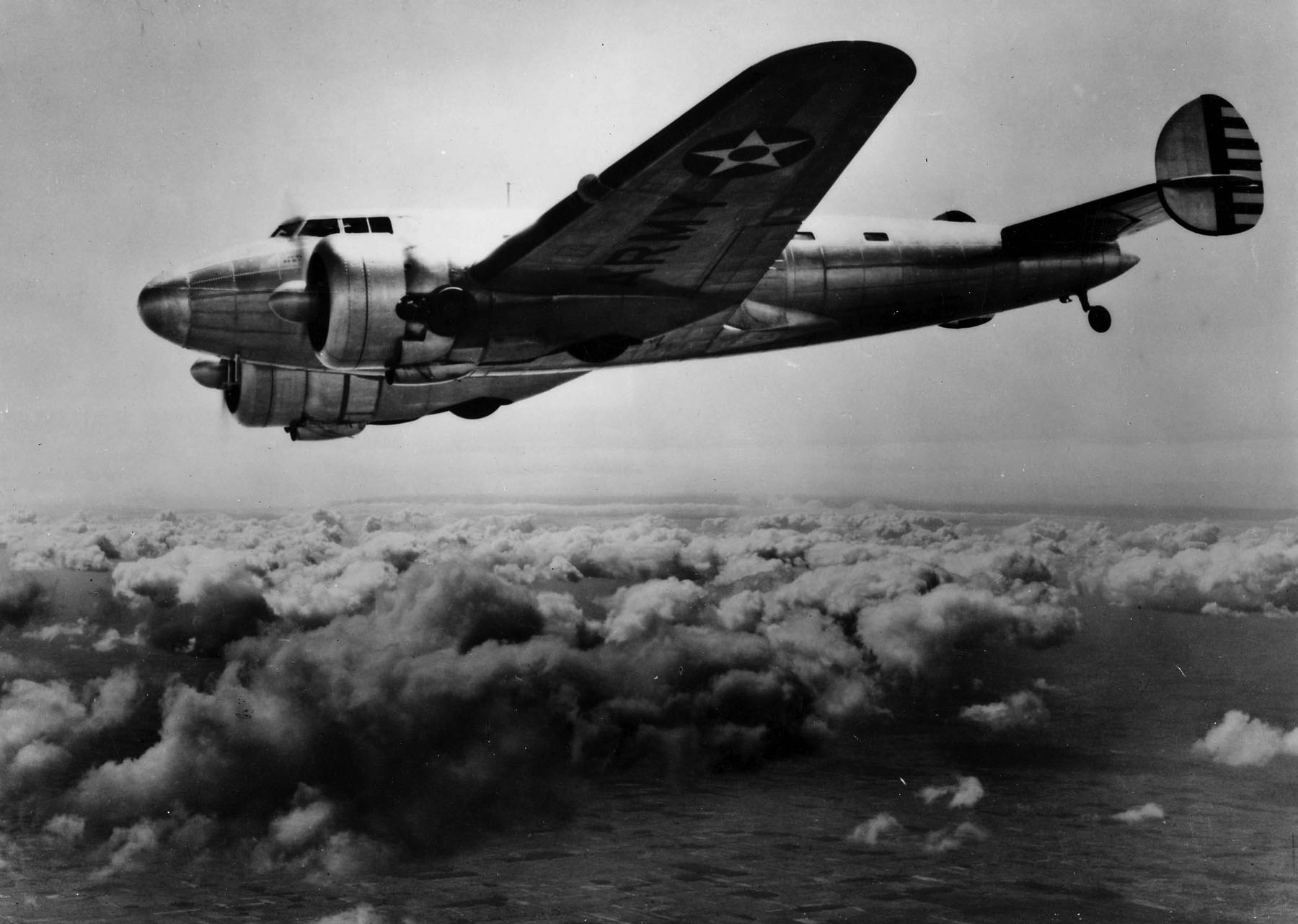 7 May 1937: First flight of the Lockheed XC-35, Air Corps serial number 36-353. Ordered by the Air Corps in 1936 as a high-altitude research aircraft, and for the development of cabin pressurization, the XC-35 Supercharged Cabin Transport Airplane was a highly modified Lockheed Electra 10A. It was the first airplane to be specifically built with a pressurized cabin.
The Army Air Corps was awarded the Collier Trophy for 1937 for the XC-35 project.
With a strengthened circular fuselage and smaller windows, the XC-35′s passenger compartment was pressurized by engine turbo-superchargers and controlled by a flight engineer. Cabin pressure could be maintained at the equivalent of 12,000 feet (3,658 meters) above sea level, at an actual altitude of 30,000 feet (9,144 meters).
A crew of three and two passengers were accommodated within the pressurized section, and there was room for another passenger to the rear of the pressure bulkhead, which could only be used at lower altitudes.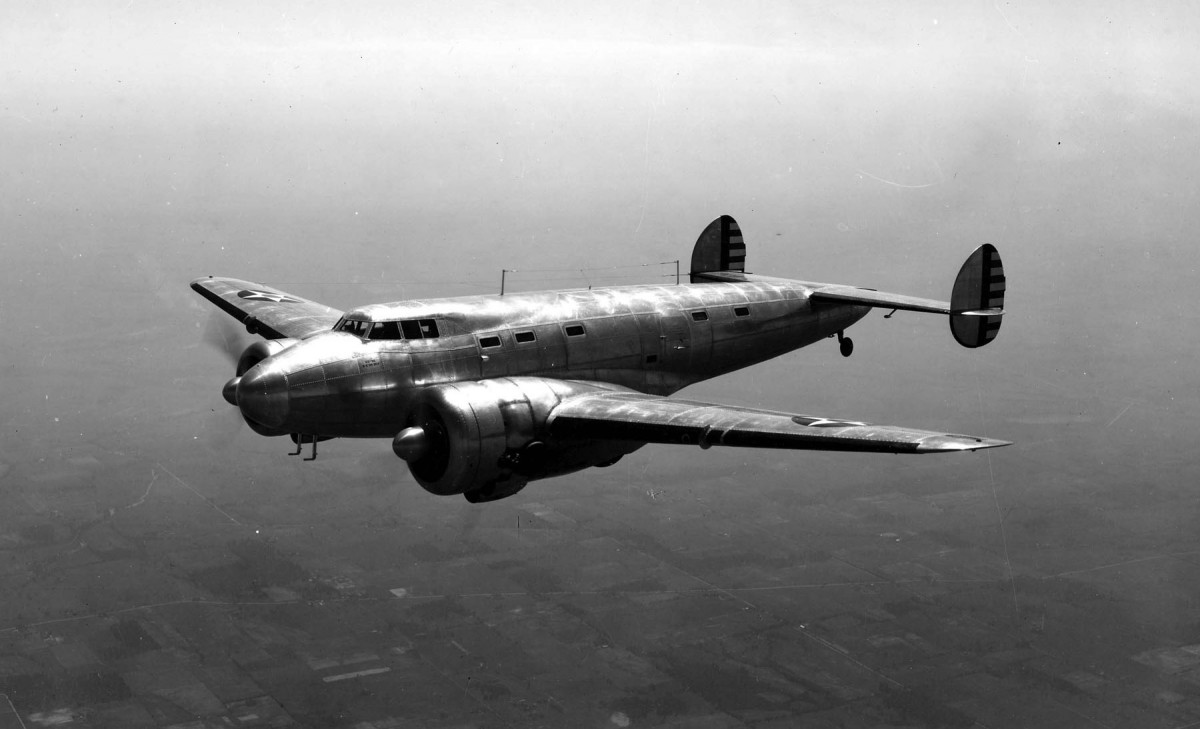 The Lockheed XC-35 was powered by two air-cooled, supercharged, 1,343.804-cubic-inch-displacement (22.021 liter) Pratt & Whitney R-1340-43 (Wasp T5H1) single-row, nine-cylinder radial engines with a compression ratio of 6:1. The R-1340-43 had a Normal and Takeoff Power rating of 550 horsepower at 2,200 r.p.m. from Sea Level to 3,000 feet (914 meters), burning 92-octane gasoline. It was direct drive. The engine was 3 feet, 6.25 inches (1.073 meters) long, 4 feet, 3.50 inches (1.308 meters) in diameter, and weighed 864 pounds (392 kilograms).
Able to fly above 30,000 feet (9,144 meters), the XC-35 was later used by NACA for thunderstorm penetration research flights. In 1948 it was transferred to the Smithsonian Institution.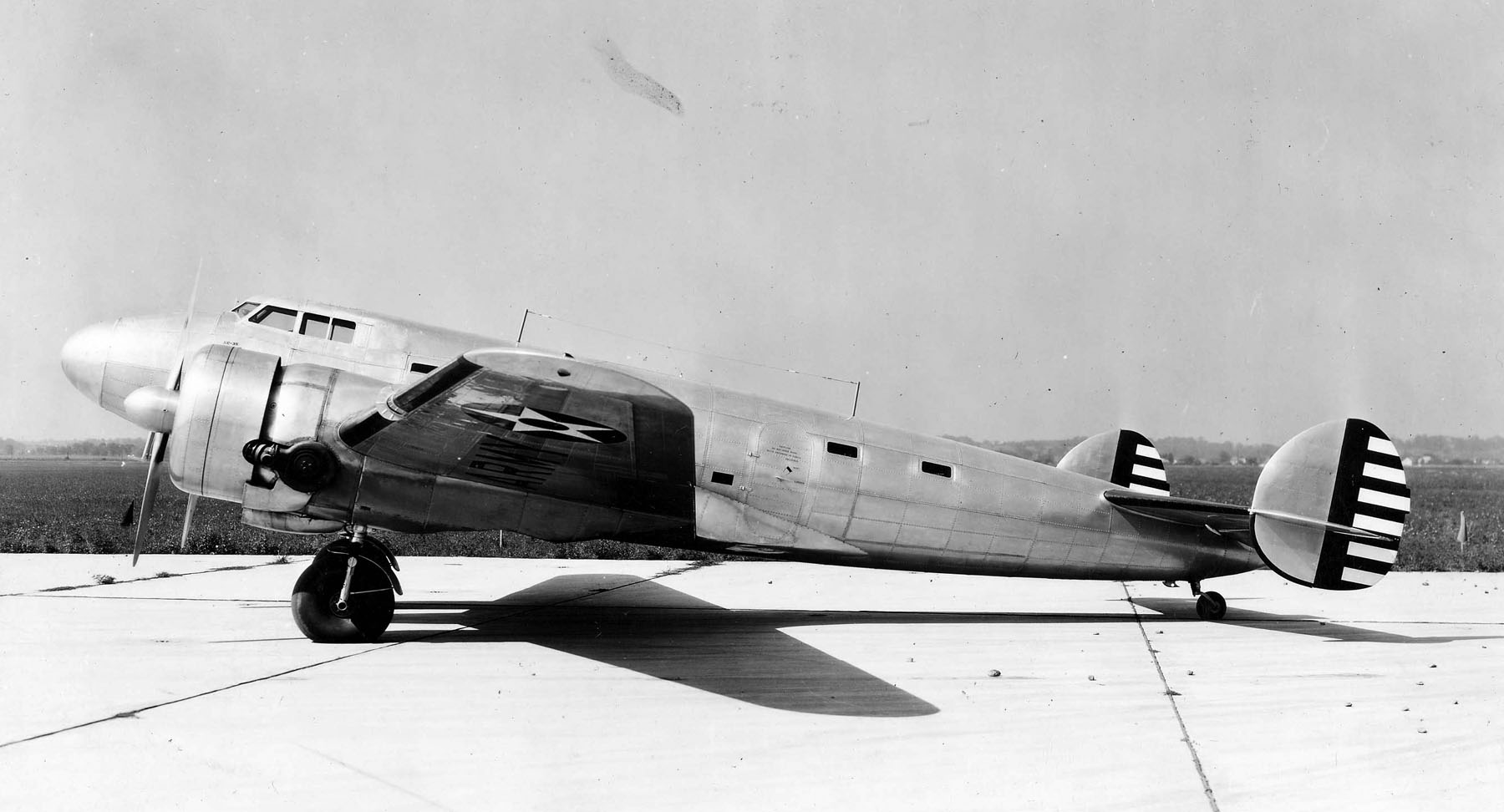 © 2017, Bryan R. Swopes