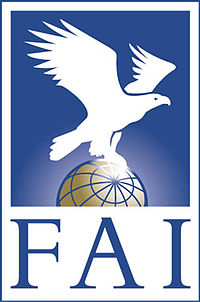 6 December 1959: Project Top Flight. At Edwards Air Force Base, California, Commander Lawrence Earl Flint, Jr., United States Navy, set a Fédération Aéronautique Internationale (FAI) World Record for Altitude with McDonnell YF4H-1 Phantom II, Bu. No. 142260.
At 47,000 feet (14,326 meters), Commander Flint accelerated in level flight with  afterburner to Mach 2.5, then pulled up into a 45° climb and continued to 90,000 feet (27,432 meters). He had to shut down the Phantom's two General Electric J79 jet engines to prevent them from overheating in the thin atmosphere. He continued on a ballistic trajectory to 30,040 meters (98,556 feet). This was just short of the arbitrary 100,000 feet (30,480 meters) that delineated the beginning of space at the time. Diving back through 70,000 feet (21,336 meters), Flint restarted the engines and flew back to Edwards.
This was the first of three FAI World Records set by 142260.¹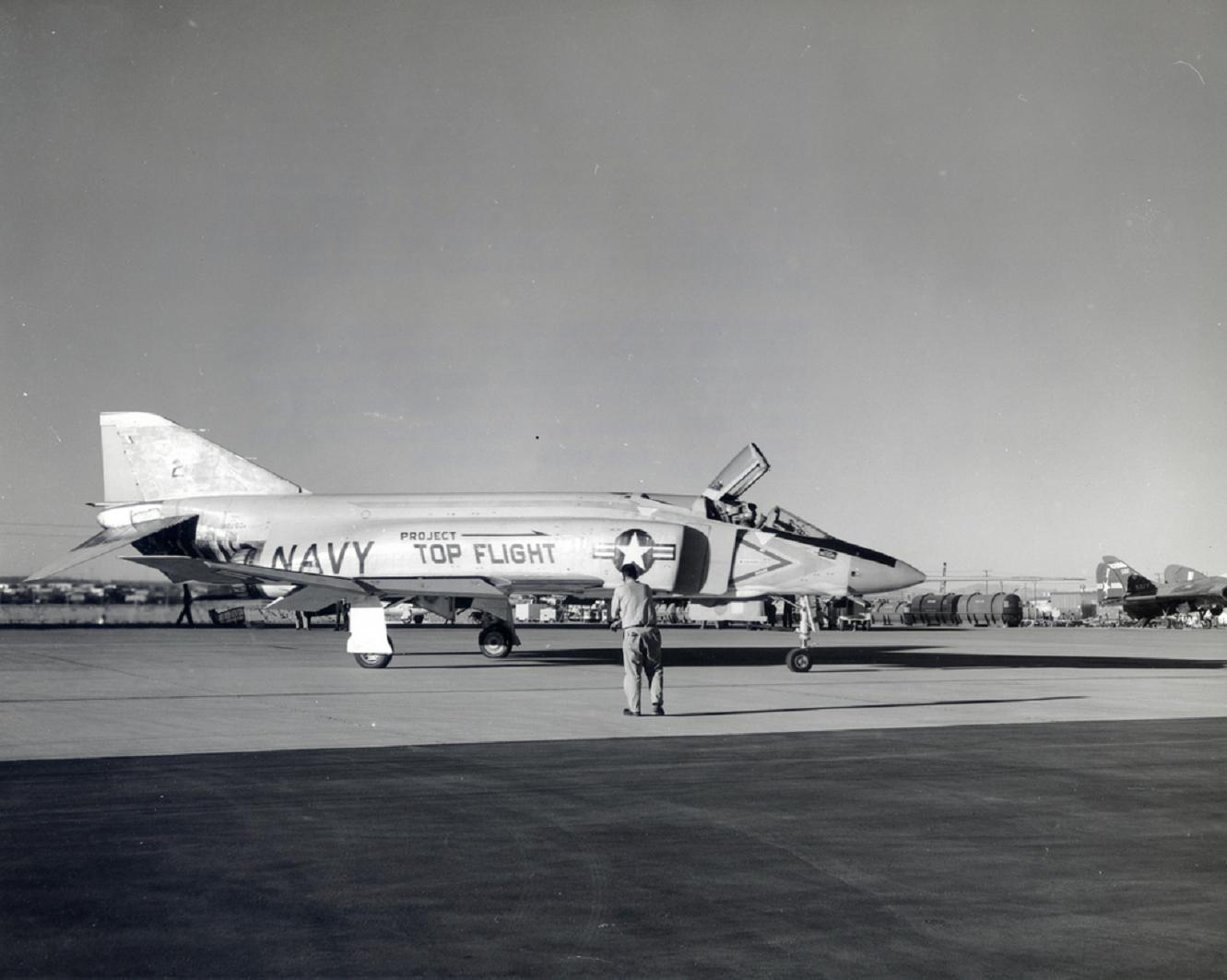 McDonnell Aircraft Corporation test pilot Gerald ("Zeke") Huelsbeck had been conducting test flights to determine the best profile for the record attempt.
"Huelsbeck was flying the very first F4H prototype when an engine access door blew loose, flames shot through the engine compartment, and the F4H crashed, killing Huelsbeck."
—Engineering the F-4 Phantom II: Parts Into Systems, by Glenn E. Bugos, Naval Institute Press, Annapolis, 1996, Chapter 5 at Page 101. (The accident occurred 21 October 1959.)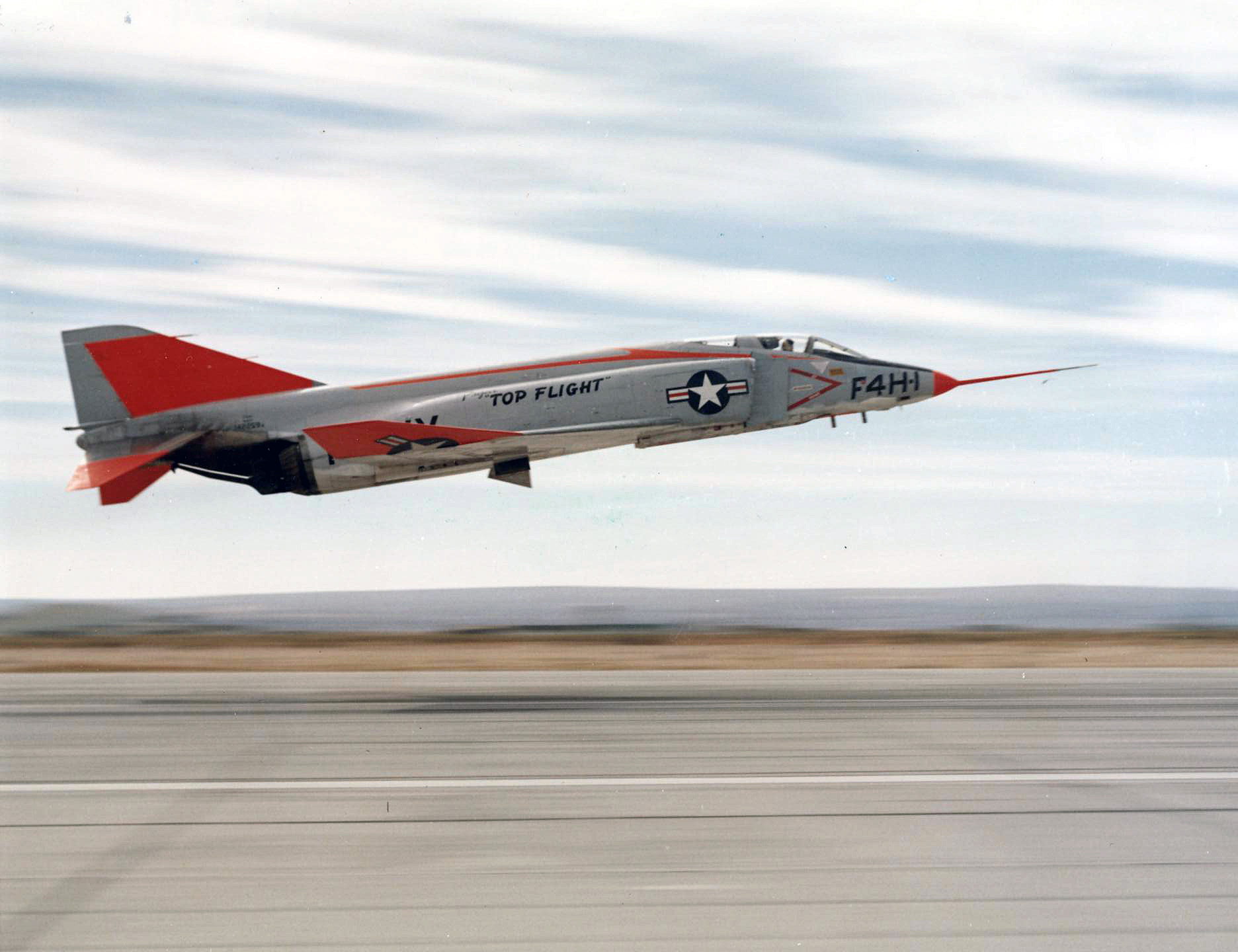 Commander Flint flew twelve zoom climbs between October and December, five times climbing past 95,000 feet (28,956 meters), but not exceeding the previous record, 28,852 meters, set by Vladimir Sergeyevich Ilyushin ² with a Sukhoi T 431 (a modified Su-9 interceptor), 14 July 1959, by the FAI-required 3% margin. During the first week of December, with National Aeronautic Association personnel at Edwards to monitor and certify the record for the FAI, he flew three flights each day.
Commander Flint was awarded the Distinguished Flying Cross for this flight.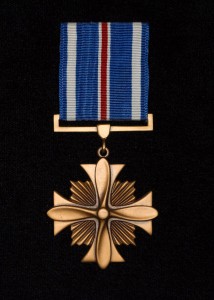 General Orders: All Hands (August 1960)
Action Date: December 6, 1959
Service: Navy
Rank: Commander
"The President of the United States of America takes pleasure in presenting the Distinguished Flying Cross to Commander Lawrence E. Flint, Jr., United States Navy, for extraordinary achievement in aerial flight on 6 December 1959. As pilot of a Navy all-weather fighter aircraft, Commander Flint succeeded in establishing a new world jet aircraft altitude record of 98,560 feet. Exercising brilliant airmanship, initiative and planning ability, he clearly demonstrated the inherent capabilities and the maximum performance of an extremely important Naval aircraft, and was instrumental in focusing world attention on the continuing and significant development of the science of aviation in the United States."
Commander Flint's world altitude record would fall 8 days later when Captain Joe B. Jordan, United States Air Force, flew a Lockheed F-104C Starfighter to 31,513 meters (103,389.11 feet ).³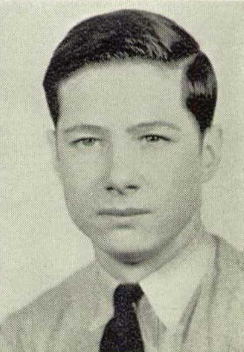 Lawrence Earl Flint, Jr., was born at Sophia, West Virginia, 24 June 1920. He was the first of three children of Lawrence Earl Flint, a salesman, and Rosetta M. Richmond Flint. He attended Woodrow Wilson High School at Beckley, West Virginia, graduating in 1938. He then attended Beckley College (now, Mountain State University), and Emory & Henry College at Emory, Virginia.
Flint entered the United States Navy as an aviation cadet under the V-5 Program, 30 July 1940. He was trained as a pilot at NAS Pensacola and NAS Jacksonville. He was commissioned as an Ensign, United States Naval Reserve, 10 October 1941, and designated a Naval Aviator, 5 December 1941, two days before the Imperial Japanese Navy attacked the U.S. fleet at Pearl Harbor, Hawaiian Islands.
Ensign Flint was assigned to Scouting Squadron Two (VS-2), flying the Douglas SBD-3 Dauntless dive bomber. He was promoted to Lieutenant, Junior Grade (j.g.), 1 October 1942. In 1943 he transitioned to the Grumman F6F-5 Hellcat fighter with Fighting Squadron Eighteen (VF-18) aboard USS Bunker Hill (CV-18). Flint was promoted to Lieutenant (Temporary), 1 October 1943. This rank was made permanent on 30 October 1944.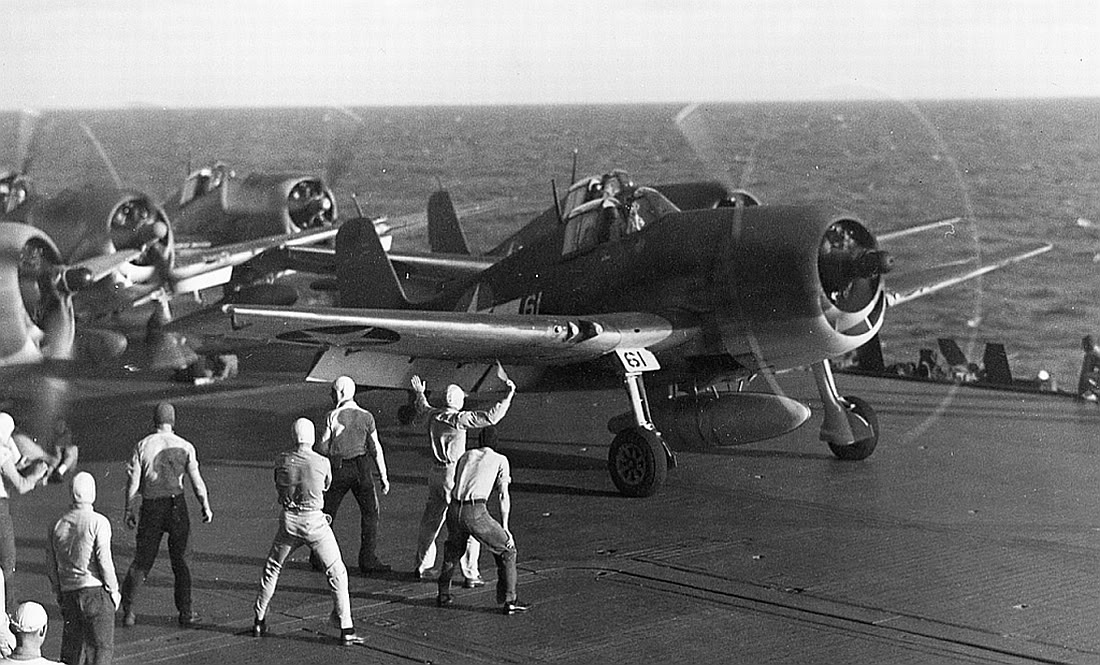 In 1944, Lieutenant Flint was assigned to Flight Test and NAS Patuxent River, Maryland, flying the earliest American jet aircraft. Flint was promoted to Lieutenant Commander, United States Navy, 3 October 1945.
Lieutenant Commander Flint then attended the U.S. Navy General Line School at Newport, Rhode Island. In 1947, Flint went to Attack Squadron Fourteen (VA-14, "Tophatters) as the squadron's executive officer. VA-14 flew the Chance Vought F4U-4 Corsair.
In 1949, Lieutenant Commander Flint married Miss Betty Alice Noble of Salt Lake City, Utah. Mrs. Flint had served in the United States Navy during World War II.
After a staff assignment in the Office of the Chief of Naval Operations, in 1951, Lieutenant Commander Flint was sent to the Empire Test Pilot School at Boscombe Down, Wiltshire, England.
Flint returned to combat operations during the Korean War, as executive officer, and then commanding officer, of Fighter Squadron Eleven (VF-11, "Red Rippers"), flying the McDonnell F2H-2 Banshee from USS Kearsarge (CVA-33 ).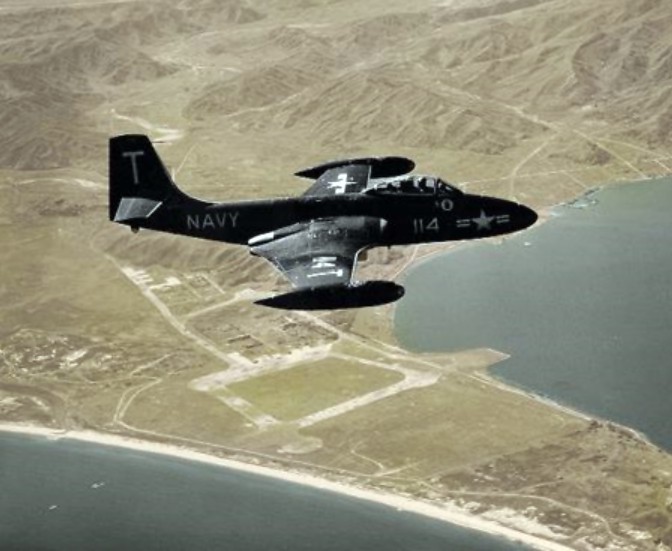 Following the Korean War, Flint was assigned as Assistant Experimental Officer at the Naval Ordnance Test Station, China Lake, California, and then went back to sea as Air Operations Officer on board USS Lake Champlain (CVA-39 ). He was promoted to Commander, 1 January 1954.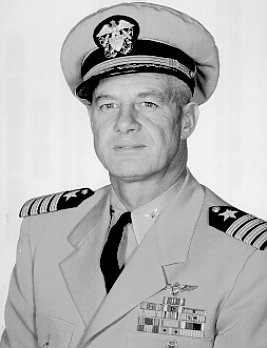 From 1957 to 1959, Commander Flint was once again in flight test operations at NATC Patuxent River.  In 1959, he was assigned as Chief of Staff to the commanding officer of Readiness Air Wing Twelve (RCVW-12) at NAS Miramar, San Diego, California. It was while in this assignment that he set the World Altitude Record with the YF4H-1. On 1 July 1962, Flint was promoted to the rank of Captain and took command of RCVW-12.
Captain Flint took command of USS Merrick (AKA-97), an Andromeda-class attack cargo transport, 16 July 1966. (A "deep-draft command," that is command of a large naval ship, is generally considered a prerequisite to being selected for command of an aircraft carrier.) Merrick was operating in the western Pacific and Vietnam. Captain Flint remained in command until 13 May 1967.
Captain Lawrence Earl Flint, Jr., retired from the United States Navy in March 1968. He and Mrs. Flint resided in La Jolla, a seaside community within the city of San Diego, California, until his death, 16 November 1993. She passed away 20 December 1996.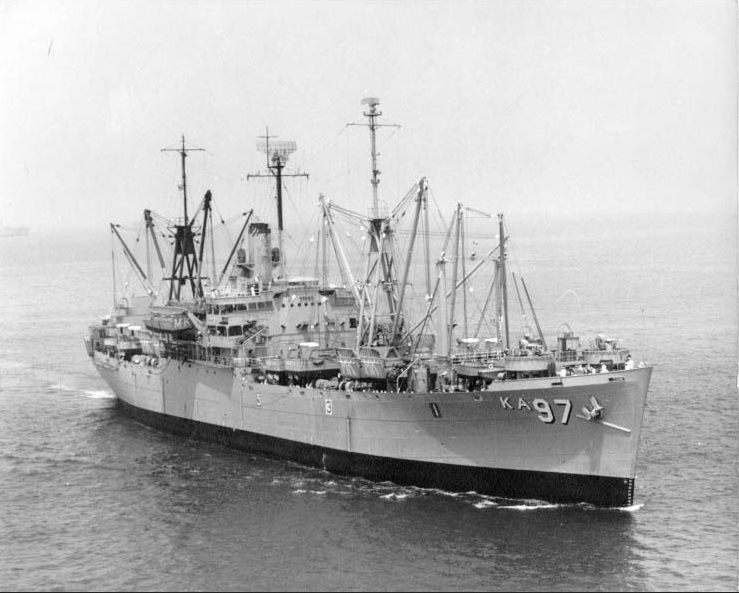 ¹ FAI Record File Number 10352: 30,040 meters (98,557 feet), 6 December 1959; FAI Record File Number 9060: 2,585.425 kilometers per hour (1,606.509 miles per hour), 22 November 1961; and FAI Record File Number 8535: 20,252 meters (66,444 feet), 5 December 1961.
² FAI Record File Number 10351
³ FAI Record File Number 10354
© 2016, Bryan R. Swopes