4–5 September 1936: At 6:50 p.m., British Summer Time, Beryl Markham departed RAF Abingdon, Oxfordshire, England, aboard a turquoise blue and silver Percival P.10 Vega Gull, registration VP-KCC. Her intended destination was New York City, across the Atlantic Ocean in America.
The airplane flown by Mrs. Markham, serial number K.34, was brand-new, built for John Evans Carberry (formerly, 10th Baron Carbery) for his entry in The Schlesinger air race from London, England, to Johannesburg, South Africa. He loaned the airplane to her for the transatlantic flight on condition that she would return it to England by mid-September, in time for the start of the race.


Designed by Edgar Percival and built by Percival Aircraft Limited at Gravesend, the P.10 Vega Gull was a four-place, single engine monoplane with fixed landing gear. Known as the K-series, it was a development of the previous D-series Gull Six. The airplane was 25 feet, 6 inches (7.772 meters) long with a wingspan of 39 feet, 6 inches (12.040 meters) and height of 7 feet, 4 inches (2.235 meters). The standard airplane had an empty weight of 1,740 pounds (789.25 kilograms) and loaded weight of 3,250 pounds (1,474.2 kilograms). K.34, the airplane flown by Markham, carried two auxiliary fuel tanks in the passenger compartment, for a total capacity of 255 gallons (965.3 liters).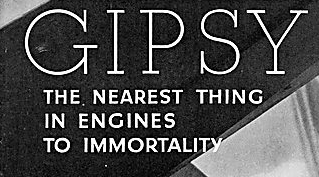 The Vega Gull was powered by an air-cooled, normally-aspirated, 9.186 liter (560.573-cubic-inch-displacement) de Havilland Gypsy Six I, an inverted inline six-cylinder overhead valve (OHV) engine. The engine had a compression ratio of 5.25:1. It was rated at 184 horsepower at 2,100 r.p.m., and  205 horsepower at 2,350 r.p.m. for takeoff. The direct-drive engine turned a two-bladed Ratier variable-pitch propeller. The Gypsy Six I weighed 432 pounds (196 kilograms).
The Vega Gull had a cruising speed of 150 miles per hour (241 kilometers per hour) and a maximum speed of 174 miles per hour (280 kilometers per hour). The service ceiling was 17,000 feet (5,181.6 meters). Estimated range with the auxiliary fuel tank was 3,800 miles (6,115.5 kilometers).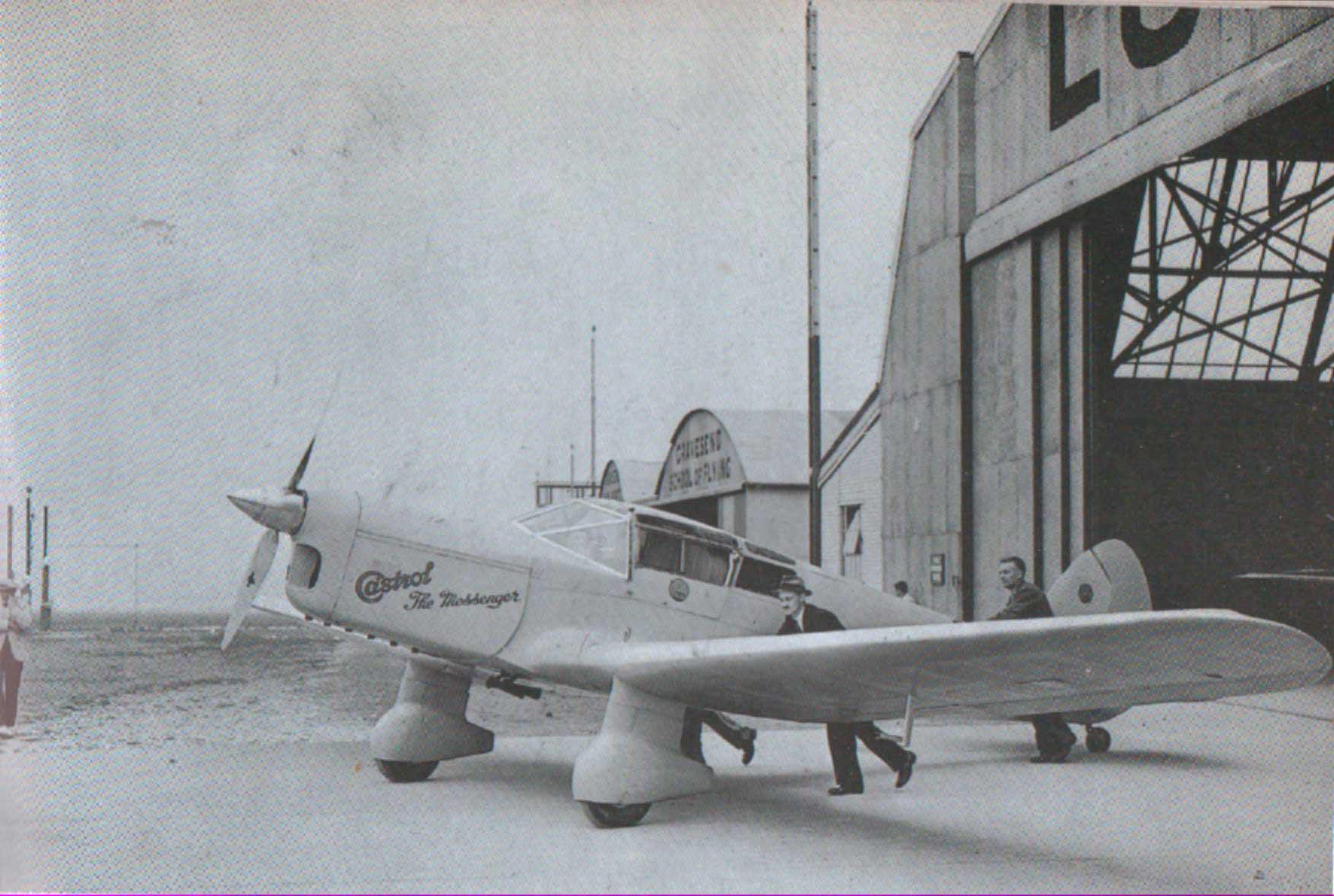 John Carberry was a resident of Colony and Protectorate of Kenya so the new airplane received the civil registration marking, VP-KCC. It was named The Messenger.
Beryl Markham was an experienced airplane pilot who had most recently been employed as Chief Pilot, Air Cruisers Limited, owned by a French financier, François Dupré. She was certified both as a pilot and an aircraft mechanic, and had recently had her pilot's license endorsed for "All Types."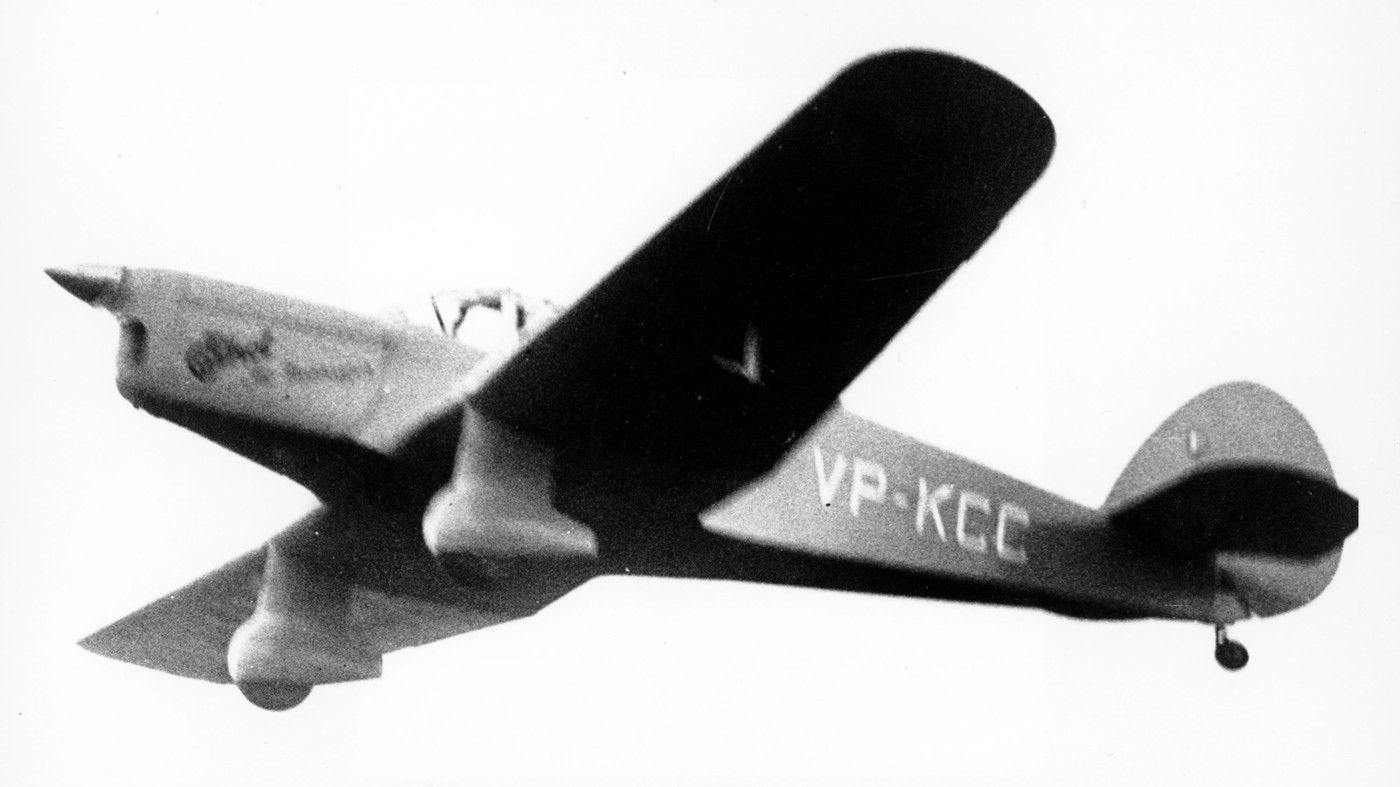 Mrs. Markham and the airplane were ready for the solo transoceanic flight by 1 September, but were delayed by bad weather, with worse forecast. Captain Percival had recommended that she start from RAF Abingdon because its 1 mile runway (1.6 kilometers) would give the overweight airplane a longer takeoff run.
By the 4th, however, she was impatient with waiting and decided to takeoff regardless of the weather. She arrived at the airfield at about 5:00 p.m. Her takeoff was delayed while the runway was cleared of a wrecked bomber that had been overturned by the high winds.
Because of the high winds, the Vega Gull was airborne in just 600 yards (550 meters).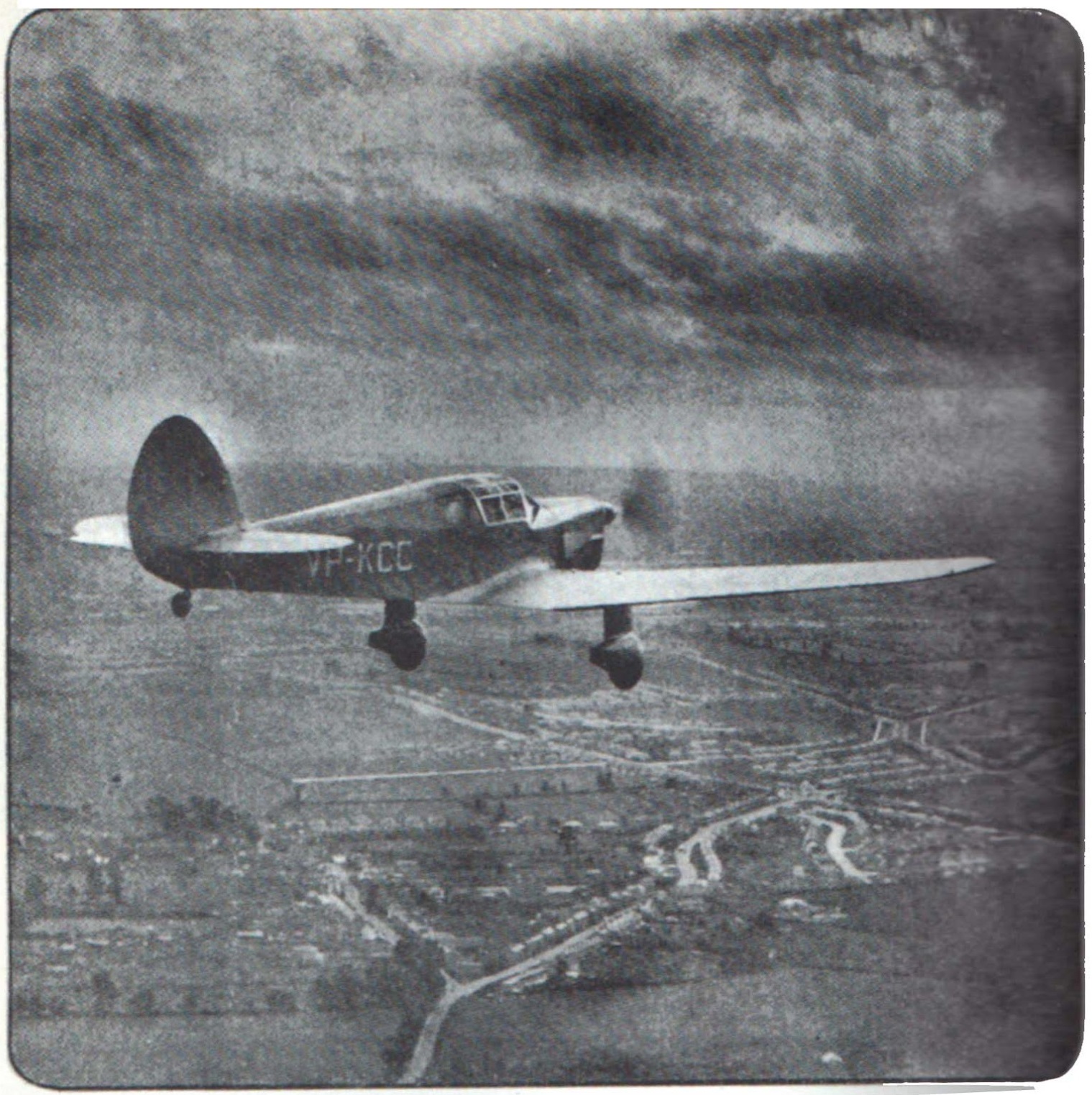 From the start, Markham encountered heavy rain, low clouds, fog, and gale force winds. Almost immediately, her carefully-prepared chart was blown out of a cockpit window. She flew most of the distance at an altitude of about 2,000 feet (610 meters). If she climbed higher, the rain turned to ice. If she flew lower she was in danger of the winds forcing her into the sea below. She had hoped to have the light of a nearly full moon as she crossed the Atlantic at night but the weather was so bad that she flew by reference to her instruments for the entire crossing.
During the transatlantic flight the Percival Vega Gull was sighted by several ships which reported her position. Although the airplane had a cruising speed of 150 miles per hour (241 kilometers per hour), because of the headwinds, Markham estimated her rate of advance at just 90 miles per hour (145 kilometers per hour). With the airplane running on fuel from the final tank, which should have lasted 11 hours, the gauge indicated that it was being consumed at a higher rate. She estimated her position as nearing Newfoundland but with rain, clouds and fog, she was only able to see brief views of the ocean below.
The dawn broke through the clouds. The wind changed and I stopped being so silly. I wouldn't have imagined that there was an expanse of desolation so big in the whole world as the waste of sky and water I saw go past me since I left Abingdon. . . It was fog, rain, sleet for hours on end. If I climbed it was sleet, if I dropped it was rain. If I skimmed the sea it was fog. I couldn't see anything beyond my wingtips. . .
That tank, on which I was banking my all, didn't last eleven hours. It lasted nine hours and five minutes. . . I watched that tank getting emptier and emptier and still saw nothing but sea and clouds and mist. . . I could see nothing to save me. Good old Messenger was going to stop any moment and I said to myself, "If I'm going to go, now is the time to get ready for it." The only thing anywhere around was fog, great hefty banks of it. And then I saw the coast. The beautiful coast. I've never seen land so beautiful. . . But then the engine began to go "put, put, put."
. . . I knew then that I had to come down and made for the beach. I couldn't land there; there was nothing but great big rocks and Messenger and I would have been dashed to pieces. I went inland.
My engine was missing badly now. It was sheer agony to watch my petrol gauge . . . I peered around for a field to land on. I was still peering when the engine stopped.
— Beryl Markham, quoted in Straight on Till Morning, by Mary S. Lovell, St. Martin's Press, New York, 1987, Chapter 9 at Pages 177–178.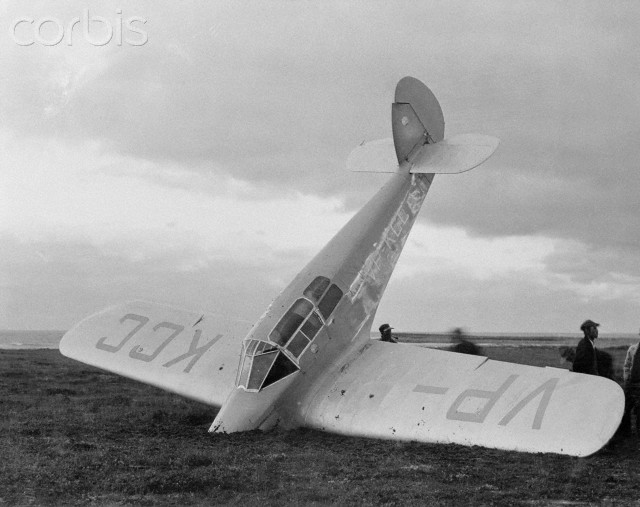 The field turned out to be a peat bog at Baliene Cove on Cape Breton Island, Nova Scotia, Canada. The airplane nosed over in the soft surface. Beryl Markham struck her head and was briefly knocked unconscious. She soon climbed out of the damaged Vega Gull and was taken to a nearby farm where help soon arrived.
Beryl Markham did not reach her intended destination of New York City. But what she did accomplish was the first East-to-West solo crossing of the Atlantic Ocean by a woman. Although Amelia Earhart had flown solo across the Atlantic in her Lockheed Vega four years earlier, her crossing was West-to-East. Because of the prevailing weather patterns, the westerly crossing is considered much more difficult.
Beryl and The Messenger returned to England aboard the passenger liner RMS Queen Mary. Although the damage was repaired, it was not in time to compete in The Schlesinger. John Carberry sold VP-KCC to Dar-es-Salaam Airways. It was written off in Tanganyika in August 1937, and de-registered in March 1938.
Beryl Markham was a remarkable woman whose exploits are too great to touch on here. She wrote West with the Night, which was considered by author Ernest Hemingway to be "a bloody wonderful book." She died at her home in Nairobi, Kenya, 3 August 1986, at the age of 83.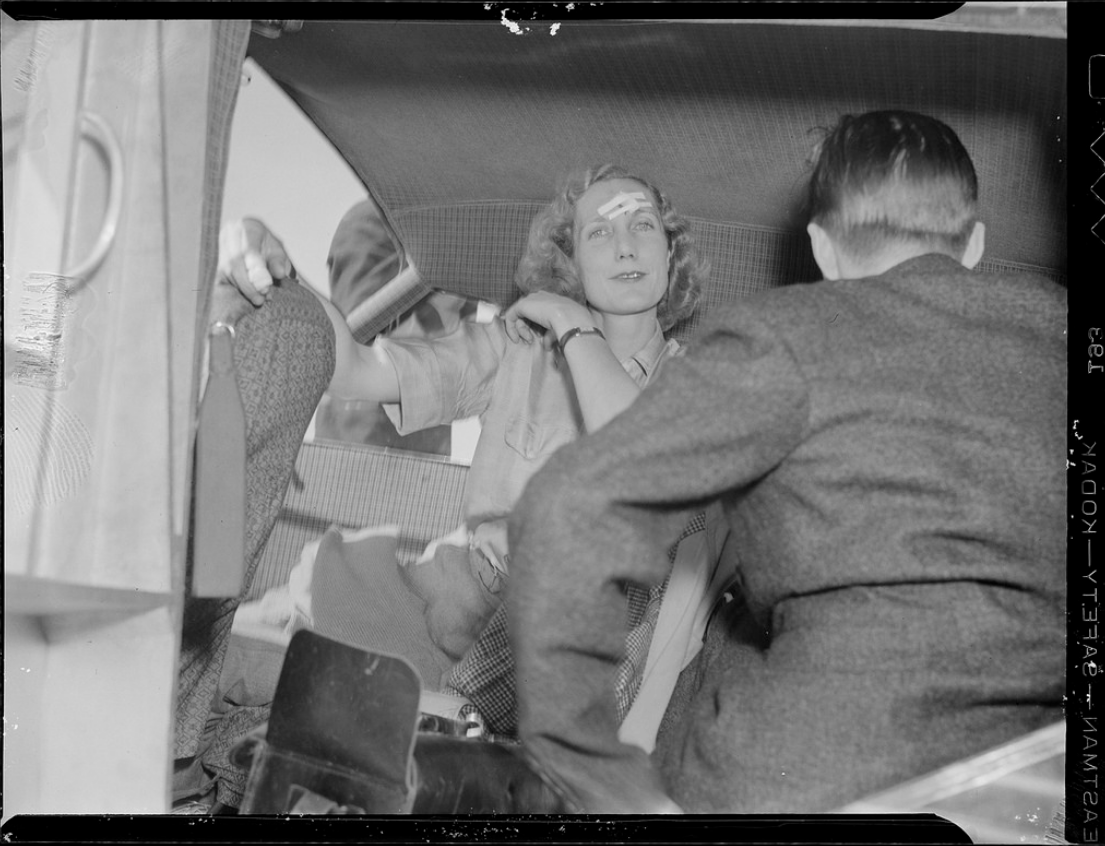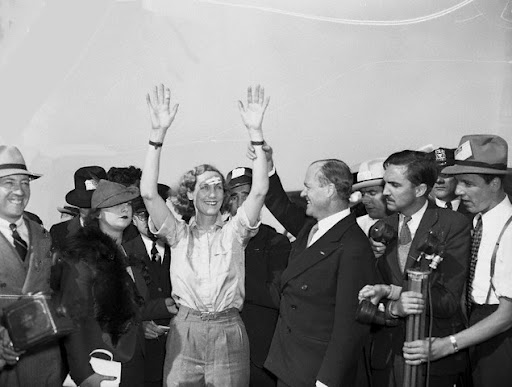 © 2018, Bryan R. Swopes