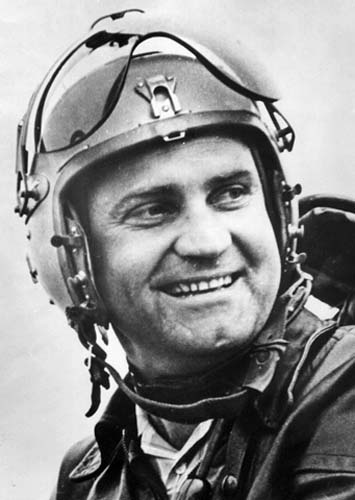 6 October 1977: The first of eleven prototypes of the Mikoyan MiG 29A fighter, 9-01, made its first flight at Ramenskoye Airfield with Chief Test Pilot Alexander Vasilievich Fedotov, Hero of the Soviet Union, in the cockpit.
Fedotov had been a test pilot at A.I. Mikoyan EDB since 1958 and set eighteen speed and altitude world records flying high performance aircraft. He was killed while testing the MiG 31 in 1984.
The MiG 29A is a fourth generation, single-seat, twin-engine, Mach 2+ air superiority fighter built by the Mikoyan Design Bureau. It entered service with the Soviet Union in 1983 and has been widely exported to many other nations. The MiG 29A is 13.37 meters (57 feet) long and has a wing span of 11.4 meters (37 feet, 3 inches). Its empty weight is 11,000 kilograms (24,250 pounds) and the maximum takeoff weight (MTOW) is 20,000 kilograms (44,100 pounds). The fighter is powered by two Klimov RD-33 turbofan engines which produce 11,240 pounds of thrust, or 18,277 pounds of thrust with afterburner. It has a maximum speed of Mach 2.25 (1,490 miles per hour/2,400 kilometers per hour) and a service ceiling of 59,100 feet (18,013 meters). Maximum range with internal fuel is 1,430 kilometers (888 miles).
Armament consists of one Gryazev-Shipunov GSh-301 30mm autocannon with 150 rounds of ammunition and a combination of air-to-air missiles, rockets or bombs carried on underwing pylons or fuselage hard points.
More than 1,600 MiG 29s have been built.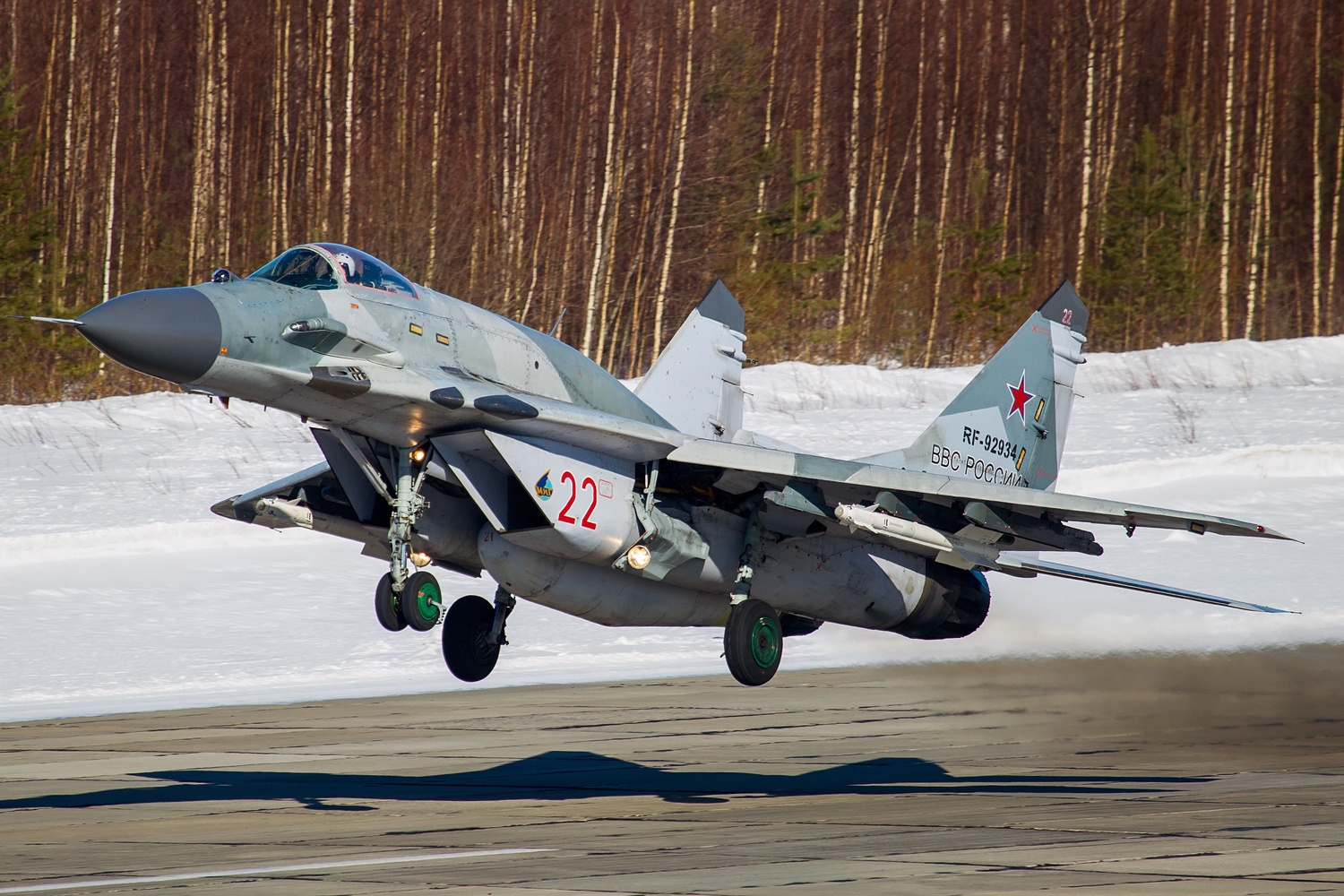 Alexander Vasilievich Fedotov born 23 June 1932 at Stalingrad, Russia (renamed Volgograd in 1961). He graduated from the Air Force Special School at Stalingrad,  and in 1950, entered the Soviet Army. Fedotov attended the Armavir Military Aviation School of Pilots at Amravir, Krasnodar Krai, Russia, graduating in 1952, and then became a flight instructor. In 1958 he attended the Ministry of Indutrial Aviation Test Pilot School at Zhukovsky. He was a test pilot for the Mikoyan Experimental Design Bureau from 1958 to 1984. In 1983, Alexander Fedotov was promoted to the rank of Major General in the Soviet Air Force.
On 22 July 1966, Fedotov was honored as a Hero of the Soviet Union. He was named an Honored Test Pilot of the Soviet Union, 21 February 1969. He was qualified as a Military Pilot 1st Class. Fedotov was twice awarded the order of Lenin, and also held the Order of the Red Banner and the Order of the Red Banner of Labor.
During his career as a test pilot, Major General Fedotov had been forced to eject from an airplane three times. He had also set 15 Fédération Aéronautique Internationale world records for speed, altitude and time to altitude. One of these, FAI Record File Number 2825, in which he flew a Mikoyan E-266M to 37,650 meters (123,534 feet), 31 August 1977, remains the current record. The FAI has also honored him three times (1961, 1973 and 1977) with The De la Vaulx Medal, and in 1976 awarded him the FAI's Gold Air Medal.
Major General Alexander Vasilyevich Fedotov and his navigator, Valerie Sergeyvich Zaytevym, were killed when the second MiG 31 prototype, number 83/2, crashed during a test flight. Neither airman was able to eject.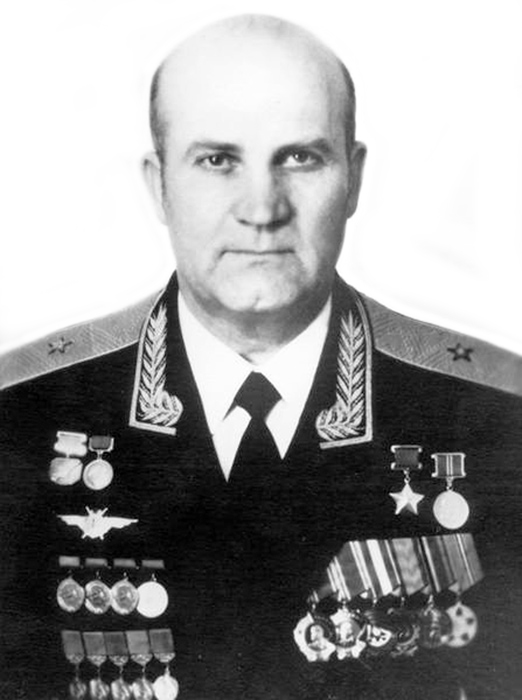 © 2016, Bryan R. Swopes