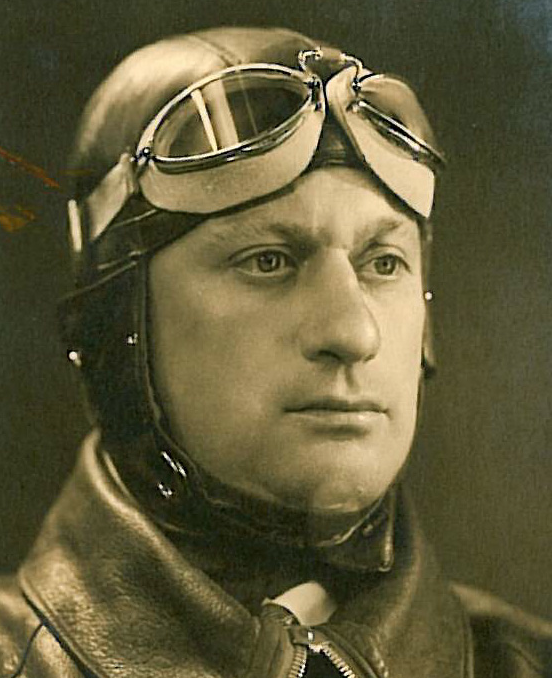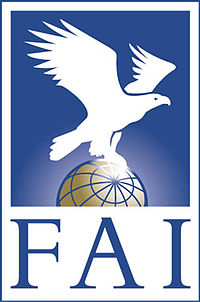 At Istres, in the south of France, French World War I fighter ace and test pilot Raymond Delmotte flew a Caudron C.460 Rafale single-engine monoplane over a 3-kilometer (1.864 miles) straight course at an average speed of 505.85 kilometers per hour (314.32 miles per hour), setting a new Fédération Aéronautique Internationale (FAI) world record speed for land planes.¹
Flight reported the event:
". . . The attempt consisted of four trial flights over a regulation three-kilometre straight course, the average time made during all of them being taken as the final result. Delmotte made a preliminary attempt in the morning, but, owing to a crosswind of 10 m.p.h. then prevailing, he was able to attain only 478 km./hr. as the average result. He then waited until the afternoon, when, the wind having fallen to about 2½ m.p.h., he took off again and accomplished an average speed of 505.84 km./hr., according to the official timers, who will submit this figure to the F.A.I. for homologation."
—FLIGHT The Aircraft Engineer & Airships, No. 1358, Vol. XXVII, Thursday, 3 January 1935 at Page 16
The New York Daily News reported that Delmotte won a prize of 300,000 francs, equivalent to $19,000 U.S. dollars.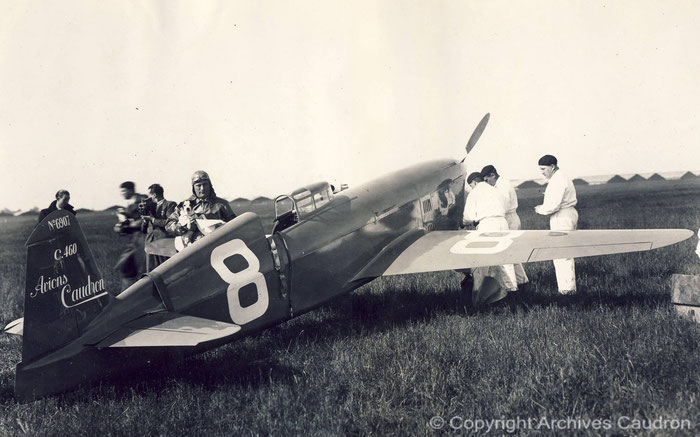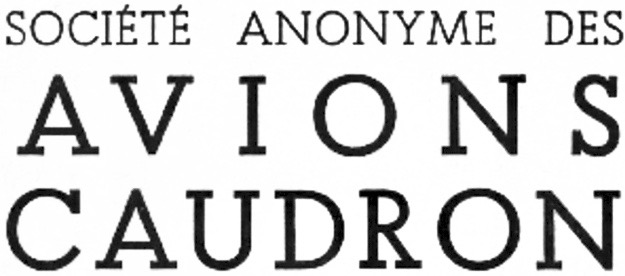 The Caudron C.460 Rafale was designed by Marcel Riffard, technical director of Société des Avions Caudron, a French aircraft manufacturer which had been established in 1909. (Rafale means gust: "a brief, strong, rush of wind.") It was a light-weight, single-seat, single-engine racer with retractable landing gear. Three were built.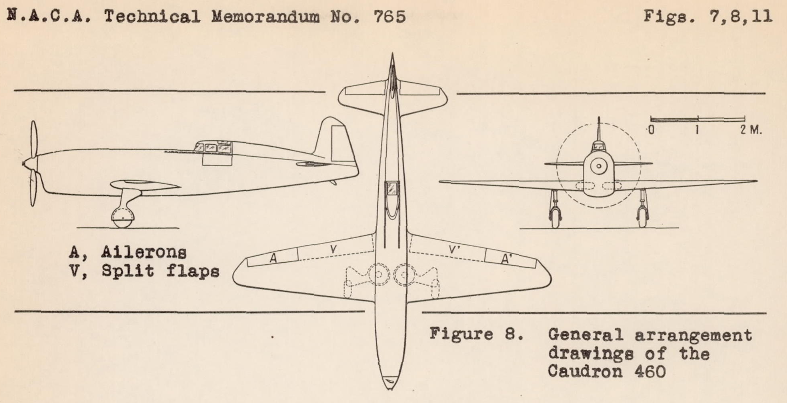 The airplane was primarily constructed of spruce, covered with doped fabric, with the engine cowling and fuel tanks fabricated of magnesium. It was 7.125 meters (23 feet, 4½ inches) long with a wingspan of 6.75 meters (22 feet, 1¾ inches) and overall height of 1.8 meters (5 feet, 11 inches). The C.460's empty weight was 520 kilograms (1,146 pounds) and it had a gross weight of 875 kilograms (1,929 pounds).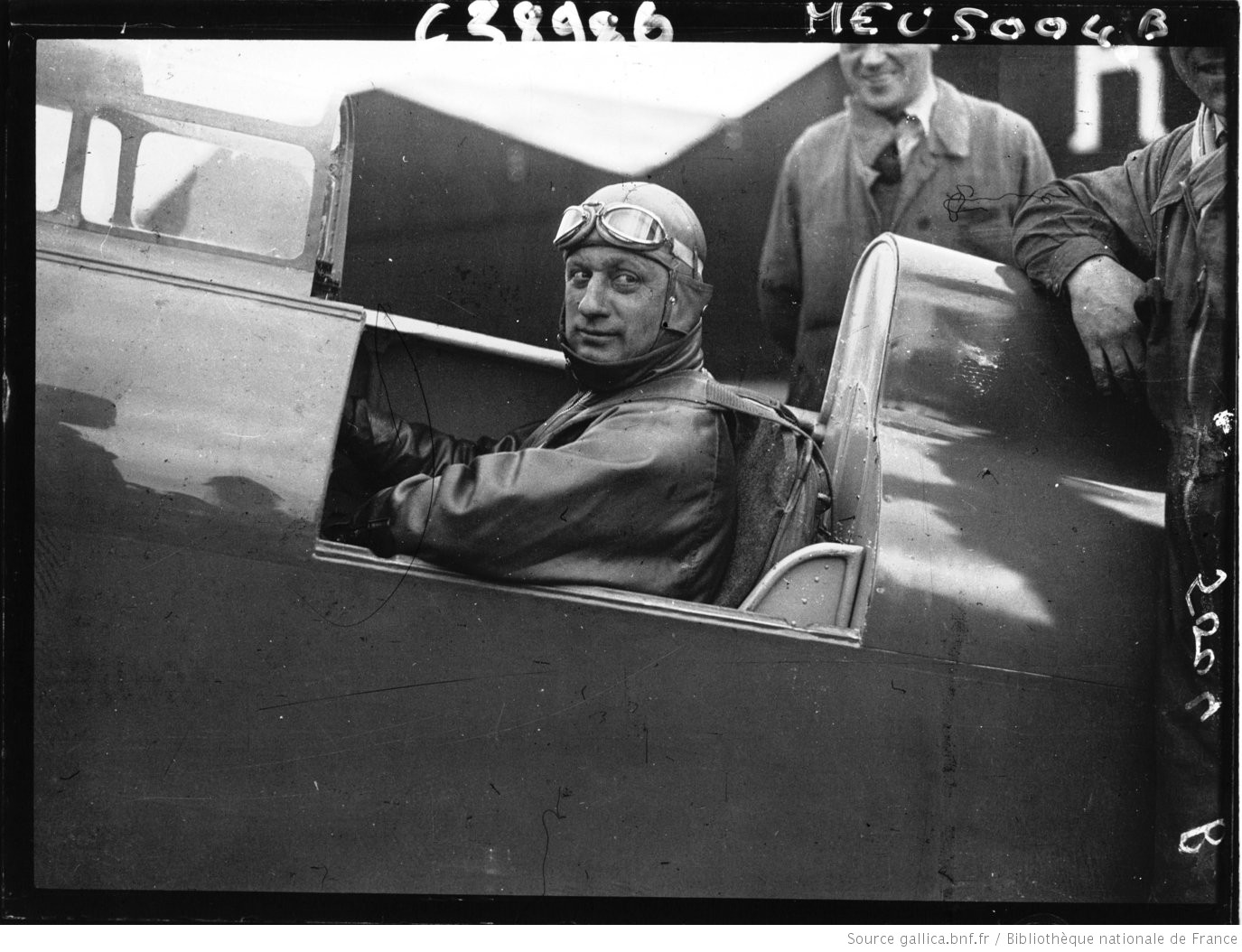 The C.460s were originally powered by an air-cooled, supercharged, 7.947-liter-displacement (484.928 cubic inches) Renault 6Q inverted 6-cylinder inline overhead valve (OHV) engine. It had 2 valves per cylinder and a compression ratio of 6:1.  The engine produced 310 horsepower at 3,000 r.p.m., and 325 horsepower at 3,200 r.p.m. The direct-drive, left-hand tractor engine turned a two-bladed metal Helices Ratier automatic variable-pitch propeller with a diameter of 1.80 meters (5 feet, 10.9 inches). The Renault 6Q was 1.62 meters (5 feet, 3.8 inches) long, 0.93 meters (3 feet, 0.6 inches) high and 0.52 meters (1 foot, 8.5 inches) wide. It weighed 190 kilograms (419 pounds).
Prior to Delmotte's speed record attempt, the C.460's engine was changed to a larger, more powerful  9.501 liter (579.736 cubic inches) Renault 6Q engine, also a direct-drive engine, which produced 370 chaval vapeur (364.9 horsepower) at 3,250 r.p.m. The engine's centrifugal supercharger turned 26,000 r.p.m. The variable-pitch Ratier propeller was retained.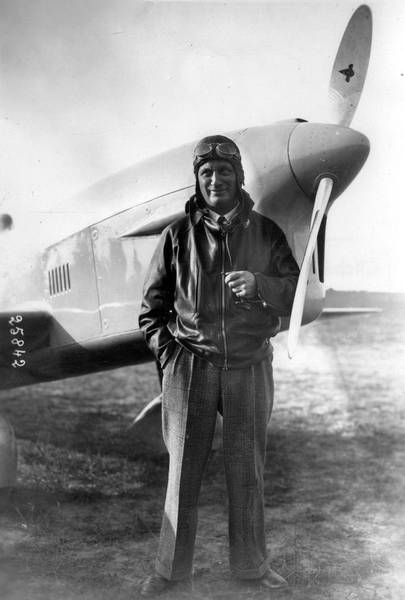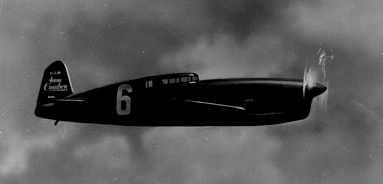 There is little biographical information available about Raymond Delmotte. He was born at Saint-Quentin, Aisne, France, 11 November 1894. He married Mlle Louisa Dagneaux, and they had three children, Fernande, Raymond, and Ann Marie. He held ten FAI records for speed and distance. He died 13 December 1962.
The Rue Raymond Delmotte in Saint-Quentin is named in his honor.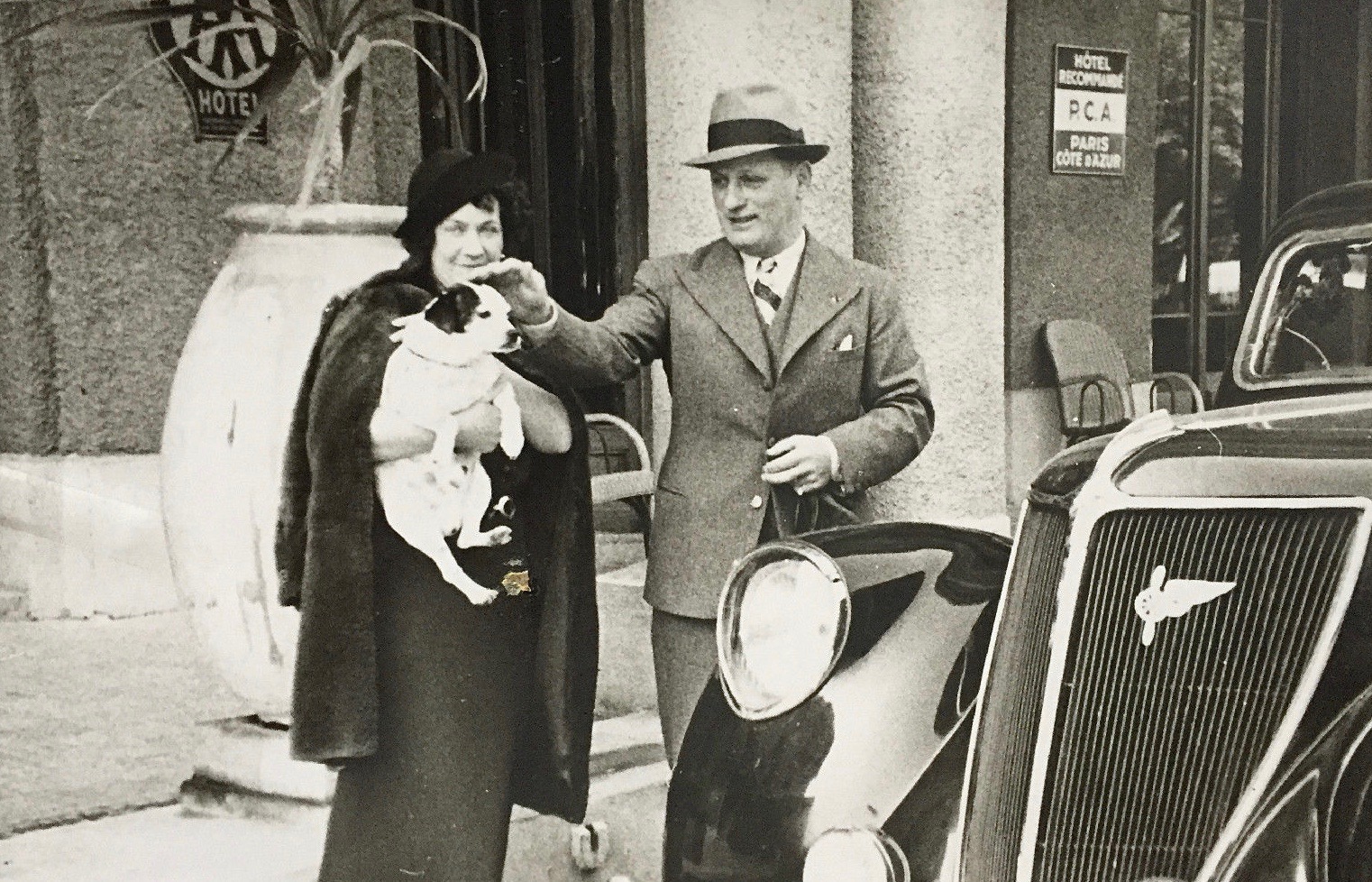 ¹ FAI Record File Number 8749
© 2018, Bryan R. Swopes