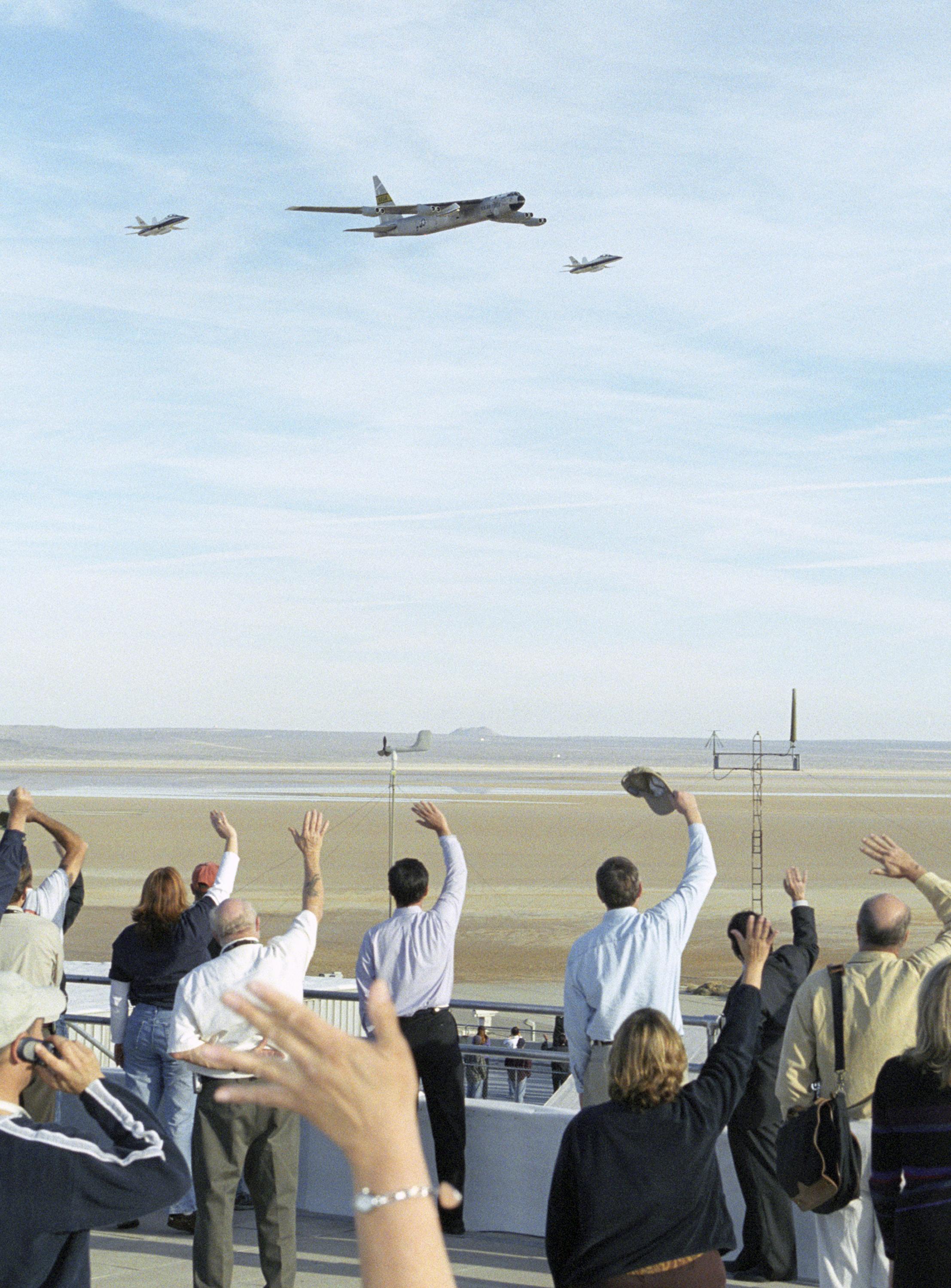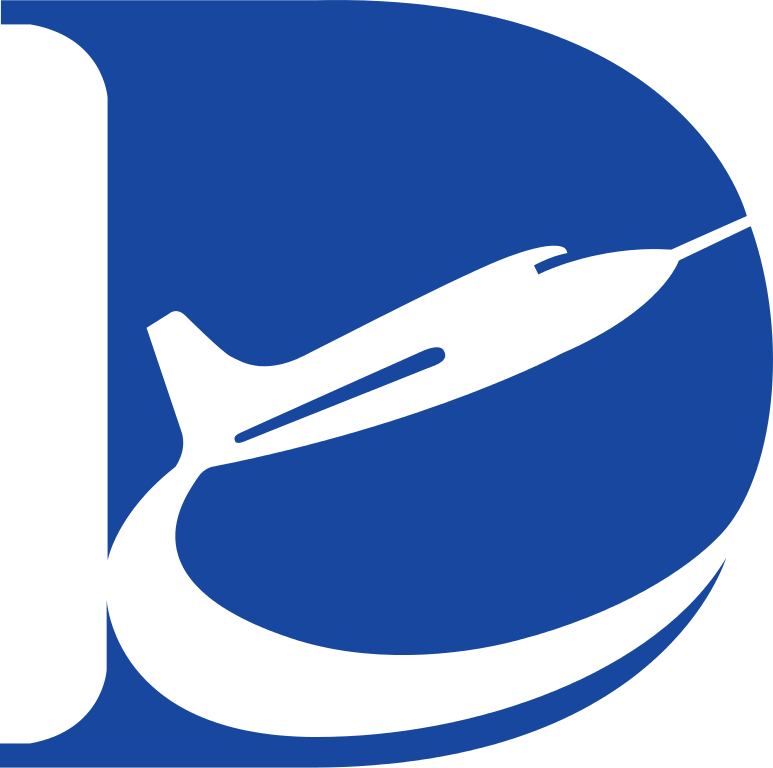 16 November 2004: Balls 8, the Boeing NB-52B "mothership" at the NASA Dryden Flight Research Center (located at Edwards Air Force Base, California) performs a farewell flyover during its final flight. 52-008 was both the oldest airplane in the U.S. Air Force inventory and the lowest time B-52 Stratofortress still operational.
Boeing RB-52B-10-BO Stratofortress 52-008 was built at Seattle, Washington and made its first flight 11 June 1955. It was turned over to NASA 8 June 1959 for use as a air launch vehicle for the X-15 rocketplane. North American Aviation modified the bomber for its new role at Air Force Plant 42, Palmdale, California. It was redesignated NB-52B.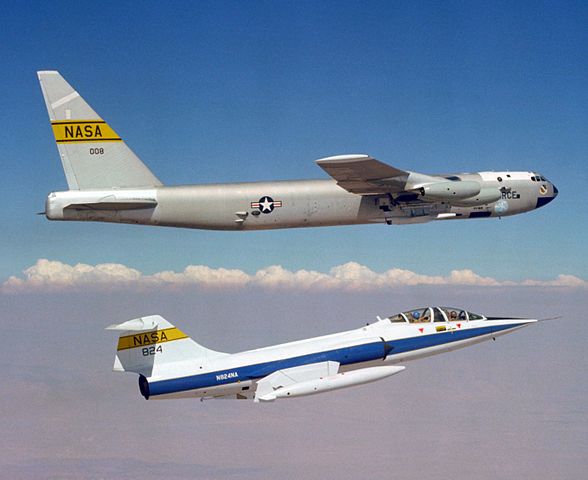 52-008 carried an X-15 for the first time 23 January 1960. Sharing the mothership responsibilities with the earlier NB-52A 52-003, Balls 8 carried the X-15s aloft on 159 flights, dropping them 106 times.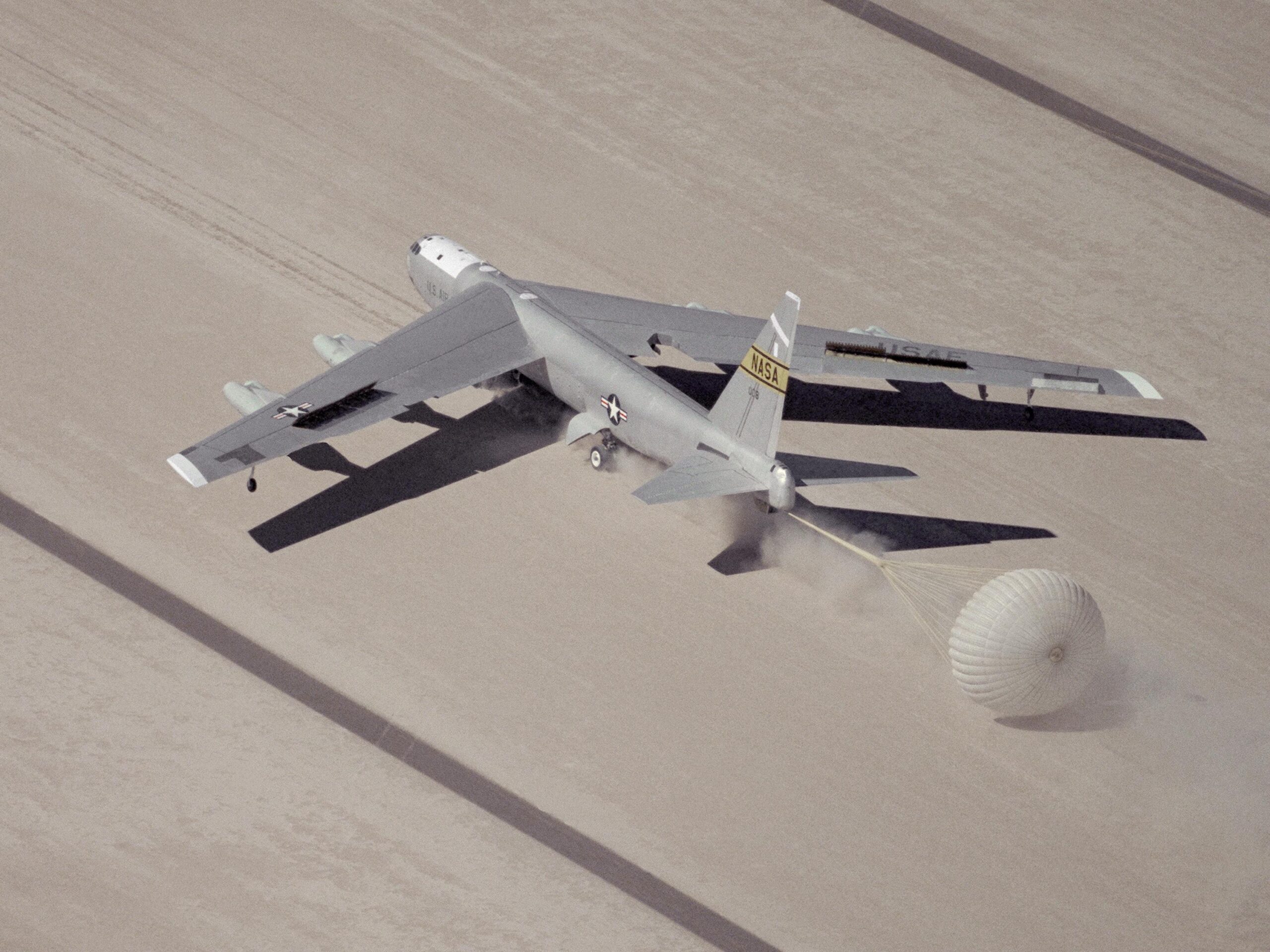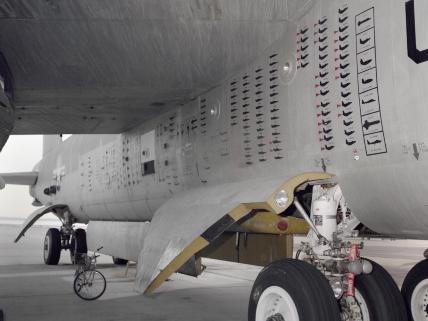 © 2018, Bryan R. Swopes