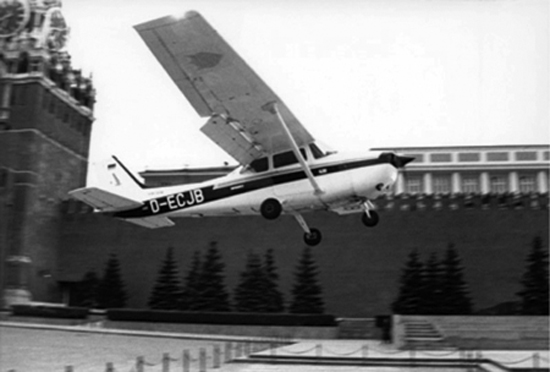 28 May 1987: At 12:21 p.m., 18-year-old Mathias Rust, a pilot with just 50 flight hours' experience, took off from Malmi Airport, Helsinki, Finland, aboard a rented Reims Aviation F172P Skyhawk II, D-ECJB. At 6:43 p.m., he landed the Skyhawk inside Krásnaya Plóshchaď (Red Square), Moscow, Union of Soviet Socialist Republics.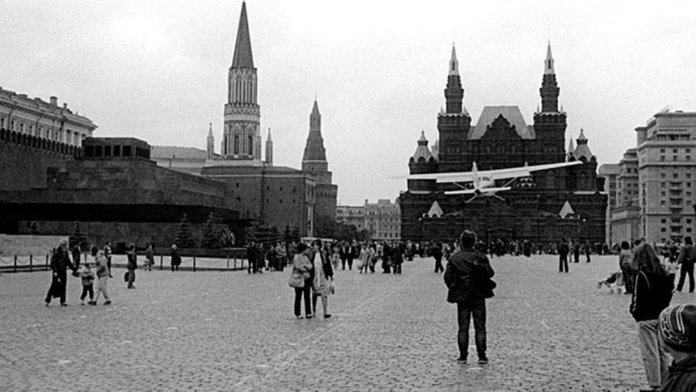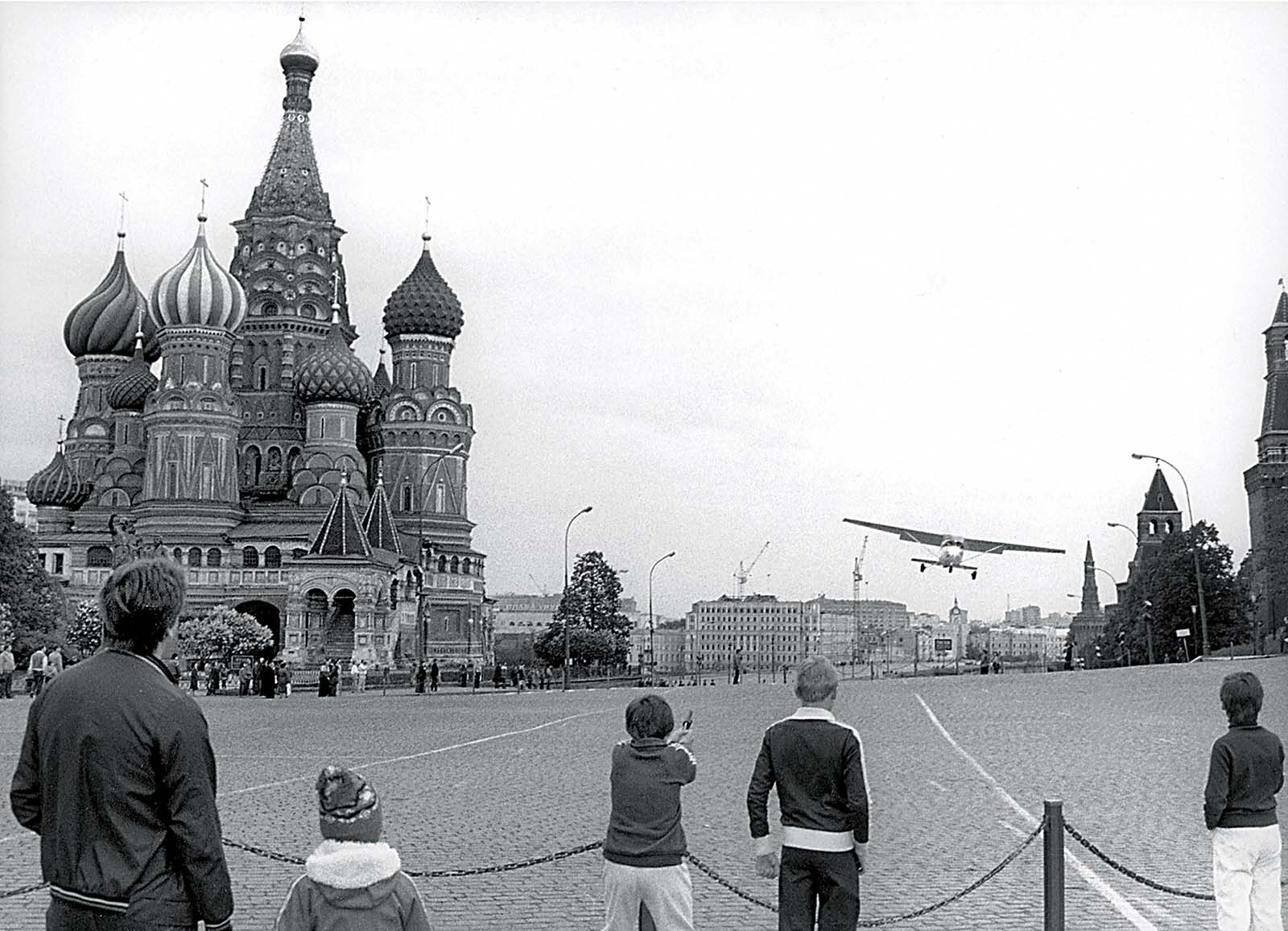 Rust was prosecuted for entering Soviet air space without authorization and "malicious hooligansim" and sentenced to four years in a labor camp. After 14 months, he was released in August 1988 and returned to Germany.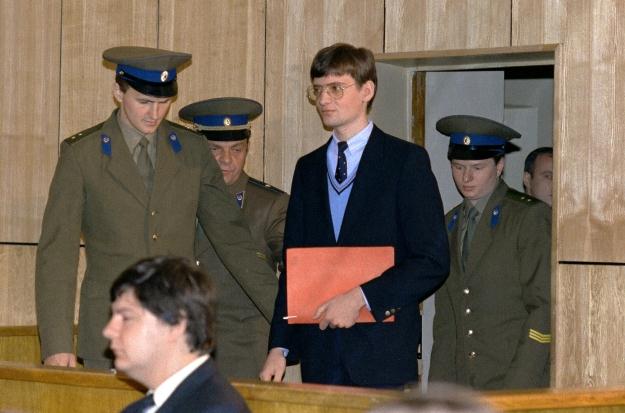 In November 1989, while performing community service (in place of military service) at a hospital in Hamburg, Germany, Mathias Rust attacked an 18-year-old student nurse with a switchblade knife after she rejected his attempts to kiss her. Miss Stefanie Walura suffered multiple stab wounds and barely survived. (Rust's defense attorney acknowledged that Miss Walura would have died had the stabbing not occurred inside a hospital.) Rust was convicted of attempted manslaughter and sentenced to 30 months in prison. (The prosecution reduced the original attempted murder charge because of the defense assertion that Rust suffered from "diminished capacity" as a result of his treatment in the Soviet prison. Even so, prosecutors recommended an eight year prison sentence.)
Rust was released after serving only 15 months. (A civil court ordered Rust to pay damages to Miss Walura equivalent to $23,500 U.S. dollars—approximately 39,785.5 DM at June 1991 exchange rates.) Prosecutors later appealed the prison sentence as being too lenient.
In 2001, Rust was convicted of theft, and in 2005, fraud. In both cases he was sentenced to pay a fine.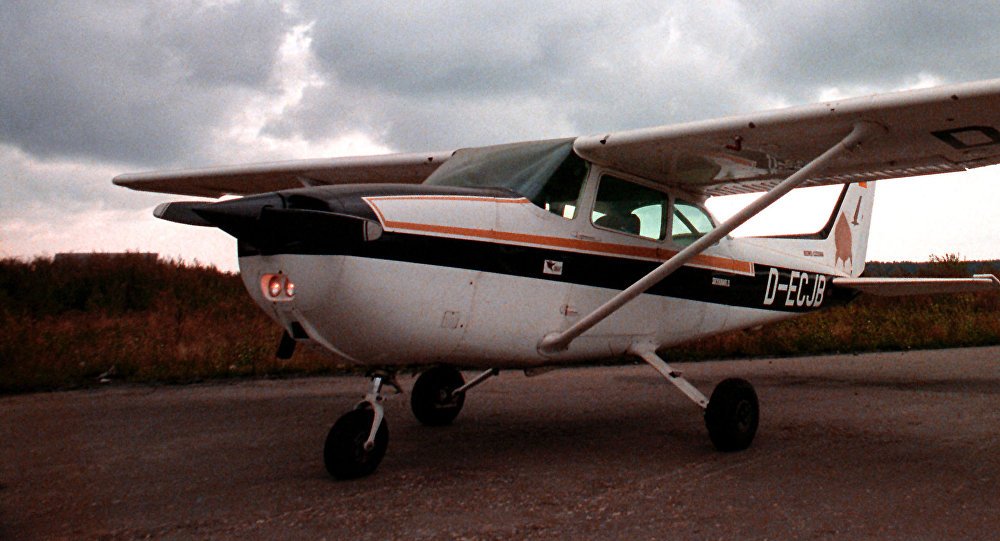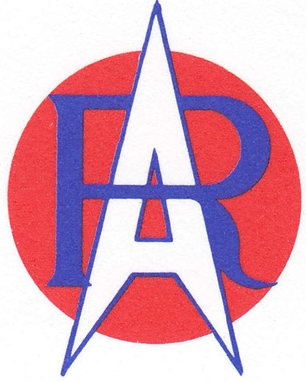 The F172P Skyhawk II is a Cessna 172 built under license by Société anonyme Reims Aviation, France. It is an all-metal, four-place, single-engine, high-wing monoplane with fixed tricycle landing gear. The airplane is operated by a single pilot and is equipped for instrument flight.
The 172P is 26 feet, 11 inches (8.201 meters) long with a wingspan of 36 feet, 0 inch (10.973 meters) and height of 8 feet, 9½ inches (2.680 meters). The wing is externally braced and has a 1° 30′ angle of incidence at the root, with 3° negative twist. The dihedral is 1° 44′. The total wing area is 174 square feet (16.17 square meters). The horizontal stabilizer span is 11 feet, 4 inches (3.429 meters). The standard airplane's empty weight is 1,454 pounds (660 kilograms) and the maximum takeoff weight is 2,400 pounds (1,089 kilograms).
The F172P is powered by an air-cooled, normally-aspirated, 319.749-cubic-inch-displacement (5.240 liter) Lycoming O-320-D2J horizontally-opposed 4-cylinder direct-drive engine. The -D2J has a compression ratio of 8.5:1 and is rated at 160 horsepower at 2,700 r.p.m. The engine turns a two-bladed fixed-pitch propeller with a diameter of 6 feet, 3 inches ( meters). The O-320-D2J weighs 275 pounds (125 kilograms).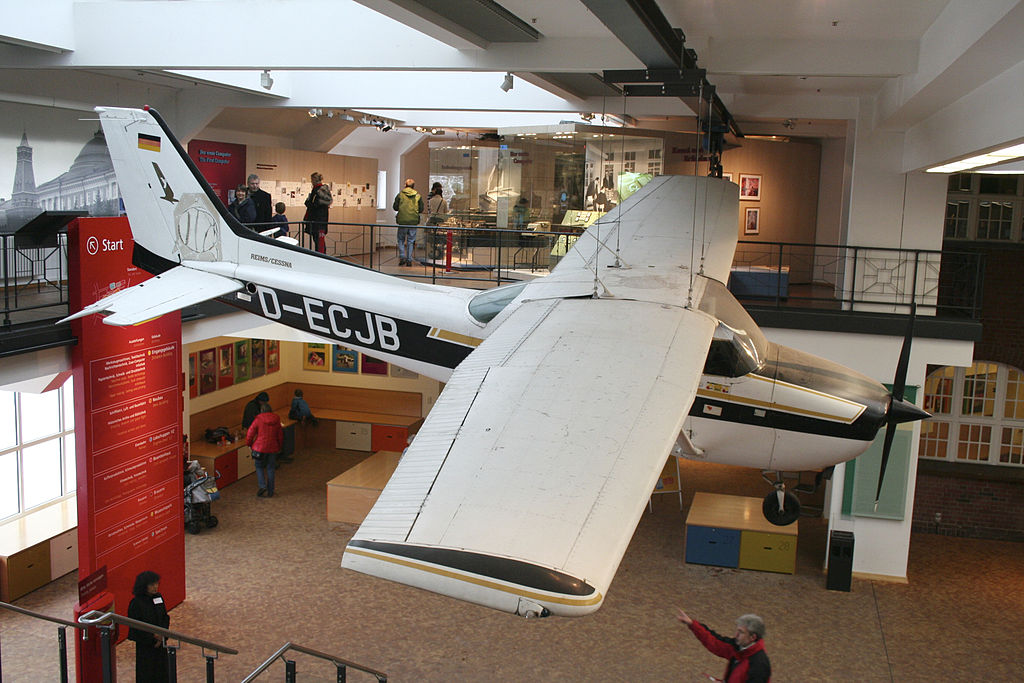 The 172 has a maximum structural cruise speed (VNO) of 142 miles per hour (228 kilometers per hour), and maximum speed (VNE) of 175 miles per hour (282 kilometers per hour). Its service ceiling is 13,000 feet (3,962 meters) and it has a maximum range of 1,007 miles (1,621 kilometers) at 10,000 feet (3,048 meters).
Over 44,000 Cessna 172s have been built, more than any other airplane type.
D-ECJB,¹ which was a rental aircraft, was flown back to Germany. It changed ownership several times before being purchased and taken to Japan where it was on outdoor display for twenty years. The Skyhawk was located and purchased by the German Museum of Technology, returned to Germany and restored by the museum's technical staff. Today it is on display at the Deutsches Technikmuseum, Berlin.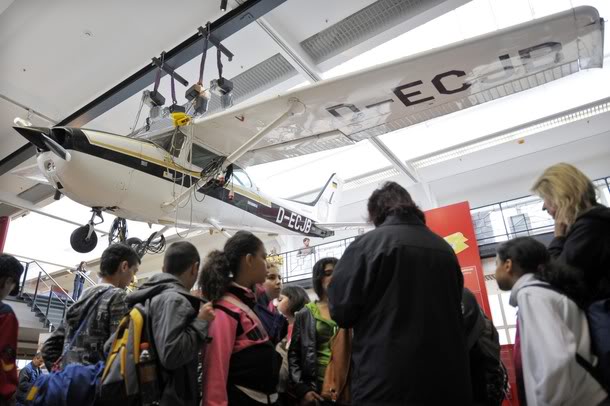 ¹ The airplane flown by Rust was the second Reims Cessna 172 Skyhawk to be registered D-ECJB. The first, c/n F1720732, was destroyed in a fatal accident, 12 March 1976.
© 2018, Bryan R. Swopes