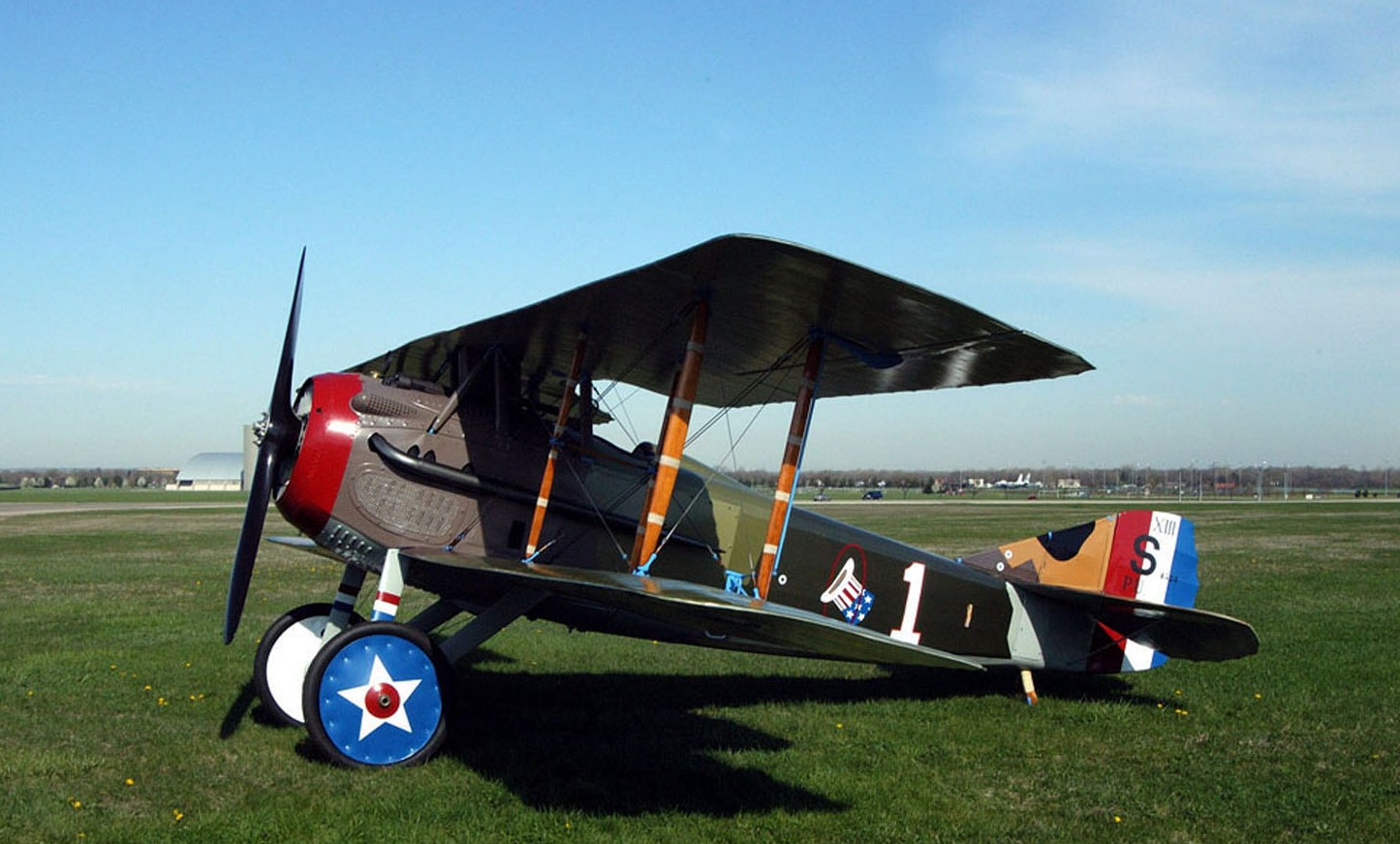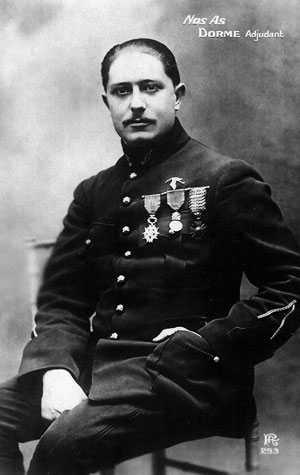 4 April 1917: Sous-Lieutenant René Pierre Marie Dorme of the Aéronautique Militaire (French Air Service) made the first flight of the famous World War I fighter, the SPAD S.XIII C.1.
Lieutenant Dorme was an ace with 18 confirmed victories. In the next seven weeks, he shot down another five enemy aircraft.
Designed by Société Pour L'Aviation et ses Dérivés Technical Director Louis Béchéreau and manufactured by SPAD as well as eight other companies, this was an improved and slightly larger version of the earlier SPAD S.VII C.1. It used a more powerful Hispano-Suiza 8Ba engine instead of the S.VII's 8Aa, with an increase of 50 horsepower. (Later versions used  8Be engines.) Armament was increased from a single .303-caliber Vickers machine guns to two.
The SPAD was faster than other airplanes of the time and it had a good rate of climb. Though a product of France, it was used by both the Royal Flying Corps and the U.S. Army Air Service. In France, the airplane type now considered a "fighter" was called a chasseur ("hunter"). The letter "C-" in the SPAD's designation reflects this. The "-.1" at the ending indicates a single-place aircraft.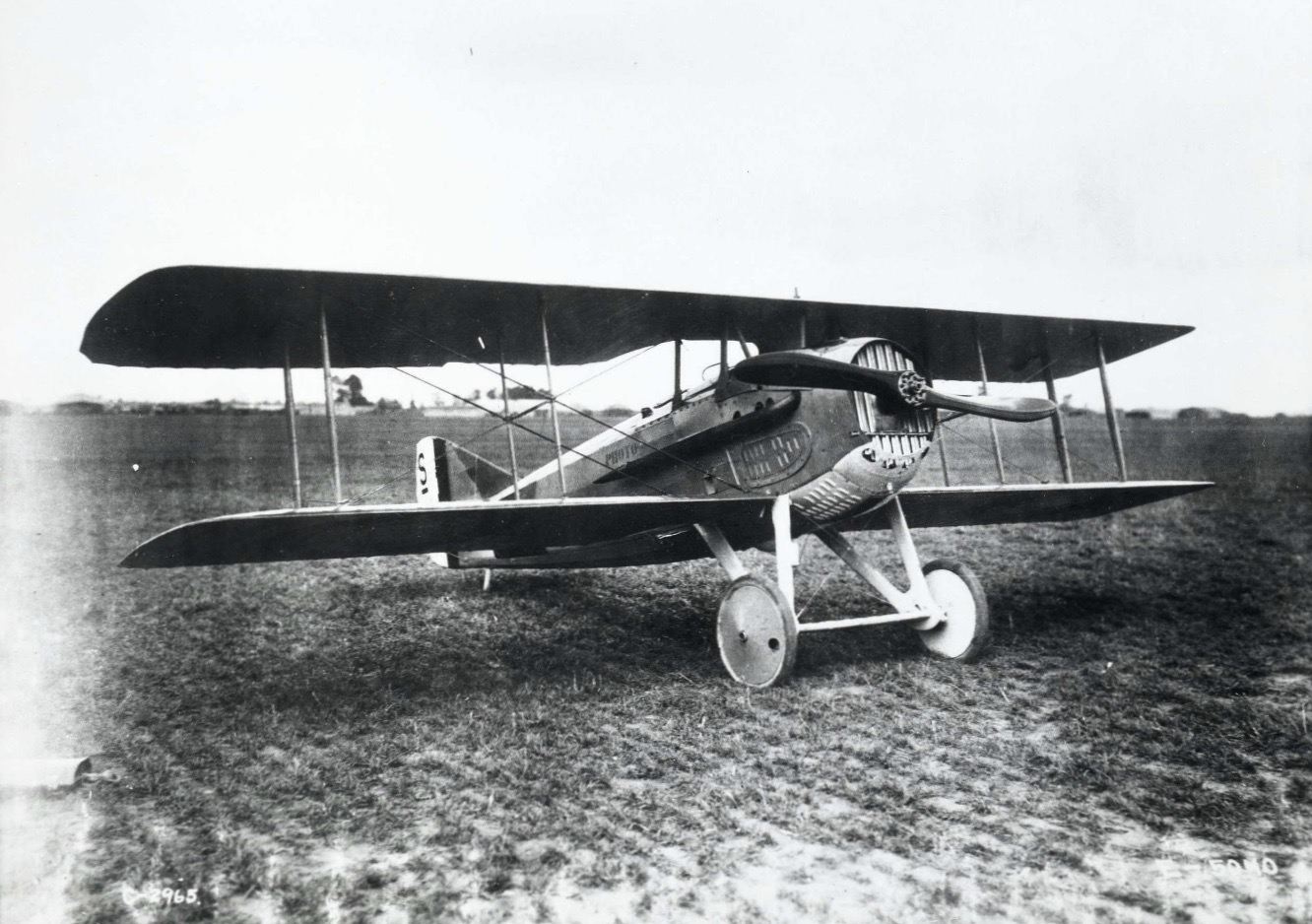 The SPAD S.XIII C.1 was a single-seat, single-engine, two-bay biplane constructed of a wooden framework with a doped fabric covering. Sheet metal covered the engine and cockpit.
The S.XIII was 20 feet, 4 inches (6.198 meters) long.¹ The upper and lower wings had equal span and chord. The span was 26 feet, 3¾ inches (8.020 meters) and chord, 4 feet, 7-1/8 inches (1.400 meters). The vertical spacing between the wings was 3 feet, 10½ inches (1.181 meters), and the lower wing was staggered 1¼° behind the upper. Interplane struts and wire bracing were used to reinforce the wings. The wings had no sweep or dihedral. The angle of incidence of the upper wing was 1½° and of the lower, 1°. Only the upper wing was equipped with ailerons. Their span was 7 feet, 3½ inches (2.222 meters), and their chord, 1 foot, 7½ inches (0.495 meters). The total wing area was 227 square feet (21.089 square meters).
The horizontal stabilizer had a span of 10 feet, 2 inches (3.099 meters) with a maximum chord of 1 foot, 8¾ inches (0.527 meters). The height of the vertical fin was 2 feet, 7/8-inch (0.876 meters) and it had a maximum length of 3 feet, 11¼ inches (1.200 meters). The rudder was 3 feet, 10-5/8 inches high (1.184 meters) with a maximum chord of 2 feet, 2 inches (0.660 meters).
The SPAD S.XIII C.1 had fixed landing gear with two pneumatic tires. Rubber cords (bungie cords) were used for shock absorption. The wheel track was 4 feet, 10¾ inches (1.492 meters). At the tail was a fixed skid.
The airplane had an empty weight of 1,464 pounds (664 kilograms), and gross weight 2,036 pounds (924 kilograms).
Initial production SPAD XIIIs were powered by a water-cooled 11.762 liter (717.769-cubic-inch displacement), La Société Hispano-Suiza 8Ba single overhead cam (SOHC) left-hand-tractor 90° V-8 engine. It was equipped with two Zenith down-draft carburetors and had a compression ratio of 5.3:1. The 8Ba was rated at 150 cheval vapeur (148 horsepower) at 1,700 r.p.m., and 200 cheval vapeur (197 horsepower) at 2,300 r.p.m. It drove a two-bladed, fixed-pitch, wooden propeller with a diameter of 2.50 meters (8 feet, 2.43 inches) through a 0.585:1 gear reduction. (The 8Be engine had a 0.75:1 reduction gear ratio and used both 2.50 meter and 2.55 meter (8 feet, 4.40 inches) propellers.) The Hispano-Suiza 8Ba was 1.36 meters (4 feet, 5.5 inches) long, 0.86 meters (2 feet, 9.9 inches) wide and 0.90 meters (2 feet, 11.4 inches) high. It weighed 236 kilograms (520 pounds).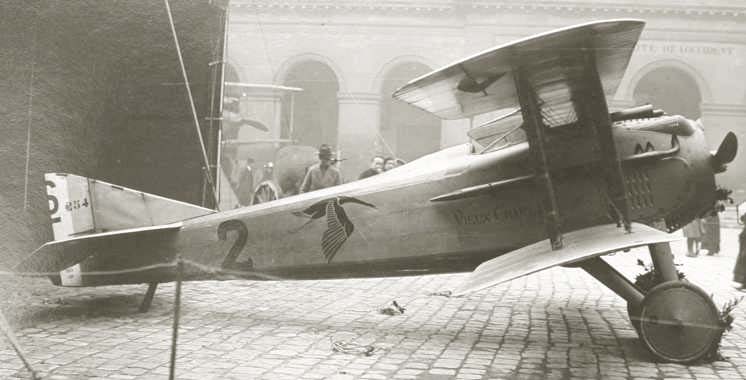 The airplane had a main fuel tank behind the engine, with a gravity tank located in the upper wing. The total fuel capacity was 183 pounds (83 kilograms), sufficient for 2 hours, 30 minutes endurance at full throttle at 10,000 feet (3,048 meters), including climb. There was also a 4.5 gallon (17 liters) lubricating oil tank.
The SPAD S.XIII had a maximum speed of 135 miles per hour (218 kilometers per hour) at 6,560 feet (2,000 meters) and a service ceiling of 21,815 feet (6,650 meters).
The chasseur was armed with two fixed, water-cooled, .303-caliber (7.7 mm) Vickers Mk.I machine guns with 400 rounds of ammunition per gun, synchronized to fire forward through the propeller arc. Because of the cold temperatures at altitude, the guns' water jackets were not filled, thereby saving considerable weight.
The SPAD S.XIII was produced by nine manufacturers. 8,472 were built. Only four are still in existence.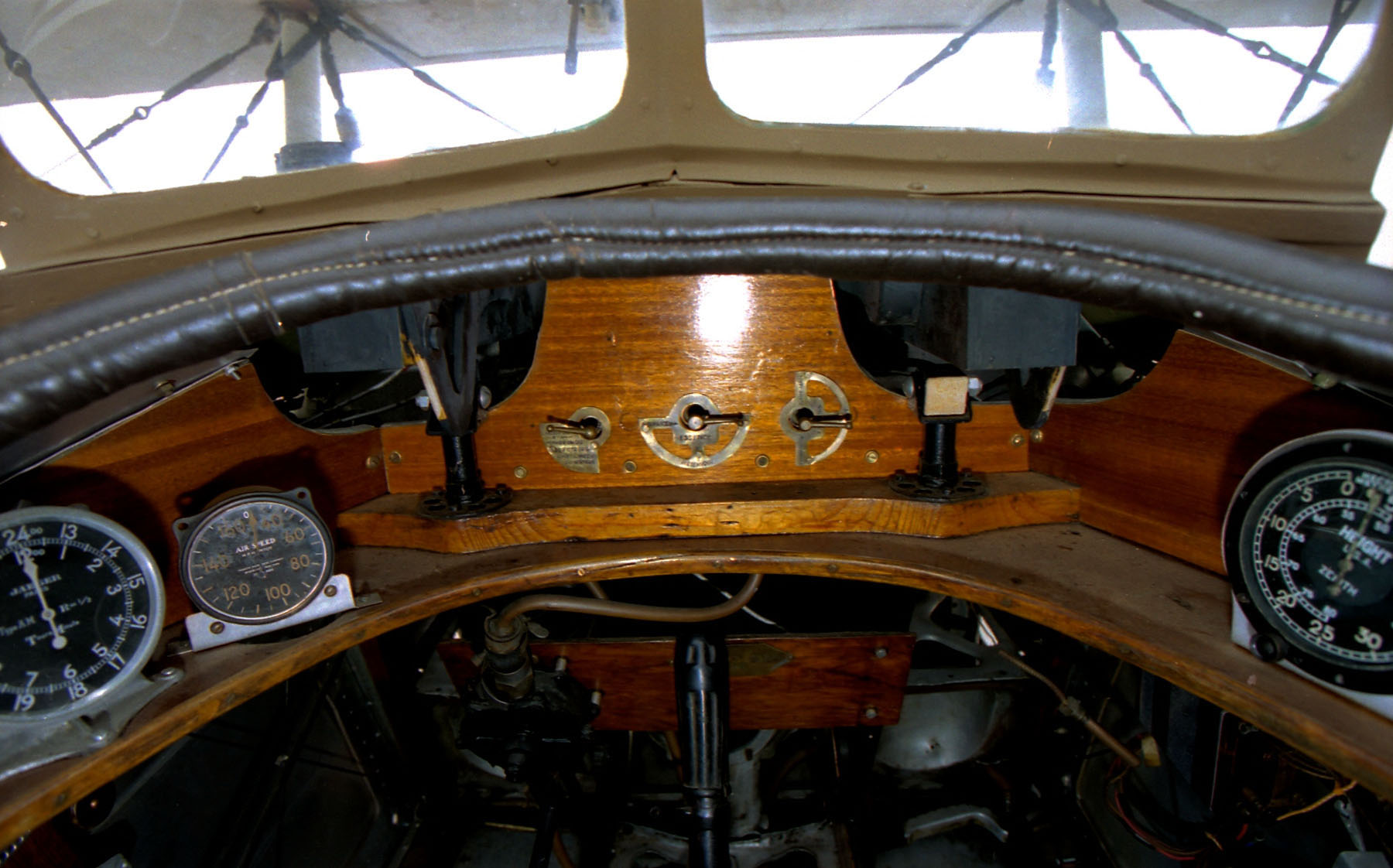 The airplane in the photograph above is SPAD S.XIII C.1, serial number 16594. It was built in October 1918 by Kellner et ses Fils, an automobile manufacturer in Paris, France. It did not see combat, but was shipped to the United States at the end of the War and was stationed at San Diego, California. The airplane was restored by the National Museum of the United States Air Force and is painted in the markings of the airplane flown by Captain Edward V. Rickenbacker, commanding officer of the 94th Aero Squadron, American Expeditionary Forces. It is on display at NMUSAF, Wright-Patterson Air Force Base, Ohio.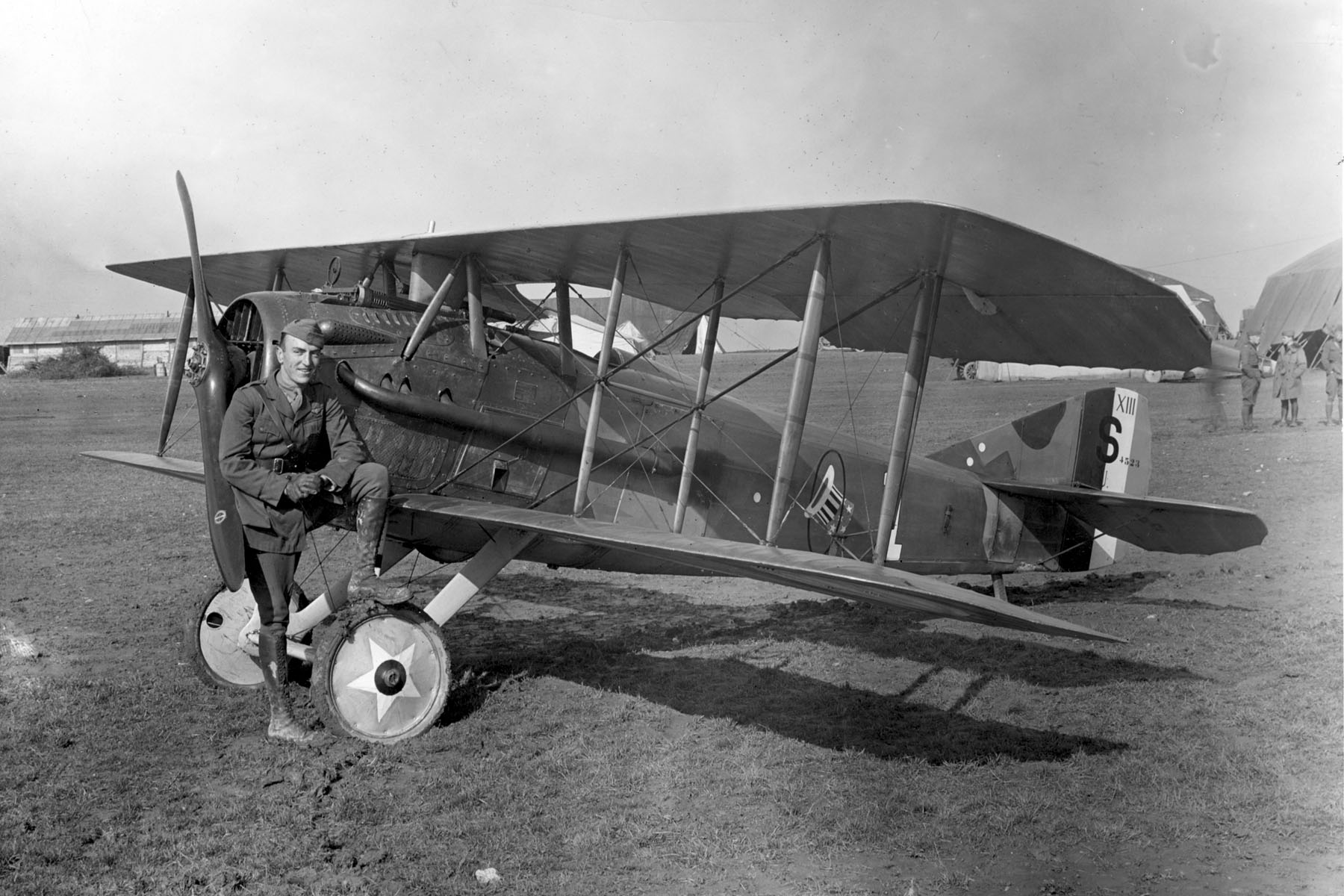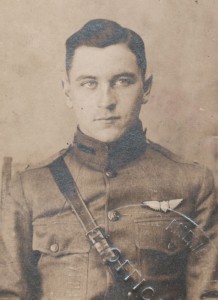 The airplane in the photograph below is another SPAD S.XIII C.1, serial number 7689, also built by Kellner et ses Fils, in August 1918. It was sent to the 22nd Aero Squadron at Colombey-les-Belles and assigned to Lieutenant Arthur Raymond Brooks. Brooks' fiancée attended Smith College and he named the SPAD Smith IV in her honor. With this airplane, Lieutenant Brooks shot down six enemy airplanes. Other pilots also flew it to shoot down another five.
After the War came to an end, 7689 was shipped to the United States and used in a Liberty Bond fund-raising tour. In December 1919, the United States Army gave the fighter to the Smithsonian Institution. It was restored at the Paul E. Garber Center, 1984–1986, and remains in the collection of the National Air and Space Museum.
René Dorme fought 120 aerial engagements, many while flying a SPAD S.VII C.1. He is officially credited with 22 victories, and may have shot down as many as 59 enemy aircraft. His personal airplane was marked with a green Cross of Lorraine. He was a Chevalier de la légion d'honneur, and had been awarded the Médalle Militaire and the Croix de Guerre with 17 Palms. Dorme was killed in action 25 May 1917 when his SPAD VII was shot down by Oberleutnant Heinrich Kroll of Jasta 9 at Fort de la Pompelle near Reims.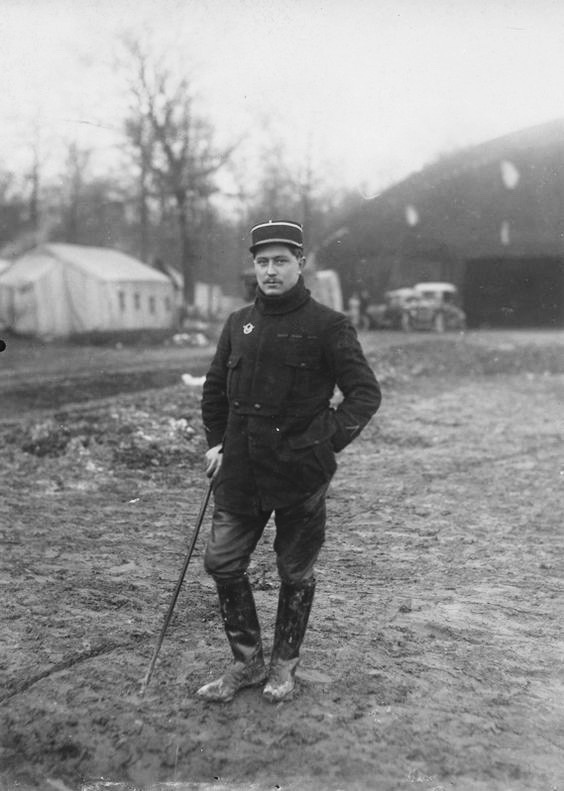 ¹ Dimensions, weights, capacities and performance data cited above refer to SPAD S.XIII C.1 serial number 17956 (A.S. 94101), which was tested at McCook Field, Dayton, Ohio (Project Number P-154), 1921.
© 2017 Bryan R. Swopes