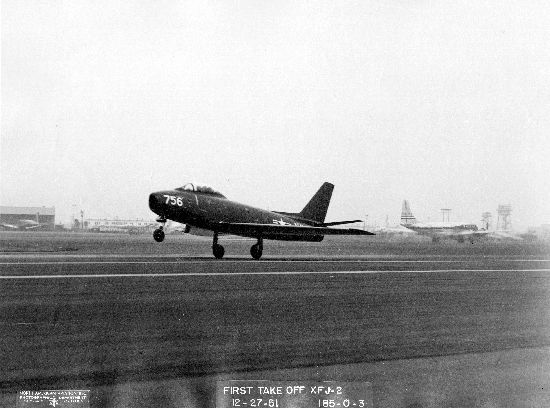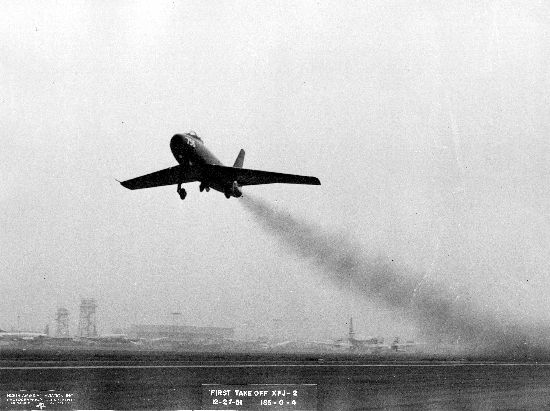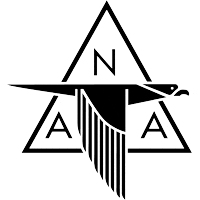 27 December 1951: The North American Aviation XFJ-2B Fury, Bu. No. 133756, made its first flight at Los Angeles International Airport with test pilot Robert Anderson Hoover at the controls.
The XFJ-2B was a prototype aircraft carrier-based fighter for the United States Navy and Marine Corps. It was modified from a standard production U.S. Air Force F-86E-10-NA Sabre day fighter. The primary difference was the substitution of four 20 mm Colt Mark 12 autocannon for the six .50-caliber Browning M-3 machine guns of the F-86E. 150 rounds per gun were carried. The aircraft was flown to the Naval Ordnance Test Station, Armitage Field, China Lake, California, for armament testing.
The second and third prototypes were unarmed but fitted with an arrestor hook, catapult points, folding wings and a lengthened nose gear strut to increase the fighter's static angle of attack for takeoff and landings. These two prototypes were used for aircraft carrier trials.
Production FJ-2 Fury fighters were built at North American's Columbus, Ohio plant, along with F-86F Sabres for the Air Force.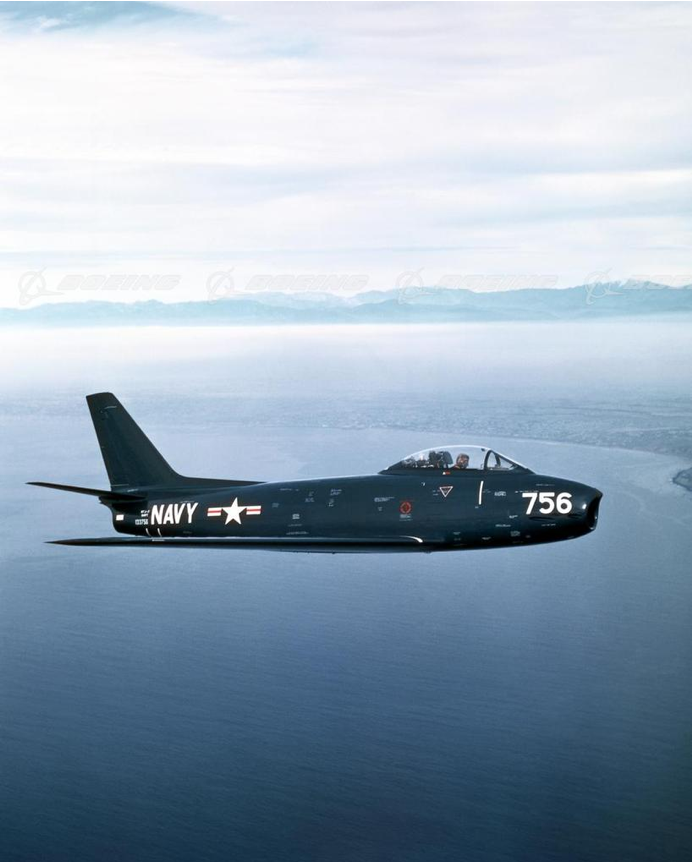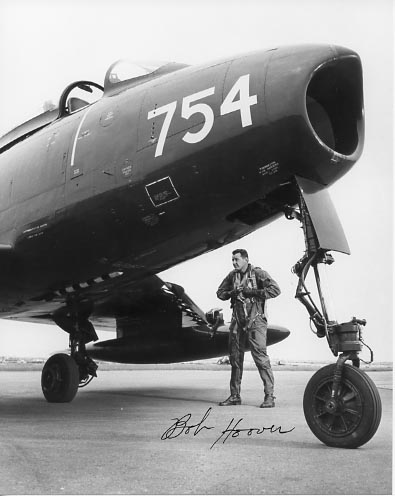 Robert A. Hoover was one of the world's best known exhibition pilots. He was a fighter pilot in the U.S. Army Air Corps during World War II. While flying a British Supermarine Spitfire with the 52nd Fighter Group based at Sicily, he was shot down, captured, and held as a prisoner of war at Stalag Luft I in Germany.
After 16 months in captivity, Hoover escaped, stole a Luftwaffe Focke-Wulf Fw 190 and flew it to The Netherlands.
After the war, Bob Hoover trained as a test pilot at Wright Field, Ohio, and remained in the Air Force until 1948. He worked as a test pilot for the Allison Division of General Motors, and then went on to North American Aviation.
Bob Hoover was famous  for flying aerobatic demonstrations around the world in his yellow P-51D Mustang and a twin-engine Shrike Commander, both built by North American Aviation.
Robert Anderson Hoover died 25 October 2016 at the age of 94 years.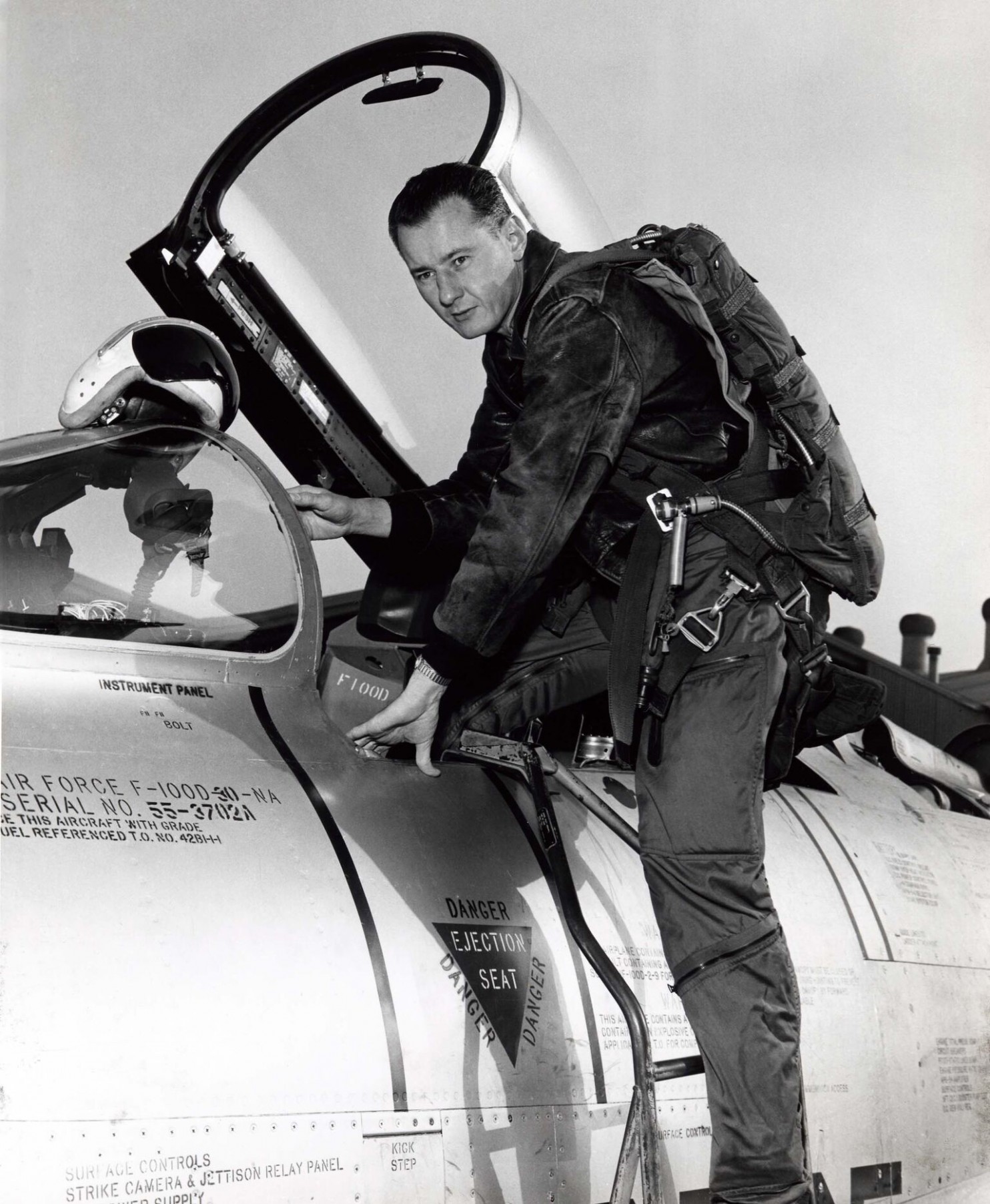 © 2018, Bryan R. Swopes