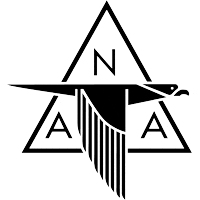 3 April 1941: North American Aviation test pilot Robert Creed Chilton takes his first flight—a one hour familiarization—in the company's prototype of a new fighter for the Royal Air Force, the NA-73X, NX19998, at Mines Field. (Mines would later become Los Angeles International Airport, LAX.)
The airplane had first been flown by free-lance test pilot Vance Breese, 26 October 1940,  and he had flown it several times. North American's Chief Test Pilot, Paul Baird Balfour, on his first flight in NX19998, ran out of fuel and crash landed in a plowed field 150 yards (137 meters) west of the airfield, 20 November 1940. The prototype had flown just 3 hours, 20 minutes.
The NA-73X was repaired and Bob Chilton was assigned to complete the testing program. The airplane would become the legendary P-51 Mustang, and Chilton would continue to conduct the majority of flight testing on its improvements and modifications.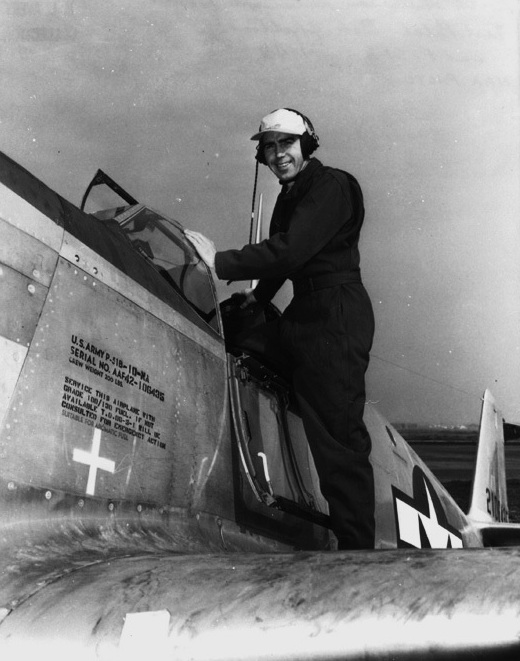 Robert Creed Chilton was born 6 February 1912 at Eugene, Oregon, the third of five children of Leo Wesley Chilton, a physician, and Edith Gertrude Gray. He attended Boise High School in Idaho, graduating in 1931. Chilton participated in football, track and basketball, and also competed in the state music contest. After high school, Chilton attended the University of Oregon where he was a member of the Sigma Chi fraternity (ΣΧ). He was also a member of the Reserve Officers Training Corps (ROTC).
Bob Chilton enlisted as an Aviation Cadet in the U.S. Army Air Corps, 25 June 1937. He was trained as a fighter pilot at Randolph Field and Kelly Field in Texas, and was commissioned as a Second Lieutenant in 1938. Lieutenant Chilton was assigned to fly the Curtiss P-36 Hawk with the 79th Pursuit Squadron, 20th Pursuit Group, at Barksdale Field, Louisiana. Because of a medical condition, he was released from active duty, 1 April 1939.
At some time prior to 1940, Bob Chilton, married his first wife, Catherine. They lived in Santa Maria, California, where he worked as a pilot at the local airport.
In January 1941, Chilton went to work as a production test pilot for North American Aviation, Inc., Inglewood, California. After just a few months, he was assigned to the NA-73X.
Chilton married his second wife, Betty W. Shoemaker, 15 November 1951.
On 10 April 1952, Bob Chilton returned to active duty with the U.S. Air Force, with the rank of lieutenant colonel. He served as Chief of the Repulic F-84 and F-105 Weapons System Project Office, Air Material Command, at Wright-Patterson Air Force Base, Dayton, Ohio, until 9 March 1957.
From 1958, Chilton was a vice president for Horkey-Moore Associates, an engineering research and development company in Torrance, California, founded by former North American aerodynamacist Edward J. Horkey. In 1961, he followed Horkey to the Space Equipment Corporation, parent company of Thompson Industries and Kerr Products, also located in Torrance. Chilton served as corporate secretary and contracts administrator.
Chilton married his third wife, Wilhelmina E. Redding (Billie E. Johnson) at Los Angeles, 26 July 1964. They divorced in 1972.
In 1965, Bob Chilton returned to North American Aviation as a flight test program manager. He retired in 1977.
Robert Creed Chilton died at Eugene, Oregon, 31 December 1994, at the age of 82 years.
© 2017, Bryan R. Swopes