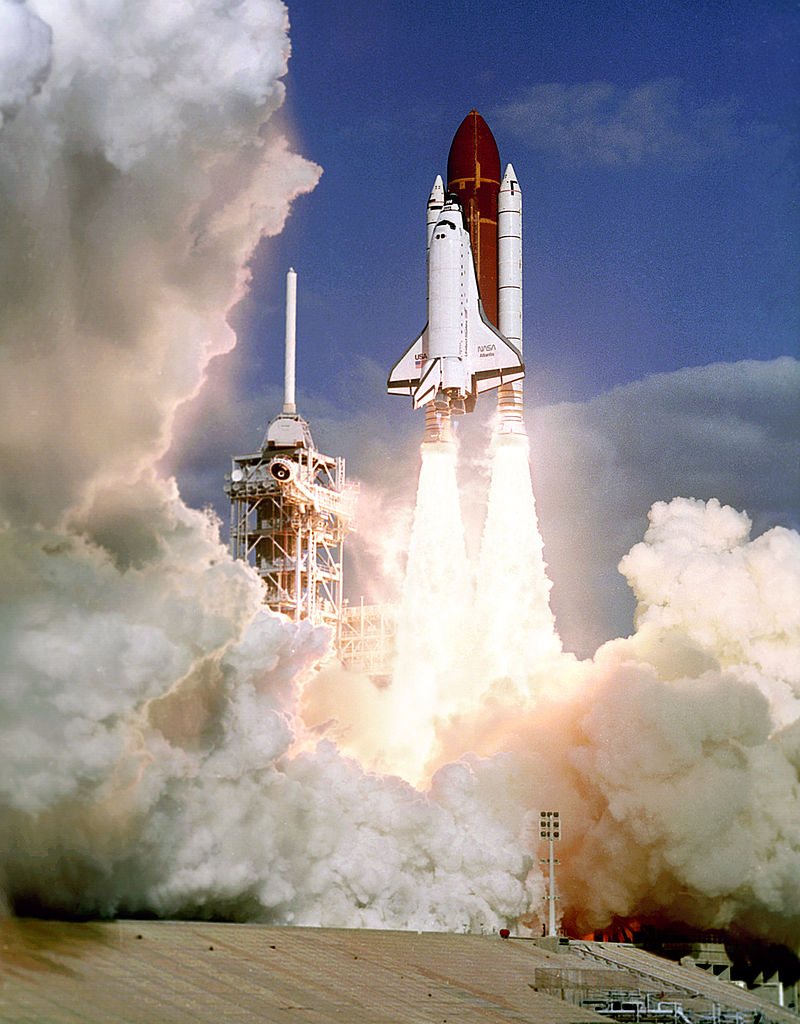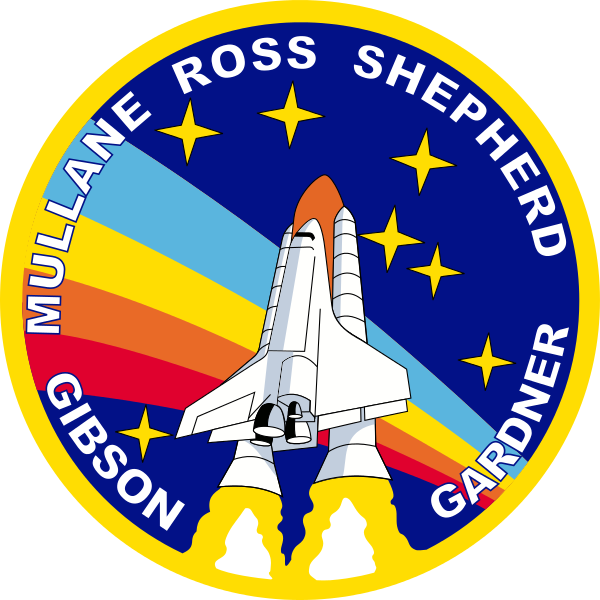 2 December 1988, 14:30:34 UTC: At 9:30 a.m., EST, Space Shuttle  Atlantis (OV-104) launched from Pad 39B, Kennedy Space Center, Cape Canaveral, Florida, on mission STS-27. This was the deployment of the first of five Lockheed Martin Lacrosse I reconnaissance satellites, USA-34, for the U.S. National Reconnaissance Office and the Central Intelligence Agency.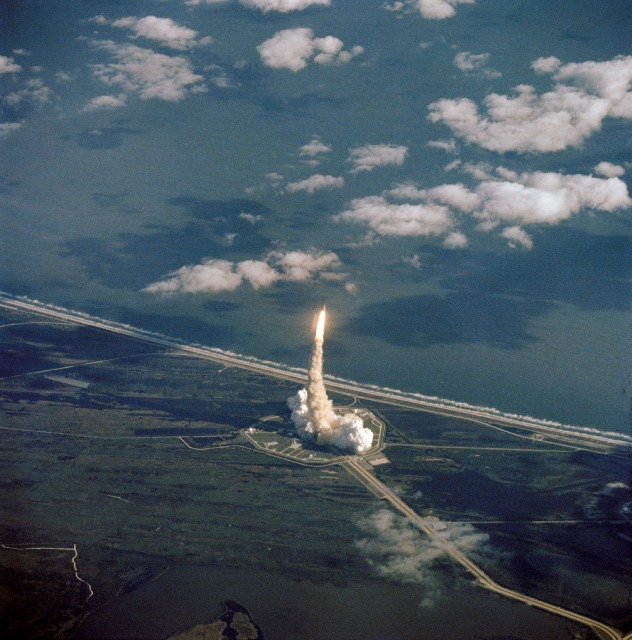 STS-27 was the third flight for Atlantis. It would eventually be flown 33 times.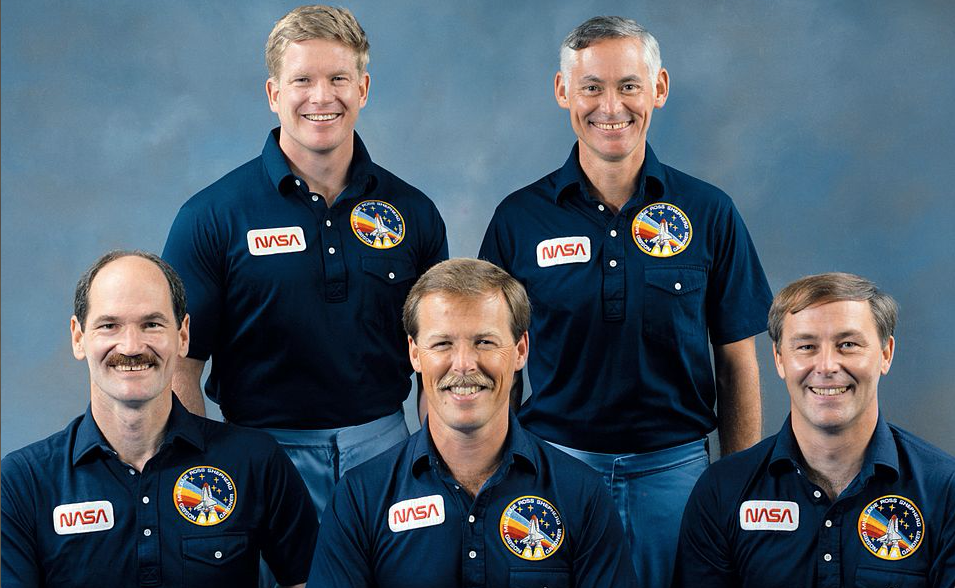 Space Transport System Flight STS-27 was commanded by Captain Robert Lee Gibson, United States Navy, with Colonel Guy S. Gardner, United States Air Force, as the shuttle pilot. Three mission specialists were aboard for the mission: Colonel Richard M. Mullane, USAF; Colonel Jerry L. Ross, USAF; and Captain William B. Shepherd, a United States Navy SEAL.
Approximately 1 minute, 25 seconds after liftoff, insulating material from the right solid rocket booster (SRB) came off and struck the orbiter. The damage to the thermal tiles on the shuttle's right side was extensive. More than 700 tiles were damaged and one was completely missing.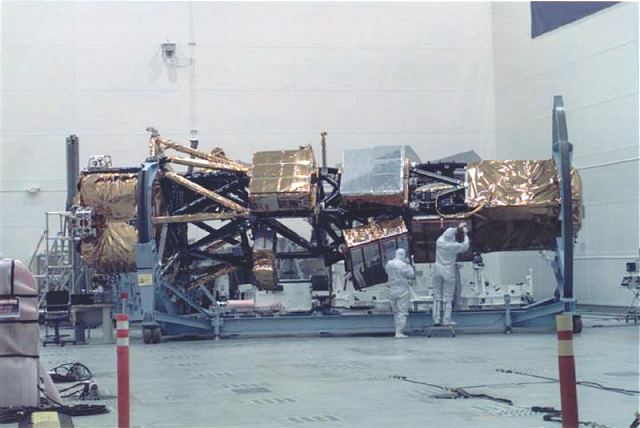 Atlantis completed 68 orbits during this mission. It landed on Runway 17, Edwards Air Force Base, California, 6 December 1988, at 23:36:11 UTC (4:36 p.m., PST). The duration of the flight was 4 days, 9 hours, 5 minutes, 37 seconds.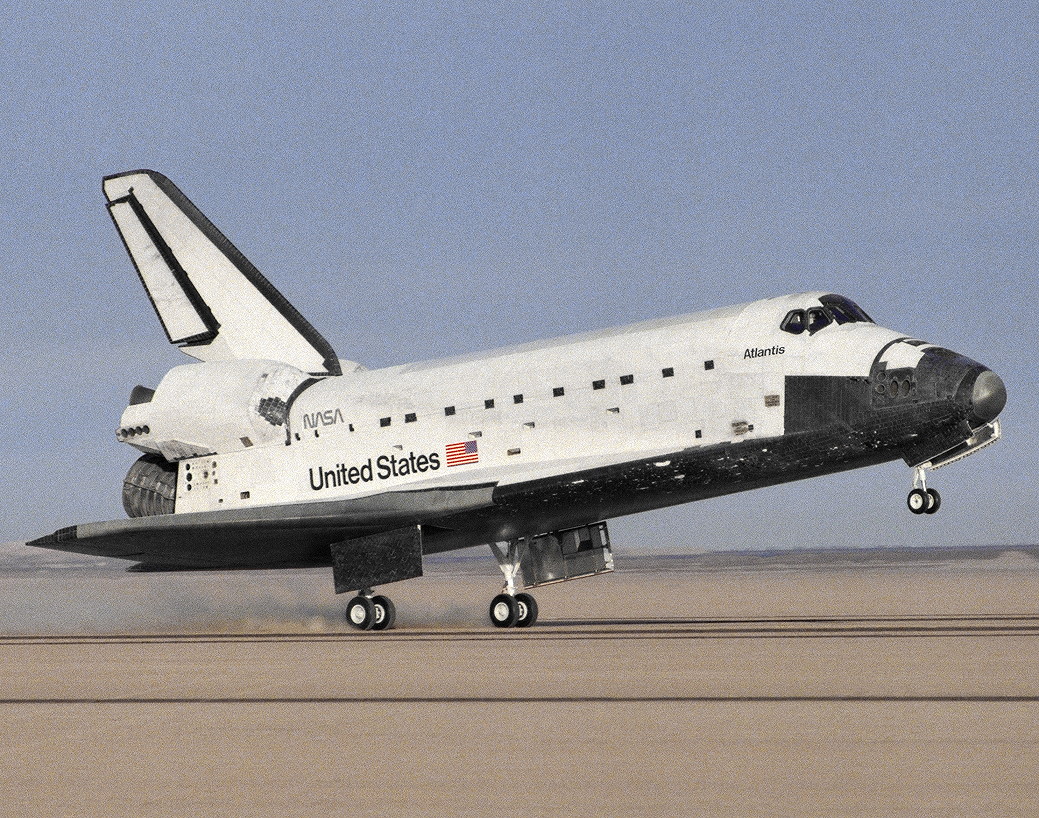 © 2018, Bryan R. Swopes