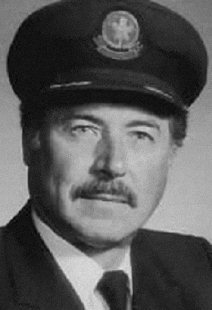 23 July 1983: Air Canada Flight 143 was a Boeing 767-200, registration C-GAUN, enroute from Montreal to Edmonton, with a stop at Ottawa. On board were 61 passengers and a crew of eight. On the flight deck were Captain Robert Pearson and First Officer Maurice Quintal.
At 1:21 p.m., over Red Lake, Ontario, the 767 ran out of fuel and both engines stopped. This caused a loss of electrical and hydraulic power to the aircraft. The 767 was equipped with a "glass cockpit" and the pilots lost most of their instrumentation. The airliner became very difficult to fly without the hydraulic system functioning, and flaps and landing gear were inoperative.
Unable to reach Winnipeg for an emergency landing, Captain Pearson turned toward a closed airport, the former RCAF Station Gimli. First Officer Quintal had been stationed there during his military service.
Pearson had extensive experience flying gliders and used this knowledge to extend the glide of the 767. The airliner touched down on a closed runway that was being used as a race track. The nose gear, which had not locked when dropped by gravity, collapsed, and the airliner suffered some damage as it slid to a stop.
Of those aboard, there were ten people injured. The airliner was forever after known as "The Gimli Glider."
The investigation of the accident faulted the airline for not reassigning the responsibility for calculating the fuel load when use of a flight engineer became unnecessary with the new Boeing 767, which was designed to be flown by a two-pilot crew. Also, the recent change from the Imperial measurement system to metric resulted in a series of miscalculations as to how much fuel was actually aboard the aircraft before the flight.
In 2008, C-GAUN was retired to The Boneyard at Mojave, California. Captains Pearson and Quintal and several of the Flight 143 flight attendants were aboard on her final flight.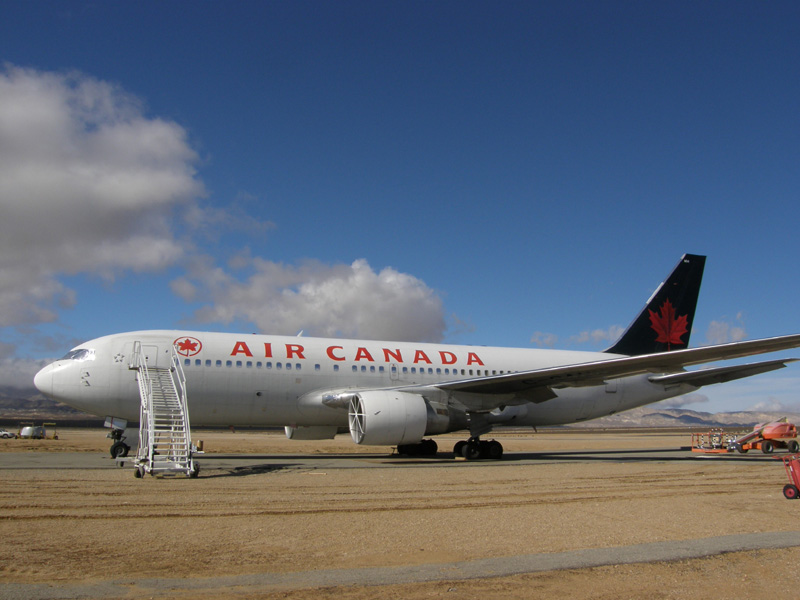 © 2016, Bryan R. Swopes