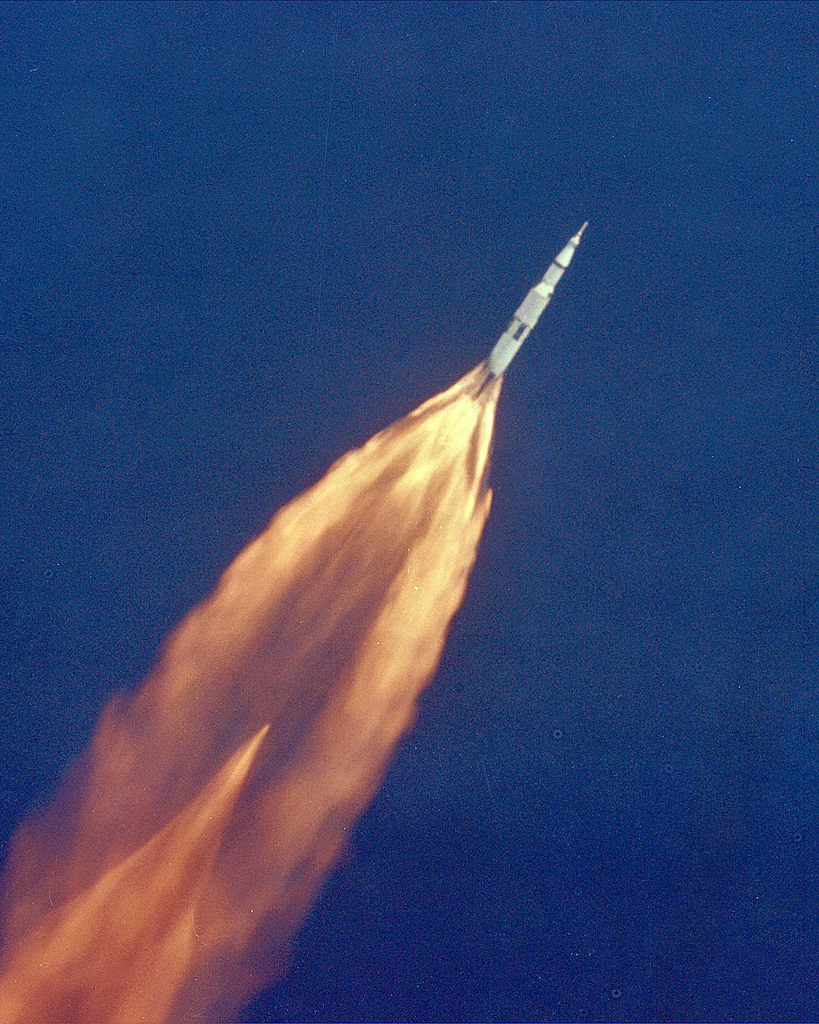 16 July 1969: Apollo 11/Saturn V AS-506 accelerates with all five Rocketdyne F-1 engines burning. As the rocket climbs through thinner atmosphere, the engines become more efficient and the total thrust for the S-IC first stage increases from 7,648,000 pounds of thrust to 9,180,000 pounds of thrust at about T+1:23.0.
In order to limit acceleration, a pre-planned signal to cut off the center engine is sent at T+2:15.2 (Center Engine Cut-Off, "CECO"). As the first stage burns fuel at a rate of 13 tons per second, the rapidly deceasing weight of the Saturn V and the increasing efficiency of the F-1 engines could cause the limits of vehicle acceleration to be exceeded.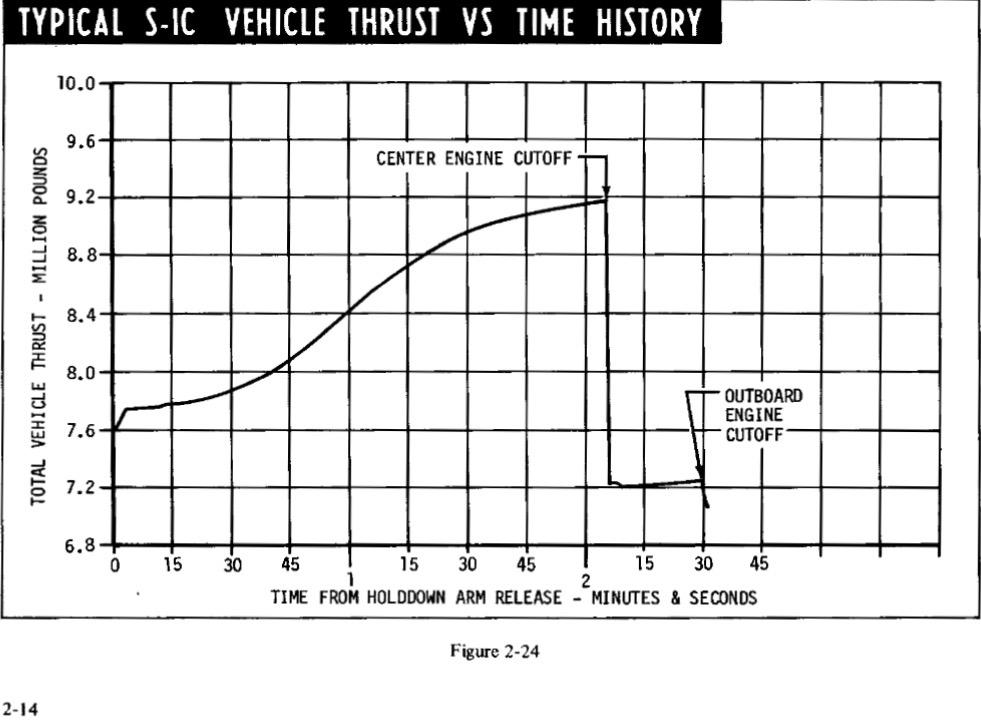 By T+2:30, the Saturn V has reached an altitude of 39 miles (62.8 kilometers) and is 55 miles (88.5 kilometers) downrange.
The photograph above was taken by a 70mm telescopic camera aboard a USAF/Boeing EC-135N A/RIA (Apollo Range Instrumentation Aircraft) serial number 60-374. The airplane is in the collection of the National Museum of the United States Air Force.
© 2019, Bryan R. Swopes