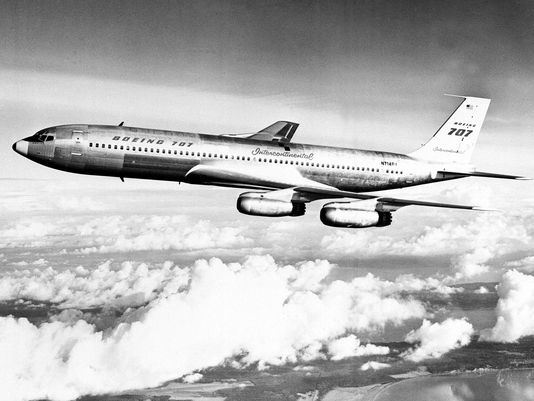 19 May 1959: The first Boeing 707-436 Intercontinental, FAA registration N31241, made a 1 hour, 11 minute first flight from Renton to Boeing Field, Seattle, Washington.  The -436 was a stretched version of the original 707-120, but with Rolls-Royce Conway 508 bypass turbojet engines (now called turbofans) in place of the standard Pratt & Whitney JT3C-6 turbojet engines.
The fuselage and wings of the Intercontinental were lengthened, allowing an increased load and greater fuel capacity. It could carry 189 passengers and had a range 1,600 miles further than the -120. Transoceanic flights without an intermediate fuel stop were possible.
This airplane was the first of 15 which had been ordered by British Overseas Airways Corporation in 1956. It was re-registered G-APFB and delivered to BOAC 9 May 1960.

Initially, British aviation authorities refused to certify the -436 because of low-speed handling concerns. Boeing increased the height of the vertical fin 40 inches and added a ventral fin. These modifications became standard on all future 707s and were retro-fitted to those already manufactured.
G-APFB served BOAC until 1974, and then with other airlines. It was sold to Boeing Commercial Airplane Company in 1976. The forward fuselage and cabin was shipped to Renton for use in Boeing's E-3A Sentry program. The remainder of the airliner was scrapped in 1978.
The Boeing 707-420 series airliners were 152 feet, 11 inches (46.609 meters) long, with a wingspan of 142 feet, 5 inches (43.409 meters) and overall height 42 feet, 2 inches (12.852 meters) at its operating empty weight. The leading edges of the wings and tail surfaces are swept 35°. The fuselage has a maximum diameter of 12 feet, 8.0 inches (3.759 meters). The 707 International has a typical empty weight of 142,600 pounds (64,682 kilograms), and a maximum takeoff weight (MTOW) of 312,000 pounds (141,700 kilograms). The usable fuel capacity is 23,820 gallons (90,169 liters).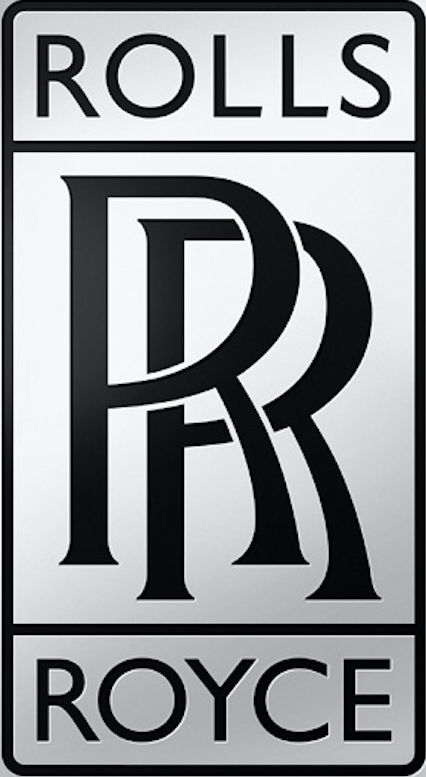 All 707-series aircraft are powered by four jet engines installed in nacelles below and forward of the wings on pylons. The -420 Internationals were powered by Rolls-Royce Conway Mk. 508 engines. The Rolls-Royce Conway (R.Co.12) is a two-spool, axial-flow, low-bypass turbofan engine. The engine has a 7-stage low- and 9-stage high-pressure compressor section, 12 interconnected combustion liners, with a single-stage high- and 2-stage low-pressure turbine. The Mk. 508 has a Maximum Continuous Power rating of 14,625 pounds of thrust (65.055 Kilonewtons), and 17,500 pounds of thrust (77.844 Kilonewtons) at 9,990 r.p.m., for Takeoff. The engine is 3 feet, 6.0 inches (1.067 meters) in diameter, 11 feet, 4.0 inches (3.454 meters) long, and weighs 4,542 pounds (2,060 kilograms).
The -420 series had a maximum cruise speed of 593 miles per hour 954 kilometers per hour) at 30,000 feet (9,144 meters)—0.87 Mach; and economical cruise speed of 550 miles per hour (885 kilometers per hour) at 35,000 feet (10668 meters).
Boeing built 1,010 Model 707 airplanes between 1957 and 1979. Of these, 37 were the 707-420 Intercontinental variant.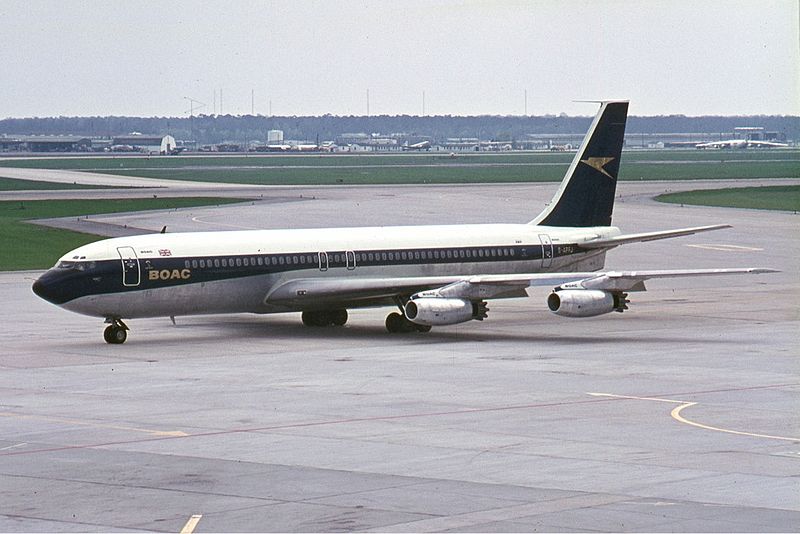 © 2018, Bryan R. Swopes