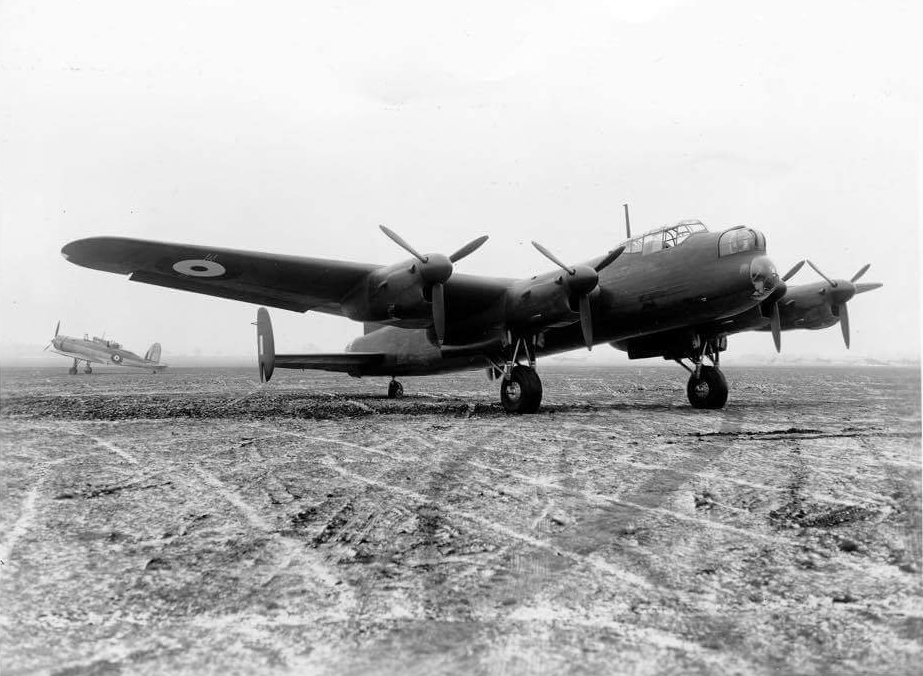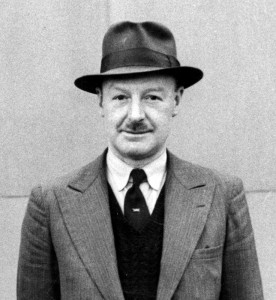 9 January 1941: Test pilot Captain Harry Albert ("Sam") Brown, O.B.E., (1896–1953) makes the first flight of the Avro Lancaster prototype, BT308, at RAF Ringway, Cheshire, England, south of Manchester.
Throughout World War II, 7,377 of these long range heavy bombers were produced for the Royal Air Force. The majority were powered by Rolls-Royce or Packard Merlin V-12 engines—the same engines that powered the Supermarine Spitfire and North American P-51 Mustang fighters.
The bomber was designed by Roy Chadwick, F.R.S.A., F.R.Ae.S., the Chief Designer and Engineer of A. V. Roe & Company Limited, based on the earlier twin-engine Avro Manchester Mk.I. Because of this, it was originally designated as the Manchester Mk.III, before being re-named Lancaster. Chadwick was appointed Commander of the Most Excellent Order of the British Empire, 2 June 1943, for his work.
The first prototype, BT308, was unarmed and had three small vertical fins.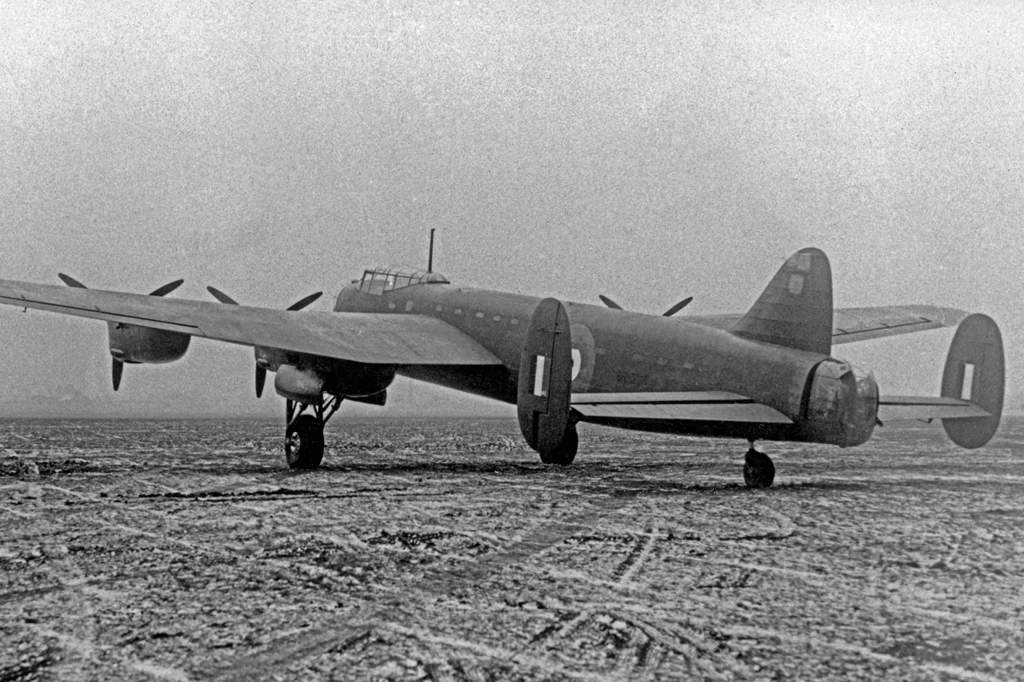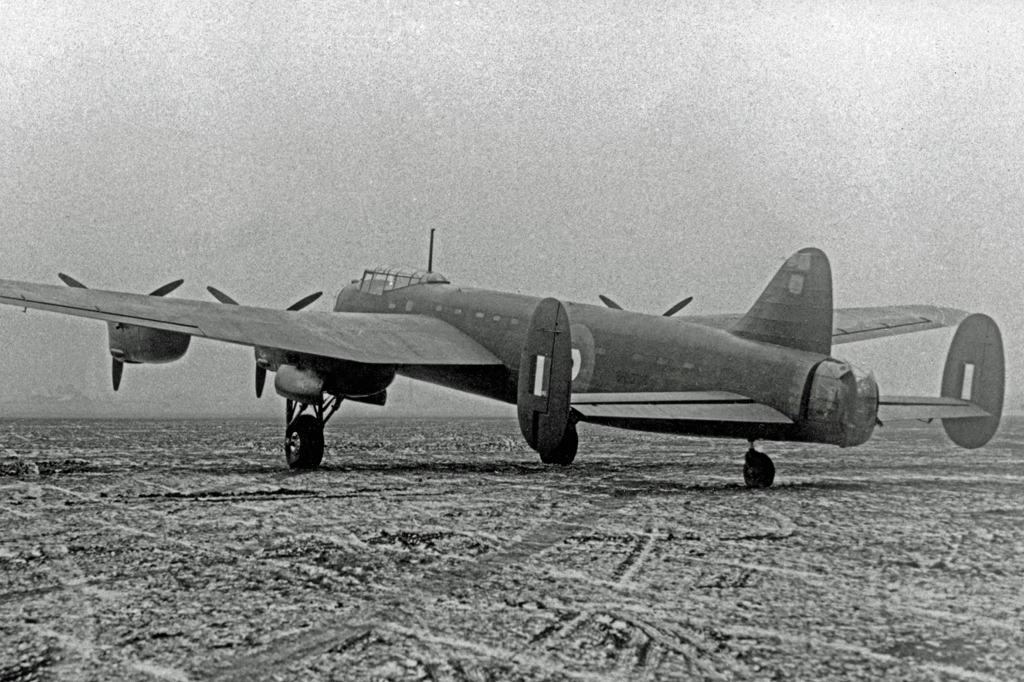 With the second prototype, DG595, the small center vertical fin was deleted and two larger fins were used at the outboard ends of a longer horizontal tailplane. DG595 was also equipped with power gun turrets at the nose, dorsal and ventral positions, and at the tail.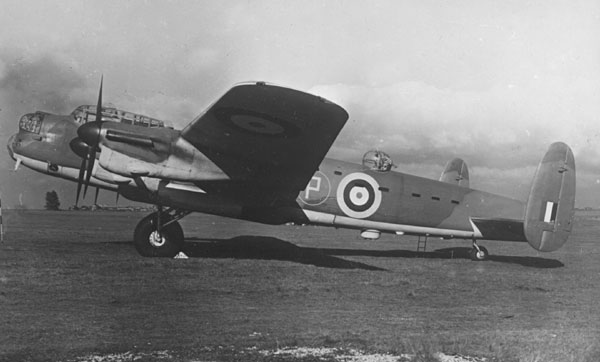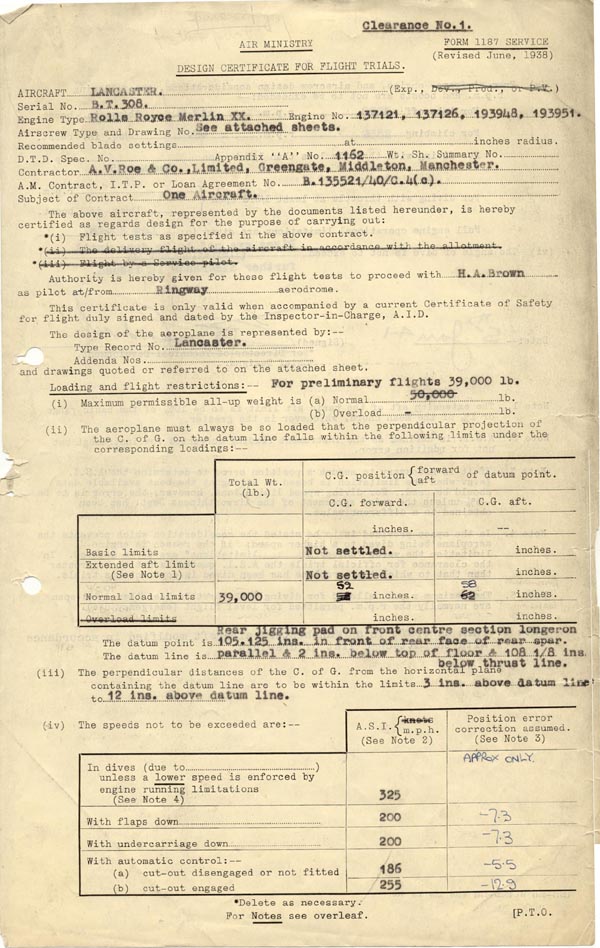 The first production model, Lancaster Mk.I, was operated by a crew of seven: pilot, flight engineer, navigator/bombardier, radio operator and three gunners. It was a large, all-metal, mid-wing monoplane with retractable landing gear. It was 69 feet, 4 inches (21.133 meters) long with a wingspan of 102 feet, 0 inches (31.090) meters and had an overall height of 20 feet, 6 inches (6.248 meters). The Mk.I had an empty weight of 36,457 pounds (16,537 kilograms) and its maximum takeoff weight was 68,000 pounds (30,909 kilograms).
BT308 and early production Lancasters were equipped with four liquid-cooled, supercharged, 1,648.96-cubic-inch-displacement (27.01 liter), Roll-Royce Merlin XX single overhead camshaft (SOHC) 60° V-12 engines, which were rated at 1,480 horsepower at 3,000 r.p.m. to 6,000 feet (1,829 meters). The Merlins drove three-bladed de Havilland Hydromatic quick-feathering, constant-speed airscrews (propellers), which had a diameter of 13 feet, 0 inches (3.962 meters), through a 0.420:1 gear reduction.
The Mark I had a cruise speed of 200 miles per hour (322 kilometers per hour) and a maximum speed of 282 miles per hour (462 kilometers per hour) at 63,000 pounds (28,576 kilograms). Its service ceiling was 19,000 feet (5,791 meters) and it had a range of  2,530 miles (4,072 kilometers) with a 7,000 pound (3,175 kilogram) bomb load.
The Lancaster was designed to carry a 14,000 pound (6,350 kilogram) bomb load, but modified bombers carried the 22,000 pound (9,979 kilogram) Grand Slam bomb. For defense, the standard Lancaster had eight Browning .303-caliber Mark II machine guns in three power-operated turrets.
According to the Royal Air Force, "Almost half all Lancasters delivered during the war (3,345 of 7,373) were lost on operations with the loss of over 21,000 crew members."
Only two airworthy Avro Lancasters are in existence.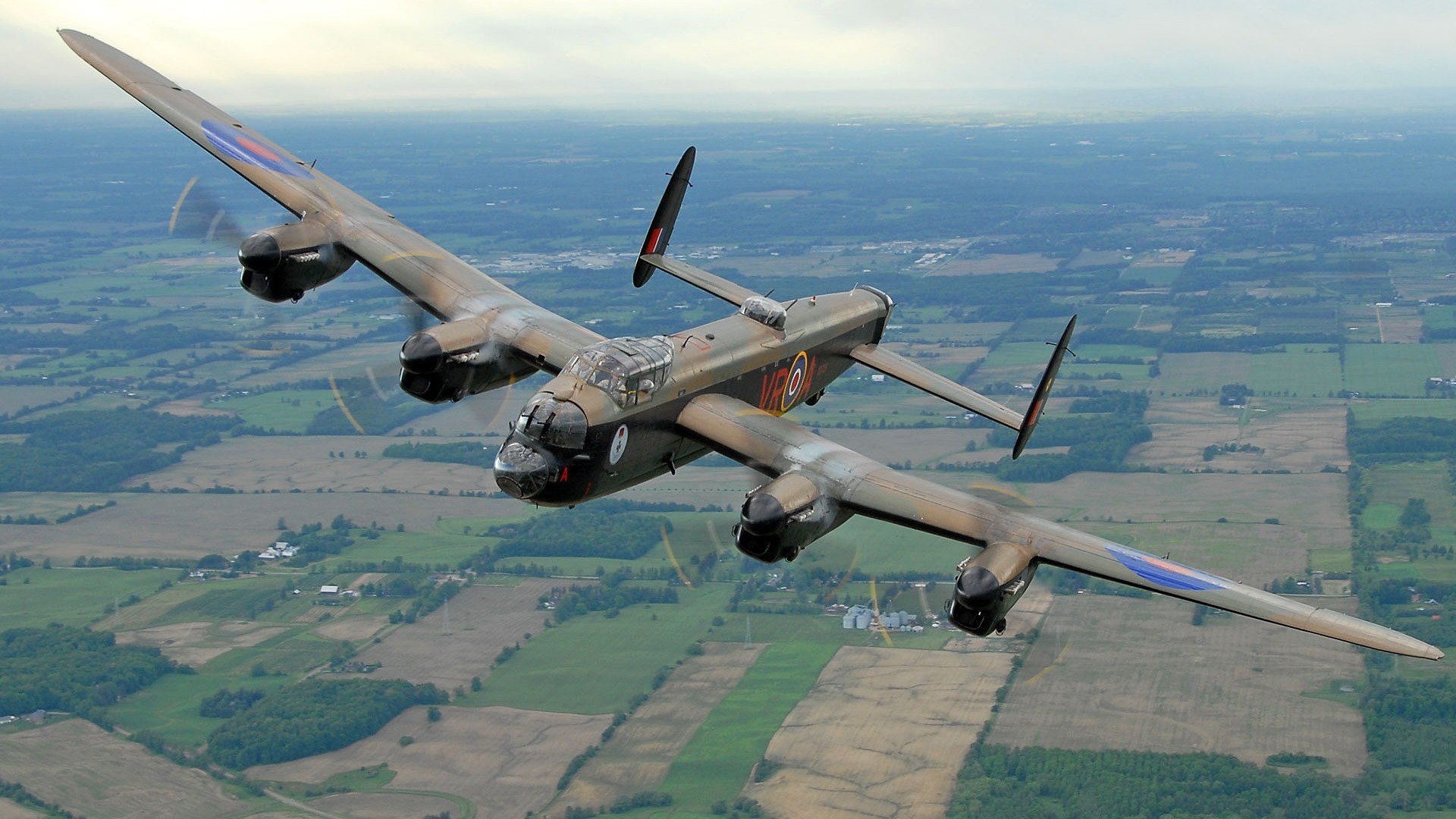 © 2018, Bryan R. Swopes
by