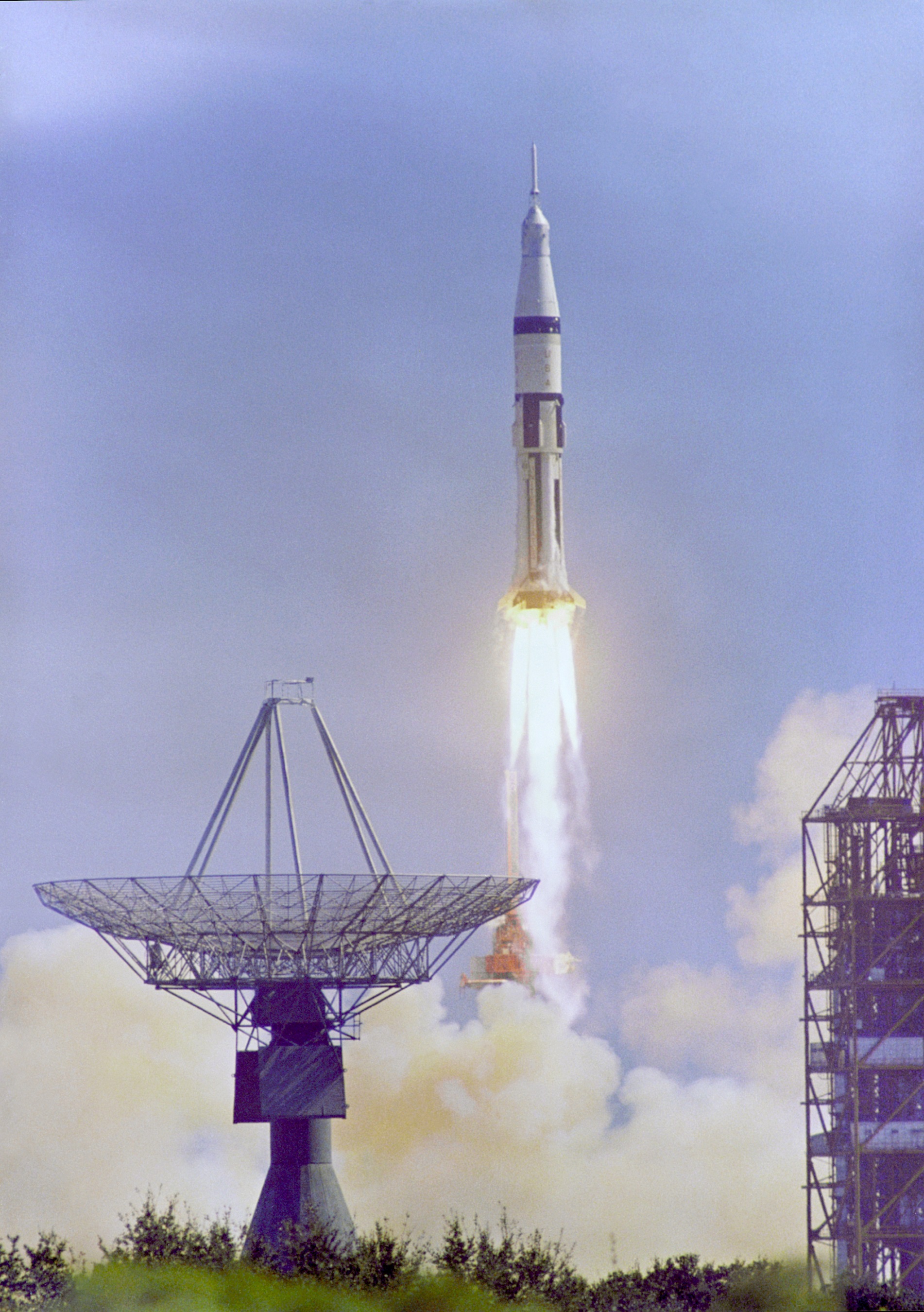 11 October 1968: at 15:02:45 UTC, Apollo 7, the first manned Apollo spacecraft, was launched aboard a Saturn IB rocket from Launch Complex 34, Cape Kennedy Air Force Station, Cape Kennedy, Florida.
The flight crew were Captain Walter M. ("Wally") Schirra, United States Navy, the mission commander, on his third space flight; Major Donn F. Eisele, U.S. Air Force, the Command Module Pilot, on his first space flight; and Major R. Walter Cunningham, U.S. Marine Corps, Lunar Module Pilot, also on his first space flight.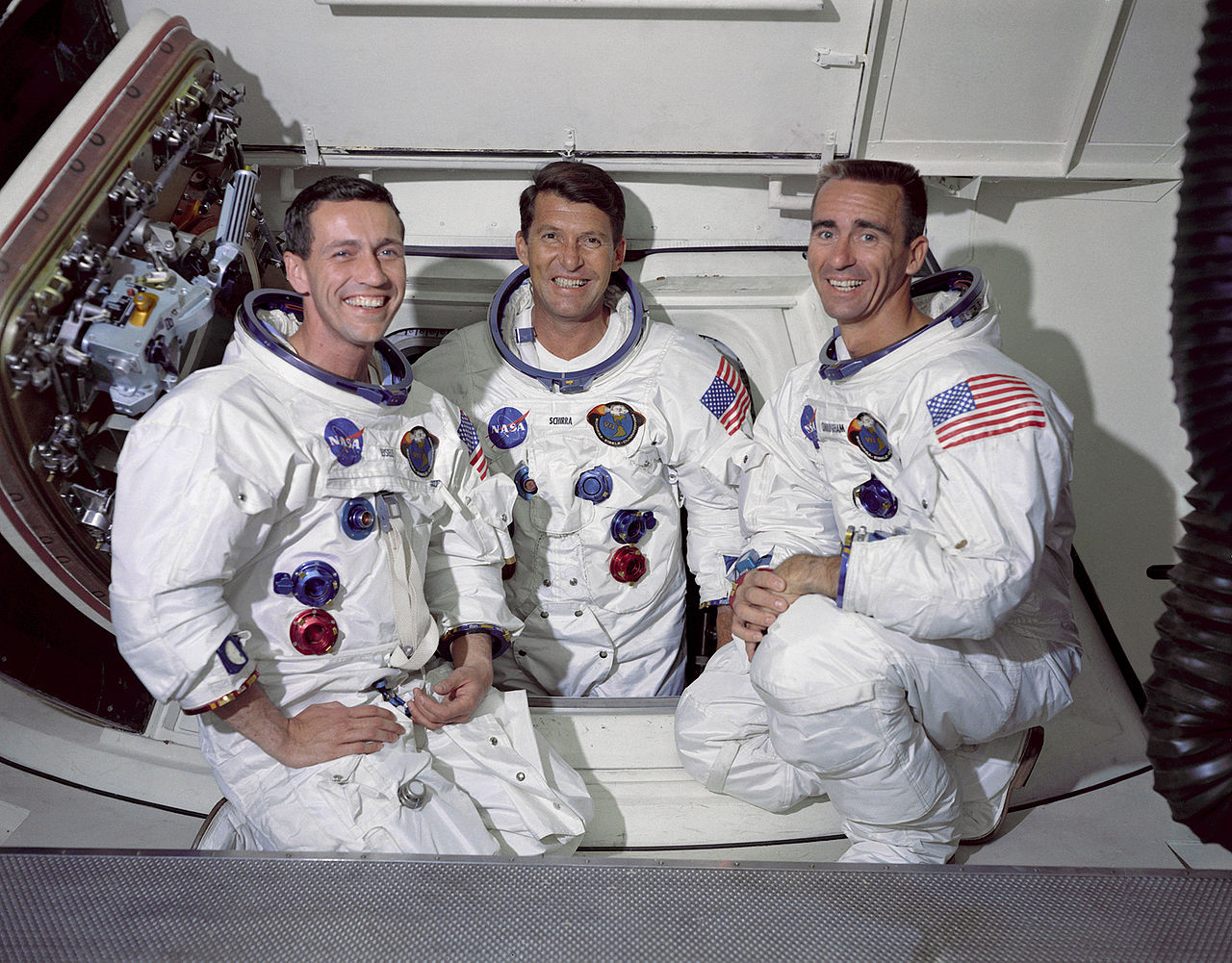 The mission was designed to test the Apollo spacecraft and its systems. A primary goal was the test of the Service Propulsion System (SPS), which included a restartable Aerojet AJ10-137 rocket engine which would place an Apollo Command and Service Module into and out of lunar orbit on upcoming missions.
The SPS engine was built by Aerojet General Corporation, Azusa, California. It burned a hypergolic fuel combination of Aerozine 50 (a variant of hydrazine) and nitrogen tetraoxide, producing 20,500 pounds of thrust. It was designed for a 750 second duration, or 50 restarts during a flight. This engine was fired eight times and operated perfectly.
The duration of the flight of Apollo 7 was 10 days, 20 hours, 9 minutes, 3 seconds, during which it orbited the Earth 163 times. The spacecraft splashed down 22 October 1968, approximately 230 miles (370 kilometers) south south west of Bermuda in the Atlantic Ocean, 8 miles (13 kilometers) from the recovery ship, the aircraft carrier USS Essex (CVS-9).
The Apollo command module was a conical space capsule designed and built by North American Aviation to carry a crew of three on space missions of two weeks or longer. Apollo 7 (CSM-101) was the first Block II capsule, which had been extensively redesigned following the Apollo 1 fire which had resulted in the deaths of three astronauts. The Block II capsule was 10 feet, 7 inches (3.226 meters) tall and 12 feet, 10 inches (3.912 meters) in diameter. It weighed 12,250 pounds (5,557 kilograms). There was 218 cubic feet (6.17 cubic meters) of livable space inside.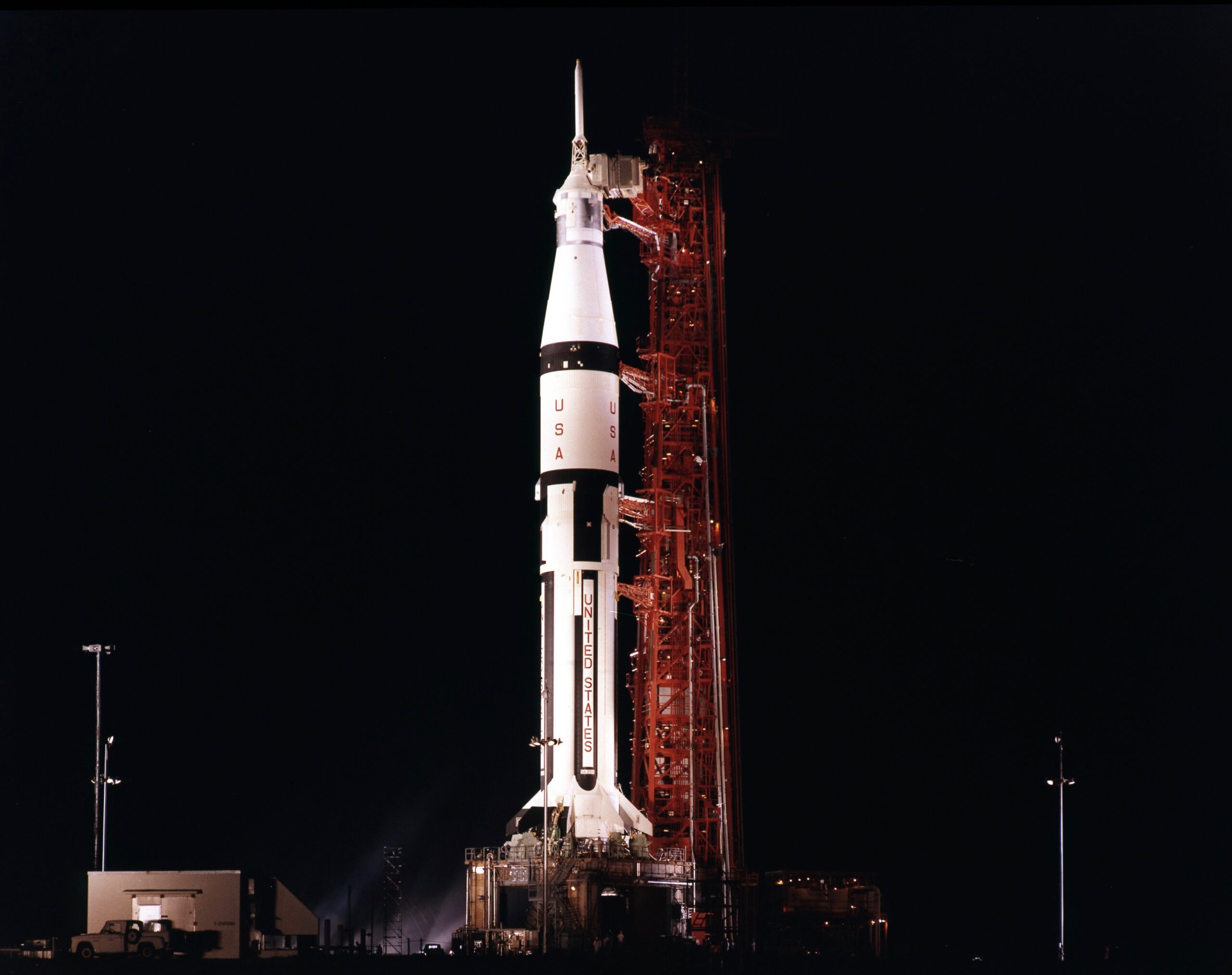 The Saturn IB consisted of an S-IB first stage and an S-IVB second stage. The S-IB was built by Chrysler. It was powered by eight Rocketdyne H-1 engines, burning RP-1 and liquid oxygen. Eight Redstone rocket fuel tanks containing the RP-1 fuel surrounded a Jupiter rocket tank containing the liquid oxygen. Total thrust of the S-IB stage was 1,600,000 pounds and it carried sufficient propellant for 150 seconds of burn. This would lift the vehicle to an altitude of 37 nautical miles (69 kilometers).
The Douglas-built S-IVB stage was powered by one Rocketdyne J-2 engine, fueled by liquid hydrogen and liquid oxygen. The single engine produced 200,000 pounds of thrust and had enough fuel for 480 seconds of burn.
The Saturn IB rocket stood 141 feet, 6 inches (43.13 meters) without payload. It was capable of launching a 46,000 pound (20,865 kilogram) payload to Earth orbit.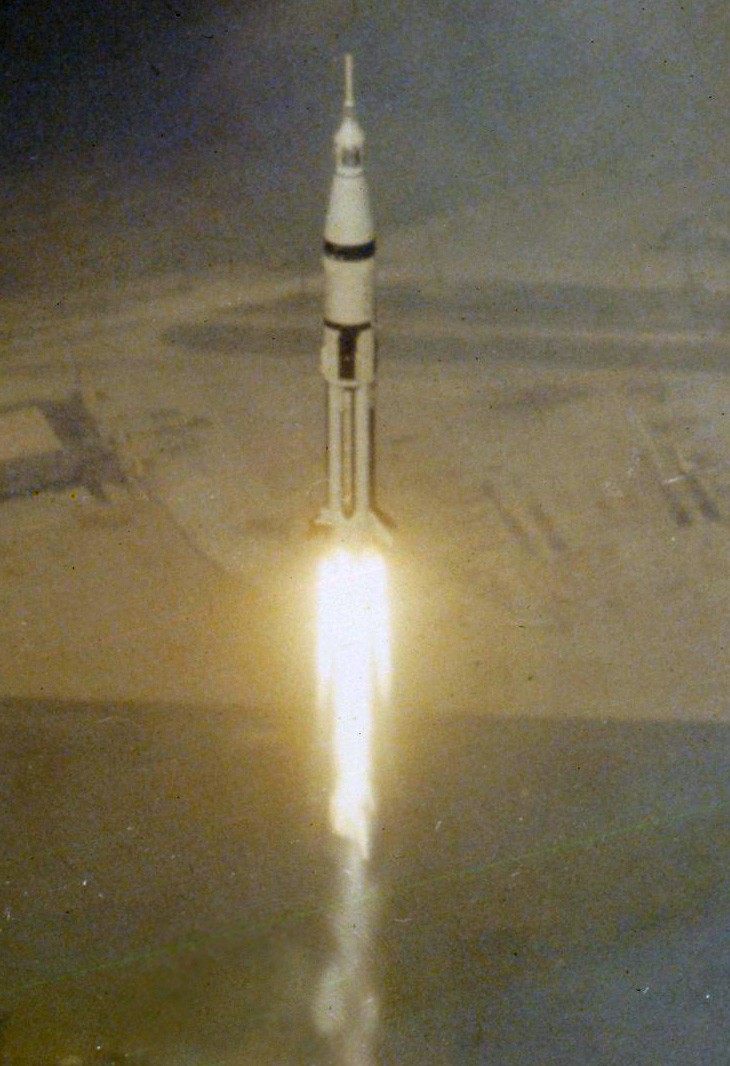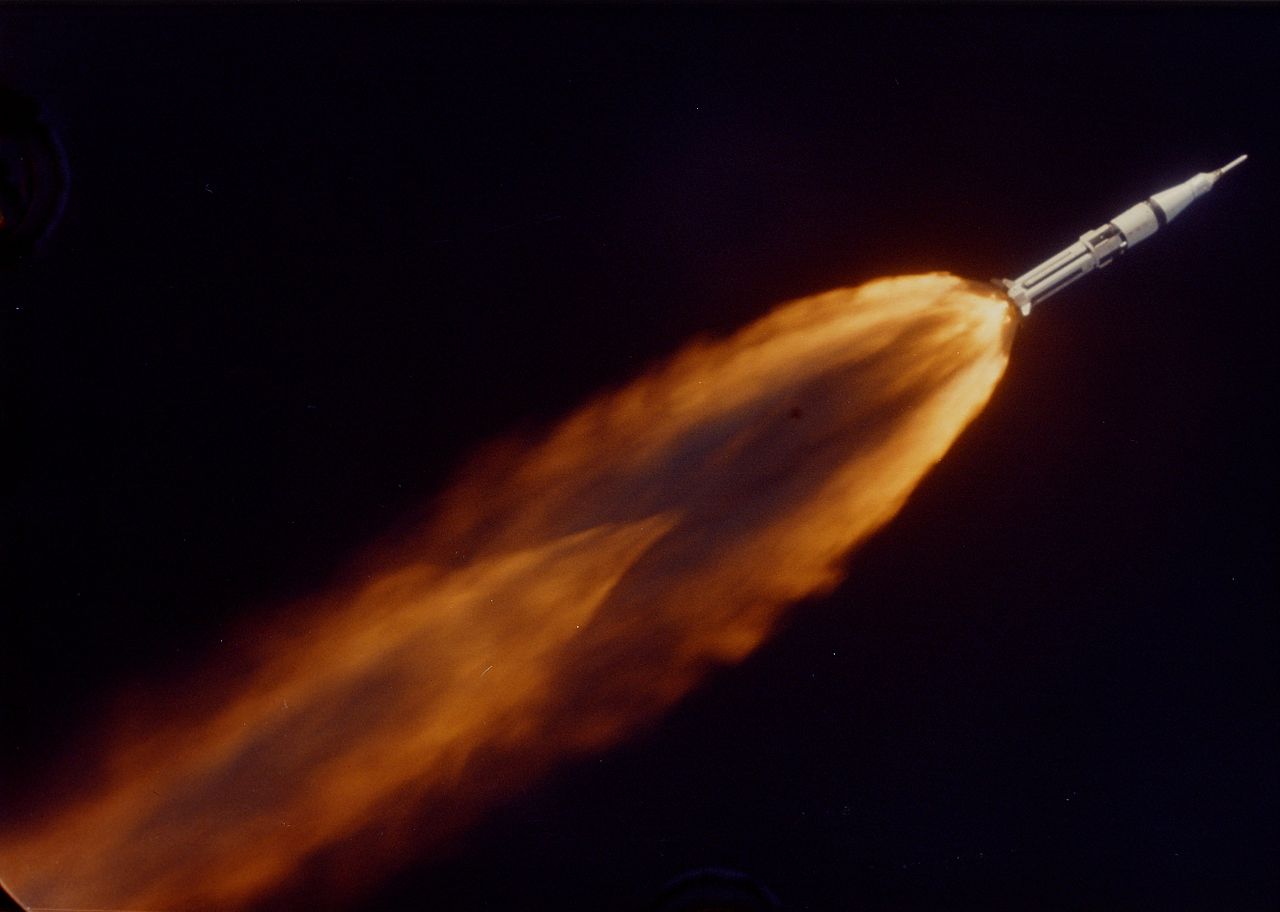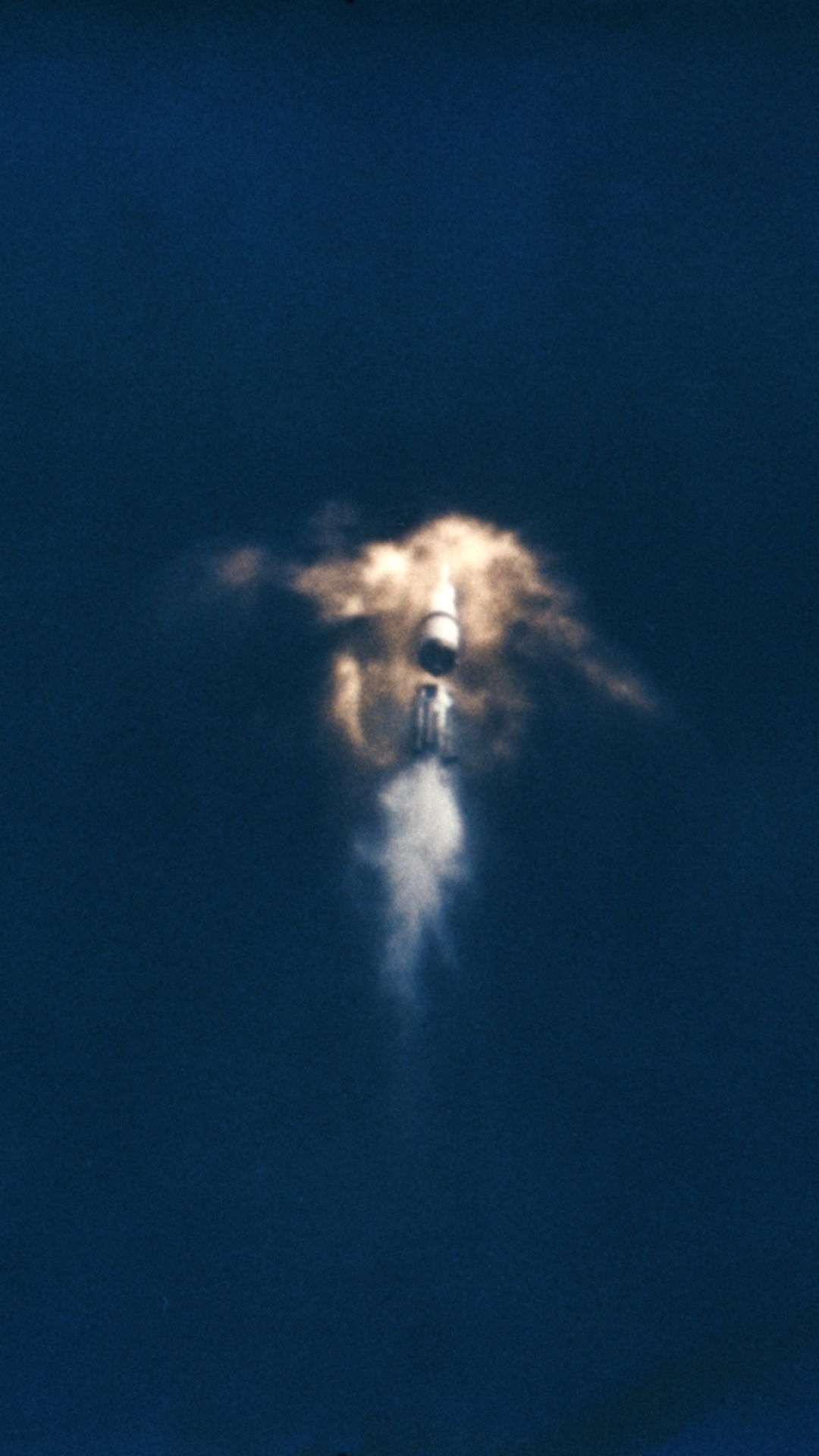 © 2019, Bryan R. Swopes