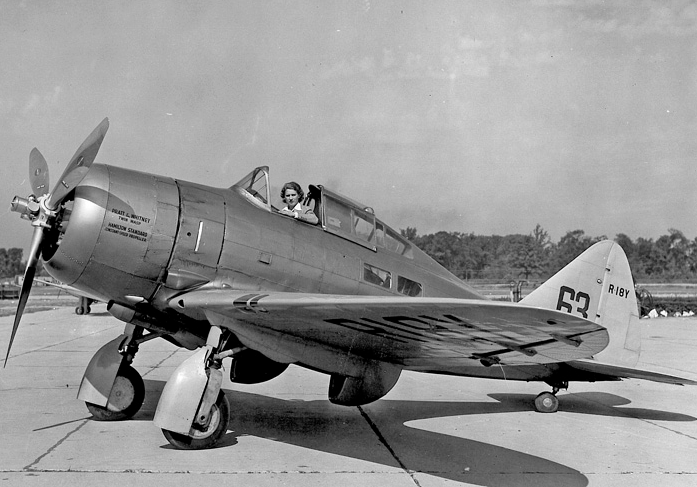 21 September 1937: Jackie Cochran flew a Seversky Aircraft Corporation SEV-S1, civil registration NR18Y, over a 3 kilometer course at Detroit Wayne County Airport, Romulus, Michigan, averaging 470.40 kilometers per hour (292.29 miles per hour). This was a new Fédération Aéronautique Internationale (FAI) speed record.¹
The Seversky SEV-S1 Executive was an improved version of the P-35 fighter, which was the first U.S. Army Air Corps single engine airplane to feature all-metal construction, an enclosed cockpit and retractable landing gear. It was designed by Major Alexander P. de Seversky. The airplane had been built as the SEV-2XP, a two-place monoplane with fixed landing gear, powered by an air-cooled, supercharged 1,666.860-cubic-inch-displacement (27.315 liter) Wright Aeronautical Division GR1670 two-row, 14-cylinder radial engine. The GR1670A1 had a compression ratio of 6.75:1 and was rated at 775 horsepower at 2,400 r.p.m., and 830 horsepower at 2,400 r.p.m. for takeoff. The GR1670B2C had a compression ratio of 7.0:1 and was rated at 750 horsepower at 2,500 r.p.m., and 850 horsepower at 2,600 r.p.m., for takeoff. These were developmental engines. Both variants had a propeller gear reduction ratio of 16:11. The SEV-2XP was to be a second entry, along with the SEV-1XP, to enter a fly-off at Wright Field. When it was damaged, though, it was rebuilt as a single place airplane with retractable landing gear and a 1,000-horsepower Wright Cyclone GR-1820G4 nine-cylinder engine, and designated SEV-1XP.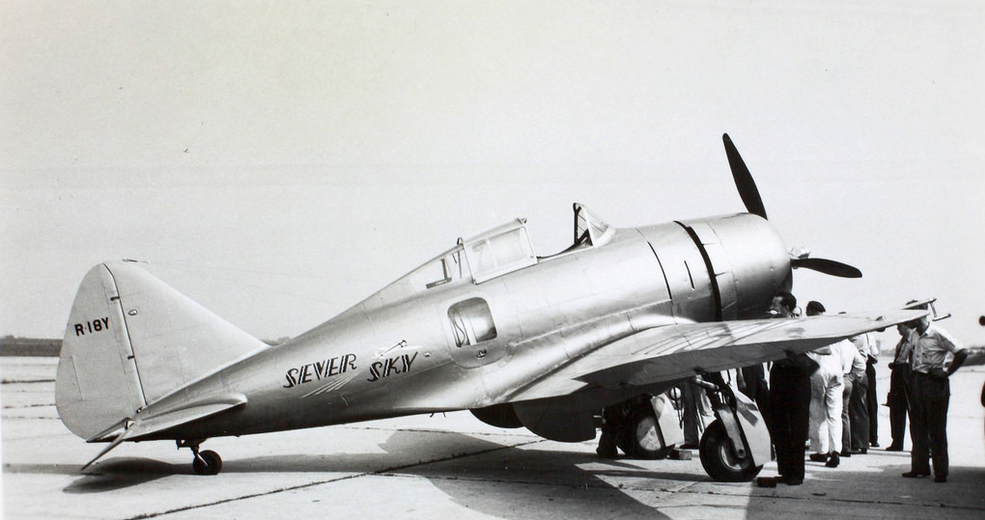 After the Air Corps demonstrations, which resulted in an order for 100 P-35s, NX18Y was again repowered, this time with an air-cooled, supercharged, 1,829.39-cubic-inch-displacement (29.978 liter) Pratt & Whitney Twin Wasp S1B3-G (R-1830-11) two-row 14-cylinder radial engine with a compression ratio of 6.7:1. The R-1830-11 was rated at 850 horsepower at 2,450 r.p.m. at 5,000 feet (1,524 meters), and 1,000 horsepower at 2,600 r.p.m. for take off, burning 87-octane gasoline. The engine turned a three-bladed Hamilton-Standard controllable-pitch propeller through a 3:2 gear reduction. The R-1830-11 was 4 feet, 8.66 inches (1.439 meters) long with a diameter of 4 feet, 0.00 inches (1.219 meters), and weighed 1,320 pounds (599 kilograms).
With the R-1830, NR18Y was again redesignated SEV-S1. It was flown by Seversky's chief test pilot, Frank Sinclair, at the 1937 National Air Races and the Bendix Trophy Race.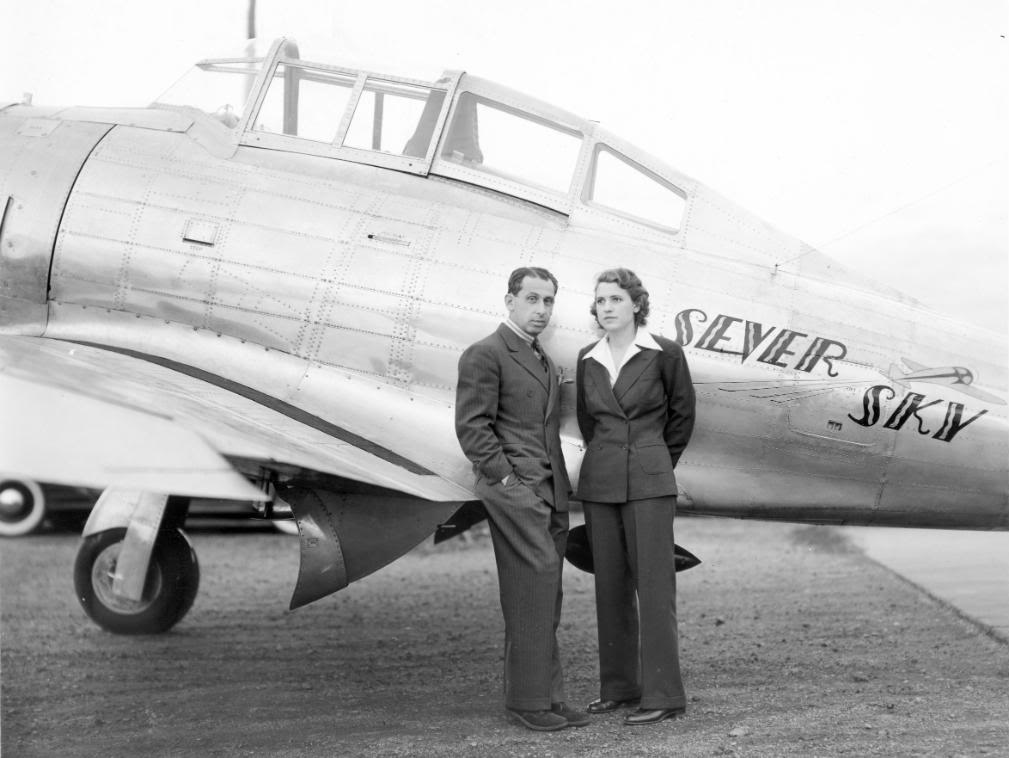 ¹ FAI Record File Number 12026
© 2017, Bryan R. Swopes
by