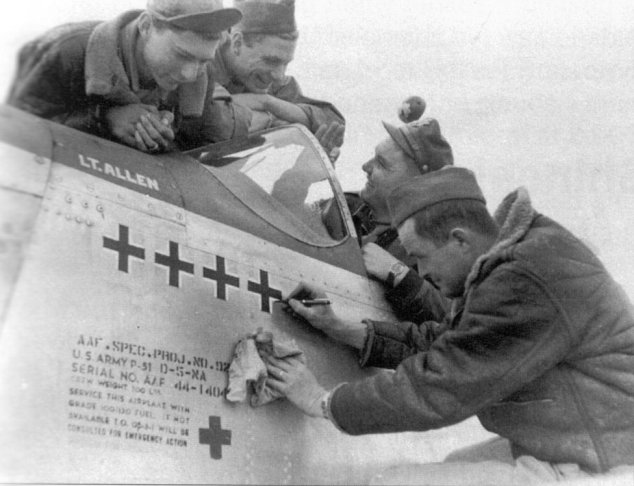 5 September 1944: Lieutenant William H. Allen, U.S. Army Air Corps, was a fighter pilot assigned to the 343rd Fighter Squadron, 55th Fighter Group, based at RAF Wormingford, Essex, England. After escorting a bombing mission to Stuttgart, Lt. Allen, flying his North American Aviation P-51D-5-NA Mustang, 44-14049, Pretty Patty II, (identification markings CY J) and his flight, which included Lieutenant William H. Lewis, attacked an airfield north of Göppingen, Germany.
Lieutenant Allen became an Ace in one day when he shot down five Heinkel He 111 twin-engine bombers as they took off at two-minute intervals.
The flight of Mustangs shot down a total of 16 enemy aircraft.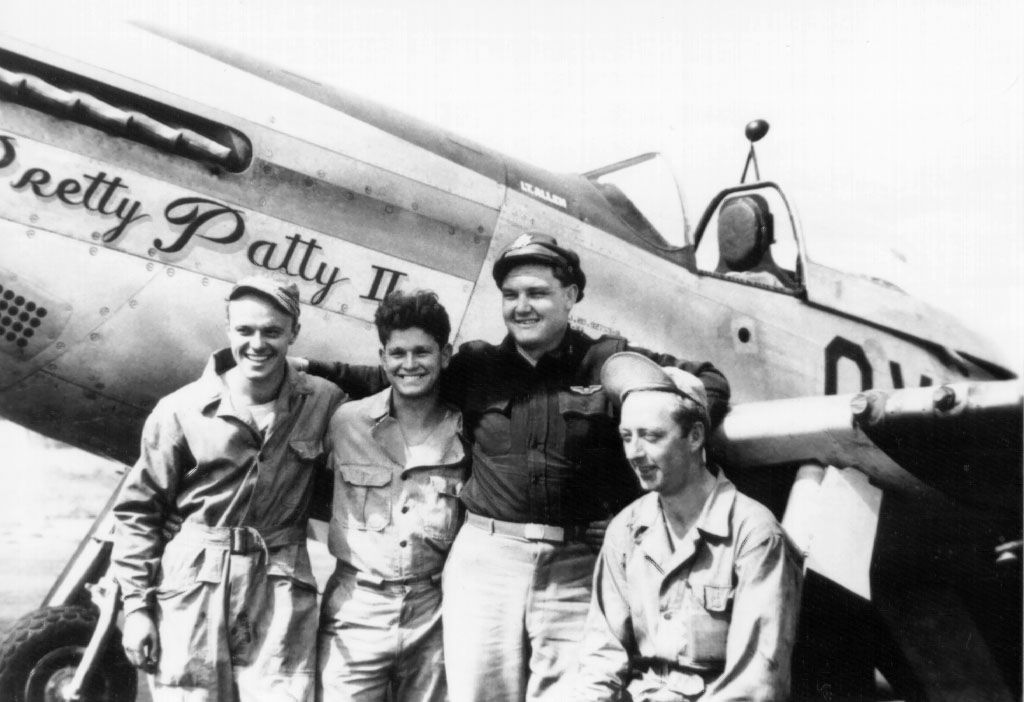 © 2015, Bryan R. Swopes