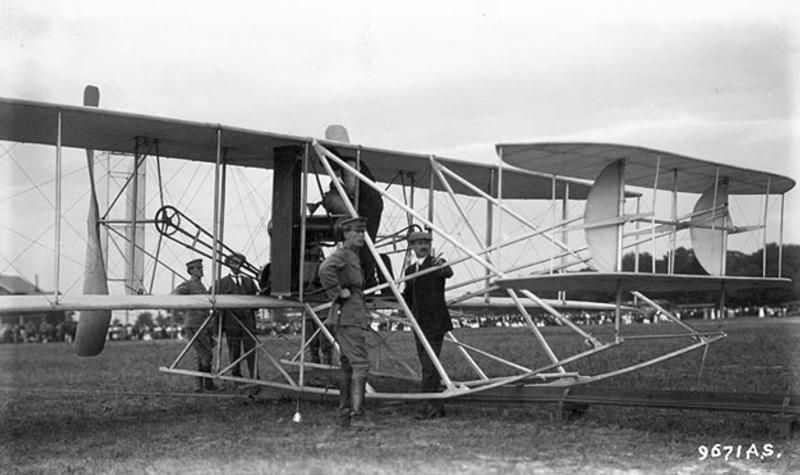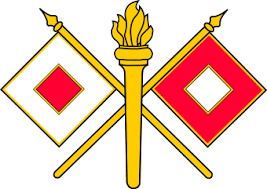 2 August 1909: The United States Army Signal Corps purchased a Wright Flyer for $30,000. It became the first aircraft in the United States' military inventory and was designated Signal Corps Airplane No. 1. The airplane was used to train Signal Corps pilots at Fort San Antonio, Texas. It was crashed and rebuilt several times. After just two years' service, the airplane was retired. The Army donated Airplane No. 1 to the Smithsonian Institution.
During test flights that were conducted prior to acceptance by the Army, Orville Wright with Lieutenant Benjamin D. Fulois as a passenger (he was chosen because of his size and his ability to read maps) the Flyer achieved a two-way average 42.583 miles per hour (68.531 kilometers per hour), over a 5 mile (8.05 kilometers) course. The Signal Corps specification allowed a bonus of $2,500 per full mile per hour above 40 miles per hour. This increased the purchase price of the airplane from $25,000 to $30,000. The Army also required the airplane to be able to remain airborne for a minimum of one hour. Wright demonstrated its endurance at 1 hour, 12 minutes, 40 seconds.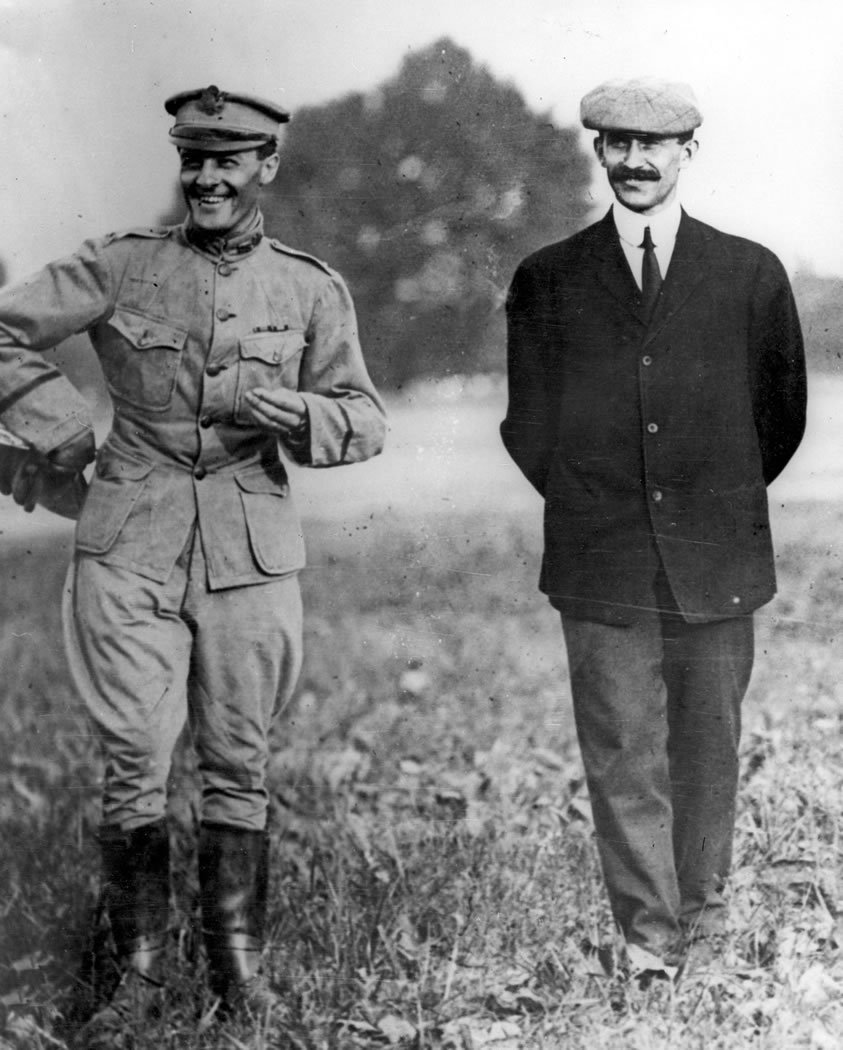 The 1909 Military Flyer is a one-of-a-kind variant of the Wright Brothers' Model A which was produced from 1907 to 1909. The airplane has shorter wings than the standard Model A, and slightly longer propeller blades which are turned at a different r.p.m. These changes were made to increase the Flyer's speed through the air. The engine had been salvaged from the 1908 Model A which crashed at Fort Myer in 1908, severely injuring Orville Wright and killing Lieutenant Thomas E. Selfridge.
The Military Flyer is a two-place, single-engine biplane built of a wooden framework braced with wires. The wings, rudders and elevators are covered with muslin. The elevators are placed forward in canard configuration with rudders aft. Roll control was by the Wright Brothers' patented wing-warping system.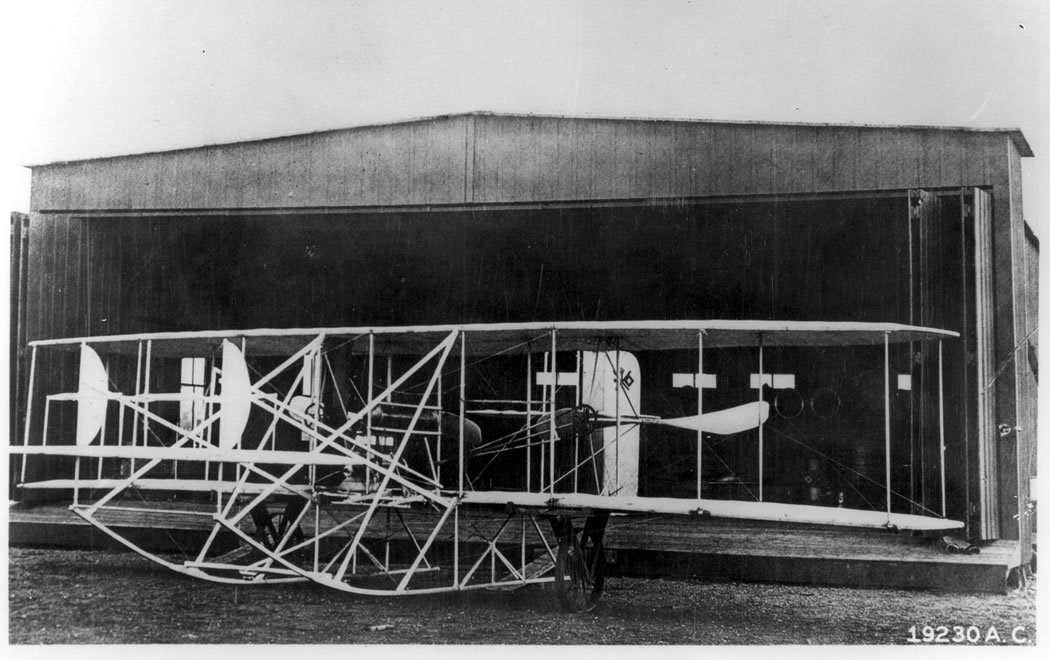 As originally built (it was repaired and slightly modified during its two years in service) the airplane was 28 feet, 11 inches (8.814 meters) long with a wingspan of 36 feet, 6 inches (11.125 meters) and height of 8 feet, 1 inch (2.464 meters). The wings have a chord of 5 feet, 10 inches (1.778 meters) and vertical separation of 5 feet (1.524 meters). The lower wing has 2 feet, 3 inches (0.686 meter) of ground clearance. The elevators have a span of 15 feet, 5 inches (4.699 meters), a chord of 3 feet (0.914 meter) and vertical spacing of 3 feet (0.914 meter). The parallel rudders are 4 feet, 8½ inches (1.435 meters) tall with a chord of 1 foot, 8 inches (0.508 meter). Their lateral separation is also 1 foot, 8 inches (0.508 meter). The rudder pivot point is 15 feet, 11 inches (4.851 meters) aft of the wings' leading edge. The airplane had an empty weight of 740 pounds (335.7 kilograms).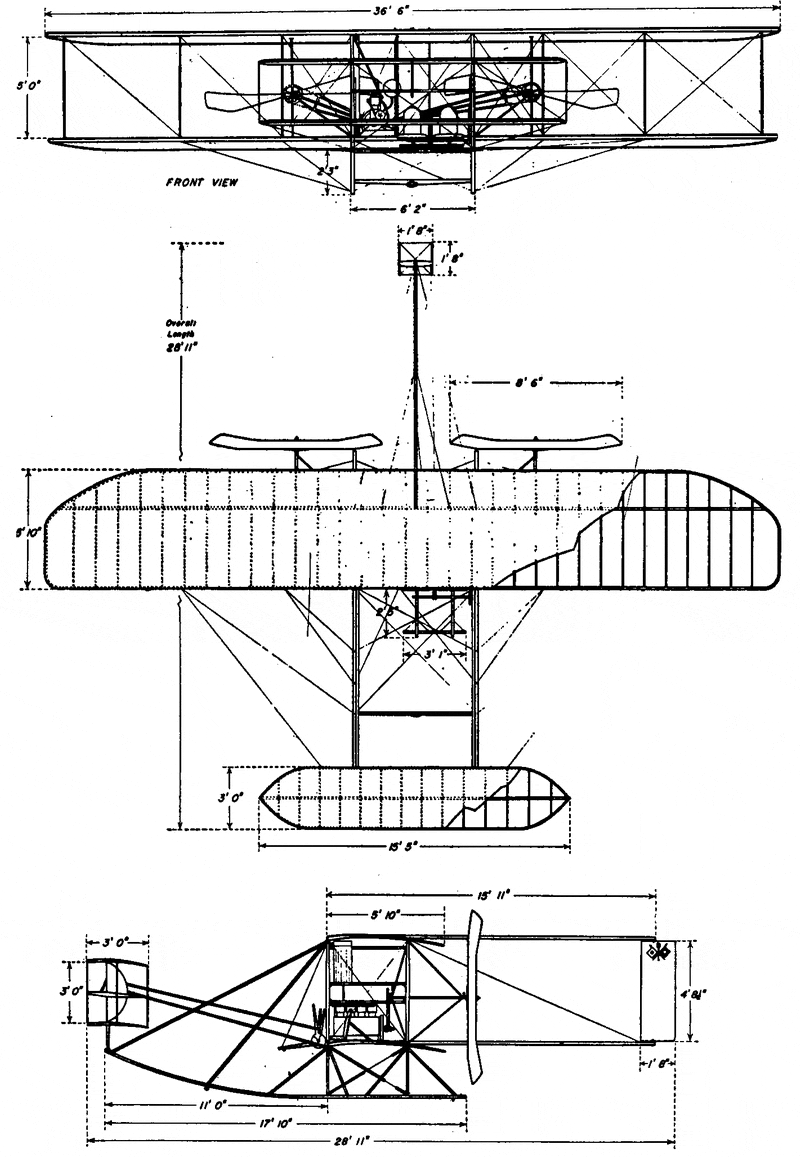 The Military Flyer was powered by a single water-cooled, fuel-injected, 240.528 cubic-inch-displacement (3.942 liter) Wright vertical overhead-valve inline four-cylinder gasoline engine with 2 valves per cylinder and a compression ratio of 4.165:1. It produced 32 horsepower at 1,310 r.p.m. During three years of production (1908–1911) Wright "4-40" engines were built that operated from 1,325 to 1,500 r.p.m. Power output ranged from 28 to 40 horsepower. These engines weighed from 160 to 180 pounds (72.6–81.6 kilograms).
Two 8 foot, 6 inch (2.591 meter) diameter two-bladed counter-rotating propellers,are mounted behind the wings in pusher configuration. Driven by a chain drive, they turned 425 r.p.m.
The Military Flyer could fly 42 miles per hour (67.6 kilometers per hour) and had endurance of one hour.
Early army officers who trained with Signal Corps Airplane No. 1 included Lieutenants Benjamin D. Fulois, Frank P. Lahm and Frederic E. Humphreys.
The unrestored Wright 1909 Military Flyer is in the collection of the Smithsonian Institution, displayed at the National Mall. A reproduction of the airplane is at the National Museum of the United States Air Force.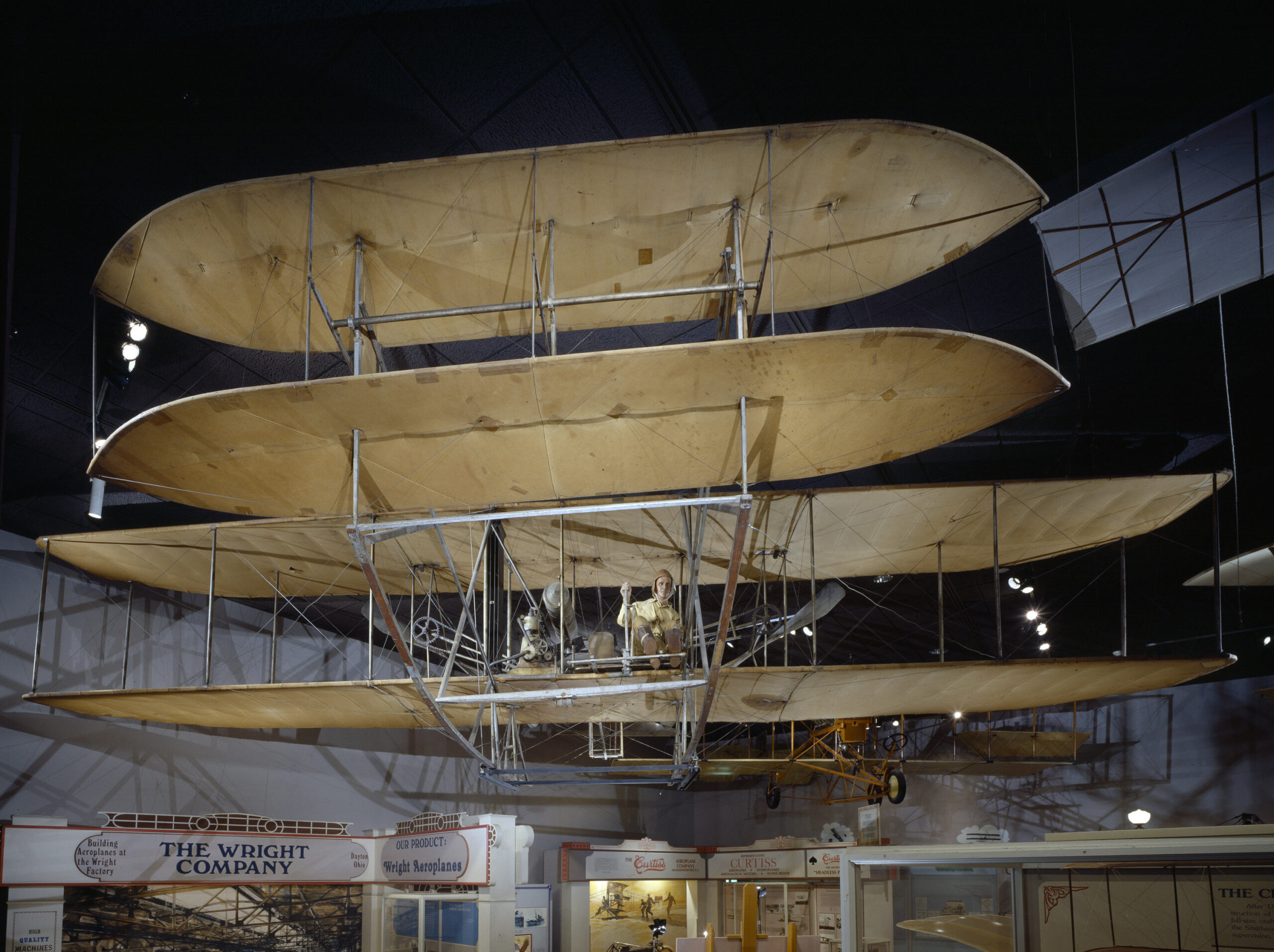 © 2018, Bryan R. Swopes