21 May 1949: Captain Hubert Dale Gaddis, Field Artillery, United States Army, flew a prototype Sikorsky S-52-1 helicopter, serial number 52003, registration NX92824, to a Fédération Aéronautique Internationale (FAI) World Record for Altitude Without Payload of 6,468 meters (21,220 feet) over Bridgeport, Connecticut. ¹ The flight was observed by National Aeronautic Association representatives Walter Goddard and Charles Logsdon.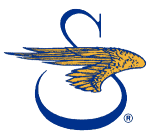 The Sikorsky S-52-1 was a completely new design based on the company's experience with the earlier R-4 and R-5/S-51 models. It was a two-place light helicopter of all metal monocoque construction, using primarily aluminum and magnesium. With Sikorsky test pilot Harold Eugene ("Tommy") Thompson at the controls, the prototype made its first flight 4 May 1948.
The three-bladed fully-articulated articulated main and two-bladed tail rotor were also of all metal construction. The main rotor had a diameter of 33 feet (10.058 meters) and rotated counter-clockwise as seen from above. (The advancing blade is on the right side of the helicopter.) It had an extruded aluminum spar, covered with sheet duralumin, riveted and glued in place. The blade used a NACA 0012 airfoil with -6° twist. The two-bladed semi-rigid tail rotor was mounted on the left side of the tail boom in a pusher configuration. It had a diameter of 6 feet, 4 inches (1.930 meters) and rotated counter clockwise, as seen from the helicopter's left. (The advancing blade is at the top of the tail rotor arc.)

The S-52-1 was powered by an air-cooled, normally-aspirated, 425.29-cubic-inch-displacement (6.97 liter) Franklin Engine Company 6V6-245-B16F (O-425-1) vertically-opposed 6-cylinder overhead valve engine. The engine was rated at 245 horsepower at 3,275 r.p.m.
On 27 April 1949 Tommy Thompson flew the same helicopter to an FAI speed record of 208.49 kilometers per hour (129.55 miles per hour) over a 3 kilometer straight course at Cleveland, Ohio, ² and on 6 May, to 197.54 kilometers per hour (122.75 miles per hour) over a 100-kilometer course between Milford and Westbrook, Connecticut. ³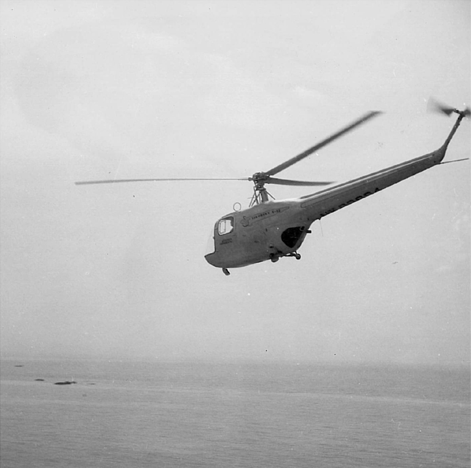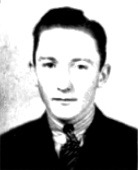 Hubert Dale Gaddis was born in Jasper County, Missouri, 9 September 1920, the first of two children of Hubert E. Gaddis, a utility company purchasing agent, and Beatrice Mae Cook Gaddis.
The family relocated to Tulsa, Oklahoma, where Hubert attended Central High School. While there, he developed an interest in radio. Gaddis graduated in 1938.
Gaddis married Martha Tucker in 1950. They would have three children, Cheryl, Sandra and Dale.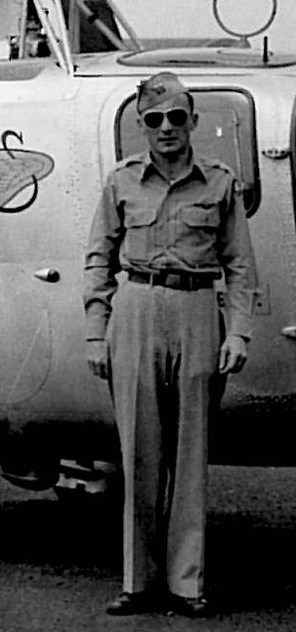 Gaddis enlisted in the United States Army in Oklahoma, 24 September 1942. He had brown hair and hazel eyes, was 5 feet, 6 inches (1.68 meters) tall and weighed 133 pounds (60.3 kilograms).
Gaddis was commissioned a second lieutenant, Army of the United States (AUS), 18 February 1944. He remained in the Army following World War II as an officer in the Field Artillery (Regular Army). In 1956, he graduated of the Army Command and General Staff College.
On September 8 1966, Gaddis was promoted to the rank of colonel (temporary). The rank became permanent 1 July 1971. He was released from military service 28 February 1974. During his career, Colonel Gaddis had been awarded the Distinguished Flying Cross, the Bronze Star Medal, and the Air Medal with 14 oak leaf clusters (15 awards).
Colonel Hubert Dale Gaddis, United States Army (Retired) died 24 February 1976 at the age of 55 years. He was buried at Woodlawn Memorial Gardens, Ozark, Alabama.
¹ FAI Record File Number 2181
² FAI Record File Number 13097
³ FAI Record File Number 13146
© 2019, Bryan R. Swopes