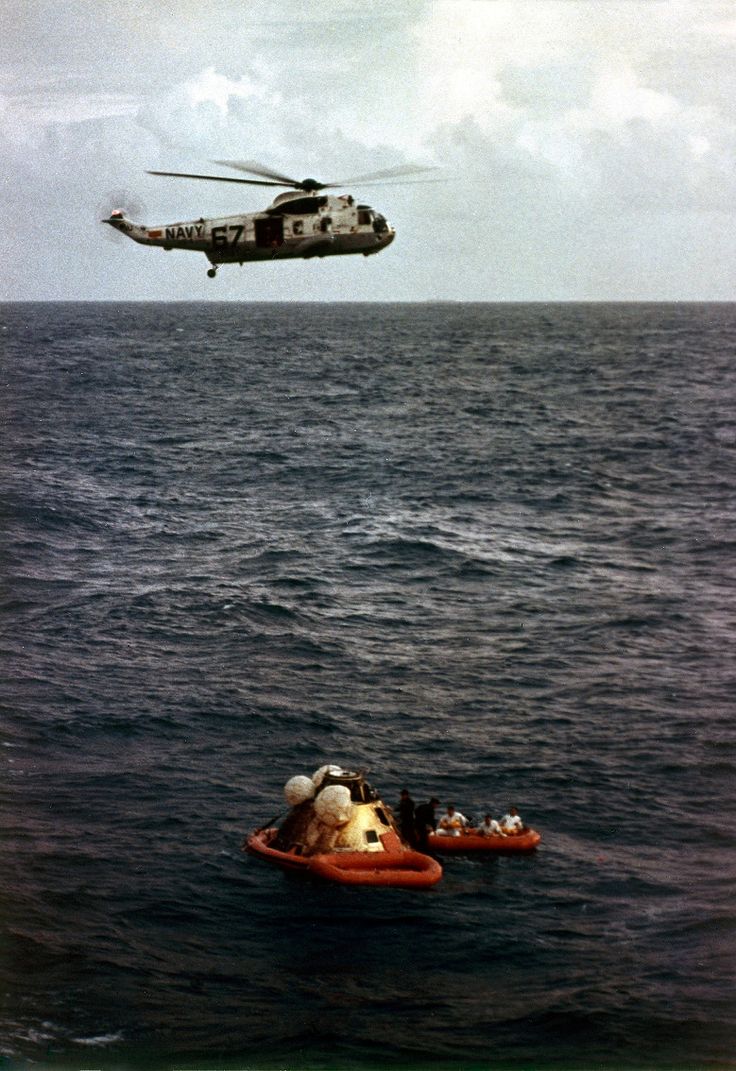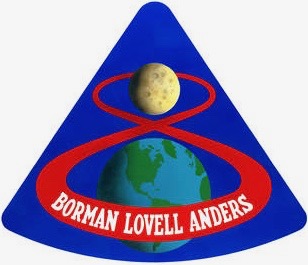 27 December 1968 15:51:42 UTC, T plus 147:00:42.0: Apollo 8 splashes down in the Pacific Ocean south of the Hawaiian Islands, within 5,000 yards (4,572 meters) of the recovery ship USS Yorktown (CVS-10). The spacecraft arrived before sunrise, landing in 10-foot (3-meter) swells. The parachutes dragged the capsule and left it floating upside down. The inflatable pontoons righted it after about six minutes.
The three astronauts, Frank F. Borman II, James A. Lovell, Jr., and William A. Anders, were hoisted aboard a Sikorsky SH-3D Sea King helicopter, Bu. No. 152711, and flown to the aircraft carrier.
Apollo 8 was the first manned space mission to leave Earth orbit and to travel to another planetary body. It proved all of the space flight techniques that would be required for the upcoming Apollo 11 landing on the Moon.
Sikorsky SH-3D Sea King 66, Bureau of Aeronautics serial number 152711, assigned to HS-4 ("Black Knights") was the primary recovery helicopter for Apollo 8, Apollo 10, Apollo 11, Apollo 12 and Apollo 13. It was lost at sea off NALF Imperial Beach, California, 4 June 1975. One crewman was killed.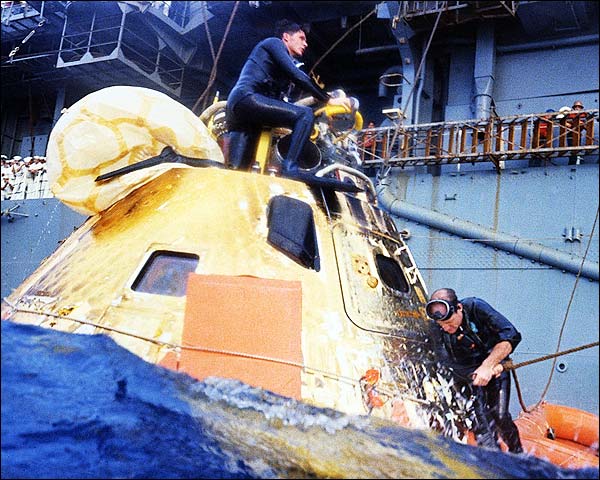 © 2018, Bryan R. Swopes