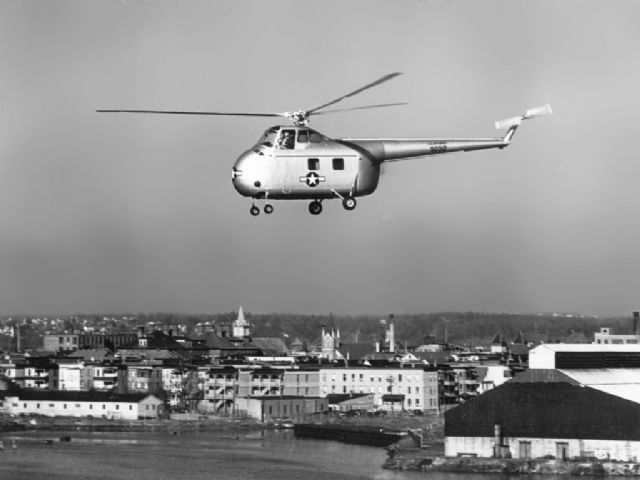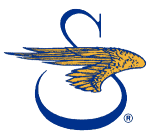 10 November 1949: At Bloomfield, Connecticut, Dimitry D. ("Jimmy") Viner, a nephew of Igor Sikorsky and chief test pilot for the Sikorsky Aircraft Corporation, made the first flight of the prototype Sikorsky S-55 helicopter, serial number 55-001, which the U.S. Air Force had designated YH-19 and assigned serial number 49-2012.
Five YH-19 service test aircraft were built. Two were sent to Korea for evaluation in combat. As a result, the United States Air Force placed an initial order for 50 H-19A Chickasaw helicopters. (It is customary for U.S. Air Force and U.S. Army helicopters to be named after Native American individuals or tribes, though there are exceptions.) This was quickly followed by orders for 264 H-19B helicopters.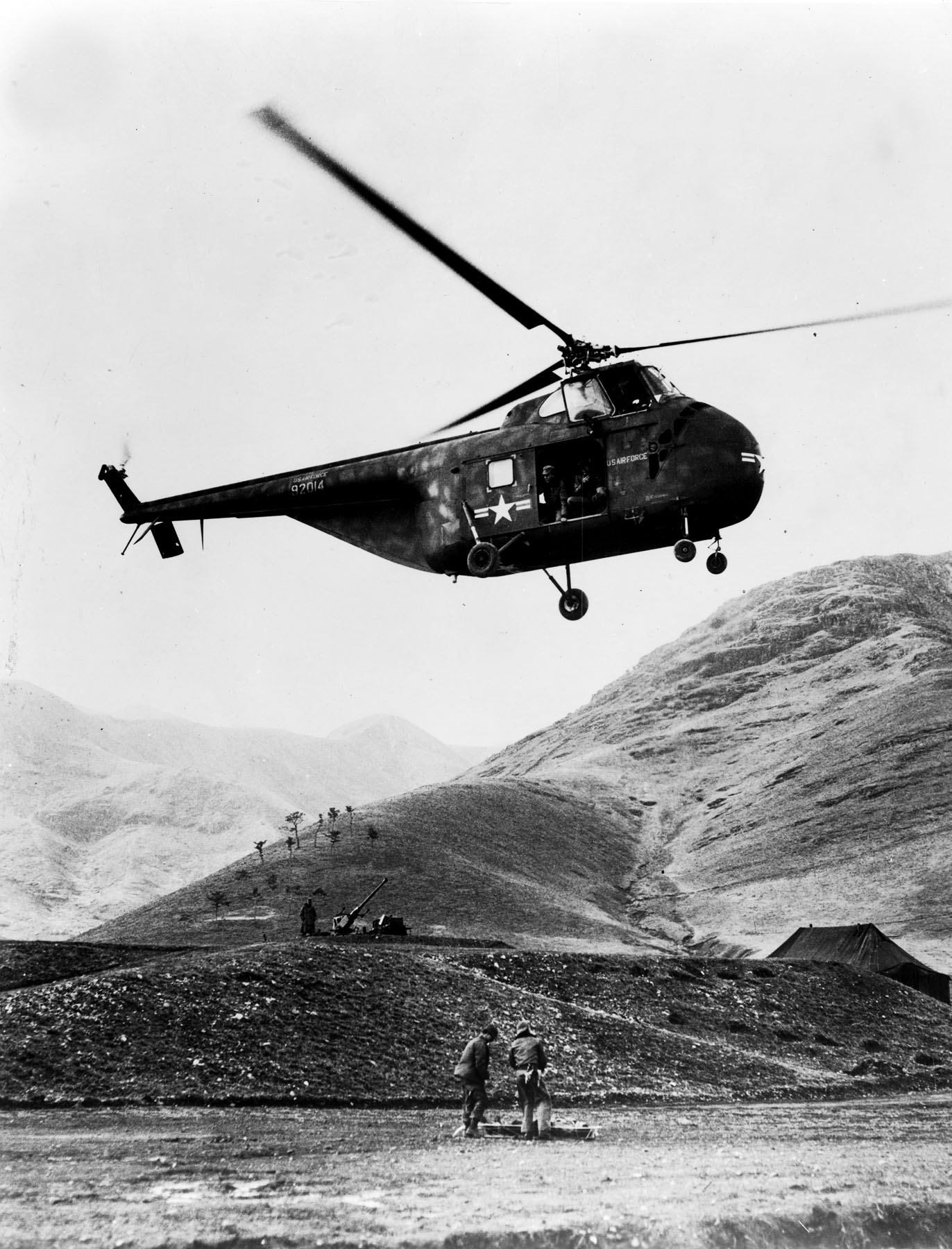 The United States Navy ordered 118 S-55s which were designated HO4S-1 and HO4S-3. The U.S. Coast Guard bought 30 HO4S-1G and HO4S-3Gs configured for rescue operations. The U.S. Marine Corps purchased 244 HRS-1, HRS-2 and HRS-3 helicopters. The U.S. Army ordered 353 H-19C and H-19D Chickasaw utility transports. The remaining 216 Sikorsky-built helicopters were S-55, S-55C and S-55D commercial models.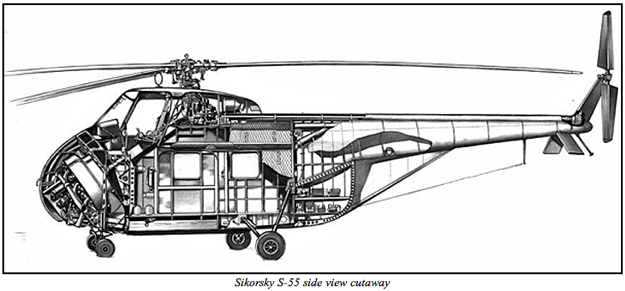 The S-55 was flown by two pilots in a cockpit placed above the passenger/cargo compartment. The most significant design feature was moving the engine from directly under the main rotor mast to a position at the front of the helicopter. Installed at an angle, the engine turned a drive shaft to the main transmission. The engine placement provided space for a large passenger/cargo compartment. The aircraft was constructed primarily of aluminum and magnesium, with all-metal main and tail rotor blades.
The main rotor consisted of three fully-articulated blades built of hollow aluminum spars, with aluminum ribs. Spaces within the blade were filled with an aluminum honeycomb. The blades were covered with aluminum sheet. The hollow spars were filled with nitrogen pressurized to 10 p.s.i.  An indicator at the blade root would change color if nitrogen was released, giving pilots and mechanics an indication that the spar had developed a crack or was otherwise compromised. The main rotor turned counter-clockwise as seen from above. (The advancing blade is on the helicopter's right.) Flapping hinges were offset from the main rotor axis, giving greater control response and effectiveness. The tail rotor was mounted on the helicopter's left side in a pusher configuration. It turned clockwise as seen from the helicopter's left.
The helicopter's fuselage was 42 feet, 2 inches (12.852 meters). The main rotor had a diameter of 53 feet, 0 inches (16.154 meters) and tail rotor diameter was 8 feet, 8 inches (2.642 meters), giving the helicopter an overall length with all blades turning of 62 feet, 2 inches (18.948 meters). It was 13 feet, 4 inches (4.064 meters) high. The landing gear tread was 11 feet (3.353 meters). The S-55 had an empty weight of 4,785 pounds (2,173 kilograms) and maximum takeoff weight of 7,200 pounds (3,271 kilograms). Fuel capacity was 185 gallons (698 liters).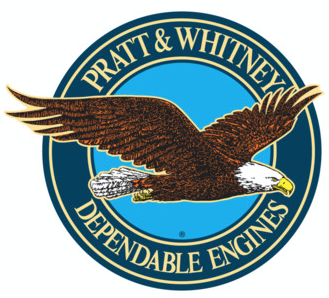 The YH-19 was powered by an air-cooled, supercharged 1,343.804-cubic-inch-displacement (22.021 liter) Pratt & Whitney R-1340-57 (Wasp S1H2) 9-cylinder radial engine mounted at a 35° angle in the fuselage forward of the crew compartment. This was a direct-drive engine which had a Normal Power rating of 550 horsepower at 2,200 r.p.m. to 8,000 feet (2,438 meters), and 600 horsepower at 2,250 r.p.m. for Take Off.
Later production S-55 commercial and H-19/HO4S and HRS military helicopters used an air-cooled, supercharged 1,301.868-cubic-inch (21.334 liter) Wright Aeronautical Division 871C7BA1 Cyclone 7 (R-1300-3) 7-cylinder radial engine with a compression ratio of 6.2:1. The R-1300-3 was also a direct-drive engine, but was rated at 700 horsepower at 2,400 r.p.m., Normal Power, and 800 horsepower at 2,600 r.p.m. for Take-Off. Both engines incorporated a large cooling fan to circulate air around the cylinders. The R-1300-3 was 49.68 inches (1.261 meters) long, 50.45 inches (1.281 meters) in diameter, and weighed 1,080 pounds (490 kilograms).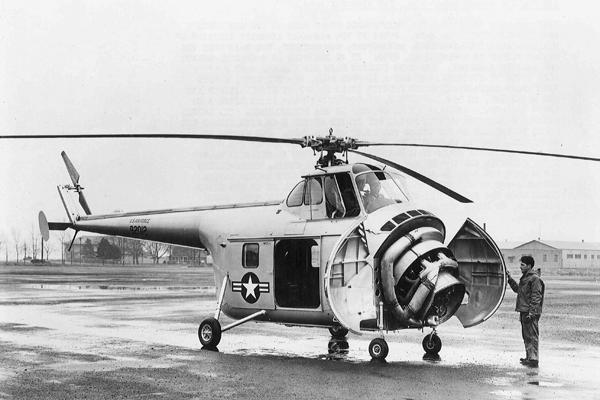 The S-55 had a maximum speed of 95 knots (109 miles per hour, 176 kilometers per hour) at Sea Level. The helicopter's hover ceiling in ground effect (HIGE) was 7,875 feet (2,400 meters) and out of ground effect (HOGE) is 4,430 feet (1,350 meters). The service ceiling was 11,400 feet (3,475 meters) and range was 405 miles (652 kilometers).
Sikorsky Aircraft Corporation built 1,281 S-55-series helicopters. Another 477 were built under license by Westland Aircraft Ltd., Société Nationale des Constructions Aéronautiques du Sud-Est (SNCASE) and Mitsubishi Heavy Industries.
49-1012 is in the collection of the Smithsonian Institution National Air and Space Museum.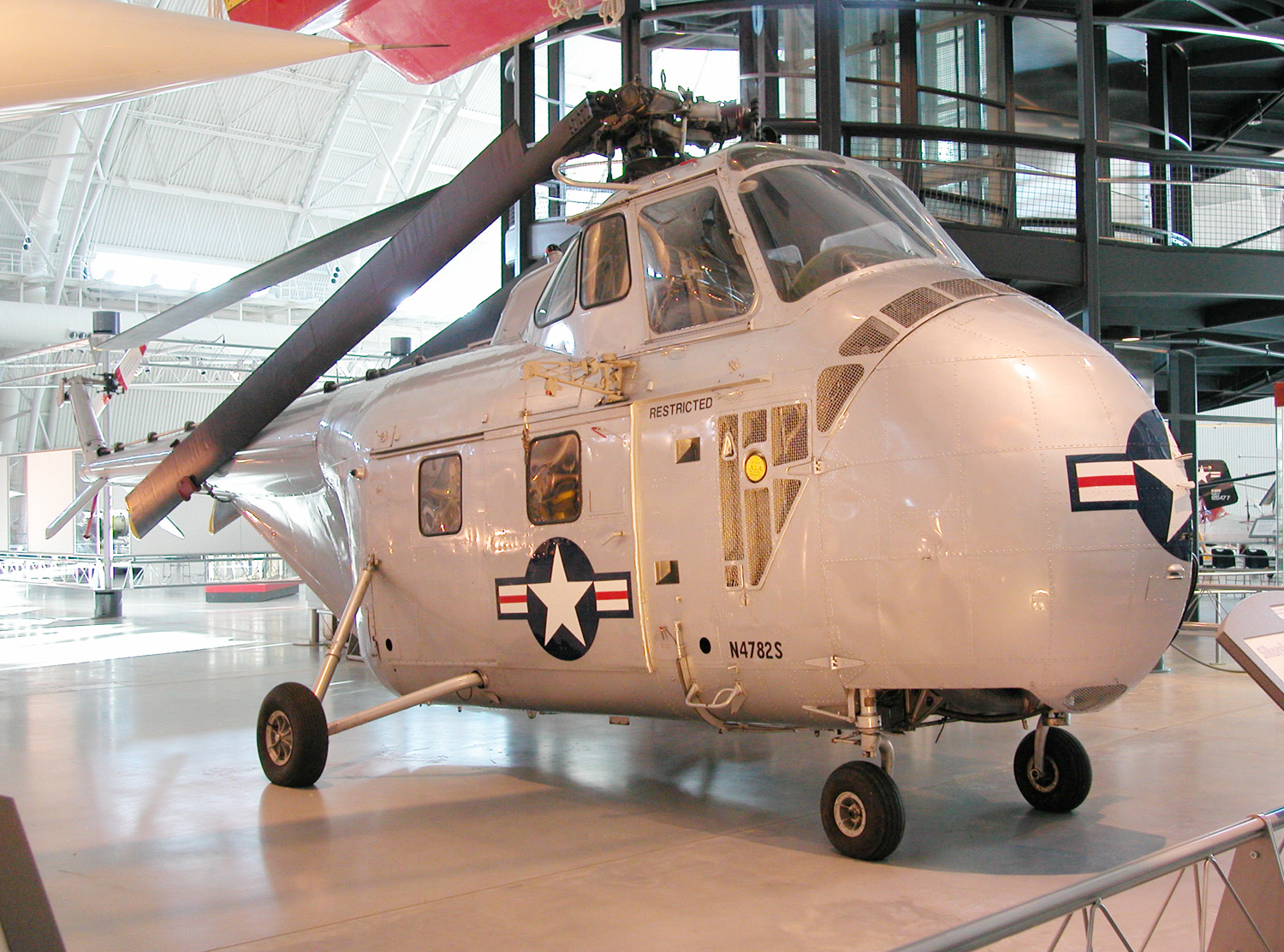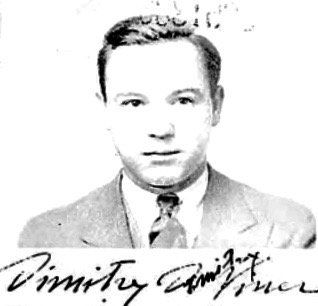 Дмитро Дмитрович Вінер (Dimitry Dimitry Viner) was born in Kiev, Ukraine, Imperial Russia, 2 October 1908. He was the son of Dimitry Nicholas Weiner and Helen Ivan Sikorsky Weiner, a teacher, and the sister of Igor Ivanovich Sikorsky.
At the age of 15 years, Viner, along with his mother and younger sister, Galina, sailed from Libau, Latvia, aboard the Baltic-American Line passenger steamer S.S. Latvia, arriving at New York City, 23 February 1923.
"Jimmy" Viner quickly went to work for the Sikorsky Aero Engineering Company, founded by his uncle, Igor Sikorsky.
Dimitry Viner became a naturalized United States citizen  on 27 March 1931.
Viner married Miss Irene Regina Burnett. The had a son, Nicholas A. Viner.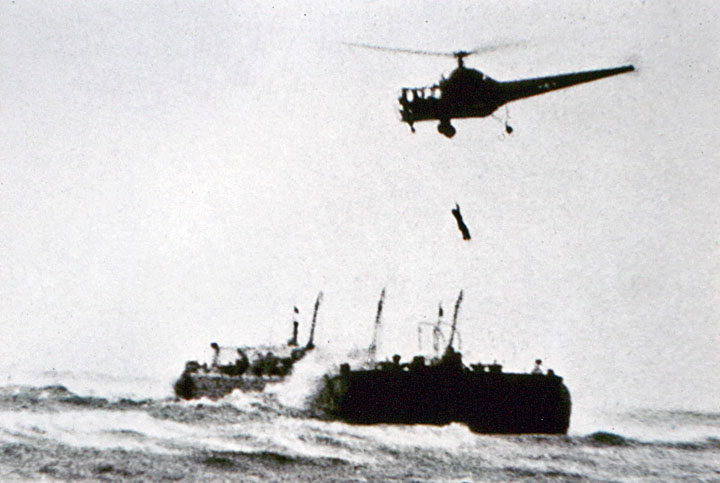 On 29 November 1945, Jimmy Viner and Captain Jackson E. Beighle, U.S. Army, flew a Sikorsky YR-5A to rescue two seamen from an oil barge which was breaking up in a storm off of Fairfield, Connecticut. This was the first time that a hoist had been used in an actual rescue at sea.
Jimmy Viner made the first flight of the Sikorsky S-51 prototype on 16 February 1946, and in 1947, he became the first pilot to log more than 1,000 flight hours in helicopters.
Dimitry Dimitry Viner died at Stratford, Connecticut, 14 June 1998, at the age of 89 years.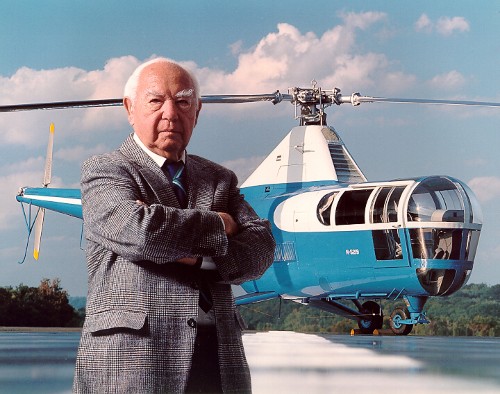 © 2018, Bryan R. Swopes