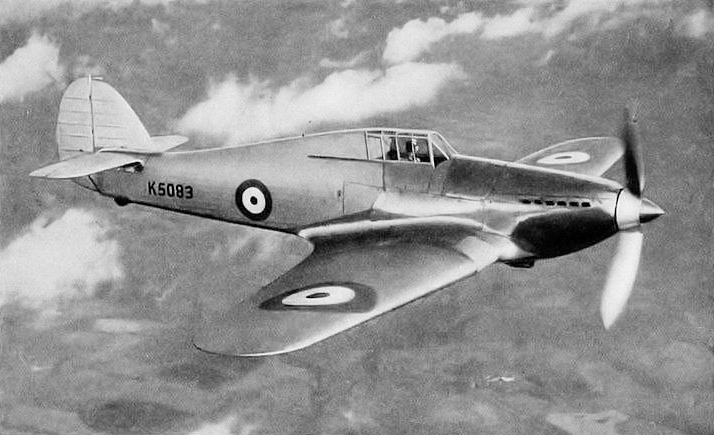 6 November 1935: The prototype Hawker Monoplane F.36/34, K5083, first flew at the Brooklands Aerodrome, Weybridge, Surrey, with Hawker's Chief Test Pilot, Flight Lieutenant Paul Ward Spencer ("George") Bulman, M.C., A.F.C., Royal Air Force Reserve,¹ in the cockpit. The airplane would be named "Hurricane" and become one of the most successful fighter aircraft of World War II.
Designed by Sydney Camm to meet a Royal Air Force Specification for a high speed monoplane interceptor, the airplane was developed around the Rolls-Royce PV-12 engine.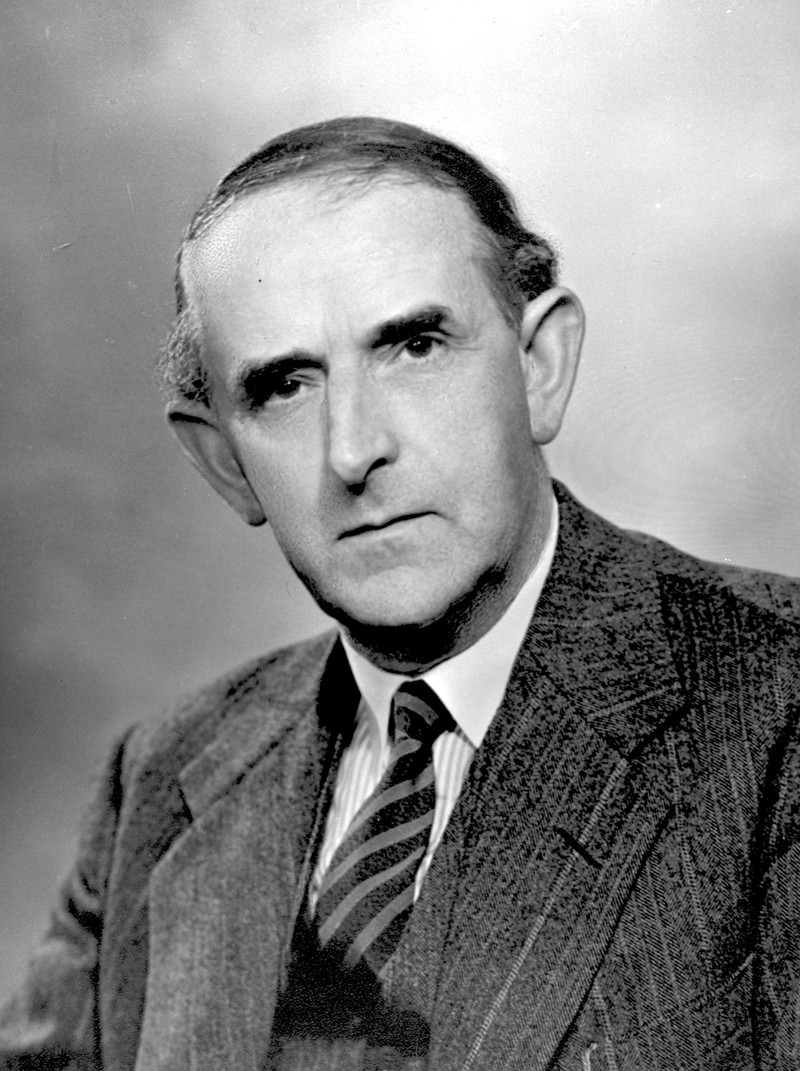 The Hurricane was built in the traditional means of a light but strong framework covered by doped linen fabric. Rather than wood, however, the Hurricane's framework used high strength steel tubing for the aft fuselage. A girder structure covered in sheet metal made up the forward fuselage. A primary consideration of the fighter's designer was to provide good visibility for the pilot. The cockpit sits high in the fuselage and gives the airplane its characteristic hump back profile. The cockpit was enclosed by a sliding canopy. The landing gear was retractable.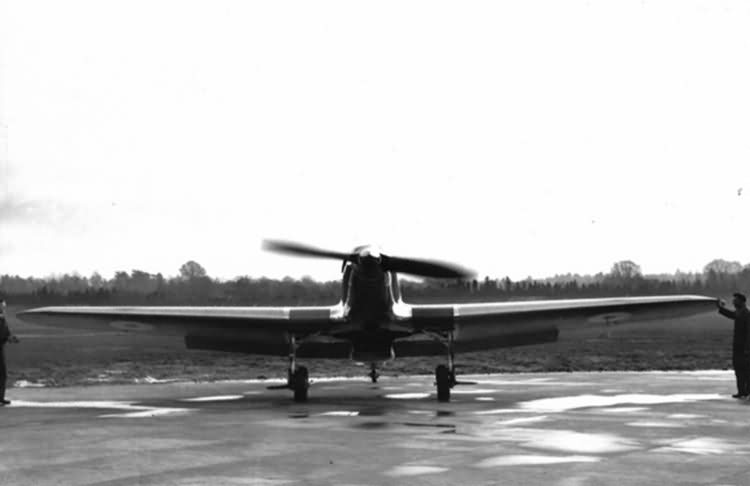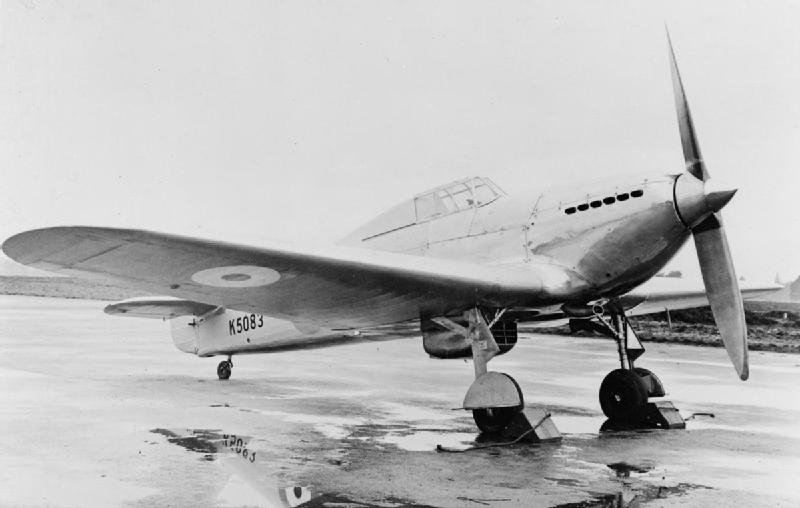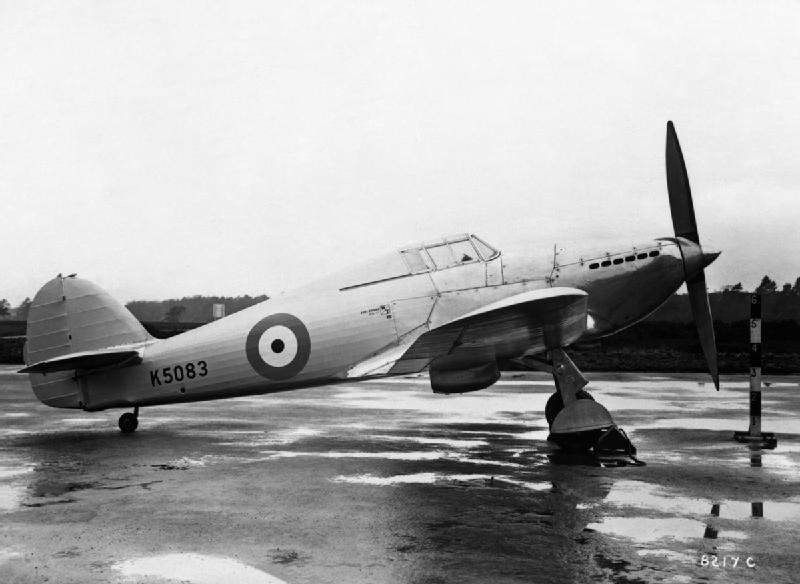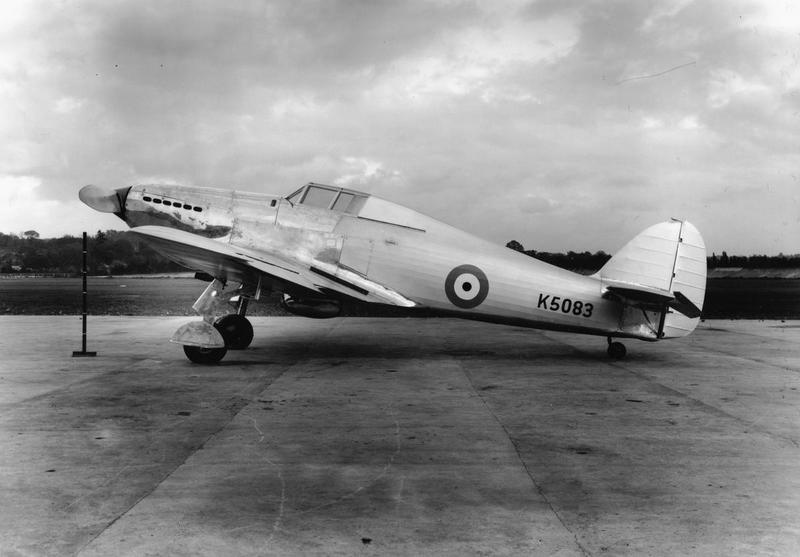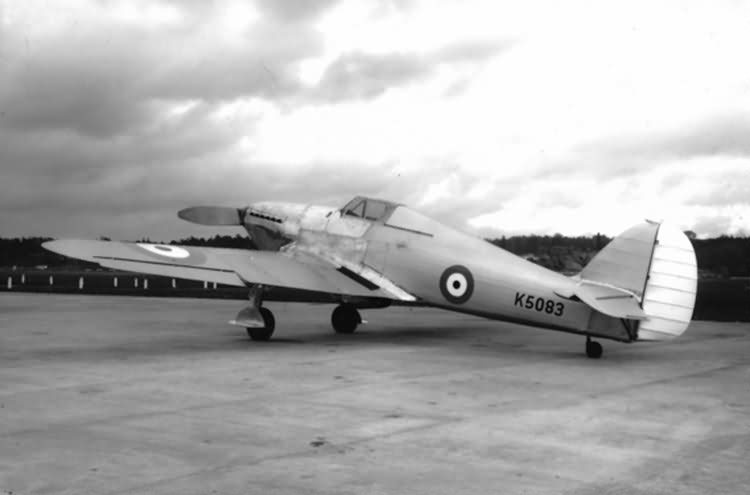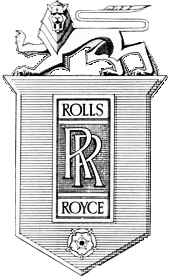 The Rolls-Royce PV-12 ("PV" stood for Private Venture) was a developmental liquid-cooled 1,649-cubic-inch-displacement (27.022 liter) 60° V-12 that would become the legendary Merlin aircraft engine. The PV-12 first ran in 1933 and initially produced 700 horsepower.
The engine was progressively improved and by the time the Hurricane prototype first flew, it was equipped with a supercharged Rolls-Royce Merlin C, Air Ministry serial number 111144. The Merlin C had a Normal Power rating of 1,029 horsepower at 2,600 r.p.m, at an altitude of 11,000 feet (3,353 meters), with +6 pounds per square inch boost. The V-12 engine turned a Watts two-bladed fixed-pitch wooden propeller through a gear reduction drive (possibly 0.420:1).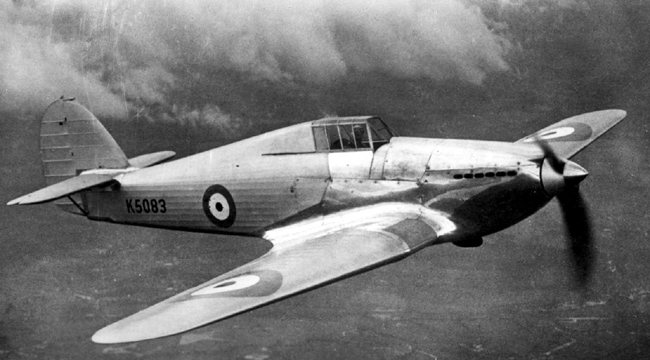 An Aeroplane and Armament Experimental Establishment (A&AEE) test pilot, Flight Sergeant Samuel ("Sammy") Wroath (366485), flew K5083 at the Martlesham Heath in early 1936. He wrote, "The aircraft is simple to fly and has no apparent vices."
In early flight testing, K5083 had a maximum speed of 253 miles per hour (407 kilometers per hour) at Sea Level, an reached 315 miles per hour (507 kilometers per hour) at 16,200 feet (4,938 meters), with the Merlin turning 2,960 r.p.m., with +5.7 pounds of boost (0.39 Bar). The speed exceeded the RAF's requirement by 5 miles per hour (8 kilometers per hour).
The prototype was able to take off in as little as 795 feet (242 meters) and to climb to 15,000 feet (4,572 meters) in just 5 minutes, 42 seconds. It reached 20,000 feet (6,096 meters) in 8 minutes, 24 seconds. The peak altitude reached was 30,000 feet (9,144 meters). The prototype's estimated service ceiling was 34,500 feet (10,516 meters)and the estimated absolute ceiling was 35,400 feet (10,790 meters).
In May 1939 Hawker Monoplane F.36/34 K5083 was classified as a ground instruction airframe, with serial number 1112M. Reportedly, it remained in airworthy condition until 1942. Its status after that is not known.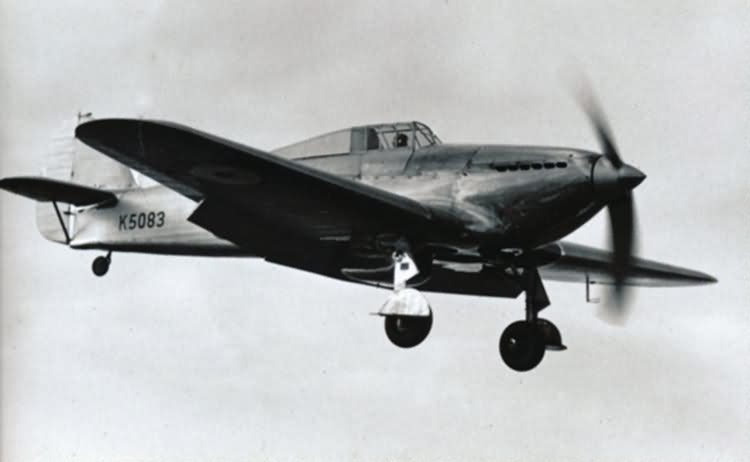 The Hawker Hurricane Mk.I was ordered into production in the summer of 1936. The first production airplane, L1547, flew on 12 October 1937. The Hurricane Mk. I retained the wooden fixed-pitch propeller and fabric-covered wings of the prototype, though this would change with subsequent models.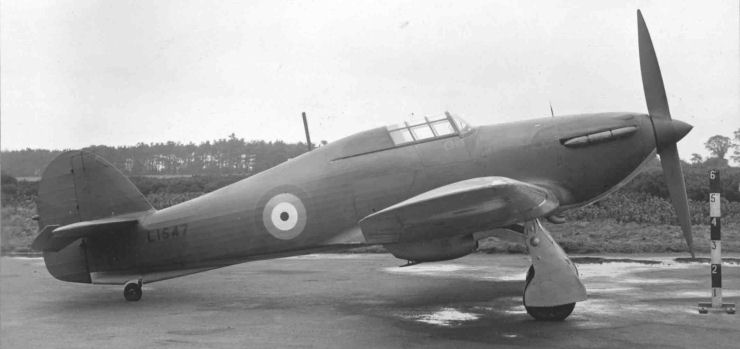 The Hurricane Mk.I was 31 feet, 5 inches (9.576 meters) long with a wingspan of 40 feet, 0 inches (12.192 meters), and overall height of 13 feet, 3 inches (4.039 meters) in three-point attitude. The wings had a total area of 257.6 square feet (23.9 square meters). Their angle of incidence was 2° 0′, and the outer wing panels had 3° 30′ dihedral. The leading edges were swept aft 5° 6′. The empty weight of the Hurricane I was 5,234 pounds (2,374 kilograms) and maximum gross weight was 6,793 pounds (3,081 kilograms).
The Hurricane Mk.I was powered by a Rolls-Royce Merlin Mk.II or Mk.III. The Mk.III was rated at 1,030 horsepower at 3,000 r.p.m. at 16,250 feet (4,953 meters). The engine turned a propeller with a diameter of 11 feet, 3 inches (3.429 meters).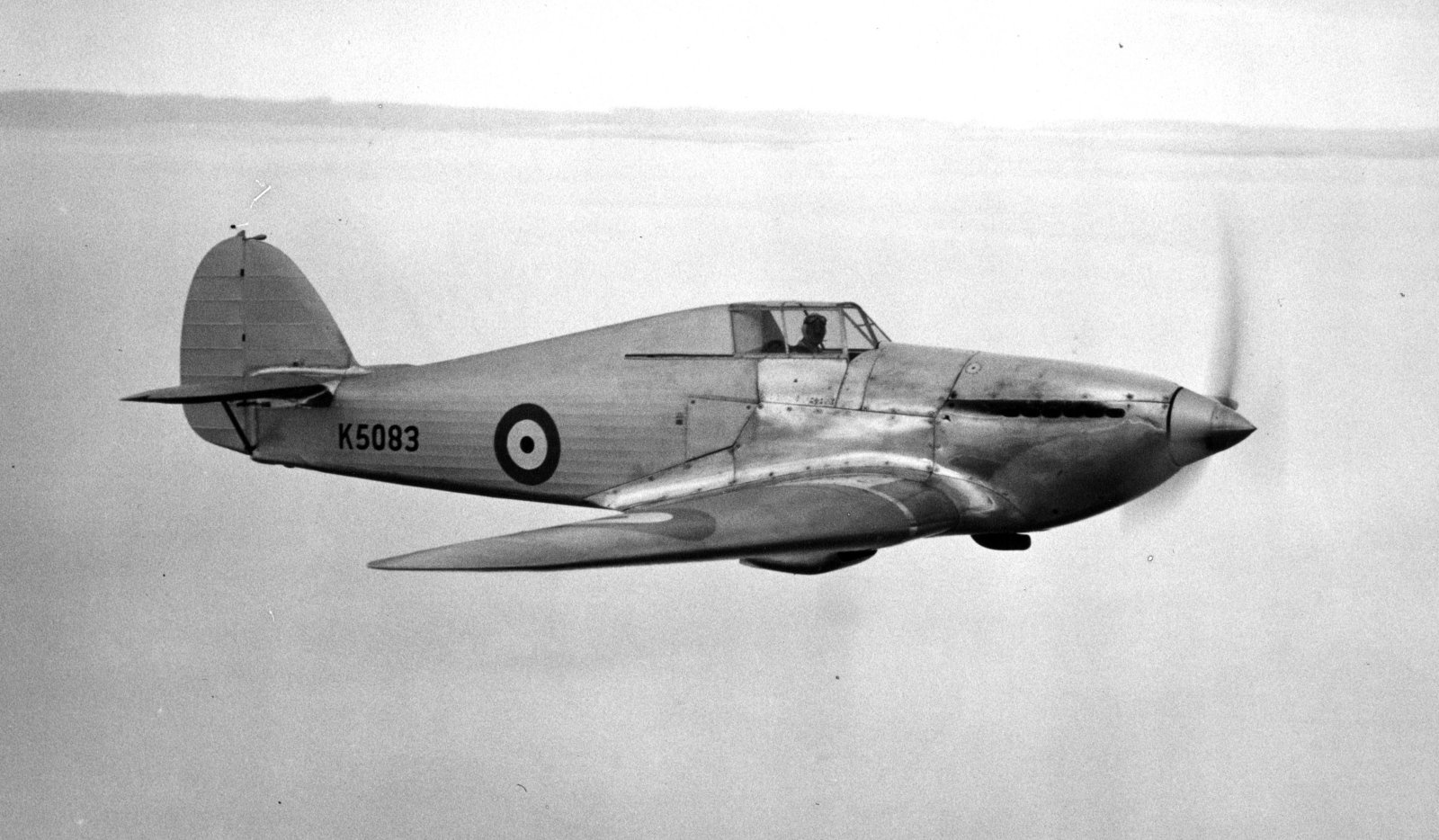 The Mk.I's best economical cruising speed was 212 miles per hour (341 kilometers per hour) at 20,000 feet (6,096 meters), and its maximum speed was 316 miles per hour (509 kilometers per hour) at 17,750 feet (5,410 meters) and 6,440 pounds (2,921 kilograms). The airplane's range was 585 miles (941 kilometers). The Hurricane Mk.I could climb to 20,000 feet in 9.7 minutes.
The fighter was armed with eight Browning .303 Mark II machine guns mounted in the wings, with 334 rounds of ammunition per gun.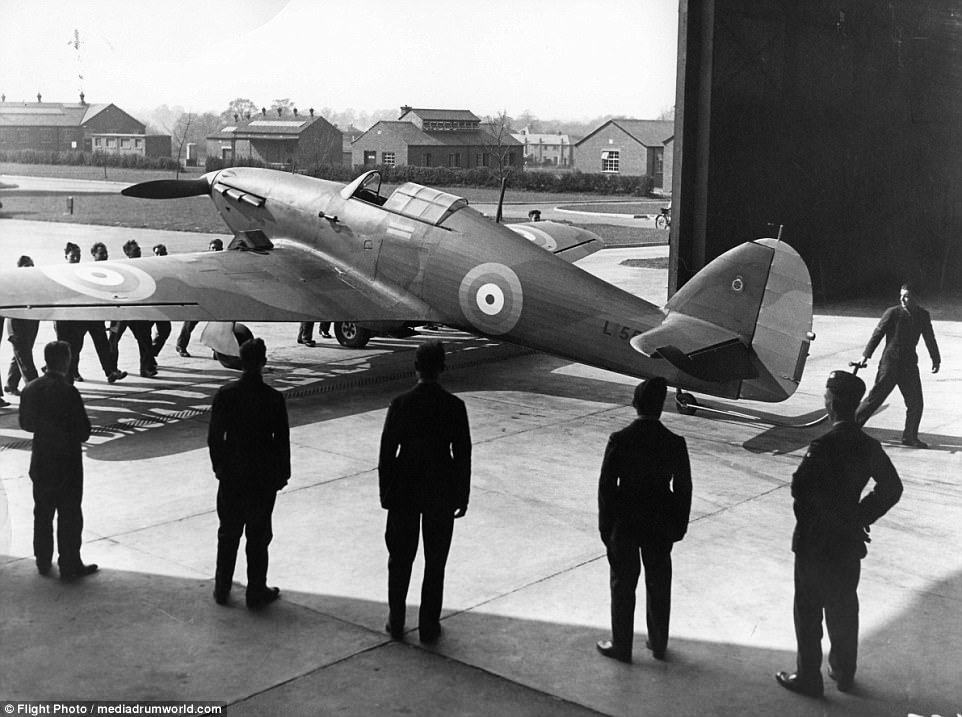 Peter Townsend described the Hurricane in his book, Duel of Eagles:
". . . By December [1938] we had our full initial equipment of sixteen aircraft. The Fury had been a delightful play-thing; the Hurricane was a thoroughly war-like machine, rock solid as a platform for eight Browning machine-guns, highly manoeuverable despite its large proportions and with an excellent view from the cockpit. The Hurricane lacked the speed and glamour of the Spitfire and was slower than the Me. 109, whose pilots were to develop contempt for it and a snobbish preference for being shot down by Spitfires. But figures were to prove that during the Battle of Britain, machine for machine, the Hurricane would acquit itself every bit as well as the Spitfire and in the aggregate (there were more than three Hurricanes to two Spitfires) do greater damage among the Luftwaffe."
—Duel of Eagles, Group Captain Peter Wooldridge Townsend, CVO, DSO, DFC and Bar, RAF. Cassell Publishers Limited, London, Chapter 13 at Pages 153–154.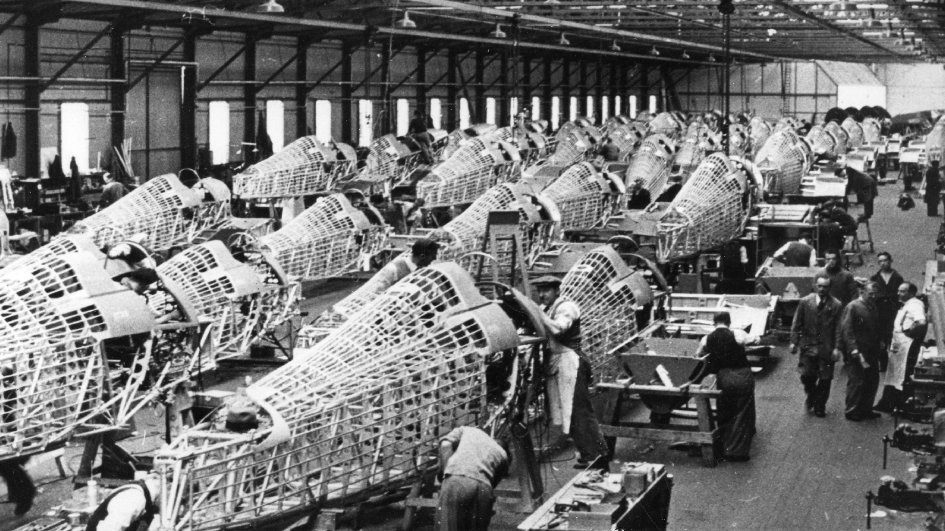 At the beginning of World War II, 497 Hurricanes had been delivered to the Royal Air Force, enough to equip 18 squadrons. During the Battle of Britain, the Hurricane accounted for 55% of all enemy aircraft destroyed. Continuously upgraded throughout the war, it remained in production until July 1944. The final Hurrican, a Mk.IIc, PZ865, was flown for the first time by P.W.S. Bulman on 24 July 1944. A total of 14,503 were built by Hawker Aircraft Ltd., Gloster Aircraft Company, Austin Motor Company, and the Canadian Car and Foundry Company.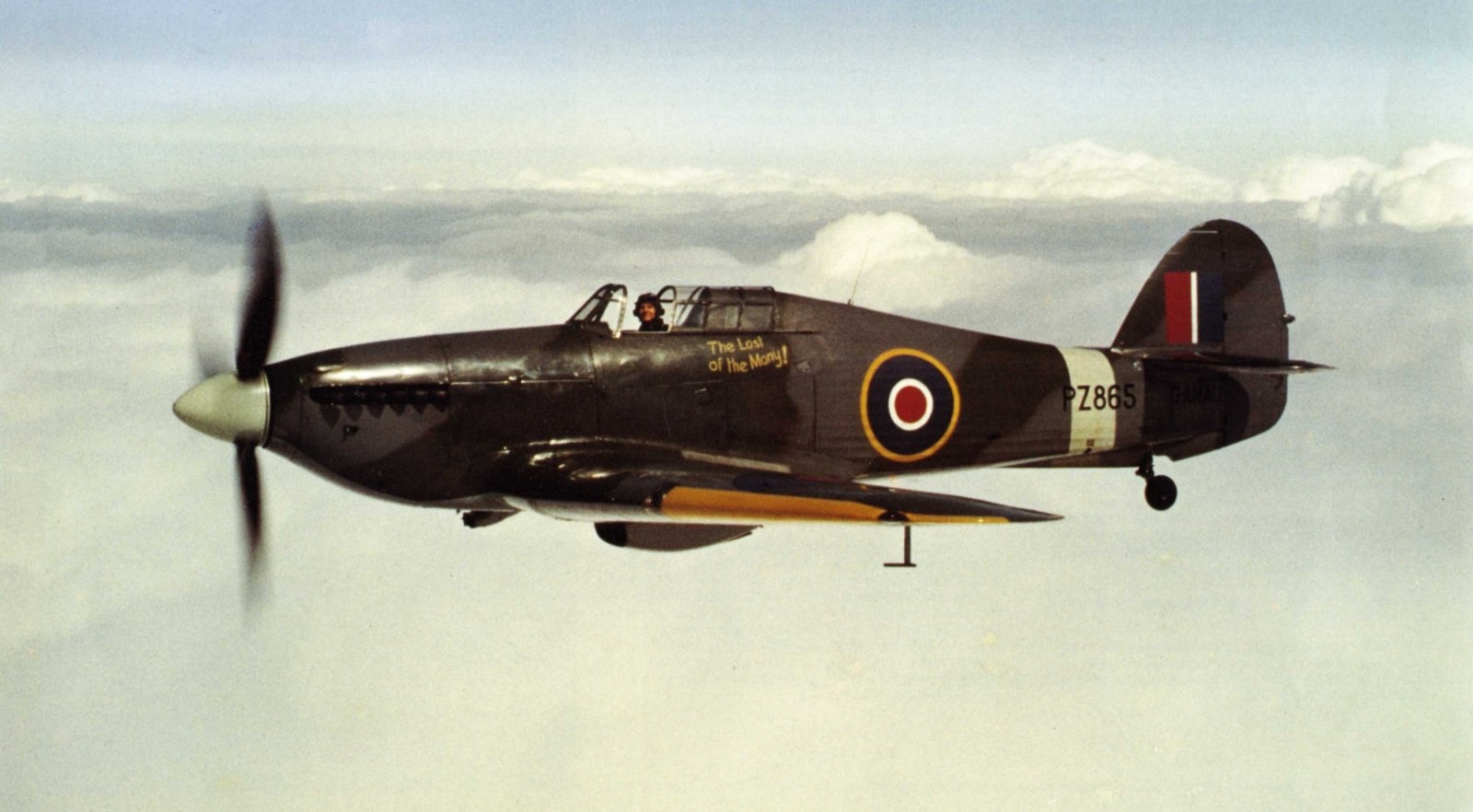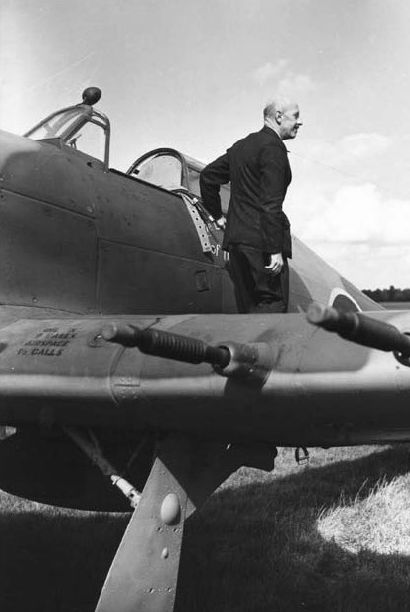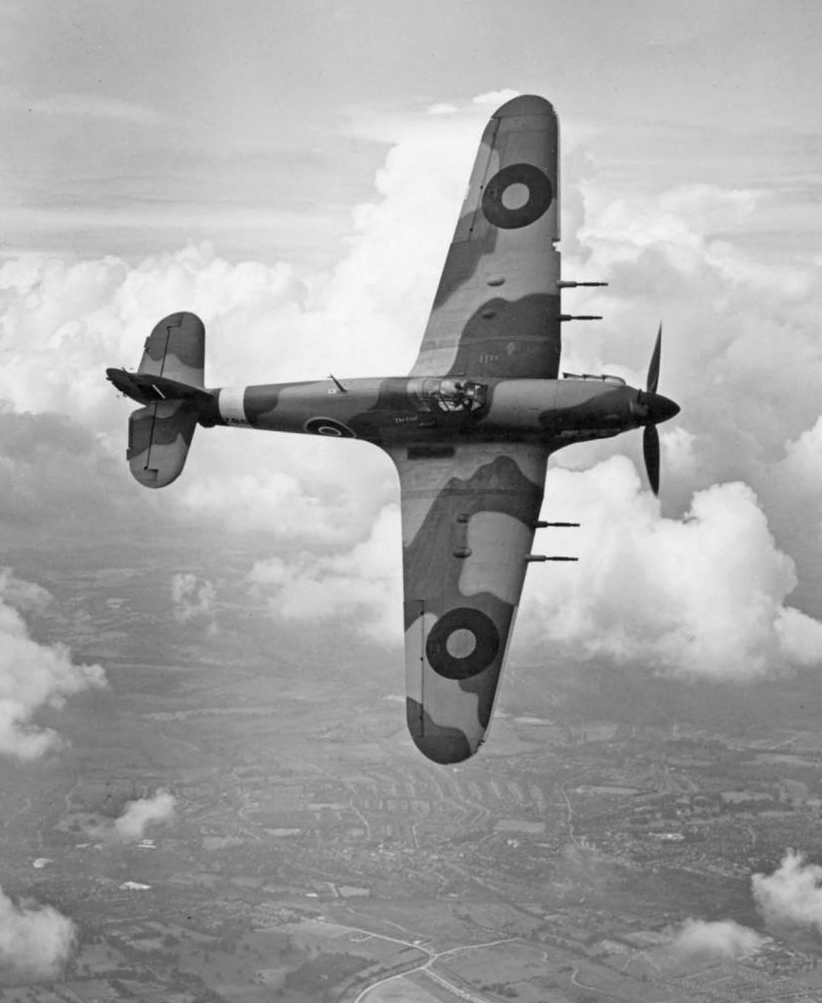 ¹ Later, Group Captain Paul Ward Spencer Bulman, C.B.E., M.C., A.F.C. and Bar.
© 2018, Bryan R. Swopes