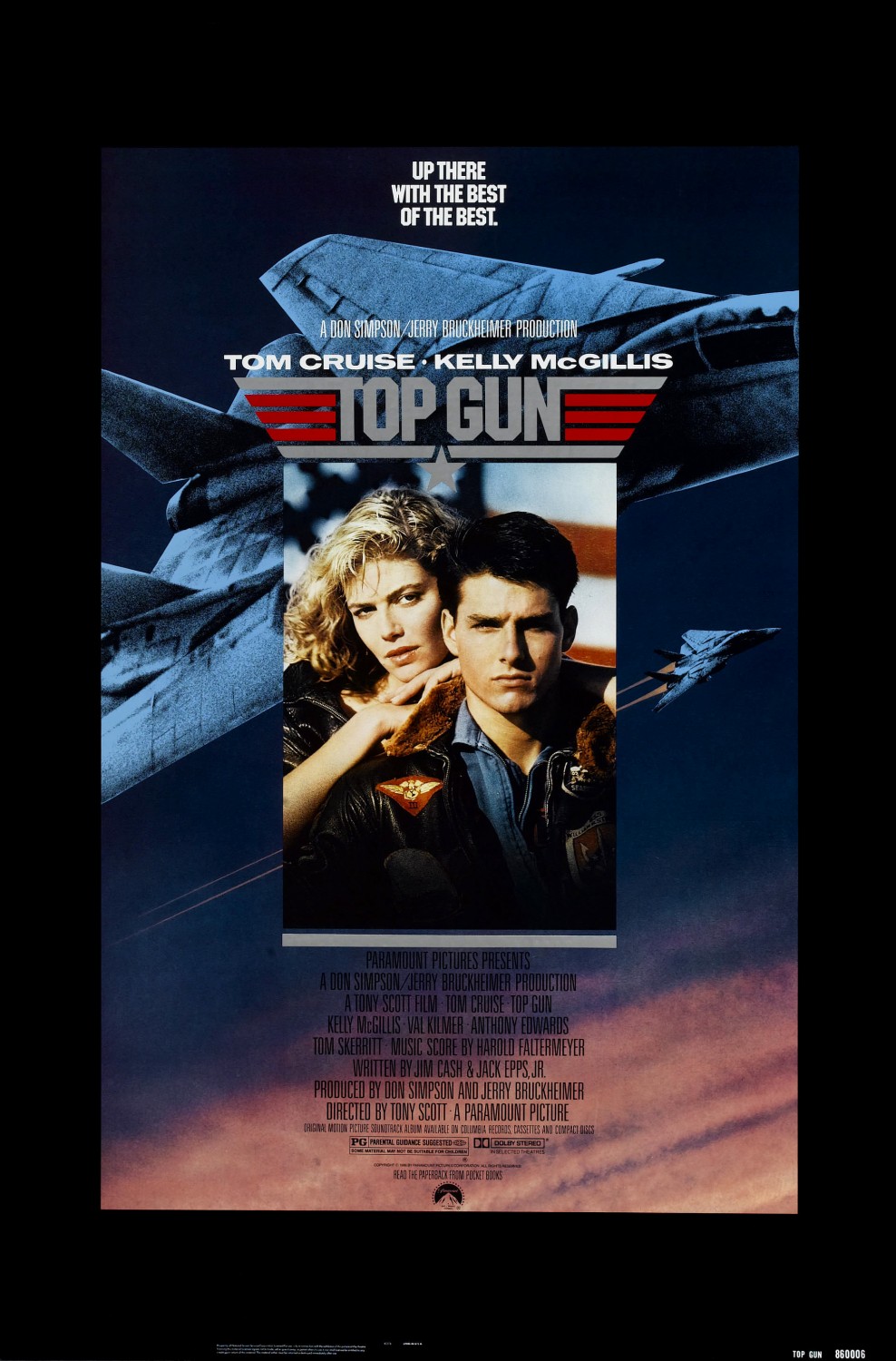 16 May 1986: The Paramount Pictures motion picture, "Top Gun," directed by Tony Scott, was released in 1,028 theaters in the United States.
The romance/action movie centered around the lives of U.S. Navy fighter pilots. The featured actors were Tom Cruise, Kelly McGillis, Val Kilmer, Anthony Edwards and Tom Skeritt.
The real "star" of the movie, though, was the Grumman F-14 Tomcat, a supersonic interceptor operating from United States Navy aircraft carriers.
"Top Gun" was widely praised for its flight sequences, although the movie's plot was fairly juvenile. In TDiA's opinion, the opening sequence showing activity on an aircraft carrier flight deck, accompanied by Kenny Loggins' song, "Danger Zone," is exceptional. Another song from the movie, "Take My Breath Away" performed by Berlin, won an Academy Award for Best Original Song.
Art Scholl, a famed aerial cinematographer, was killed during the production of the movie.
The film is credited with a striking increase in enlistments in the United States Navy.
"Top Gun" was released on the 57th anniversary of another Paramount Pictures movie, "Wings," winning of the first Academy Award for Best Picture.
© 2019, Bryan R. Swopes