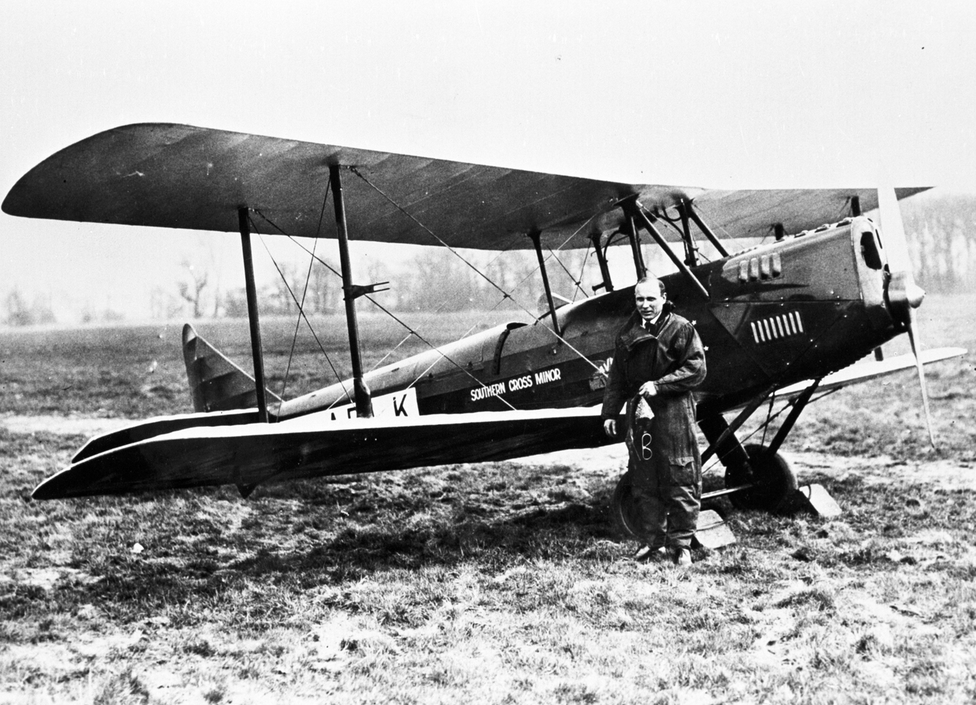 12 April 1933: William Newton Lancaster took off from Lympne Aerodrome at 5:38 a.m. He was attempting to fly from England to Australia and to break the record time set several months before by Amy Mollison.
He flew non stop across  the English Channel, France, and the Mediterranean Sea, and landed at Oran, Algeria, at 9:00 p.m. After a delay,  then flew on to Reggane, Adrar Province, Algeria.
Lancaster  departed Reggane on the evening of 12 April, enroute to Gao, French Sudan. His intended route was to follow a road across the desert. The estimated time of arrival at Gao was 0230.
The Daily Telegraph reported:
The aircraft was reported to have made a bad takeoff and to have headed away on the wrong course for Gao. When Capt. Lancaster filed to arrive, search planes and vehicles were sent out from Gao and Reggan. They failed to find any trace of the aircraft.
—The Daily Telegraph, 19 February 1962
After approximately one hour of flight, the airplane crashed in the Tanezrouft region, approximately 170 miles south of Reggane. Lancaster kept a diary until 20 April, when it is believed he died from dehydration and heat exposure.
The body of William Lancaster was discovered 12 February 1962 by a patrol of the Légion étrangère (French Foreign Legion) when they found the crash site. The airplanes was located about 45 miles west of Lancaster's planned route.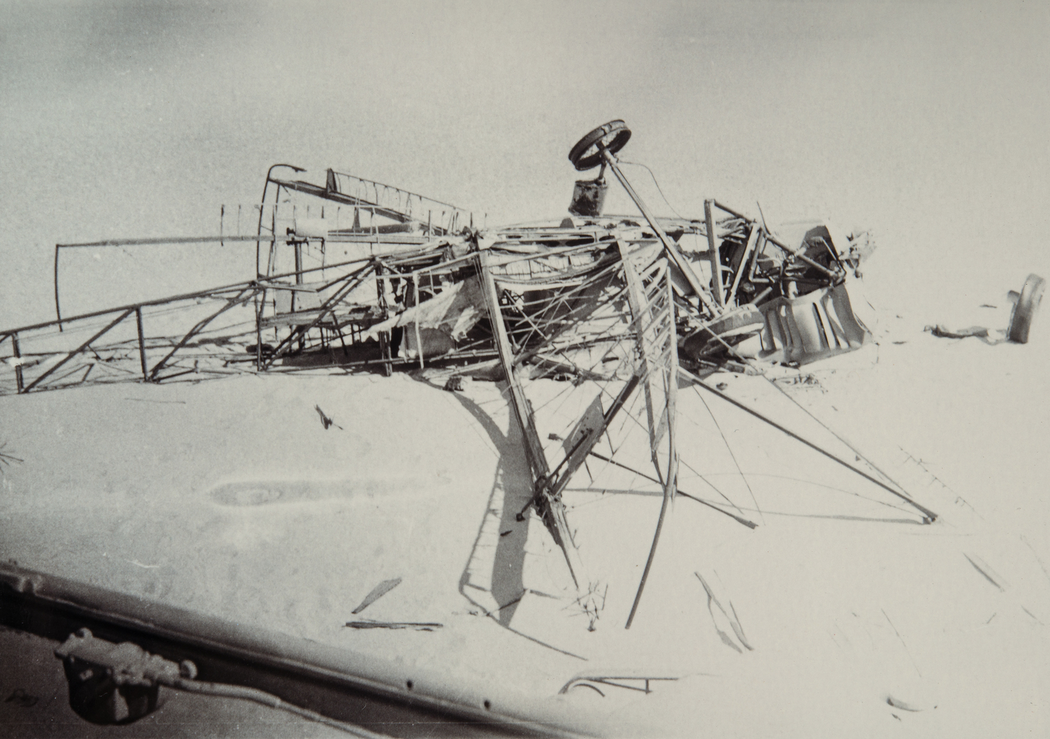 The Avro 616 Sports Avian was a two-place, single-engine, single-bay biplane, produced by A.V. Roe from 1926 to 1928. 405 were built. Bill Lancaster's airplane was a specially constructed variant, the Avro 616 Avian Mk.IV M, serial number 523, which had been ordered by Sir Charles Edward Kingsford Smith, M.C., A.F.C., and named Southern Cross Minor. It was shipped to Australia and re-registered VH-UQG. Sold to Lancaster's father, Edward William Lancaster for £700 and sent back to England and re-registered G-ABLK Blue
While previous Avians had been constructed of wood-braced plywood panels, forming a tapered box, the Mk.IV M was built of steel tubing. The sides and bottom were flat and the upper deck arched. The wings were built of two wooden spars with wood ribs, covered in doped fabric. The standard airplane was designed so that the wings could be folded alongside the fuselage.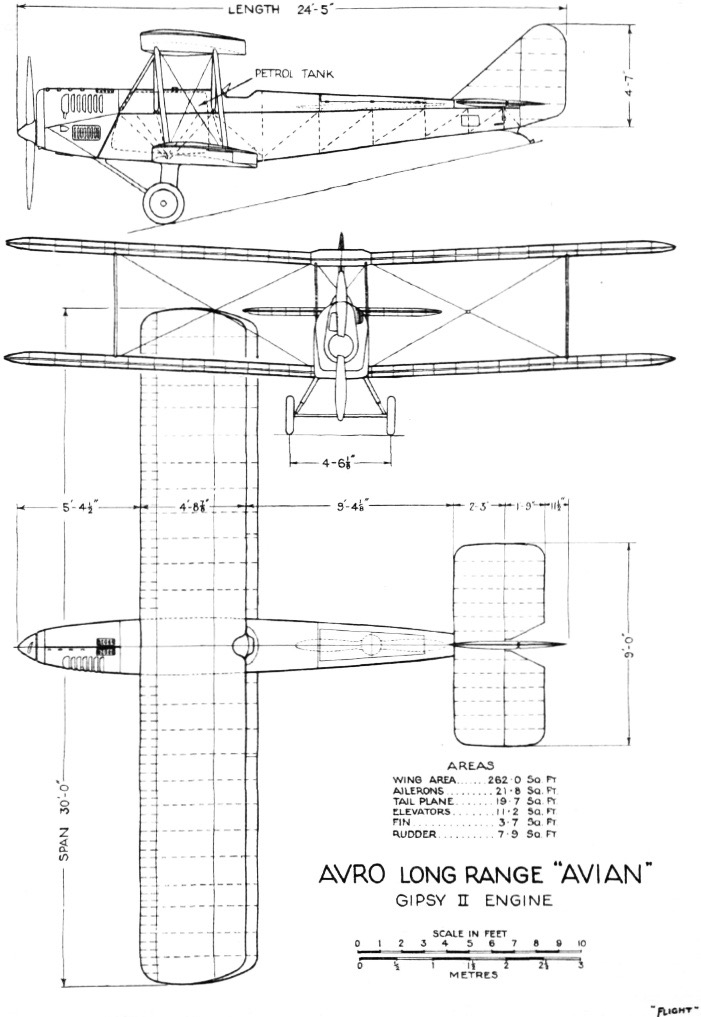 The Avian Mk.IV M was 24 feet, 3 inches (7.391 meters) long. Its wing span was 28 feet, 0 inches (8.534 meters). The overall height was 8 feet, 6 inches (2.591 meters). The wings had a total area of 245 square feet (22.76 square meters). The wings are slightly staggered. Both upper and lower wings had a chord of 4 feet, 9 inches (1.448 meters), with a vertical gap of 5 feet, 0 inches (1.524 meters). The standard airplane had an empty weight of 1,005 pounds (456 kilograms) and gross weight of 1,523 pounds (691 kilograms).
The standard Avian Mk.IV M was equipped with a Cirrus Hermes 4-cylinder engine. G-ABLK was built with an air-cooled, normally-aspirated, 349.89-cubic-inch-displacement (5.734 liter) de Havilland Gipsy II inline 4-cylinder direct-drive engine, rated at 112.5 horsepower at 2,000 r.p.m., and122.5 horsepower at 2,200 r.p.m. The engine turned a two-bladed, fixed-pitch propeller with a diameter of 6 feet, 2 inches (1.880 meters). The Gipsy II weighed 295 pounds (134 kilograms).
The standard production Mk.IV M had a cruise speed of 90 miles per hour (145 kilometers per hour) and maximum speed of 105 miles per hour (169 kilometers per hour). Its range was 360 miles (579 kilometers). (Increased fuel capacity in G-ABLK gave it a range of 1,600 miles (2,575 kilometers). The service ceiling was 12,500 feet (3,810 meters).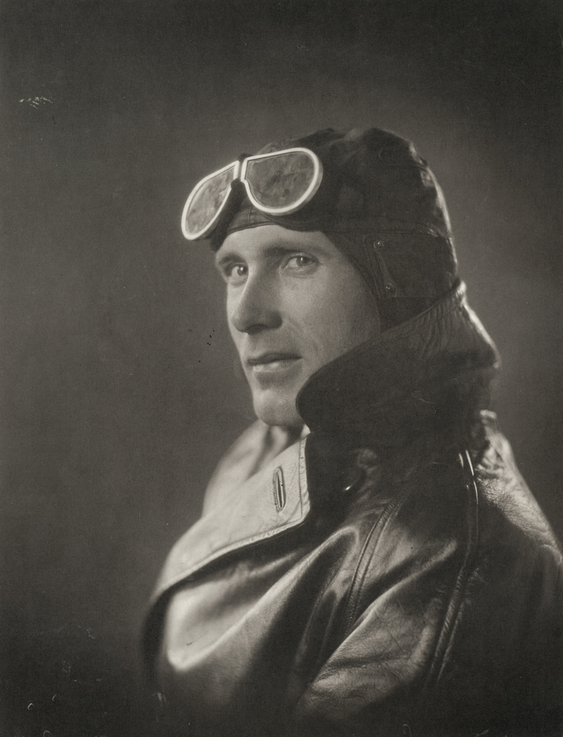 William Newton Lancaster was born 14 February 1898 at King's Norton, Birmingham, England. He was the son of Edward William Lancaster and Maud Lucas Lancaster.
Lancaster joined a regiment of the Australian Light Horse in 1914. He served in the Middle East.
He enlisted First Australian Imperial Force, 10 July 1916. Records show that he had a medium complexion, that he was 5 feet, 6 inches (1.68 meters) tall, weighed 135 pounds (61.2 kilograms), and had brown hair and  hazel eyes. He was assigned to a  Field Engineer Company.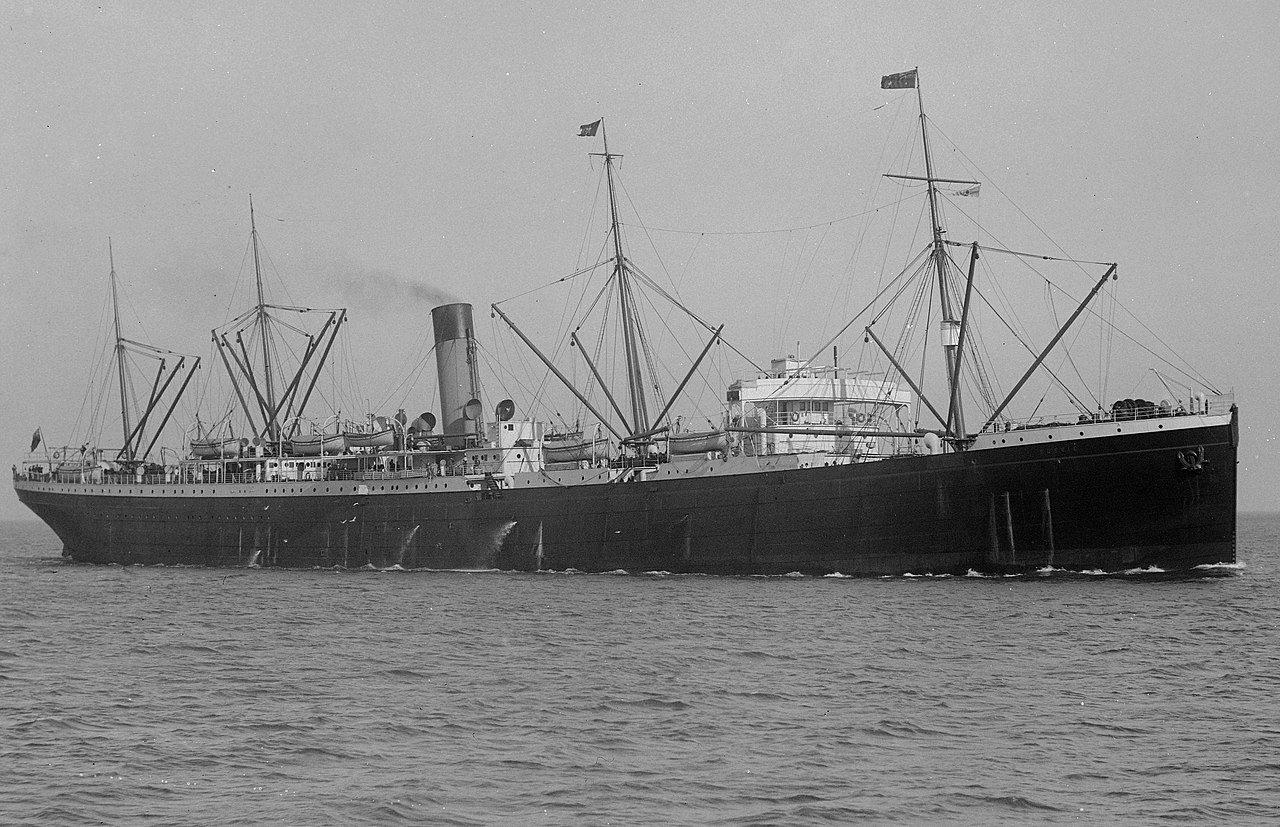 Sailing froma Australia, Lancaster embarked aboard S.S. Suevic at Sydney, New South Wales, 11 November 1916, with an initial destination of Cape Town, Union of South Africa. He was taken off the ship and placed in a hospital there, 14 December 1916. (The nature of his illness is not known.)
On12 January 1917, went aboard S.S. Ursova to continue to the war zone.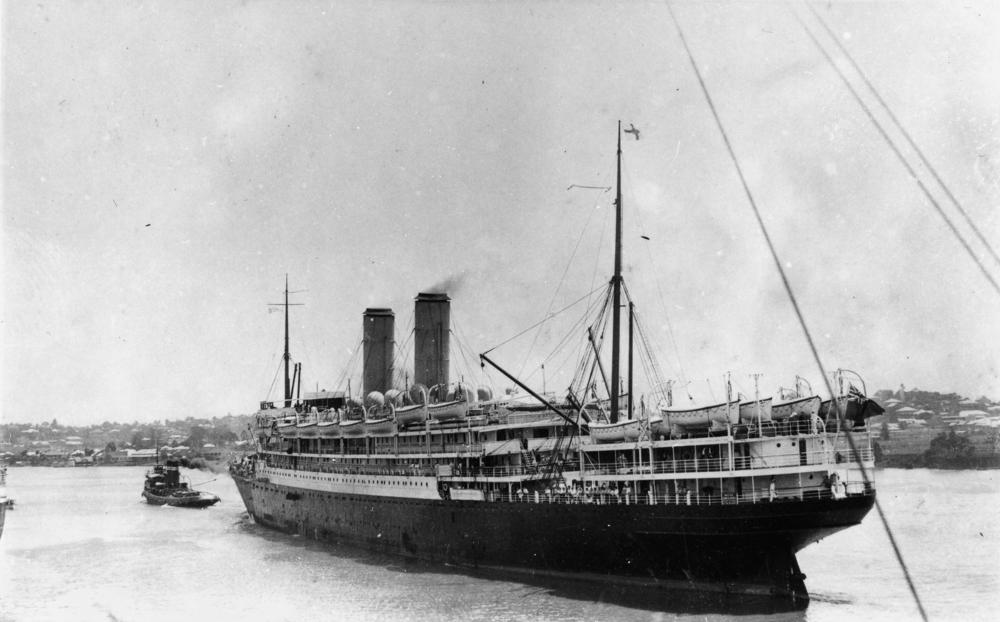 Lancaster was next transferred to Australian Flying Corps as a mechanic. He volunteered for flight training and was sent to an officers training corps in England.
On 1 November 1917 William Lancaster was commissioned as a second lieutenant, Australian Flying Corps. He was discharged 14 October 1918 for medical reasons, described in his military records as "debility, nervous instability." Medical officers wrote that he had a "decreasing tendency to frontal headaches—Has a slight nervous hesitation in speech, tremors of hands, resulting from airplane crash. . ."
Following his discharge from the A.F.C., Lancaster was commissioned  a second lieutenant in the Royal Air Force. For his service during World War I. Lieutenant Lancaster was awarded the 1914–195 Star, the British War Medal, and the Victory Medal.
In April 1919, Lieutenant Lancaster married Mrs. Annie Maud Mervyn-Colomb, a war widow, at Kensington, just west of Central London. They would have two daughters, Patricia Maud Lancaster and Nina Ann Lancaster.
Following the War, Lieutenant Lancaster served with No. 31 Squadron at Peshawar, on the North-West Frontier of British India (now, Pakistan).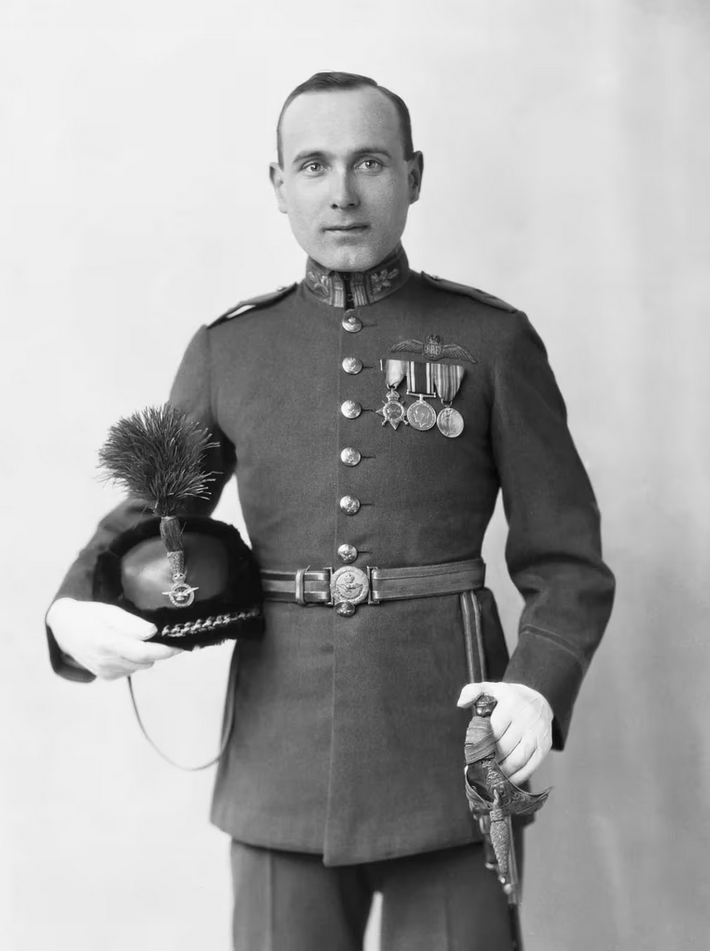 Lancaster returned to England and on 21 April 1921 received at short-service commission as a Flying Officer, assigned to No. 25 Squadron at Folkestone, a port city on the English Channel, in southeast England.
On 30 April 1926, Flying Officer Lancaster relinquished his officer's commission, have completed his term of service. He was transferred to the Reserve, Class A.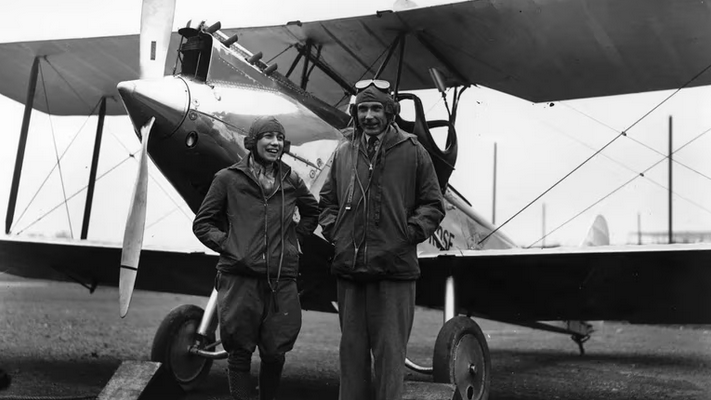 In 1927, Lancaster, along with Mrs. Jessie Maude Keith-Miller, flew an Avro Avian, Red Rose, from England to Australia. Keith-Miller had insisted on obtaining the permission of Mrs. Lancaster for her to accompany Lancaster. They would become friends.
In 1928, Lancaster and Keith-Miller emigrated to the United States, leaving Mrs Lancaster and the children in England.
In 1932, Lancaster was accused of murdering Charles Haden Clarke, another lover of his lover, Mrs. Keith-Miller. Mrs. Keith-Miller, another Australian, had previously accompanied Lancaster on a flight from England to Australia in 1927. The flight inspired her to become a pilot herself. Mrs. Keith-Miller became a friend of Mrs. Lancaster. A murder trial was held in Miami, Florida in August 1932. Lancaster was acquitted after jury deliberated for five hours.
Following the trial both Lancaster and Keith-Miller sailed from the United States from England.
The wreckage of the Southern Cross Minor has been in the collection of the Queensland Museum, Brisbane, Australia, since 1980.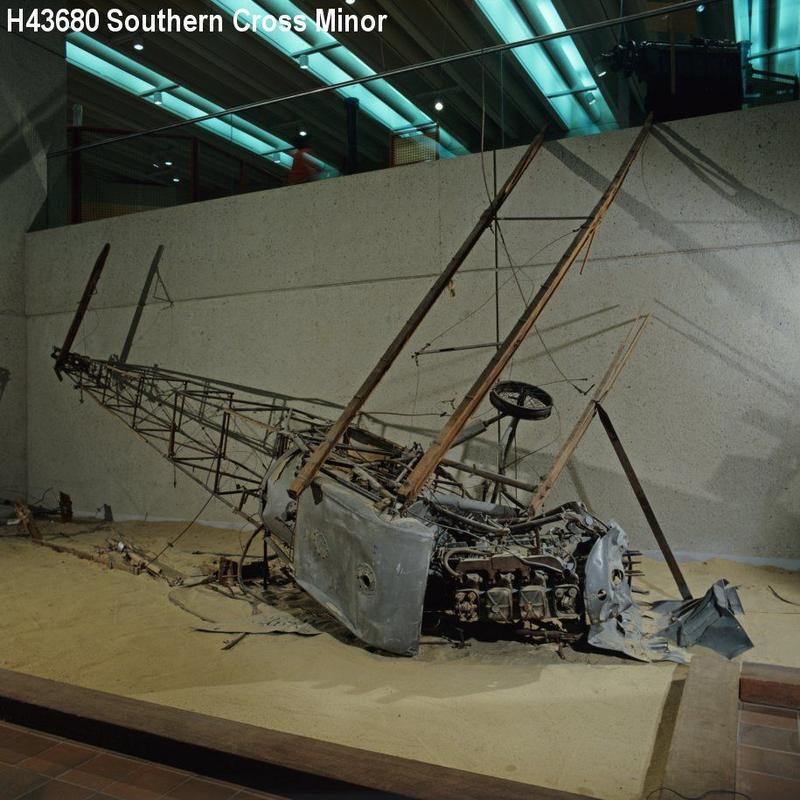 © 2023, Bryan R. Swopes