At 12:20 UTC, 15 July 1975, Soyuz 19 launched from Gagarin's Start at Baikonur Cosmosdrome, Kazakh SSR with Alexei Leonov and Valeri Kubasov, both on their second space flights. The launch vehicle was a Soyuz-U three-stage rocket.
At 19:50 UTC, 15 July 1975, Apollo ASTP lifted off from Launch Complex 39A, Kennedy Space Center, Cape Canaveral, Florida. The crew was Thomas P. Stafford on his fourth space flight, Vance D. Brand on his first, and Donald K. "Deke" Slayton also on his first. The launch vehicle was a Saturn IB.
At 16:19:09 UTC, 17 July 1975, the two orbiting spacecraft rendezvoused in orbit and docked. Using a Docking Module airlock, the two crews each opened their spacecraft hatches and shook hands. The two ships remained joined for 44 hours, separating once for the Soyuz crew to take its turn to maneuver for docking with the Apollo Command and Service Module.
The Apollo command module from the mission is on display at the California Science Center in Los Angeles. The descent module of Soyuz 19 is on display at the RKK Energiya museum in Korolyov, Moscow Oblast, Russia.
This was the final flight of the Apollo spacecraft.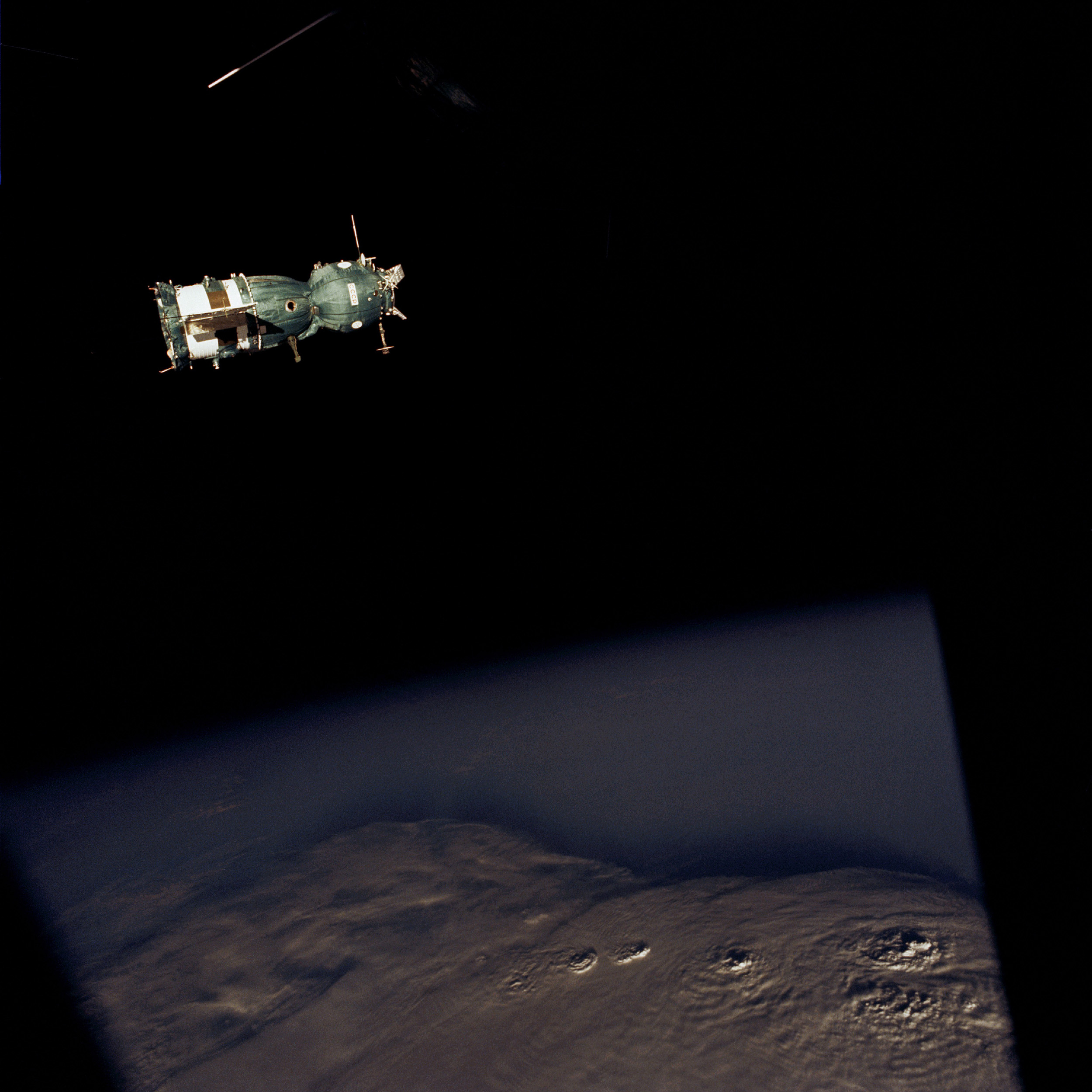 © 2015, Bryan R. Swopes