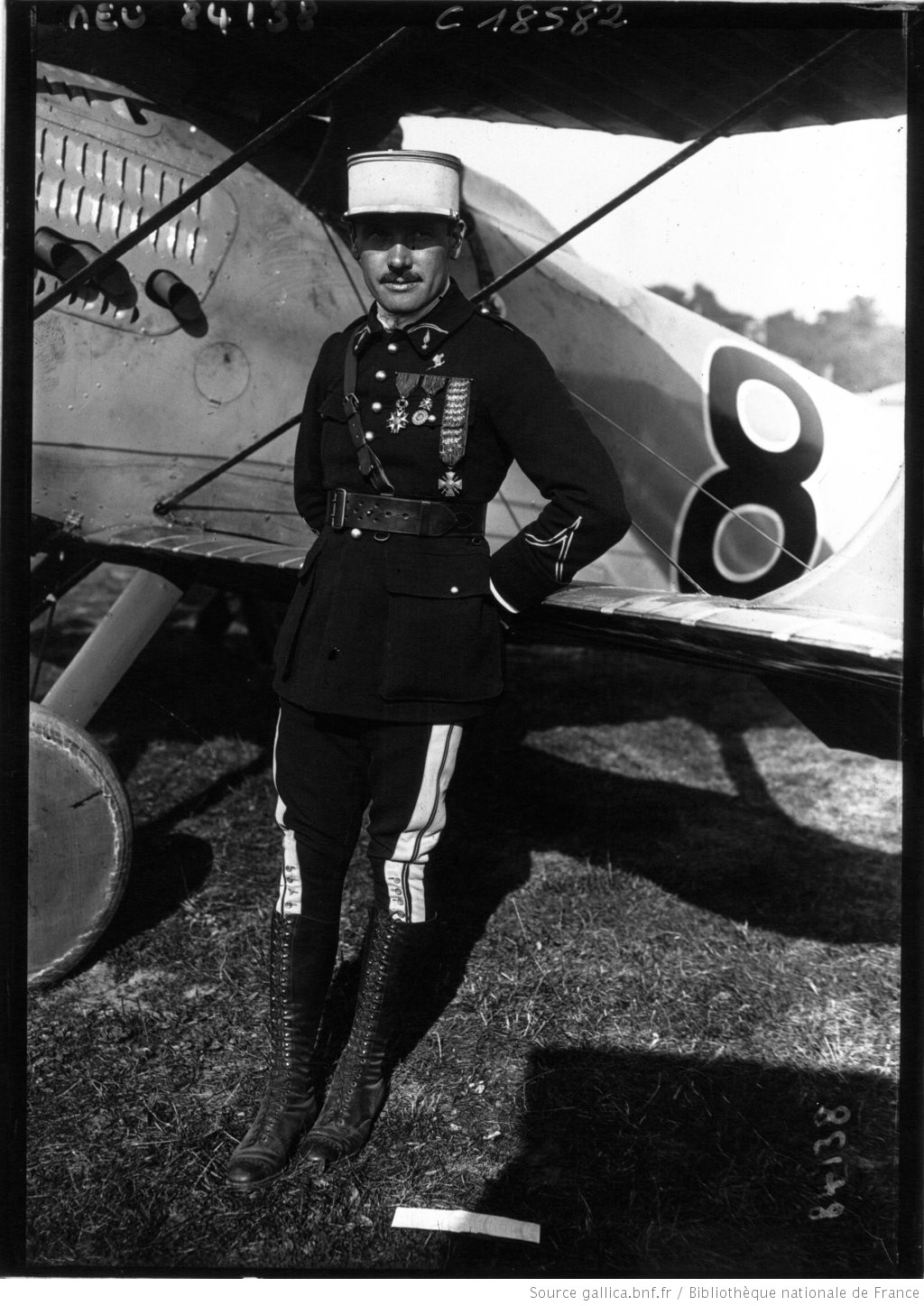 25 September 1920: At Villesauvage-La Marmogne, France, Le Marquis Bernard Henri Marie Léonard Barny de Romanet set a Fédération Aéronautique Internationale (FAI) World Record for Speed Over 100 Kilometers with an average speed of 257.50 kilometers per hour (160.00 miles per hour).¹ His airplane was an Avion SPAD S.20 bis-5.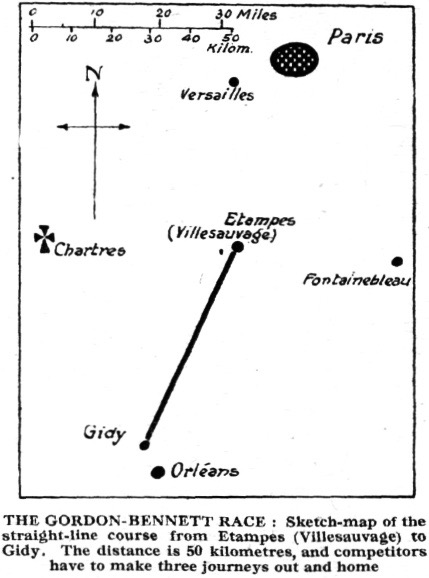 The SPAD Type 20 bis (Spad-Herbemont) was a single-seat, single-engine, single-bay biplane racer based on the two-seat S.XX fighter, designed by André Herbemont. The racer was 7.50 meters (24 feet, 7.3 inches) long with a wingspan of 6.48 meters (21 feet, 3.1 inches) and height of 2.50 meters (8 feet, 2.4 inches). The wings had a surface area of 14 square meters (151 square feet). The airplane had an empty weight of 890 kilograms (1,962 pounds), and gross weight of 1,050 kilograms (2,315 pounds). The racer carried 80 kilograms (176 pounds) of fuel.
The S.20s were powered by a water-cooled, normally-aspirated La Société Hispano-Suiza single-overhead cam 90° V-8 engine rated at 300 horsepower. (Specific variant unknown.)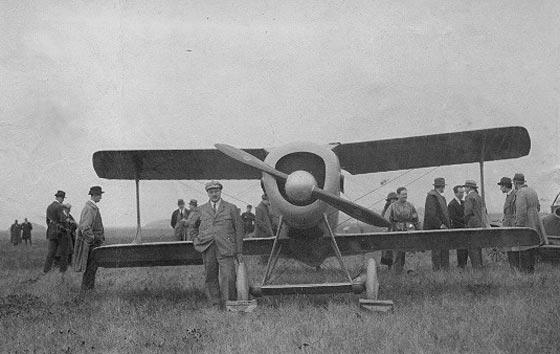 Flight commented on de Romanet's airplane:
The Spad
     As regards the French Spad flown by Bernard de Romanet, this had the standard Spad fuselage of monocoque construction, but an alteration in the wing arrangement was noticeable. Instead of carrying the top plane on centre section struts from the body, the G.B. Spad had its top plane attached direct to the fuselage. Judging by its performance, this innovation did not improve the speed, and the machine was obviously slower than Lecointe's Nieuport. In the first place, the maximum cross section of the body is much greater than the Nieuport, and the large nose radiator probably does not make matters better, although one would imagine that the two Lamlin radiators fitted to the Nieuport offer quite a lot of resistance. However, these radiators are now very extensively fitted on French machines, so perhaps their resistance is less than one would be inclined to expect.
—FLIGHT The Aircraft Engineer & Airships, No. 615 (Vol. XII, No. 41, 7 October 1920, Page 1058, Column 1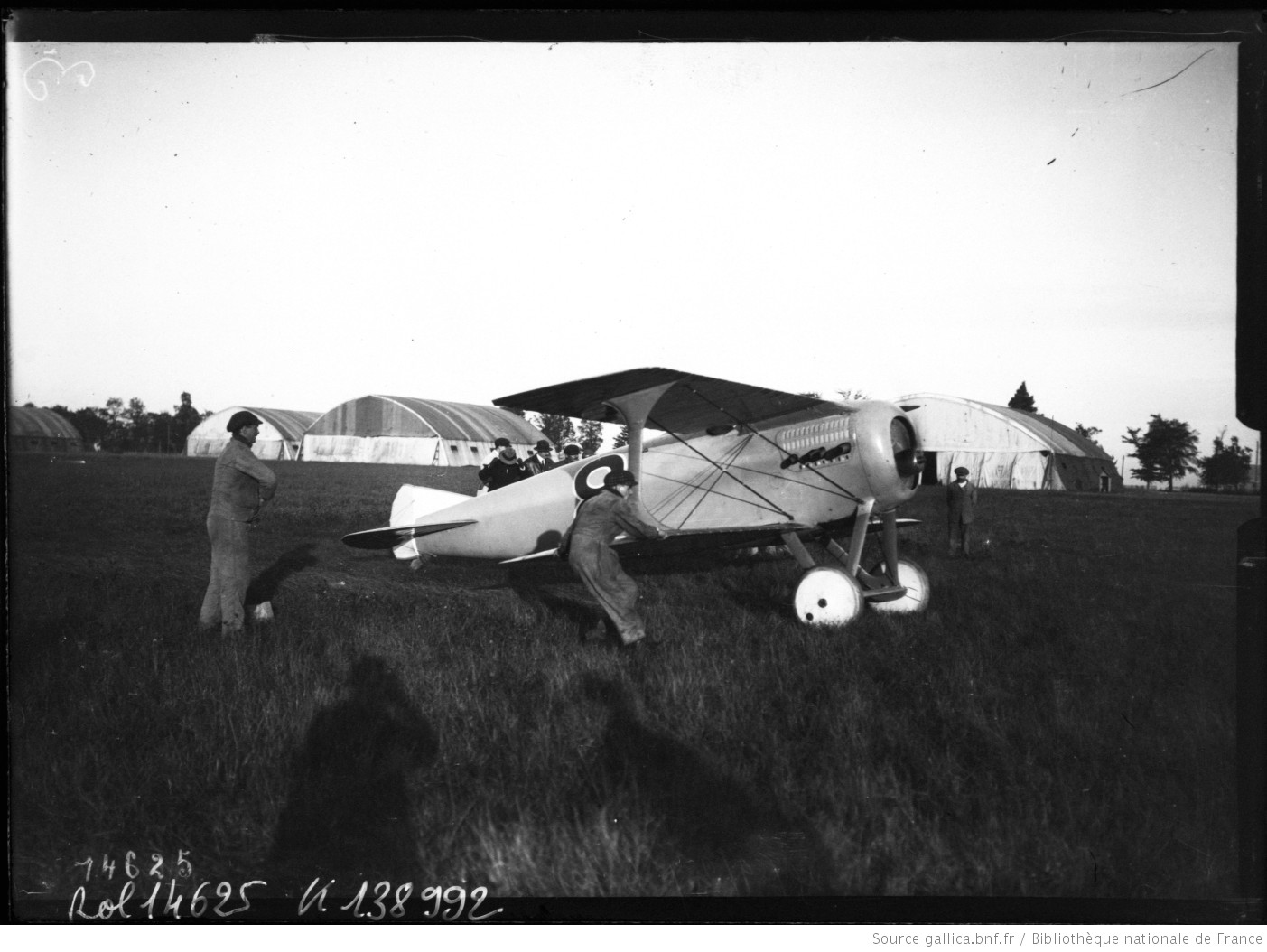 ¹ FAI Record File Number 15486
© 2018, Bryan R. Swopes