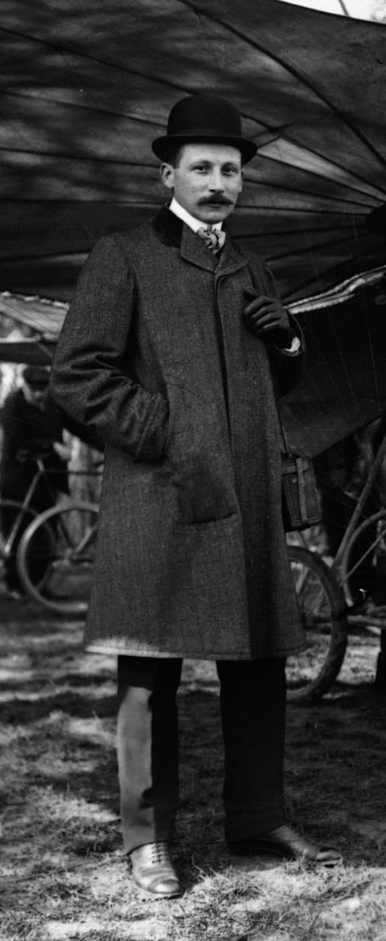 9 October 1890: At the Château d'Amainvilliers, near Gretz, Clément Ader's flying machine, Éole, flew for the first time.
An inventor, Ader had recently spent months in Algeria, observing the vultures. When he returned to France he began to design and build a bat-like machine with a wing spread of 46 feet (14 meters), weighing 1,100 pounds (500 kilograms), powered by a light-weight 4-cylinder steam engine. The engine produced 20 horsepower and drove a 4-bladed tractor propeller. The machine was named for the Greek god who controlled the winds, Aeolus.
The aircraft took off under its own power, climbed to an altitude of approximately 20 centimeters (8 inches) and flew 50 meters (164 feet). The flight was witnessed by two gentlemen named Espinosa and Vallier.
On a subsequent flight, Éole flew a similar distance, but came in contact with some carts that were under its path. It overturned and was destroyed.
Clément Ader went on to build other flying machines and remained interested in flight for the remainder of his life.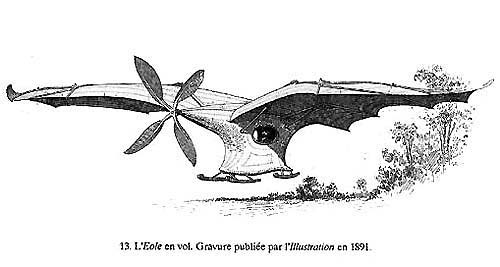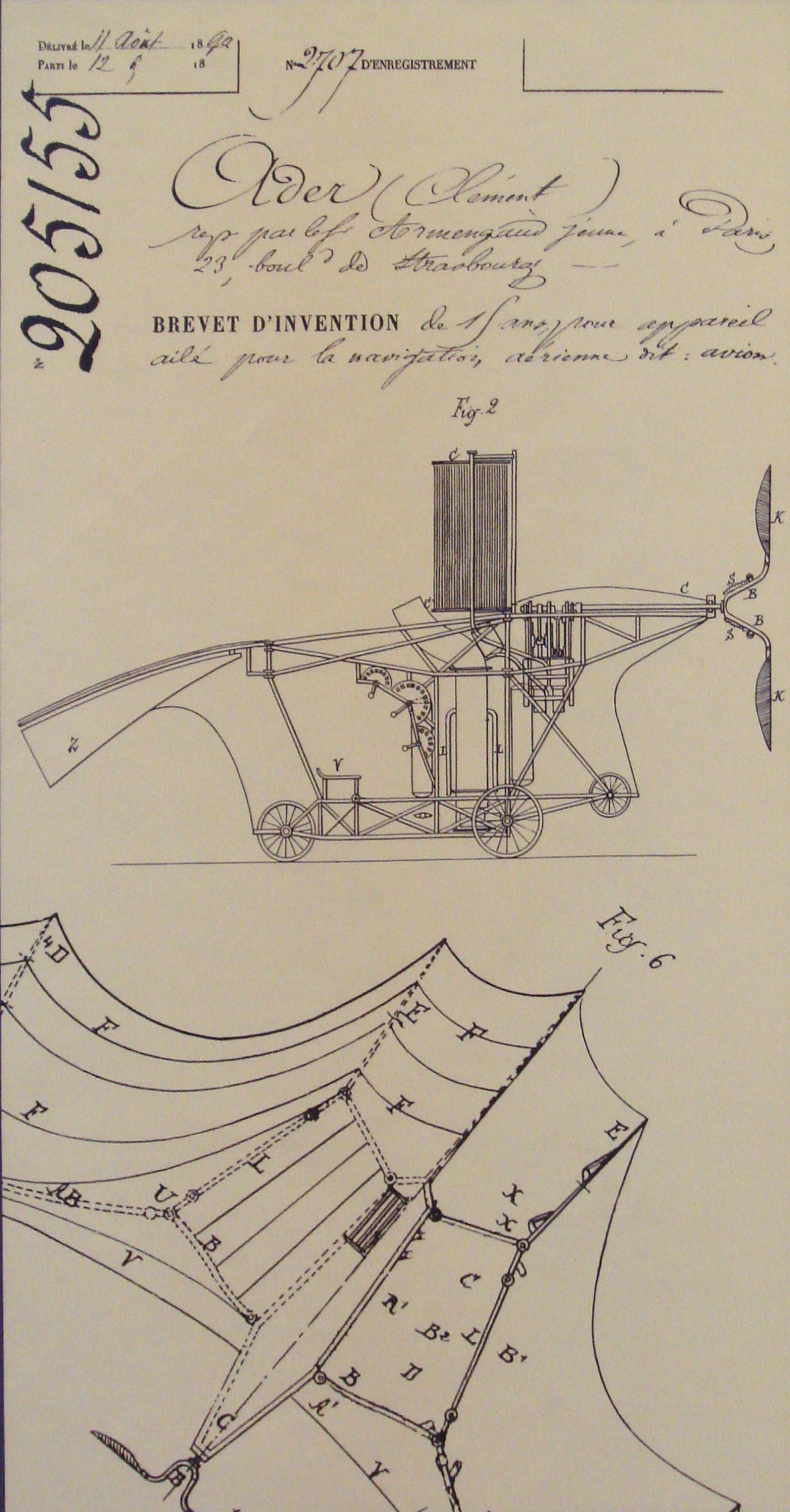 © 2022, Bryan R. Swopes