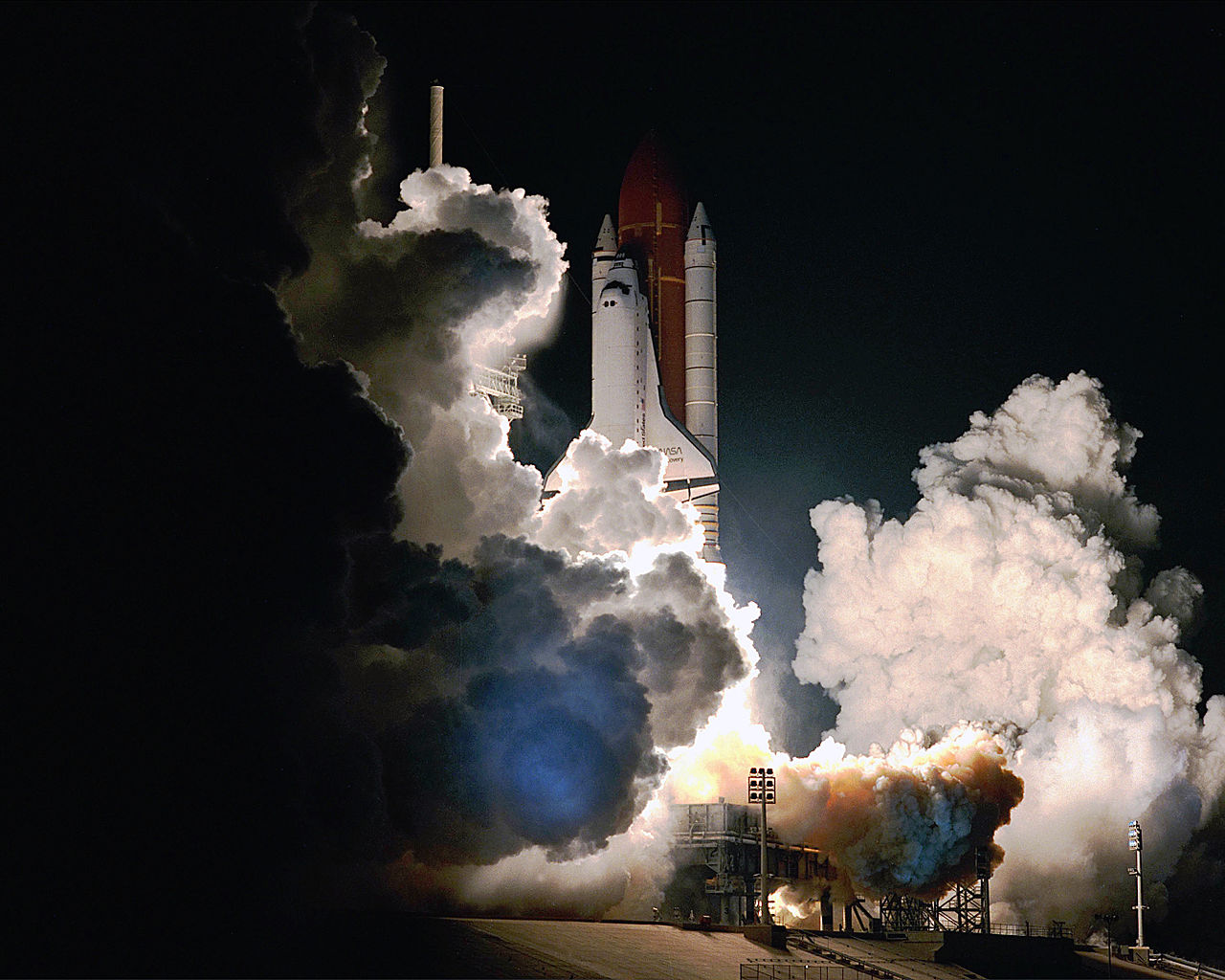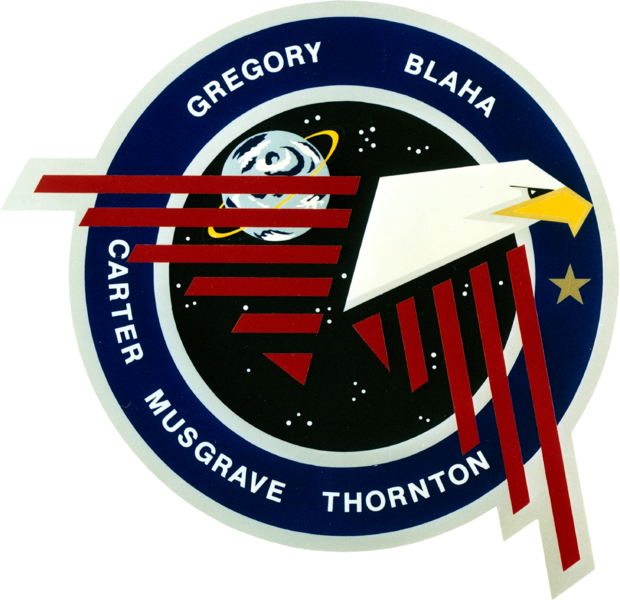 22 November 1989: At 7:23:29.986 p.m. Eastern Standard Time (00:23:29.986, 23 November, UTC) Space Shuttle Discovery (OV-103 ) lifted off from Launch Complex 39B at the Kennedy Space Center, Cape Canaveral, Florida, on its ninth flight, STS-33. This was the thirty-second flight of the Space Shuttle Program, and was a classified military mission.
Discovery carried a five person crew: Mission Commander, Colonel Frederick Drew Gregory, United States Air Force, and Shuttle Pilot, Colonel John Elmer Blaha, U.S.A.F., were both on their second space mission. Mission Specialist Franklin Story Musgrave, M.D., was on his third flight. Mission Specialists Captain Manley Lanier Carter, Jr., M.D., U.S. Navy, and Kathryn Ryan Cordell Thornton, Ph.D., were both on their first.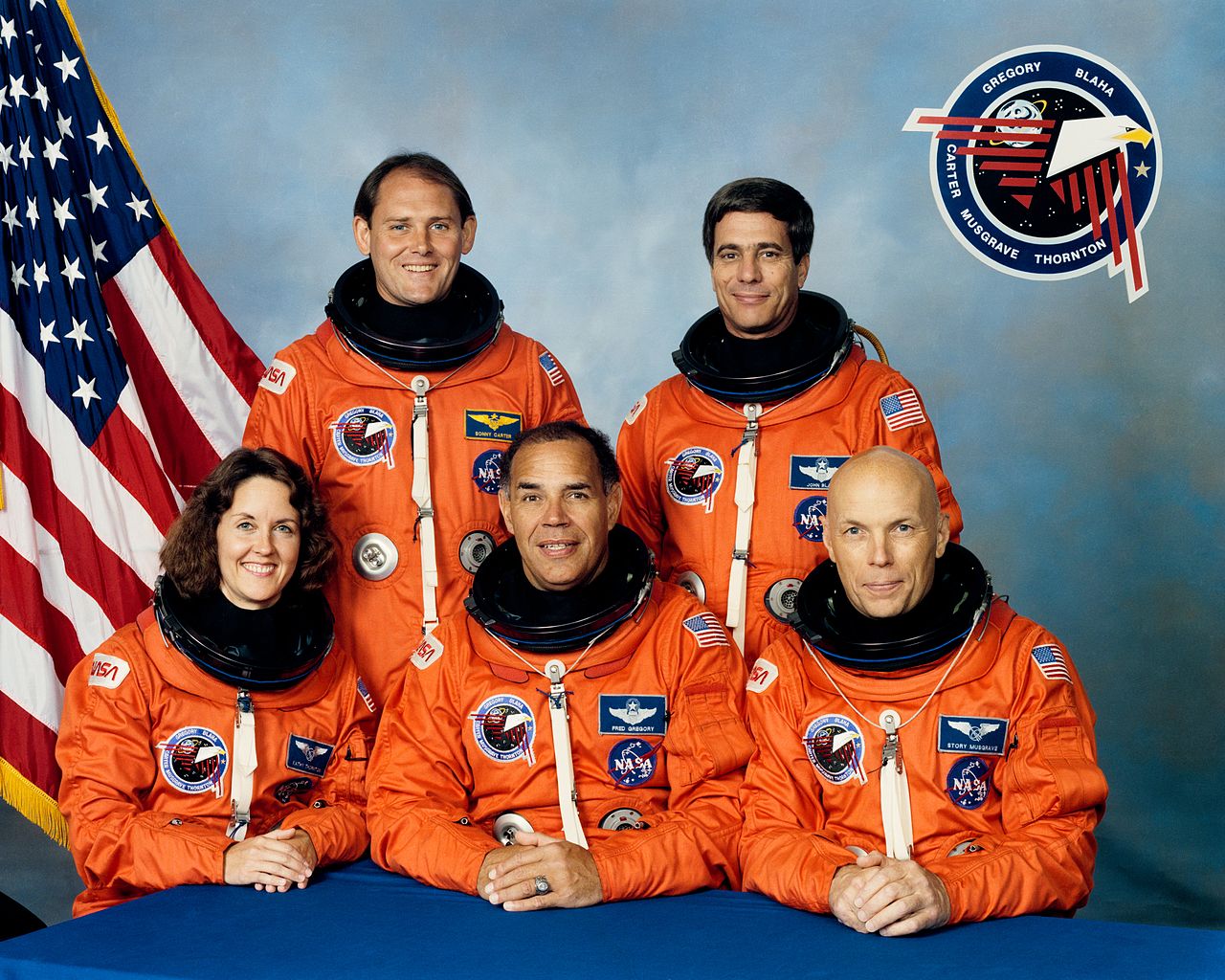 Discovery initially entered an elliptcal orbit, but a series of maneuvering burns were used to lift it into a circular orbit at an altitude of 280 nautical miles (322 statute miles/519 kilometers). The secret payload was launched on Discovery's seventh orbit and was propelled upward into a geosynchronous orbit.
After 79 orbits, Discovery landed at Edwards AFB on 27 November at 4:30:15.9 p.m., Pacific Standard Time 00:30:15.9, 28 November, UTC). The total duration of the flight was 5 days, 6 minutes, 46.014 seconds.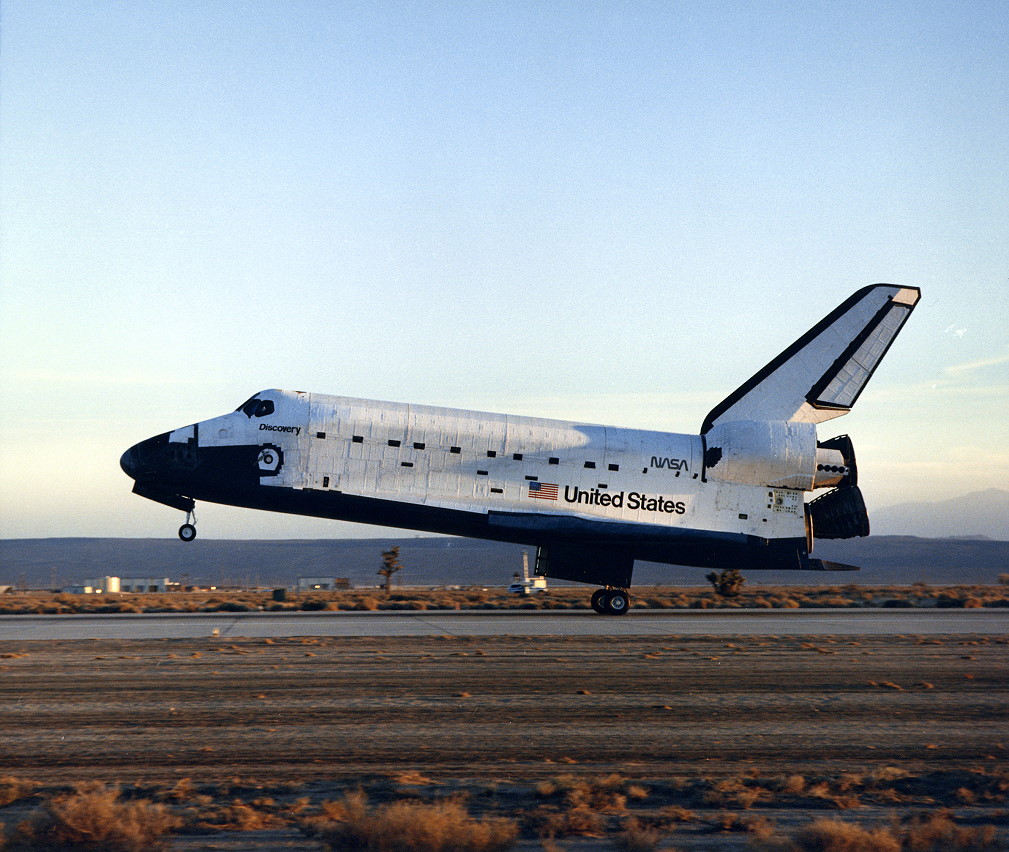 Discovery was carried back to KSC aboard a Shuttle Carrier Aircraft, 4 December 1989.
© 2019, Bryan R. Swopes