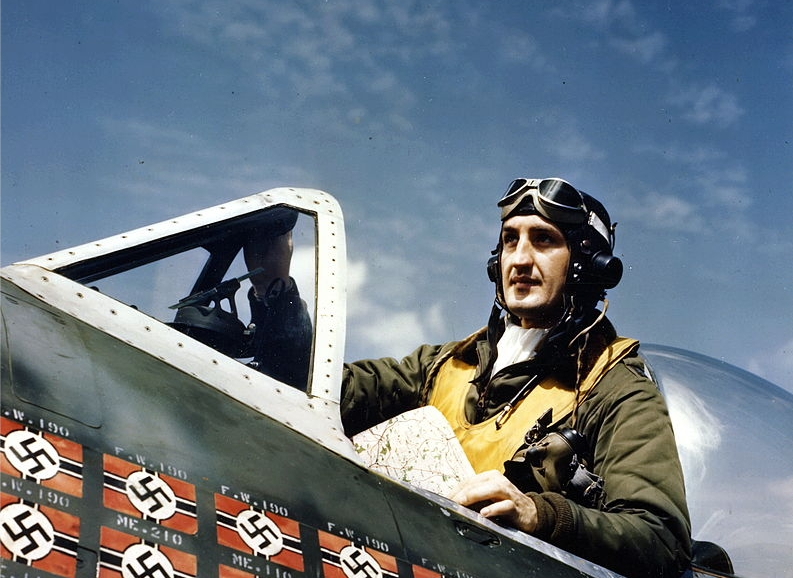 28 January 1919: Colonel Francis Stanley ("Gabby") Gabreski, United States Air Force, was born at Oil City, Pennsylvania. He was the second child of Stanislaw Gabryszewski, a railroad car repairer, and Jozefa Kapica Gabryszewsky, both immigrants from Poland. He attended Oil City High School, graduating in 1938.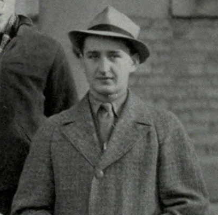 After two years of study at the University of Notre Dame, on 28 Francis S. Gabreski enlisted as a Flying Cadet, Air Corps, United States Army, at Pittsburgh, Pennsylvania. He was 5 feet, 8 inches (172.7 centimeters) tall and weighed 146 pounds (66.2 kilograms). After completing flight training, on 14 March 1941, Gabreski was commissioned as a second lieutenant, Air Reserve.
Lieutenant Gabreski was assigned as a fighter pilot with the 45th Pursuit Squadron, 15th Pursuit Group, at Wheeler Army Airfield, Territory of Hawaii. He flew  Curtiss P-36 Hawks and P-40 Warhawks. While at Wheeler, Gabreski met his future wife, Miss Catherine Mary Cochran. They planned to marry, but this was delayed  when the Imperial Japanese Navy attacked Hawaii on 7 December 1941.
On 1 March 1942, Gabreski was promoted to first lieutenant, Air Corps, Army of the United States (A.U.S.), and then to captain, 16 October 1942. Captain Gabreski was sent to Britain with the 56th Fighter Group.
Because of his Polish lineage and his fluency in the language, Gabreski requested assignment to a Polish fighter squadron fighting with the Royal Air Force. His request was approved and he was assigned to No. 315 Squadron, based at RAF Northolt, London, England, where he flew the Supermarine Spitfire Mk.IX. (One of those Spitfires, Spitfire Mk.IXc BS410, is currently under restoration at the Biggin Hill Heritage Hangar.)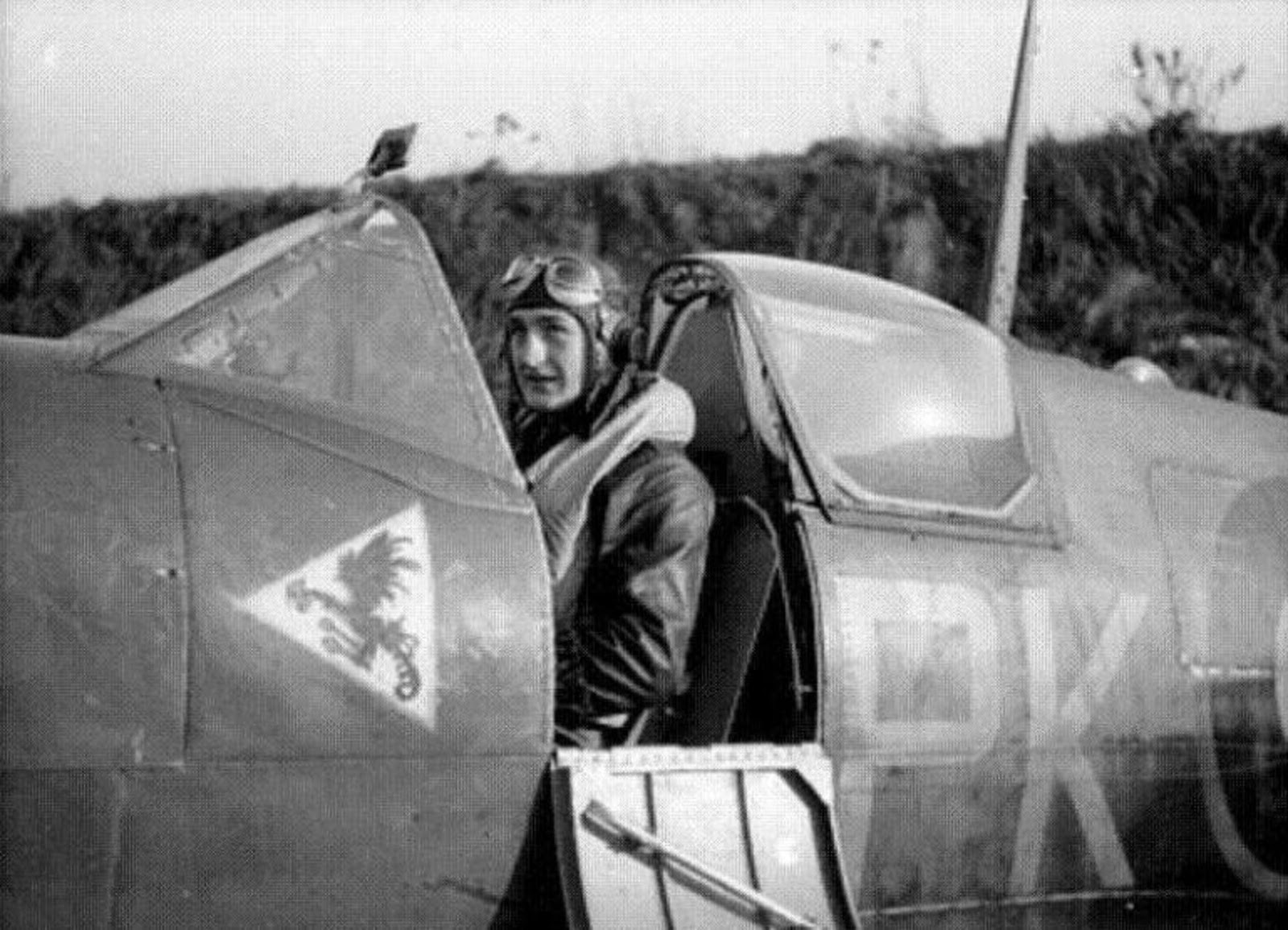 As American involvement in the European Theater increased, "Gabby" returned to the 61st Fighter Squadron, 56th Fighter Group, and flew the Republic P-47C Thunderbolt. He was promoted to the rank of Major, 19 July 1943.
Major Gabreski was promoted to the rank of lieutenant colonel, 23 January 1944. He took command of the 61st Fighter Squadron on 13 April 1944.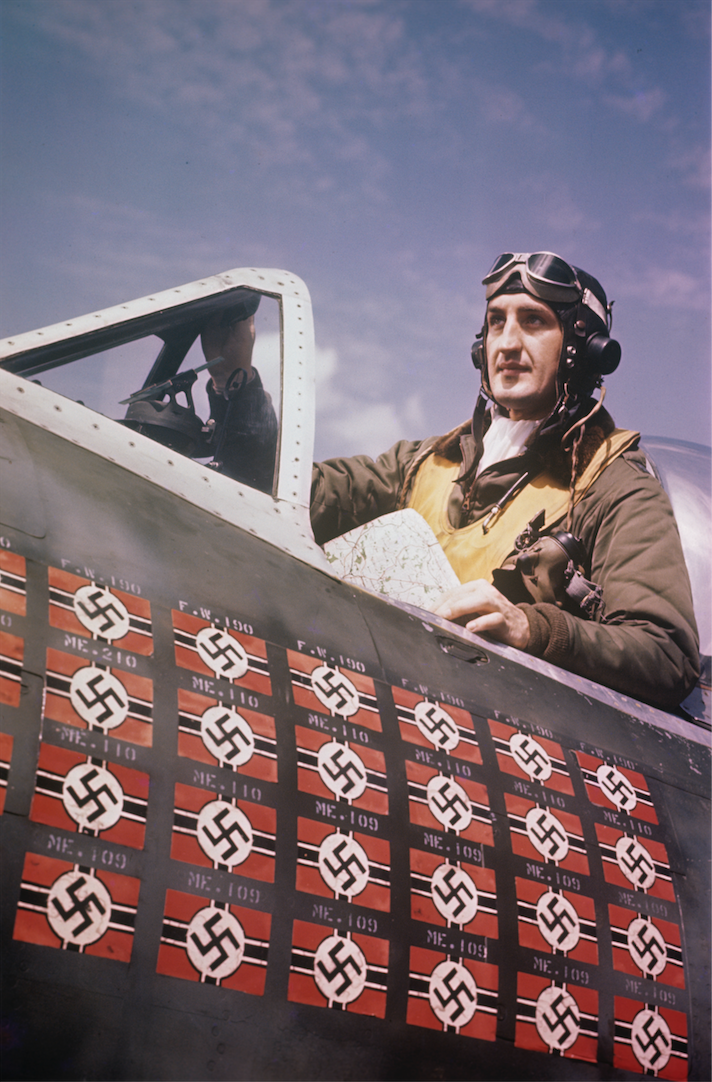 By July 1944, he had shot down 28 enemy fighters in aerial combat and destroyed another three on the ground, making him the leading American fighter ace up to that time.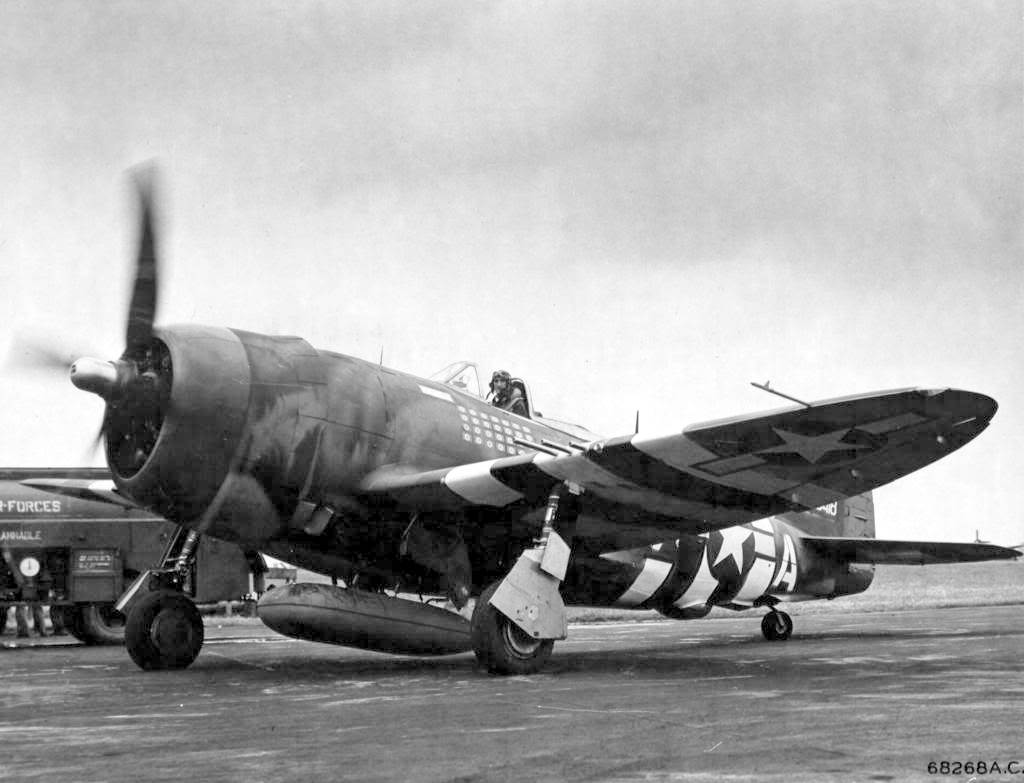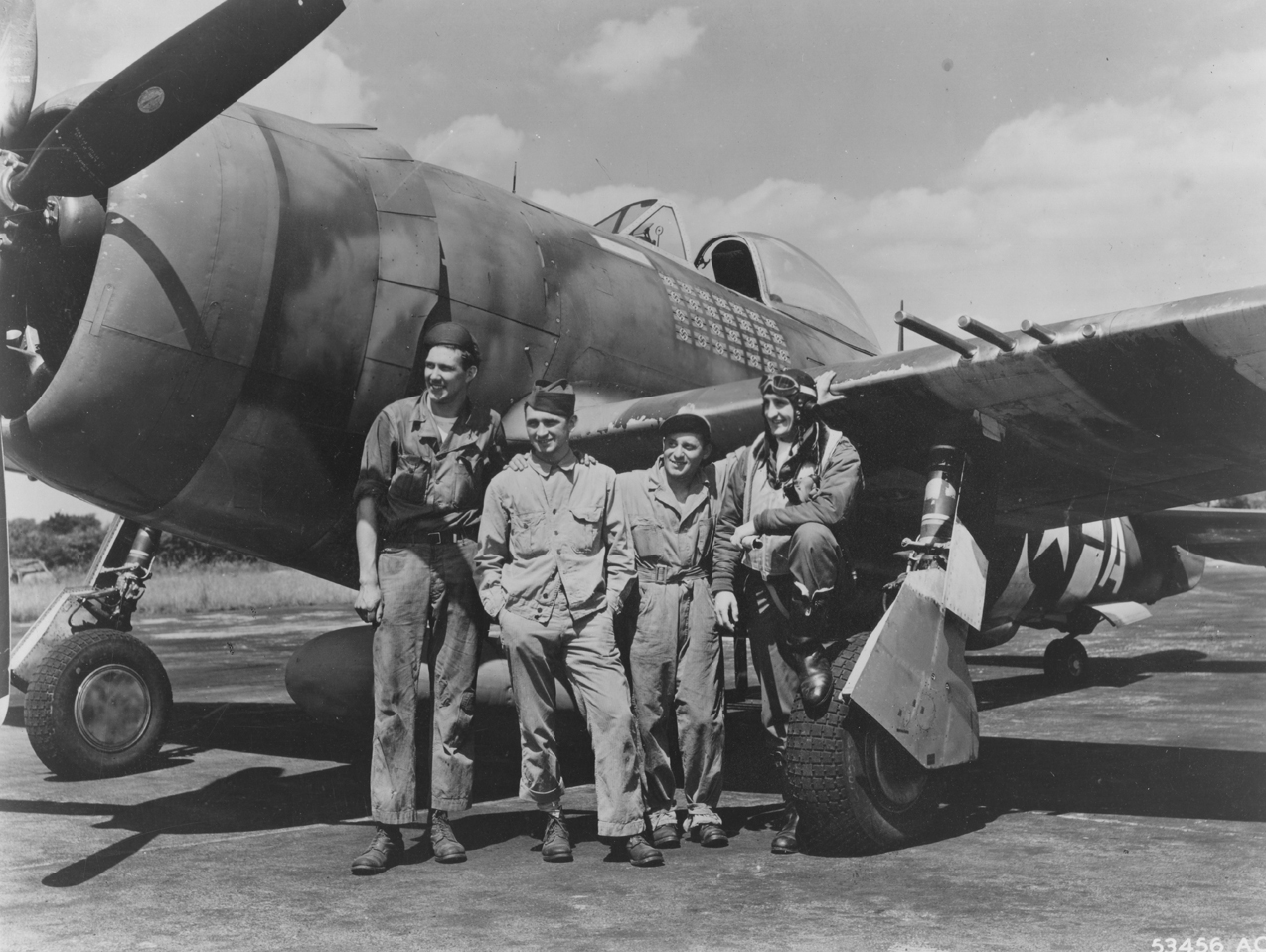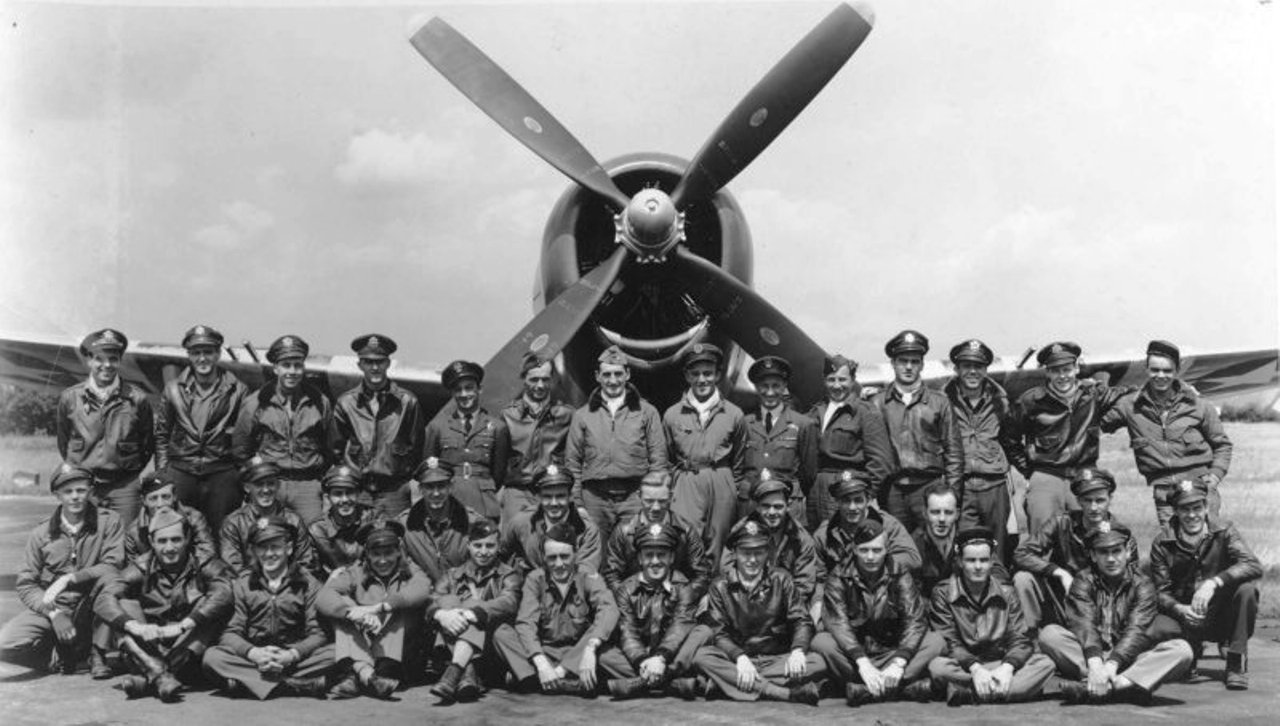 Having flown 193 combat missions and awaiting transport to the United States, on 20 July 1944 Gabreski decided to take "just one more." As he made a low strafing run across an enemy airfield near Bassenheim, Germany, the tips of his propeller blades hit the ground, causing a severe vibration. He put his Thunderbolt down on its belly, climbed out and ran to avoid being captured. He evaded the enemy for five days before he was caught. Gabreski was held as a Prisoner of War at Stalag Luft I until April 1945.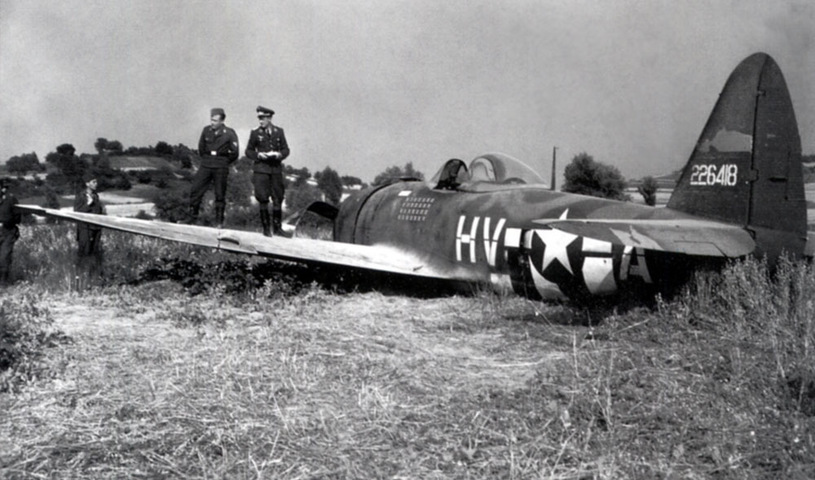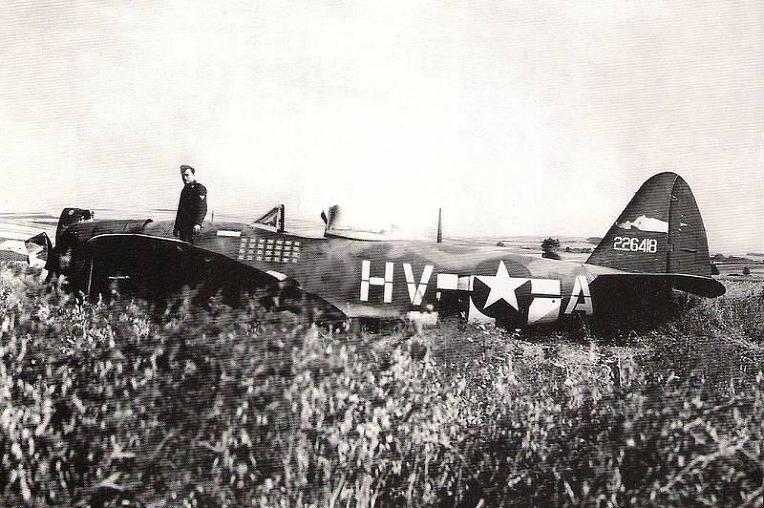 Gabreski was promoted to the rank of Colonel, Army of the United States, 24 October 1945. He was released from active duty in September 1946. He then joined the Air National Guard with the rank of Lieutenant Colonel, 6 December 1946.
Gabreski resumed his college education, enrolling as one of the first students at the School of General Studies of Columbia University in 1947. He graduated with a bachelor of arts degree (B.A.) in political science, in 1949.
During the the Korean War, Lieutenant Colonel Gabreski served with the 4th Fighter Interceptor Wing and commanded the 51st Fighter Interceptor Wing. He is credited with shooting down 6.5 Mikoyan-Gurevich MiG 15 fighters netween 8 July 1951 and 13 April 1952, while flying North American Aviation F-86A and F-86E Sabres. (The ".5" represents credit shared with another pilot for one enemy airplane destroyed, 20 February 1952.) Gabreski flew 100 combat missions over Korea.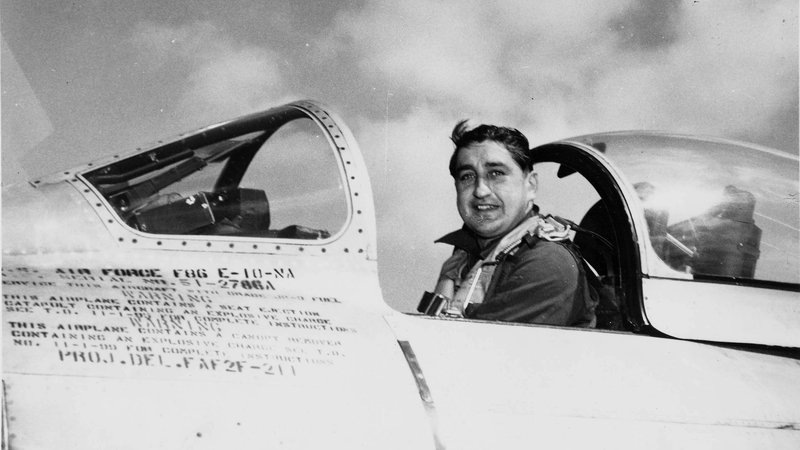 After an assignment as Chief of Combat Operations, Office of the Deputy Inspector General, at Norton Air Force Base in southern California, Colonel Gabreski attended the Air War College at Maxwell Air Force Base, Montgomery, Alabama. He was then assigned as Deputy Chief of Staff, Ninth Air Force.
He went on to command two tactical fighter wings, the 354th and the 18th, flying North American Aviation F-100 Super Sabres.
Colonel Gabreski's final fighter command was the 52nd Fighter Wing (Air Defense) based at Suffolk County Airport, New York, which was equipped with the McDonnell F-101 Voodoo interceptor.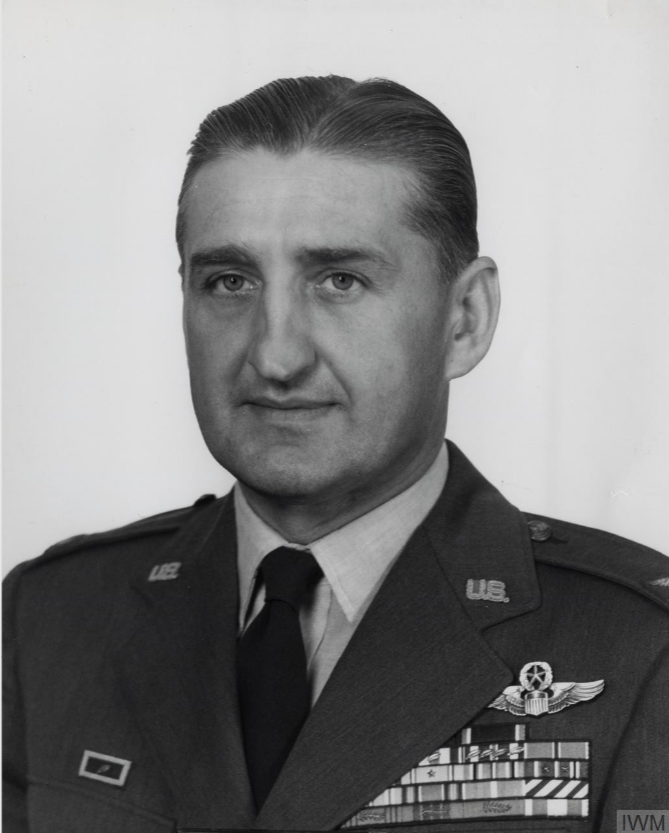 Colonel Gabreski retired from the Air Force 1 November 1967 after 27 years of service and 37.5 enemy aircraft destroyed. At the time of his retirement, he had flown more combat missions than any other U.S. Air Force fighter pilot.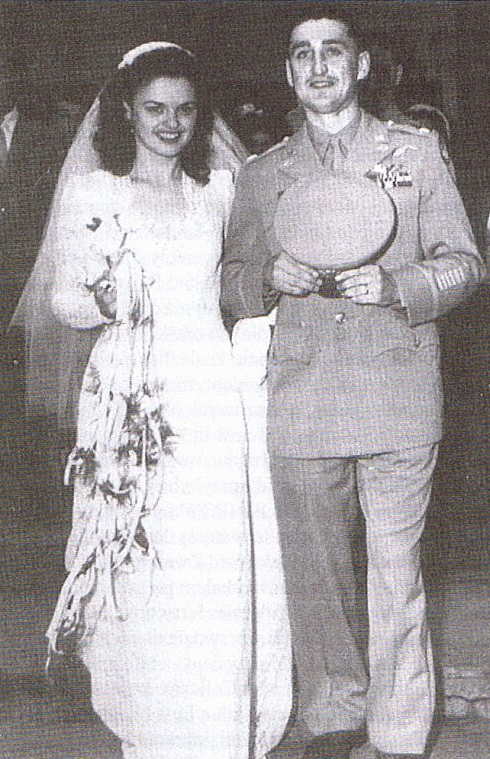 Gabby Gabreski married Miss Catherine Mary ("Kay") Cochran, 11 June 1945, at Our Lady of the Angels Chapel, Campion College, Prairie du Chien, Wisconsin. They would have nine children. Mrs Gabreski died in a car accident in 1993.
Two of their sons graduated from the United States Air Force Academy at Colorado Springs, Colorado, and became U.S. Air Force pilots. His daughter-in-law, Lieutenant General Terry L. Gabreski, USAF, was the highest-ranking woman in the United States Air Force at the time of her retirement.
Colonel Gabreski was awarded the Distinguished Service Cross for his actions in combat on 26 November 1943, when he shot down two enemy Messerschmitt Bf 110 fighters. His other decorations include the Distinguished Service Medal, Silver Star with oak leaf cluster (two awards), Legion of Merit, Distinguished Flying Cross with two silver and bronze oak leaf clusters (thirteen awards), Bronze Star, Air Medal with one silver and one bronze oak leaf cluster (seven awards), and Prisoner of War Medal. He was awarded the Royal Air Force Distinguished Flying Cross, France's Légion d'honneur and Croix de Guerre with Palm, Poland's Krzyż Walecznych and the Belgian Croix de Guerre with Palm.
In 1991, Suffolk County Airport, New York, was renamed Francis S. Gabreski Airport in his honor.
Colonel Gabreski died  31 January 2002 at the age of 83 years. He is buried at Calverton National Cemetery, Long Island, New York.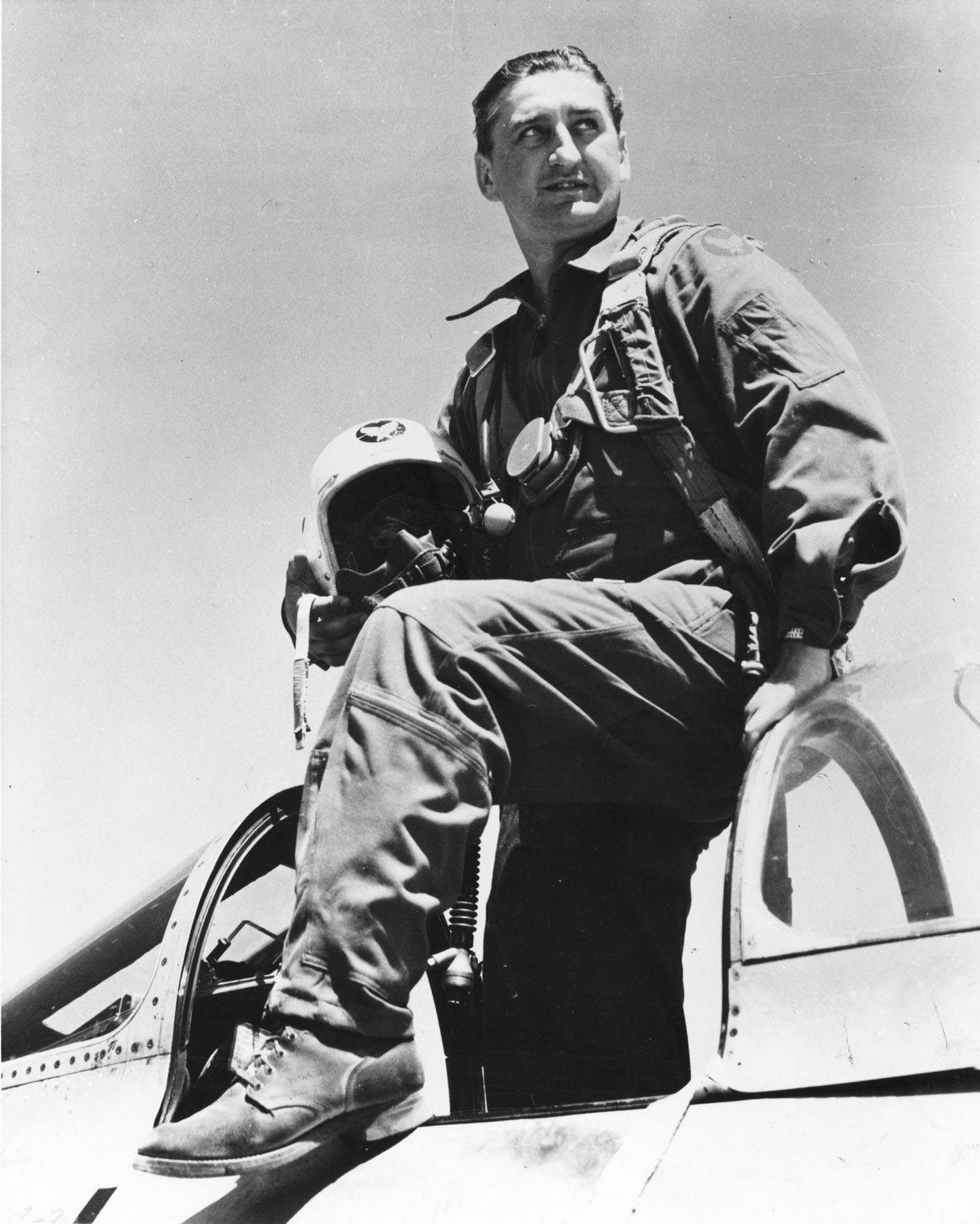 © 2019, Bryan R. Swopes