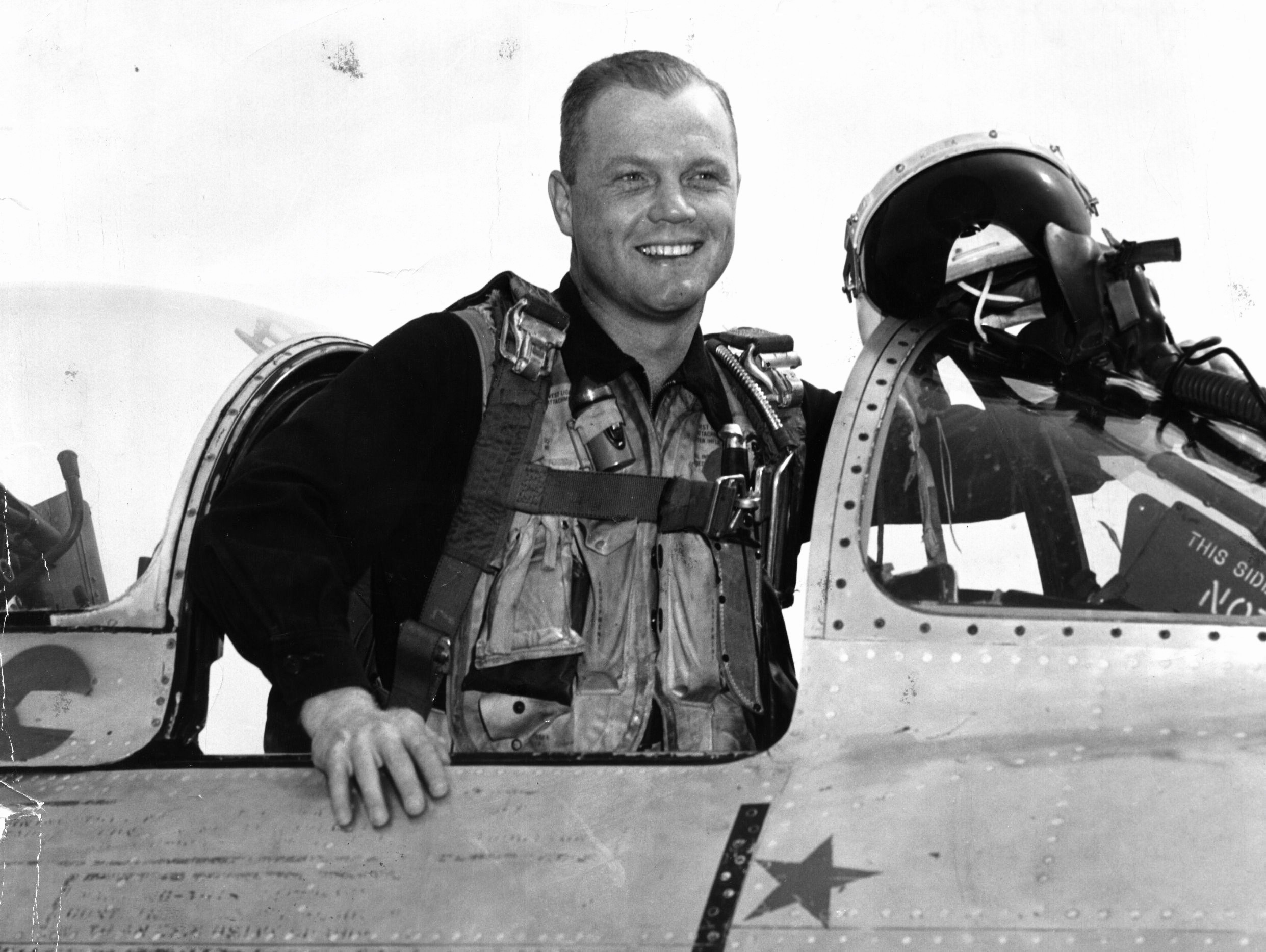 23 July 1953: Major John H. Glenn, Jr., United States Marine Corps, shot down his third and final MiG-15 fighter during the Korean War.
Major Glenn had previously flown a Grumman F9F Panther with VMF-311, but was assigned to the U.S. Air Force 25th Fighter Interceptor Squadron, 51st Fighter Interceptor Group, at K13, Suwon, Korea.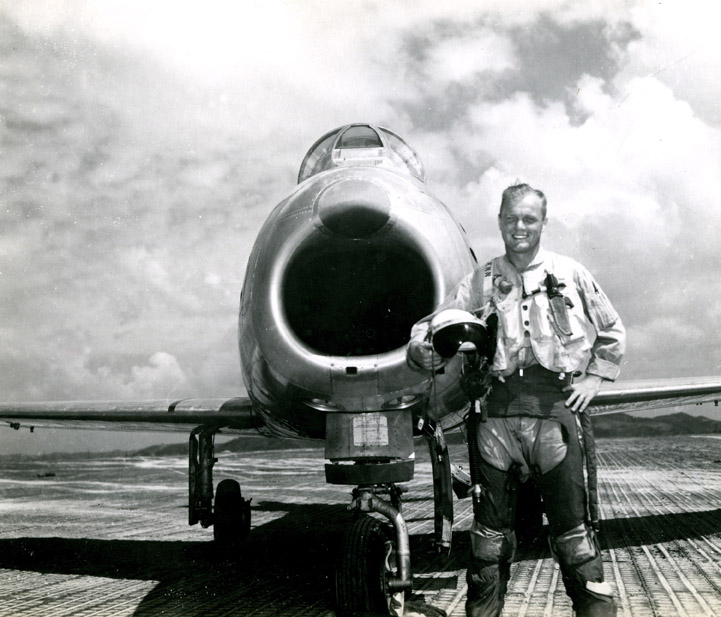 While on temporary duty with the Air Force squadron, Glenn flew the North American Aviation F-86F Sabre air superiority fighter. He shot down all three MiG fighters with F-86F-30-NA serial number 52-4584. His previous victories were on 12 July and 19 July, 1953, also against MiG-15 fighters.
Major Glenn had painted the names of his wife and two children,  "Lyn Annie Dave," on the nose of his airplane, but after being heard complaining that there "weren't enough MiGs," he came out one morning to find MIG MAD MARINE painted on the Sabre's side.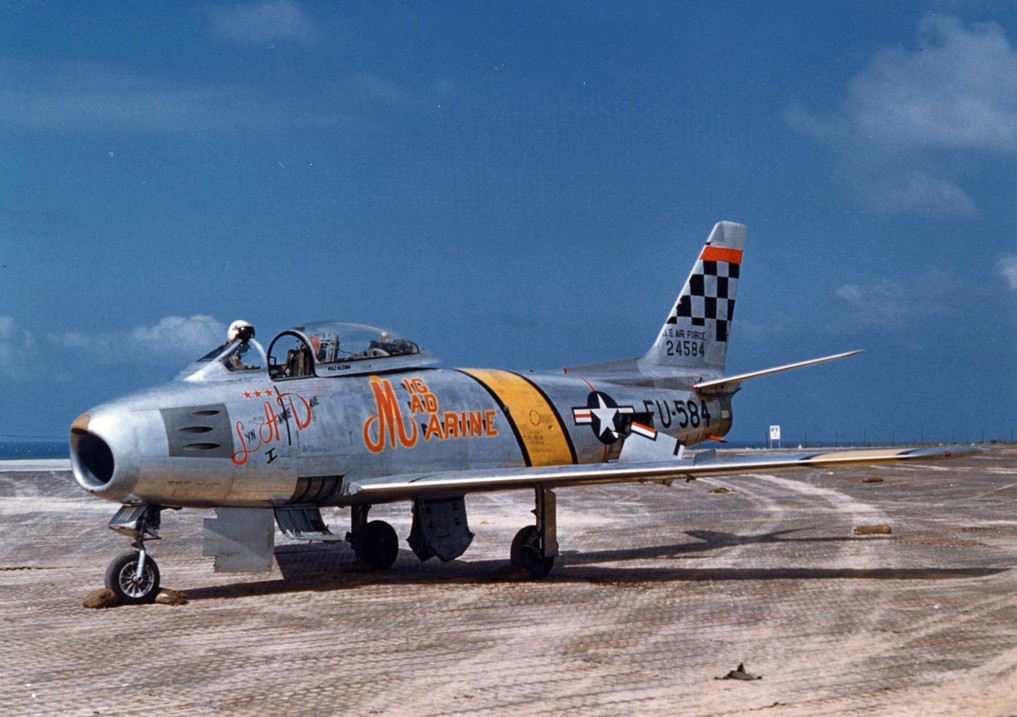 © 2017, Bryan R. Swopes