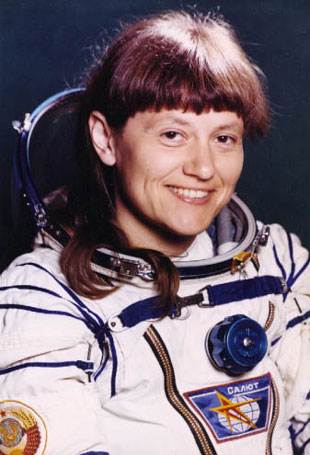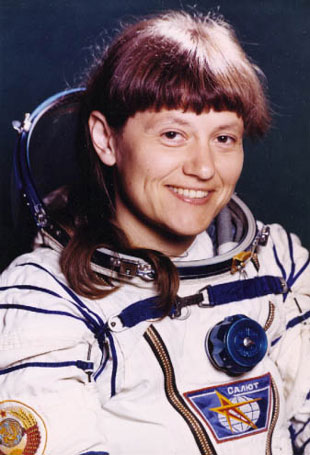 25 July 1984: Cosmonaut Svetlana Yevgenyevna Savitskaya, on her second mission to the Salyut 7 space station, became the first woman to perform a space walk, when she spent 3 hours, 35 minutes outside the space station.
Major Savitskaya was the second woman to fly in space, after Cosmonaut Valentina Vladimirovna Tereshkova. Her first space flight was also to Salyut 7, in 1982. She was assigned as commander of an all-woman crew to the station, but that flight was cancelled. She has spent 19 days, 7 hours, 6 minutes in space.
Major Savitskaya is a retired flight engineer and test pilot who holds 18 world records in MiG aircraft. She was twice awarded Hero of the Soviet Union.
Married with one child, she retired in 1993. Major Savitskaya currently serves in the State Duma, the lower house of the Russian parliament.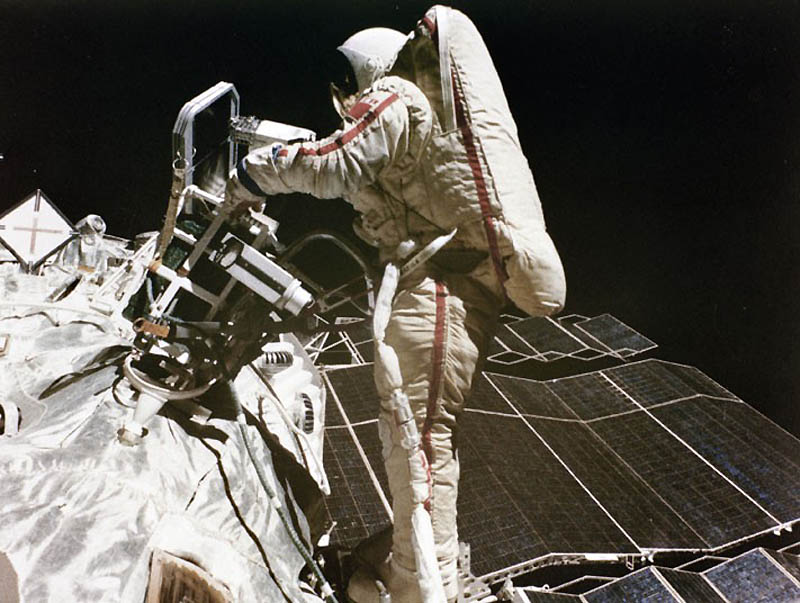 © 2015, Bryan R. Swopes
by