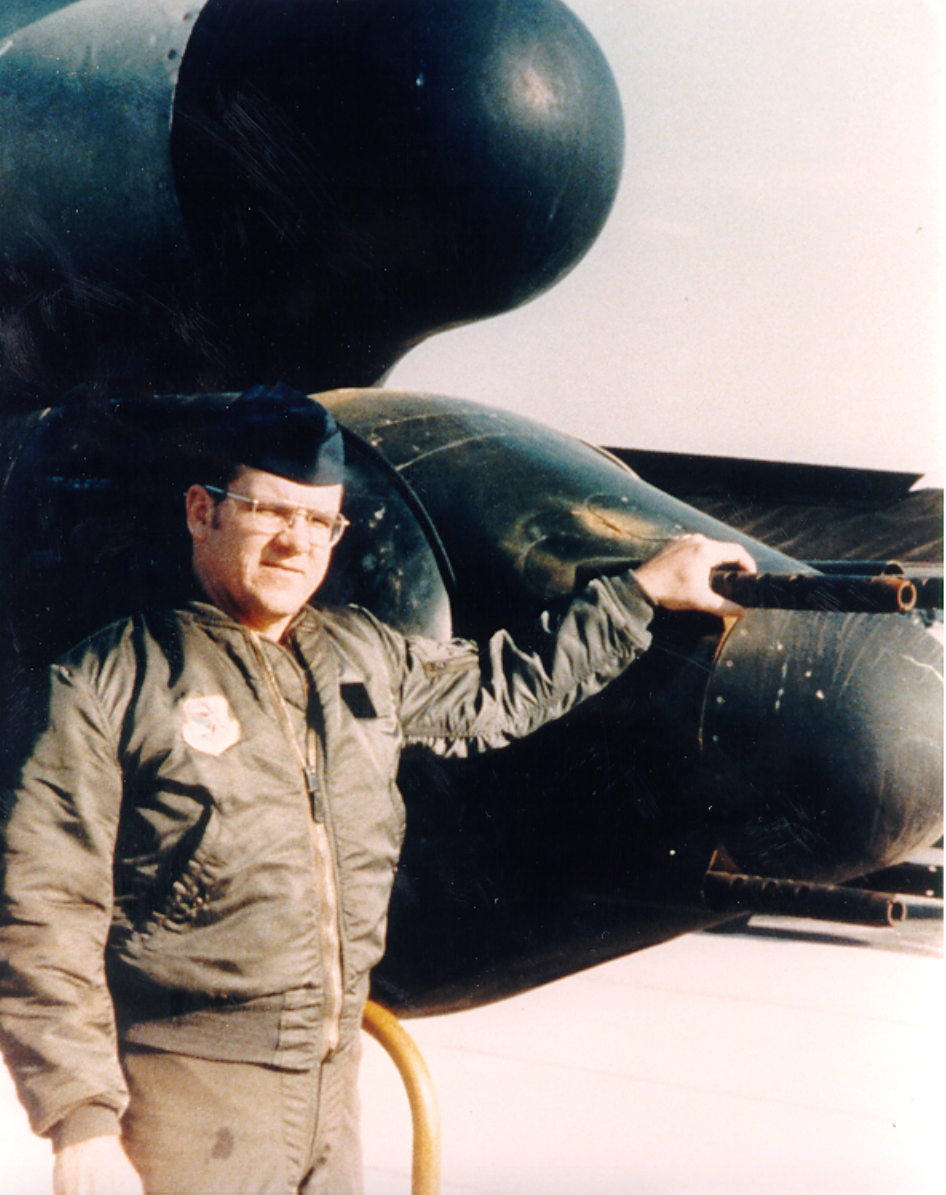 18 December 1972: On the first night of  Operation Linebacker II, Staff Sergeant Samuel Olin Turner, United States Air Force, the gunner aboard Boeing B-52D-35-BW Stratofortress 56-676 (call sign "Brown 3"), saw a supersonic Mikoyan-Gurevich MiG 21 interceptor approaching the bomber from below and behind, with a second interceptor following at a distance.
As the Mach 2 fighter made a firing pass, Turner directed the four Browning AN-M3 .50-caliber machine guns of the bomber's tail turret at the enemy fighter and opened fire. In a single 6–8 second burst, he expended 694 rounds of ammunition. He saw "a gigantic explosion to the rear of the aircraft."
Master Sergeant Louis E. LeBlanc, the gunner on another B-52, "Brown 2," had also seen the MiG 21 and confirmed Turner's kill.
Staff Sergeant Turner was the first B-52 gunner to be officially credited with shooting down an enemy fighter, and the first aerial gunner to shoot down an enemy aircraft since the Korean War. He was awarded the Silver Star.
The citation reads,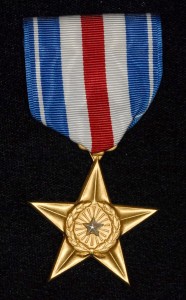 Staff Sergent Samuel O. Turner distinguished himself by gallantry in connections with military operations against an opposing armed force as a B-52 Fire Control Operator near Hanoi, North Vietnam, on 18 December 1972. On this mission, Sergeant Turner's aircraft was attacked by numerous enemy fighters. During these attacks he skillfully operated his gunnery radar equipment to train his guns on the attackers and destroyed one of them. By his courage in the face of hazardous combat conditions and outstanding professional skill, he successfully defended his aircraft and its crew and enabled it to complete its mission and return safely to base. By his gallantry and devotion to duty, Sergeant Turner has reflected great credit upon himself and to the United States Air Force.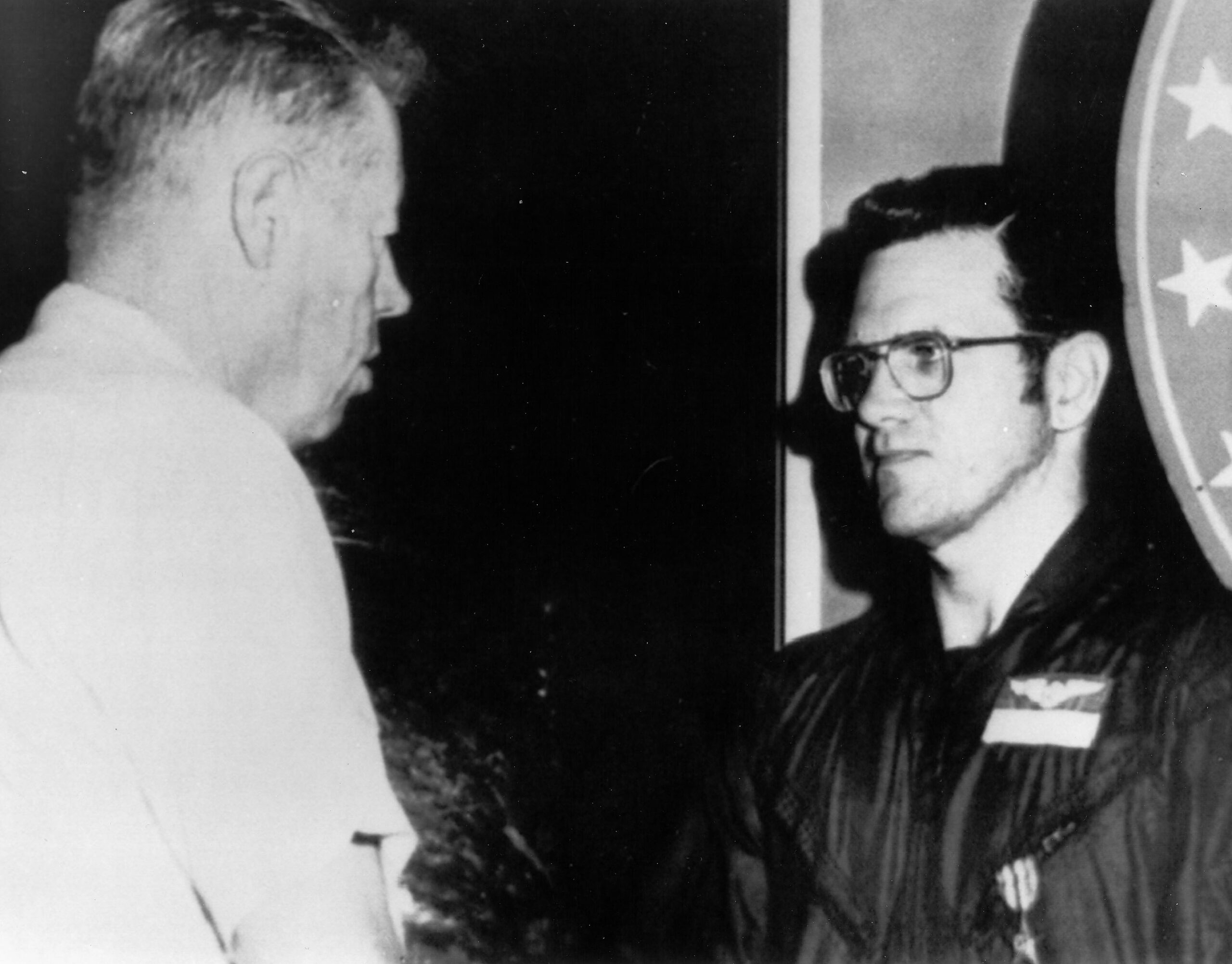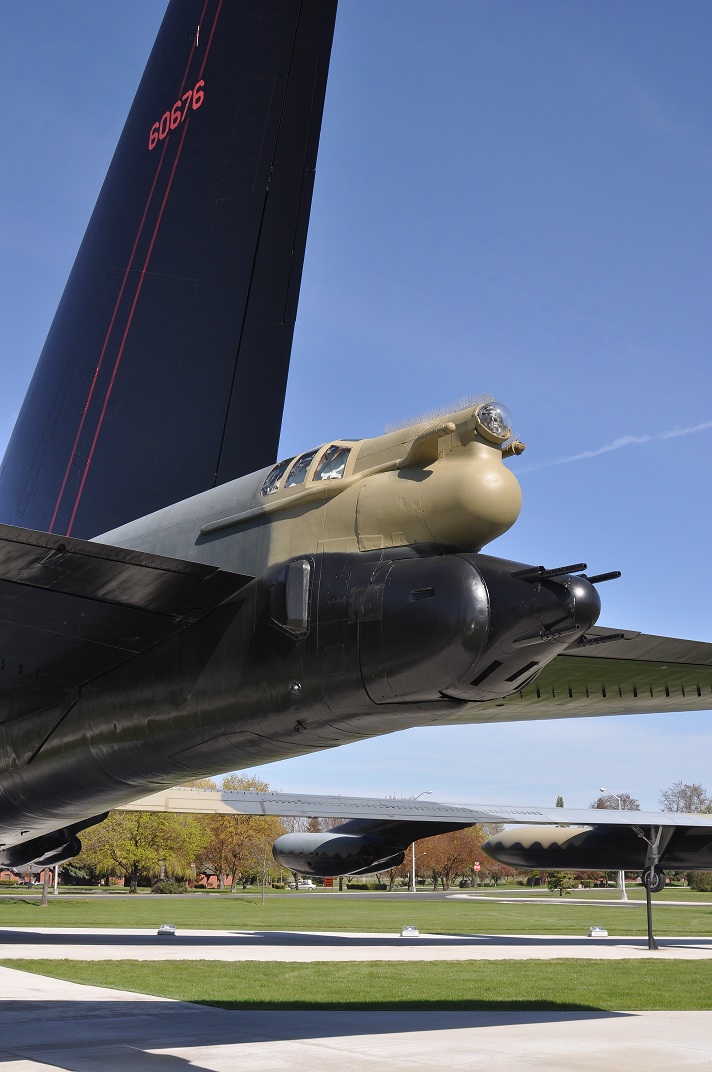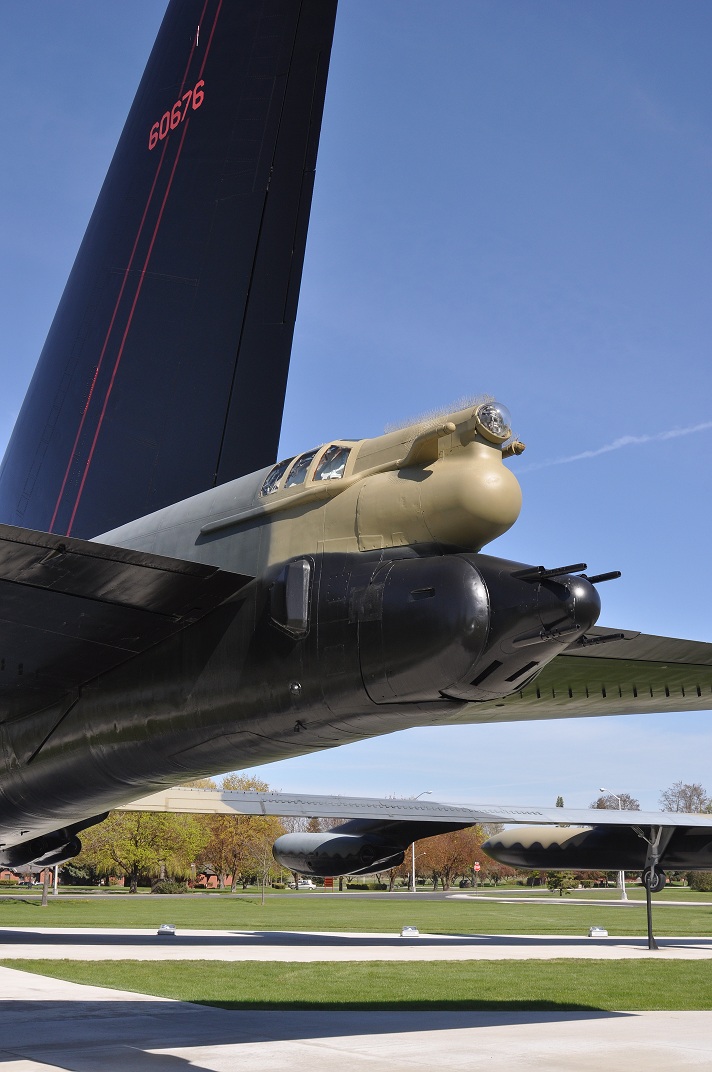 Samuel Olin Turner was born at Atlanta, Georgia, 15 August 1942. He was the son of William Edgar Turner and Beatrice Honnicutt Turner. Sam Turner attended Russell High School at East Point, Georgia, then studied at David Lipscomb College, Nashville, Tennessee.
Turner enlisted in the United States Air Force, 13 January 1970, and was trained as a gunner on Boeing B-52s. He served in Southeast Asia for two years. In 1977, Technical Sergeant Turner transitioned to the B-52H Stratofortress, which was equipped with a remotely-operated M61A1 20 mm six-barreled rotary cannon.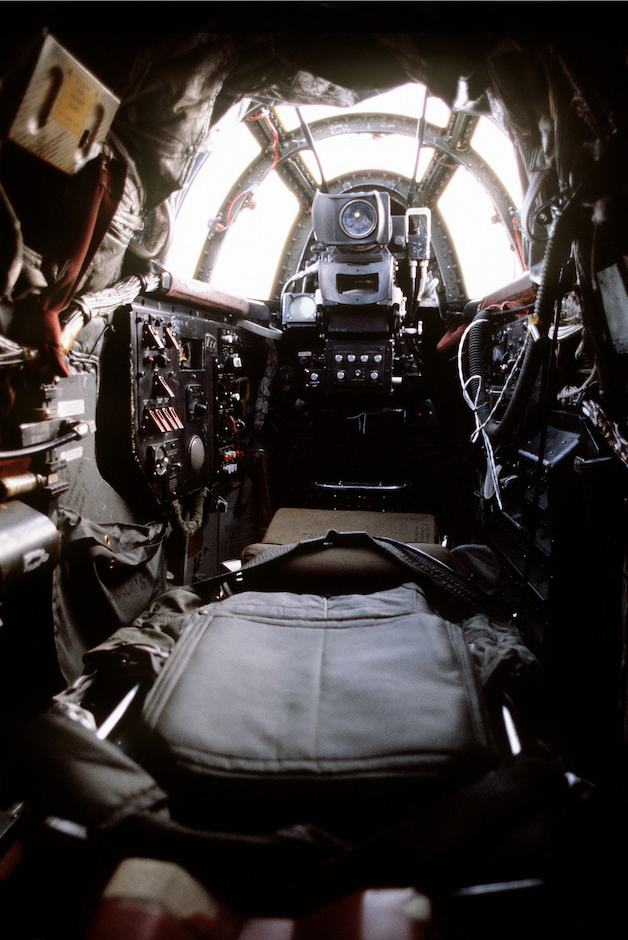 Senior Master Sergeant Samuel O. Turner was released from the U.S. Air Force 31 January 1982. In addition to the Silver Star, during his military career Turner had been awarded the Distinguished Flying Cross and a number of Air Medals. He died at Stockbridge, Georgia, 9 April 1985, at the age of 42 years.
The Samuel O. Turner Airman Leadership School at Ellsworth Air Force Base, near Rapid City, South Dakota, is named in his honor.
56-676 was the last Boeing B-52D Stratofortress in service. It is on display at Fairchild Air Force Base, Spokane, Washington.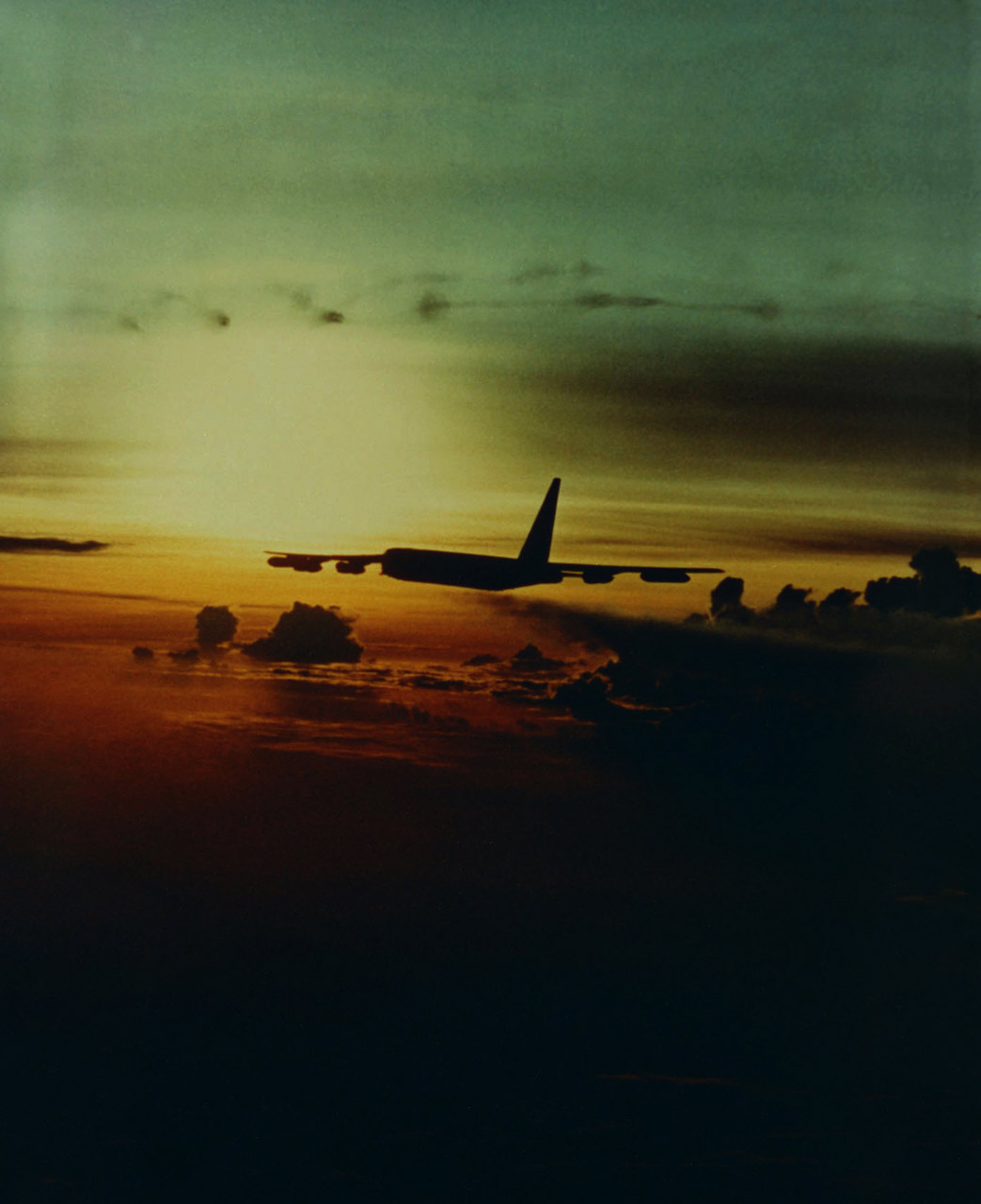 © 2017, Bryan R. Swopes