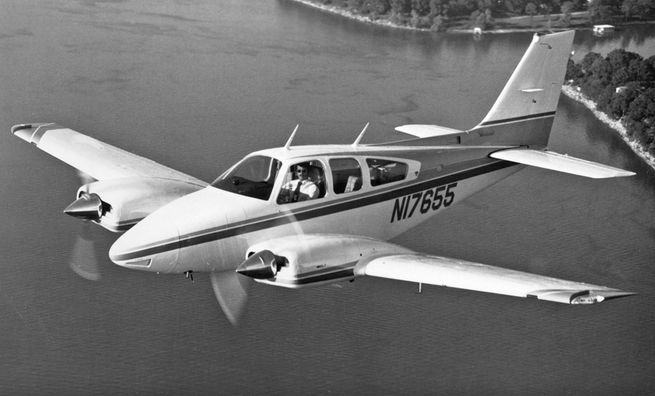 29 February 1960: Beech Aircraft Corporation test pilot S. Little made the first flight of the Beechcraft 95-55 Baron, serial number TC-1.
One of the most popular light twin airplanes, the original production variant was flown by a single pilot and could carry 3 to 4 passengers. The Baron 55 was 26 feet, 8 inches (8.128 meters) long with a wingspan of 37 feet, 10 inches (11.532 meters) and overall height of 9 feet, 7 inches (2.921 meters). It had a maximum takeoff weight of 4,880 pounds (2,214 kilograms).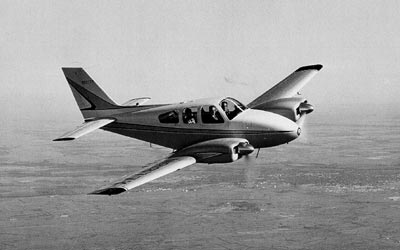 The airplane was powered by two air-cooled, fuel-injected, 471.24-cubic-inch-displacement (7.72 liter) Continental IO-470-L horizontally-opposed six cylinder engines rated at 260 horsepower at 2,625 r.p.m., each, driving two-bladed constant-speed Hartzell or McCauley propellers with a diameter of 6 feet, 6 inches (1.981 meters).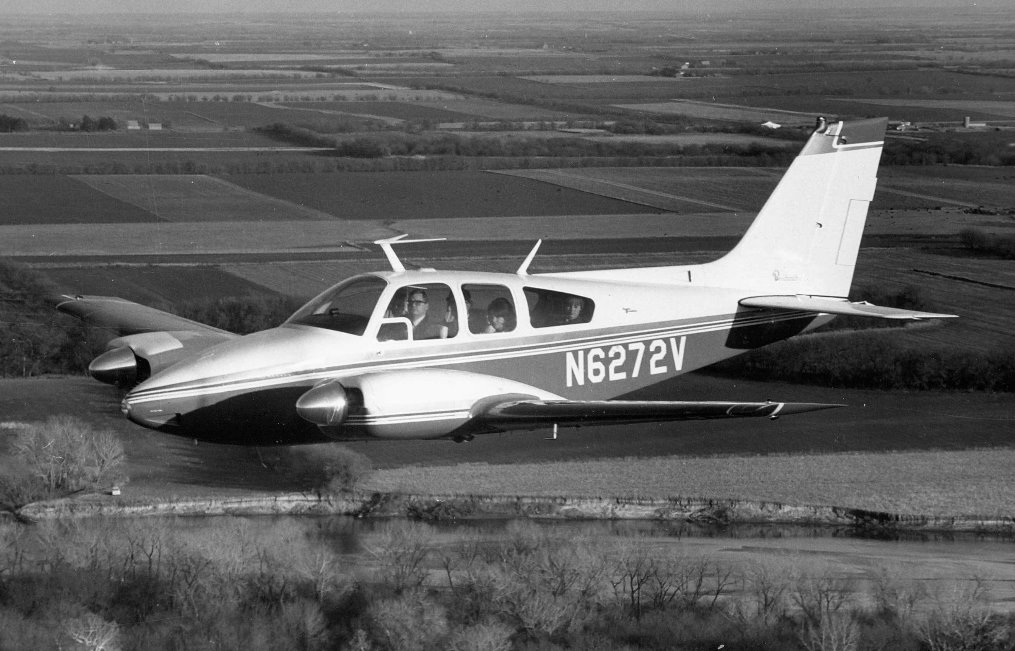 Its cruise speed  was 185 knots (213 miles per hour/343 kilometers per hour), and it had a service ceiling of 19,200 feet (5,852 meters). The maximum range was 1,225 miles (1,971 kilometers).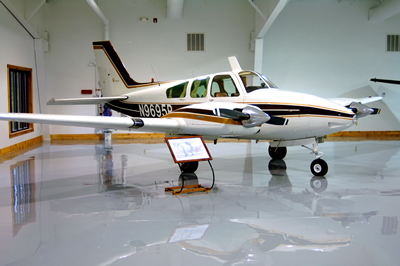 TC-1 was retained by the Beech Aircraft Corporation and used for testing until it was sold in 1968.
Registered N9695R, the prototype Baron is owned by Frank Kimmel III of Greenwood, Mississippi. It is on loan the Staggerwing Museum Foundation's Bonanza Baron Museum, Tullahoma, Tennessee.
Sixty-five Model 95-B55 Barons were purchased by the U.S. Army for use as instrument training  aircraft. The military designation was T-42A Cochise.
More than 6,700 Barons have been built since 1961. 2,456 of these were Model 95-55s. The Textron Aviation Beechcraft G58 Baron is still in production.
© 2019, Bryan R. Swopes