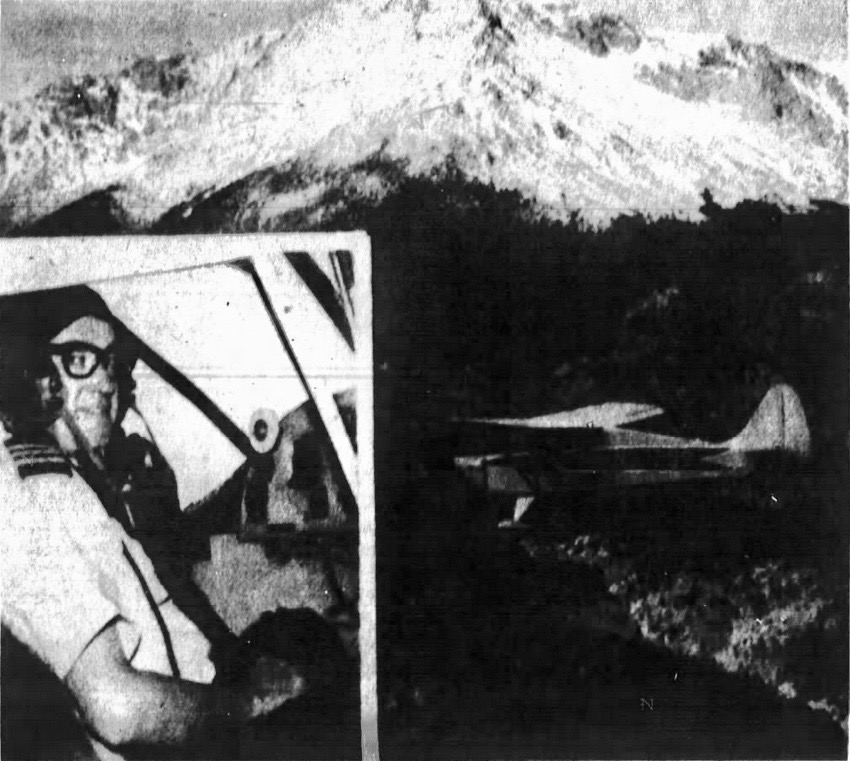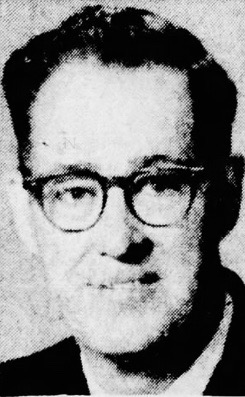 10 April 1972: Lieutenant-Colonel W. Roy Windover, Royal Canadian Air Force, a pilot assigned to the North American Air Defense Command (NORAD), set a Fédération Aéronautique Internationale (FAI) World Record for Altitude when he flew a 1941 Interstate Cadet S-1A, N37239, to an altitude of 9,388 meters (30,801 feet) ¹ over Pikes Peak, a 14,115 foot (4,320 meter) mountain in the Front Range of the Rocky Mountains, near Colorado Springs, Colorado.
For this achievement, the FAI awarded him its Médaille Louis Blériot.
Lieutenant-Colonel Windover had previously set a Canadian national record by flying a Cessna 140 to 27,050 feet (8,245 meters).
William Roy Windover was born 26 November 1924 at Belleville, Ontario, Canada. He was the son of William Everette Windover and Ella May Charlton Windover.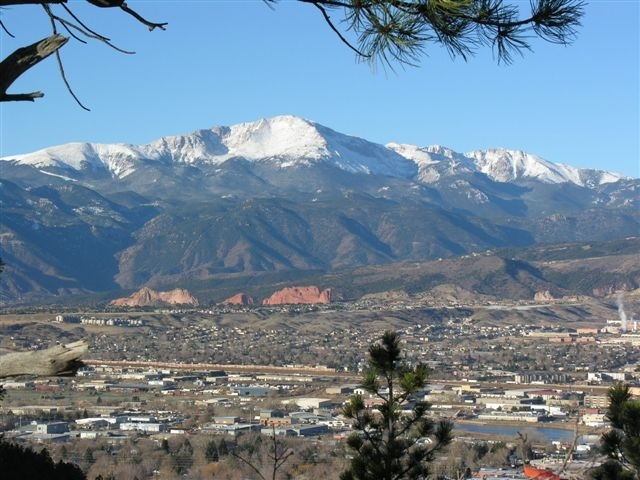 Roy Windover learned to fly in 1941. He joined the Royal Canadian Air Force in 1943. He was "seconded" to the Royal Navy and Royal Canadian Navy.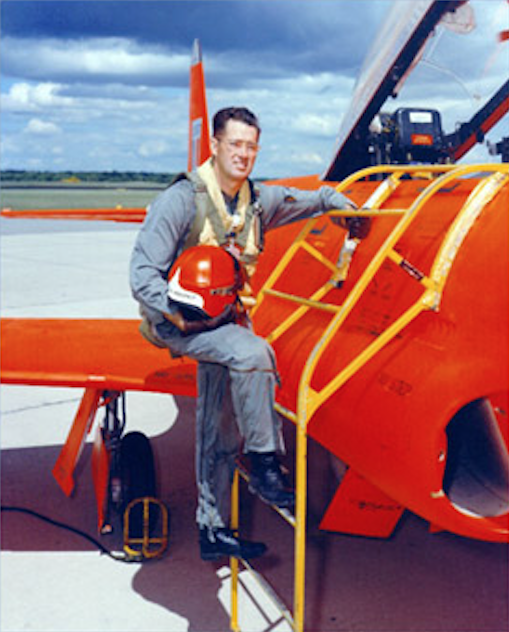 Windover married Genevia Topelko, 10 Feb 1945. They would have three children, Jo-Anne, Roy and Rodderick. They later divorced. Mrs. Windover died in 2005.
In 1958, Flight Lieutenant Windover had been the first Royal Canadian Air Force Red Knight, a solo aerobatics demonstration performer, flying a bright red Canadair CT-133 Silver Star.
In 1974–1974, Windover served at National Defense Headquarters, Ottawa.
On 26 April 1983, Lieutenant-Colonel Windover married Cecile Rose Bruyere.
Lieutenant-Colonel William Roy Windover, Royal Canadian Air Force, Retired, died in an automobile accident, 29 May 1990 at the age of 65 years. He was buried at the Beechwood National Cemetery, Carleton, Ontario.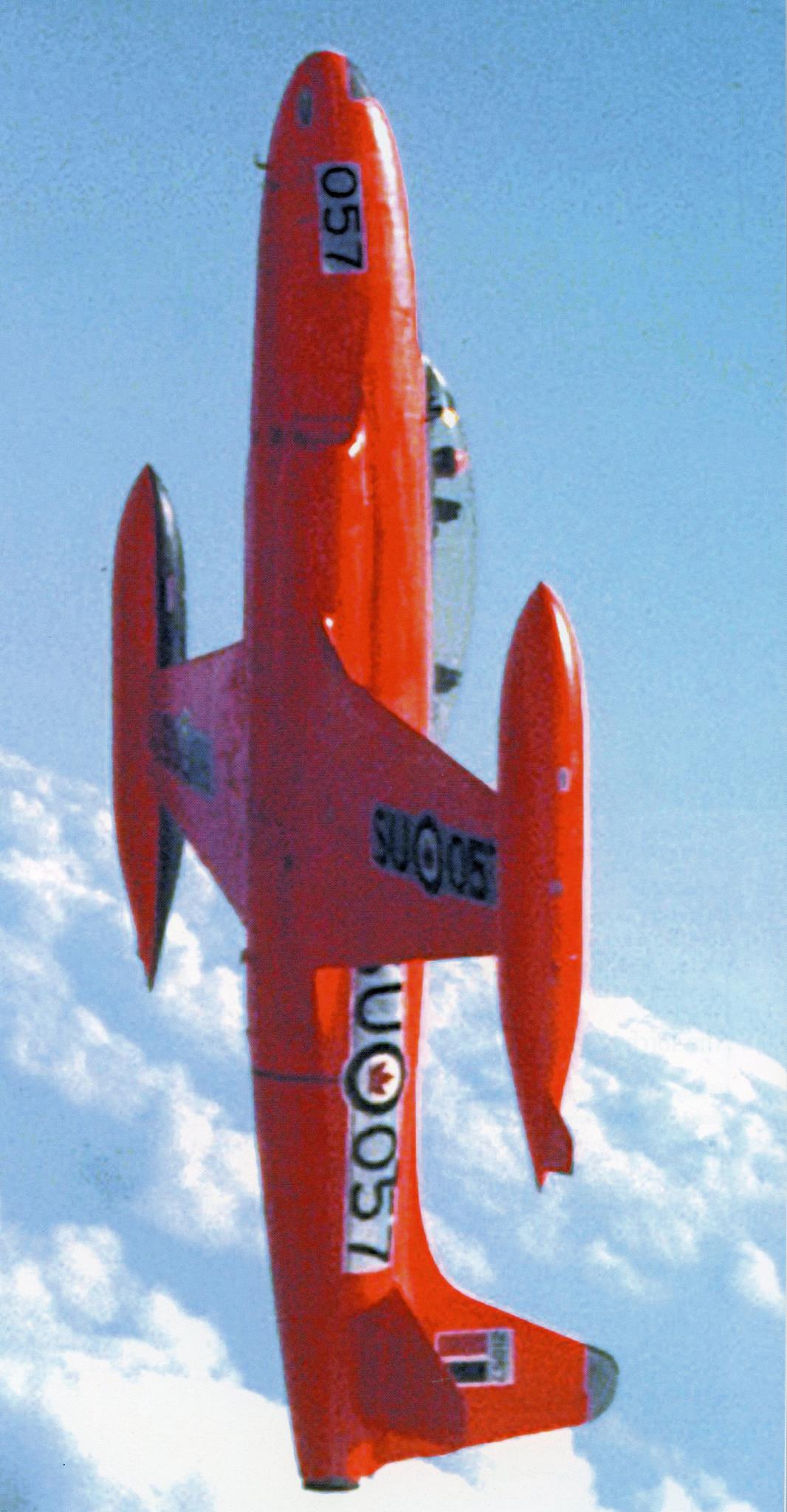 Windover's Interstate Cadet S-1A, serial number 82, was built by the Interstate Aircraft and Engineering Company, El Segundo, California, in 1941. The airplane was assigned an Airworthiness Certificate on 18 December 1958 and registered N37239.
The Cadet was a single-engine, high-wing monoplane with a tandem cockpit and fixed landing gear. The fuselage of the Cadet was built of a tubular steel framework. The wings had two spruce spars with Alclad metal ribs. The leading edges were covered in Dural sheet and the complete wing then covered in doped fabric. The wing support struts were made of tubular steel. The S-1A was 24 feet, 0 inches (7.315 meters) long with a wingspan of 35 feet, 6 inches (10.820 meters) and height of 7 feet, 3 inches (2.210 meters). The airplane had an empty weight of 720 pounds (327 kilograms) and maximum weight of 1,200 pounds (544 kilograms).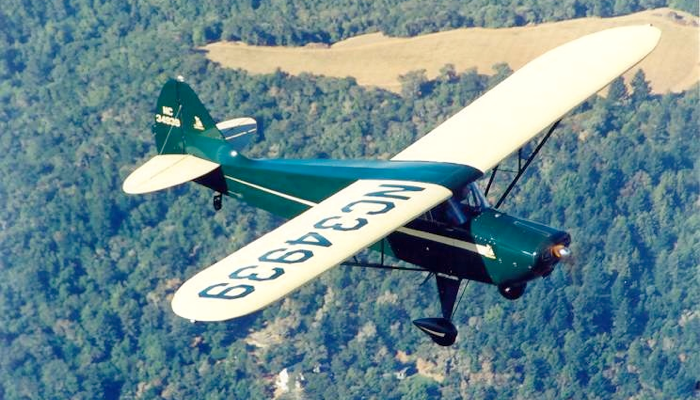 The Interstate Cadet S-1A was powered by an air-cooled, normally-aspirated 171.002-cubic-inch-displacement (2.802 liter) Continental A65-8 horizontally-opposed four cylinder direct-drive engine, with a compression ratio of 6.3:1. It was rated at 65 horsepower at 2,300 r.p.m. at Sea Level, using 73-octane gasoline. The engine turned a two-bladed fixed-pitch wooden propeller with a diameter of 6 feet, 4 inches (1.930 meters).
At the time N37239 set this record, it was powered by an air-cooled, normally-aspirated, 171.002-cubic-inch-displacement (2.802 liter) Continental A75 horizontally-opposed four-cylinder engine with a compression ratio of 6.3:1, rated at 75 horsepower at 2,600–2,650 r.p.m. (depending on variant) at Sea Level. The A75 also required a minimum grade of 73-octane aviation gasoline.
The Cadet S-1A had a maximum speed of 103 miles per hour (166 kilometers per hour) in level flight, and 139 miles per hour (224 kilometers per hour) in a dive. The service ceiling was 14,500 feet (4,420 meters). The S-1A's fuel capacity was 15 gallons (57 liters). Its maximum range was approximately 350 miles (563 kilometers).
Approximately 320 Cadets were built by Interstate during 1941–1942. In 1942 and 1943, another 259 were built as OX-63, L-6 and L-8 Grasshopper light observation airplanes.
N37239 caught fire during a training flight near Amarillo, Texas, 12 January 1995. After an emergency landing, the airplane was destroyed by the fire. The cause was not determined. The airplane was rebuilt and issued an Airworthiness Certificate 8 April 1999. It is currently registered in Farmington, Missouri.²
¹ FAI Record File Number 1918
² FAA registration cancelled 12 March 2018.
© 2019, Bryan R. Swopes