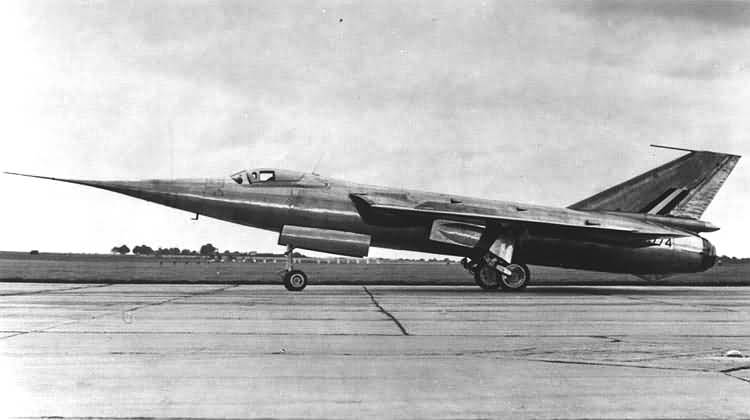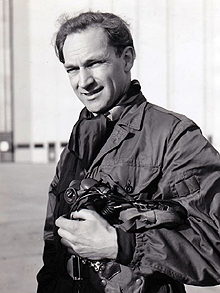 17 November 1954: Lionel Peter Twiss, Chief Test Pilot for Fairey Aviation Company Ltd., was flying the company's experimental supersonic airplane, the Fairey Delta 2, WG774, from the aircraft test center at RAF Boscombe Down, Salisbury, Wiltshire, England. This was the FD.2's fourteenth flight.
When about 30 miles (48 kilometers) from the airfield and climbing through 30,000 feet (9,144 meters), the airplane's fuel supply was interrupted and the engine flamed out.
Unwilling to lose a valuable research aircraft, Twiss decided to stay with the Delta 2 rather than ejecting, and he glided back to Boscombe Down, descending through a layer of cloud at 2,500 feet (762 meters). Without the engine running, the aircraft had insufficient hydraulic pressure to completely lower the landing gear and only the nosewheel strut locked in place. The FD.2 touched down at 170 miles per hour (274 kilometers per hour) and was seriously damaged.
WG774 was out of service for nearly a year. The wings had to be replaced and those which had originally been built for structural tests were used.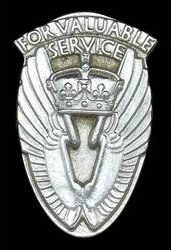 For his effort to save a valuable research aircraft, Peter Twiss was awarded the Queen's Commendation for Valuable Service in the Air. Notice of the award was published in The London Gazette, 22 February 1955, at Page 1094:
Lionel Peter Twiss, Test Pilot, Fairey Aviation Company Ltd. (Hillingdon, Middlesex.)
     For services when an aircraft, undergoing tests, sustained damage in the air.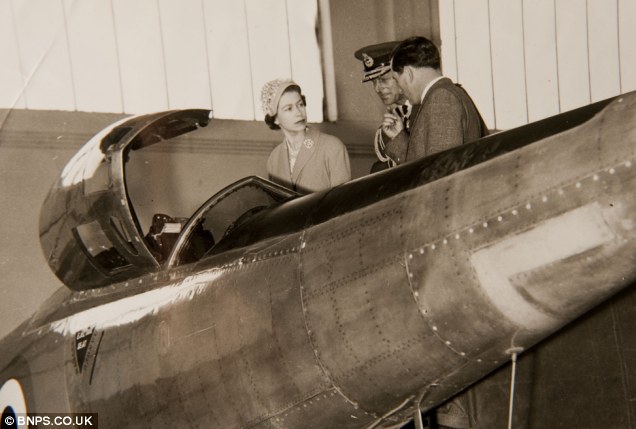 On 10 March 1956, Peter Twiss flew WG774 to set a Fédération Aéronautique Internationale (FAI) World Record for Speed Over a 15km/25km Straight Course at an average speed over a 9-mile course, flown between Chichester and Portsmouth at and altitude of 38,000 feet (11,582 meters). Two runs over the course were made, with first averaging 1,117 miles per hour (1,798 kilometers per hour) and the second, in the opposite direction, was 1,147 miles per hour. (1,846 kilometers per hour). The FD.2 had averaged 1,822 Kilometers per hour (1,132 miles per hour)—Mach 1.731. ¹
Twiss had broken the previous record of 1,323.312 kilometers per hour (822.268 miles per hour) which had been set by Colonel Horace A. Hanes, U.S.Air Force, flying a North American Aviation F-100C Super Sabre over Edwards Air Force Base, California. ²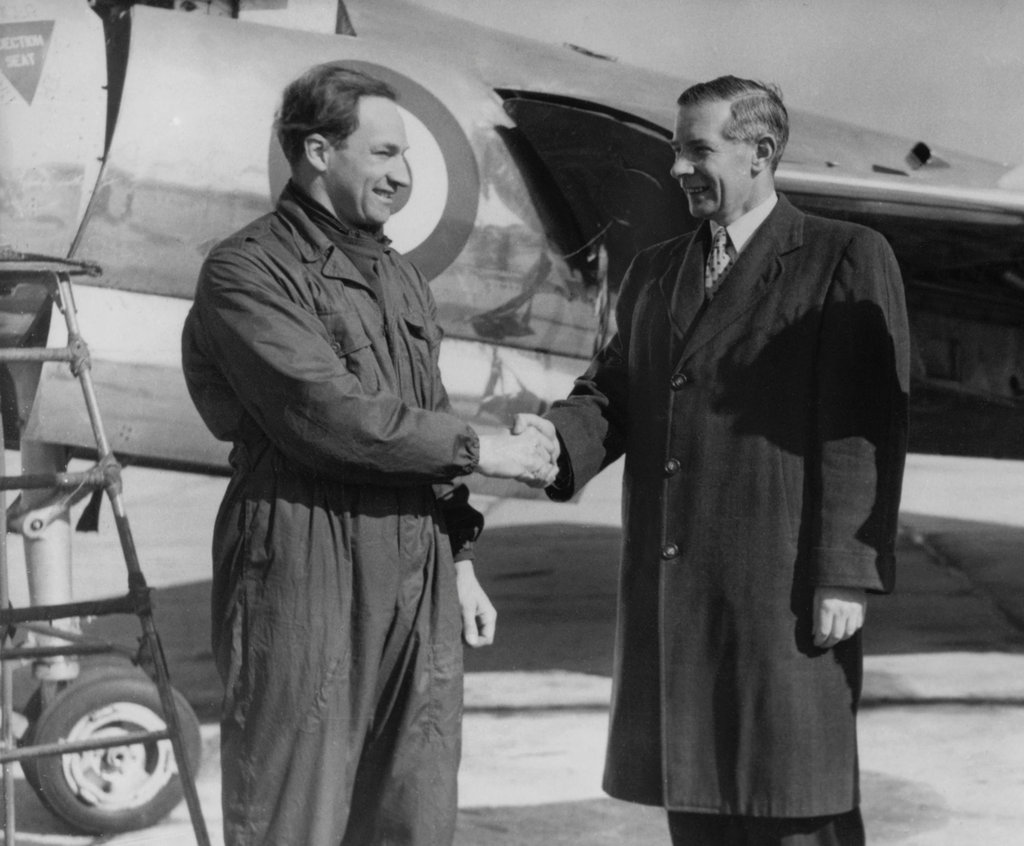 Peter Twiss was the first British pilot, and the FD.2 the first British airplane, to exceed 1,000 miles per hour (1,609 kilometers per hour) in level flight. Twiss is also the last British pilot to have held a World Absolute Speed Record.
For his services as a test pilot, Lieutenant-Commander Lionel Peter Twiss, D.F.C. and Bar, was appointed Officer of the Most Excellent Order of the British Empire, 13 June 1957.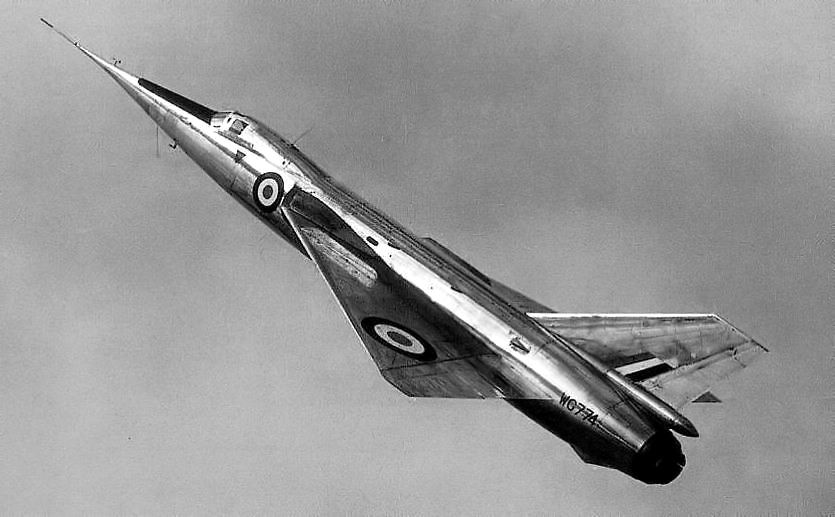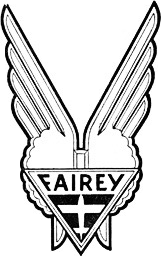 The Fairey Aviation Company, Ltd., Delta 2 WG774 (c/n F9421) is the first of two single-place, single-engine delta-wing research aircraft which had been designed and built to investigate transonic and supersonic speeds. It first flew 6 October 1953 with Chief Test Pilot Peter Twiss in the cockpit.
In its original configuration, the FD.2 is 51 feet, 7½ inches (15.735 meters) long with a wingspan of 26 feet, 10 inches (8.179 meters) and overall height of 11 feet (3.353 meters). The wings' leading edge were swept to 59.9° with an angle of incidence of +1.5°. Ailerons and flaps were at the trailing edge and acted in place of elevators. In its original configuration it had an empty weight of approximately 11,000 pounds (4,990 kilograms) and the all-up weight at takeoff was 14,109 pounds (6,400 kilograms).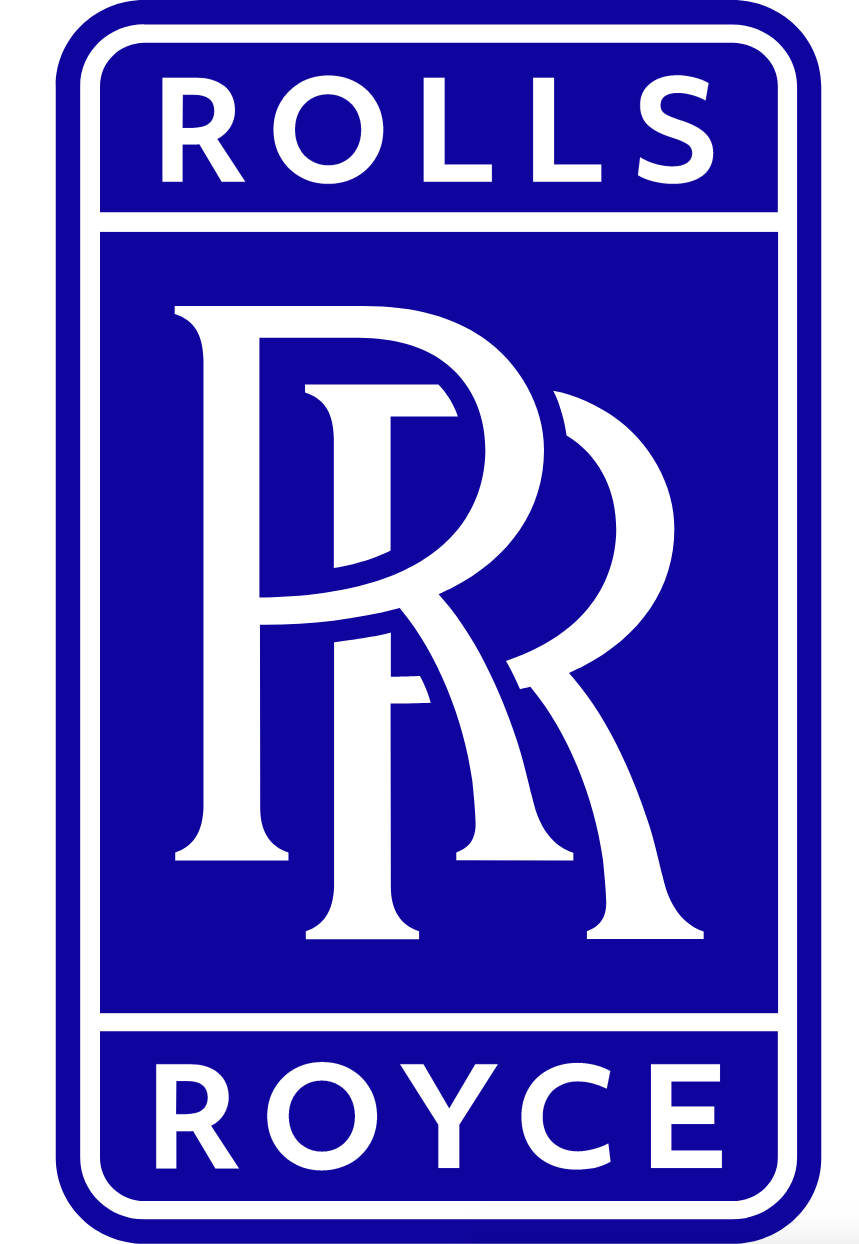 The FD.2 was powered by a Rolls-Royce Avon RA.28R afterburning turbojet engine which produced 9,530 pounds of thrust (42.392 kilonewtons), or 11,820 pounds (52.578 kilonewtons) with afterburner ("reheat"). This was a single-shaft axial-flow turbojet with a 15-stage compressor and 2-stage turbine. The RA.28 was 10 feet, 3.0 inches (3.124 meters) long, 3 feet, 5.5 inches (1.054 meters) in diameter, and weighed 2,869 pounds (1,301 kilograms).
WG774 and its sistership, WG777, were used for flight testing throughout the 1960s. WG774 was modified as a test aircraft to study various features of the planned British Aerospace Concorde. The landing gear struts were lengthened and the fuselage extended by six feet. It received a "drooped" nose section for improved pilot visibility during takeoff and landings. New wings were installed which had an ogee-curved leading edge. With these modifications WG774 was redesignated BAC 221. In this configuration, WG774 was tested to Mach 1.65 at 40,000 feet (12,192 meters).
WG774 was retired in the early 1970s. It is on display at the Fleet Air Arm Museum, Yeovilton, Somerset, England.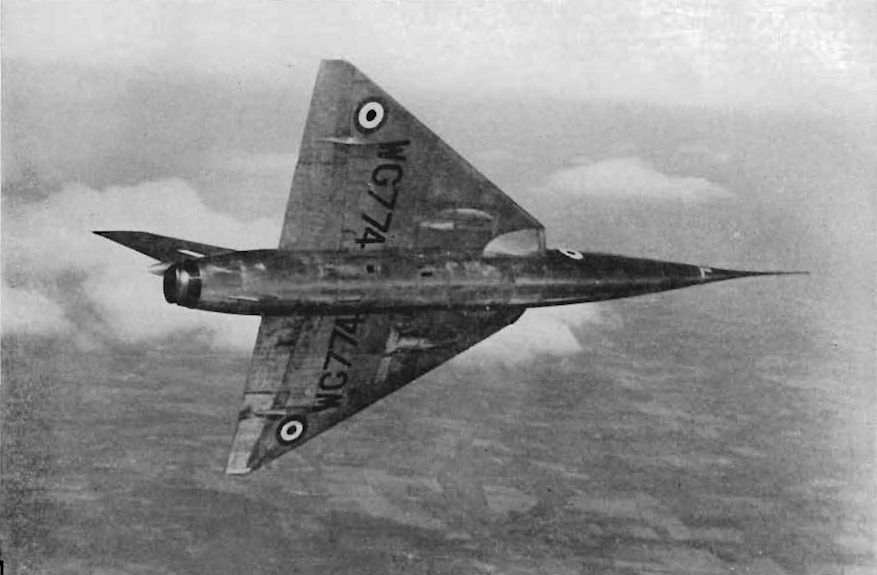 Peter Lionel Winterton Twiss ³ was born 23 July 1921 at Lindfield, Sussex, England. He was the son of Colonel Dudley Cyril Twiss, M.C., a British Army officer, and Laura Georgina Chapman Twiss. Peter was educated at the Sherborne School, a prestigious boarding school for boys, in Dorset.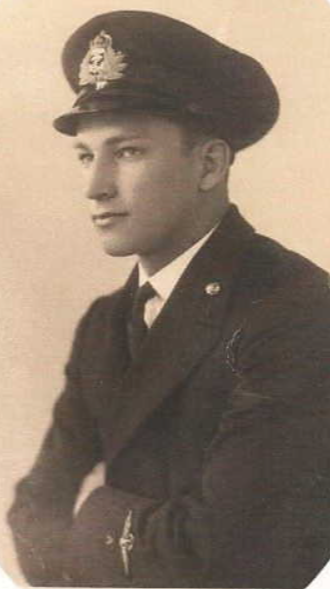 Twiss briefly worked as a tea taster for Brooke Bond & Company, but in 1939 enlisted as a Naval Airman, 2nd class, Royal Navy Volunteer Reserve. He trained at HMS St Vincent, a training school for the Fleet Air Arm at Gosport, Hampshire. He was appointed a Temporary Mishipman (Probationary), 26 August 1940. He was assigned to 771 Squadron, 27 January 1941, and was trained as a fighter pilot. Midshipman Twiss was commissioned as a Temporary Sub-Lieutenant (A), 23 July 1942.
Twiss was variously assigned to HMS Sparrowhawk, a Naval Air Station in the Orkney Islands, where he flew target tugs for gunnery training; HMS Daedalus, at Lee-on-Solent, Hampshire, England; and HMS Saker, a Royal Navy accounting base located in the United States.
Temporary Sub-Lieutenant (A) Lionel Peter Twiss, R.N.V.R., was assigned as the pilot of a Hawker Hurricane Mk.I with the Merchant Ship Fighter Unit. (Hurricanes could be launched by catapult from merchant ships to defend against Luftwaffe Focke-Wulf Fw 200 Condor reconnaissance bombers.)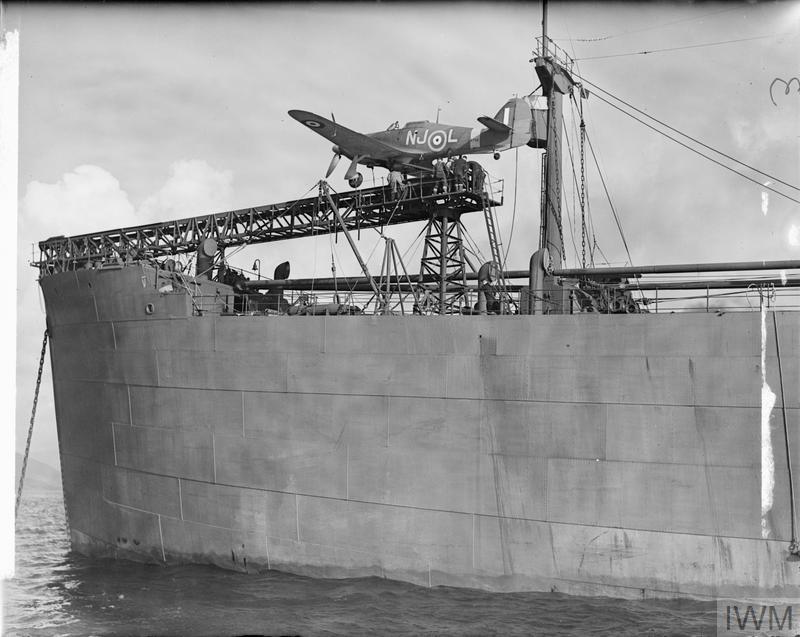 He next flew the Fairey Fulmar fighter with No. 807 Squadron from HMS Argus (I49), in support of Malta in the Mediterranean Sea. Sub-Lieutenant Twiss is credited with shooting down one enemy fighter and damaging a bomber. He was awarded the Distinguished Service Cross, 22 September 1942. He and his squadron transitioned to the Supermarine Seafire aboard HMS Furious (47) and were in action during the invasion of North Africa. He was awarded a Bar, denoting a second award, to his D.S.C., 16 March 1943.
Sub-Lieutenant Twiss, D.S.C. and Bar, was promoted to the rank of Temporary Lieutenant, 17 August 1943. After returning to England, Twiss was trained as a night fighter pilot. He flew the de Havilland DH.98 Mosquito with an RAF night fighter unit on intruder missions over France. In 1944 he shot down two more enemy airplanes.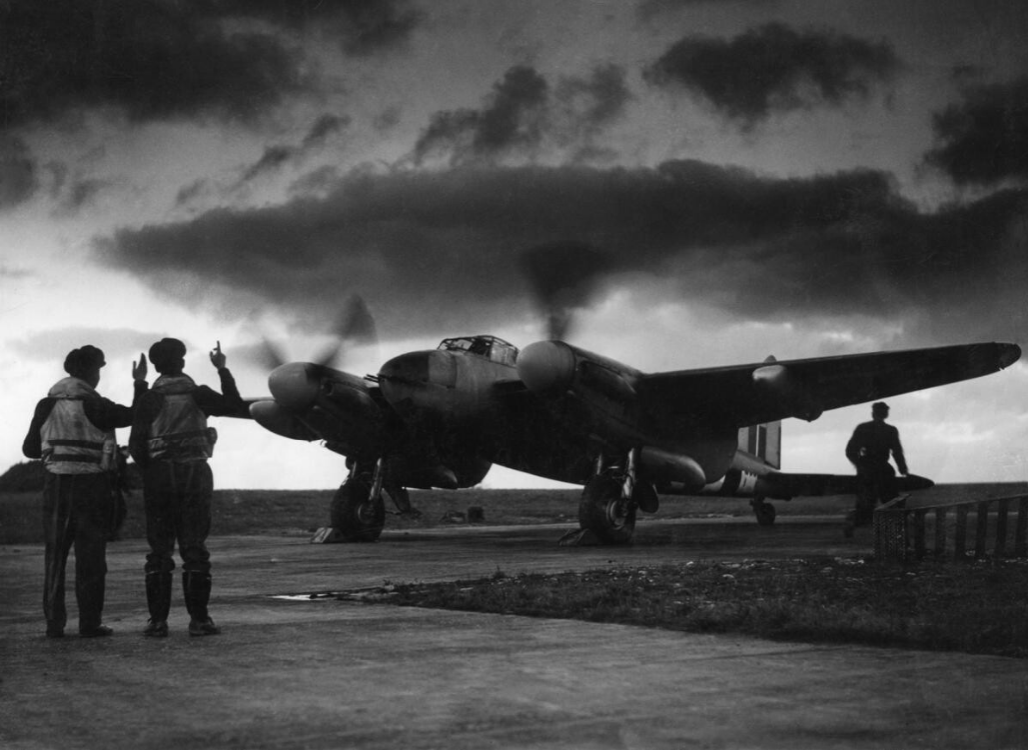 Later in 1944, Twiss was sent to the United States to work with the British Air Commission. In this position, he was able to fly various U.S. fighter aircraft, including the turbojet-powered Bell P-59 Airacomet.
Lieutenant-Commander Twiss was in the third class of the Empire Test Pilots' School and after graduation he was assigned to Fairey Aviation for duty as a test pilot.
With the end of World War II, Lieutenant-Commander Twiss left the Royal Navy and continued working as a civilian test pilot at Fairey. He became to the company's chief test pilot in 1954.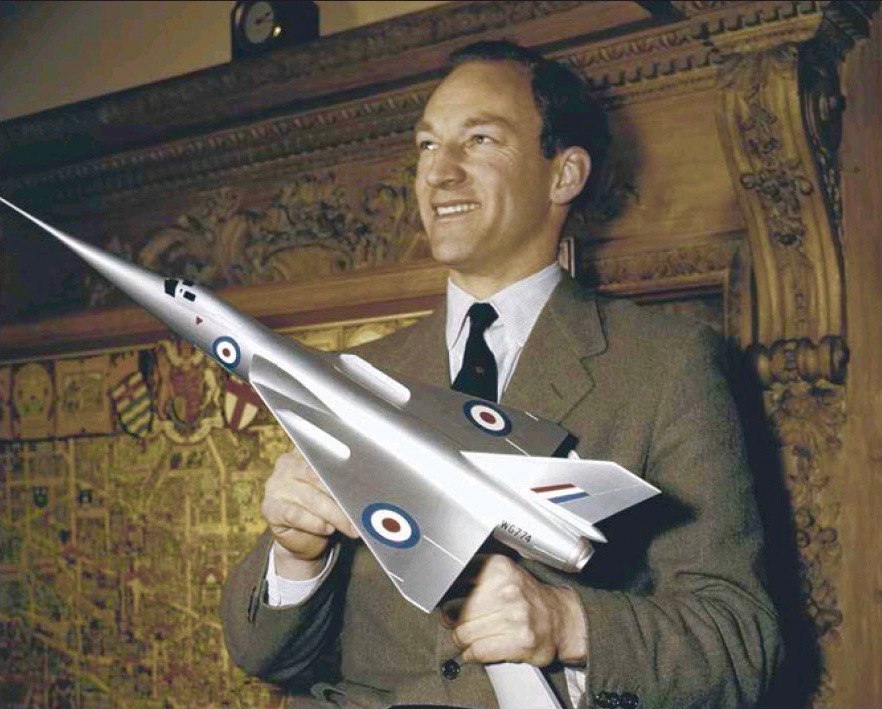 For his record-setting flight, in 1956 Twiss was awarded The Segrave Trophy of the Royal Automobile Club.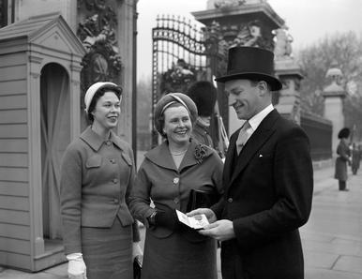 In the Queen's Birthday Honours, 13 June 1957, Lionel Peter Twiss, Esq., D.S.C., Chief Test Pilot, Fairey Aviation Company, Ltd.,, was appointed an Ordinary Officer of the Civil Division of the Most Excellent Order of the British Empire (O.B.E.). His investiture took place at Buckingham Palace.
In 1958, The Royal Aeronautical Society awarded its George Taylor Gold Medal to Peter Twiss.
Peter Twiss ended his career testing aircraft in 1959, having flown more than 4,500 hours in nearly 150 different aircraft. His autobiography, Faster than the Sun, was published by Macdonald, London, in 1963.
He later worked for Fairey Marine.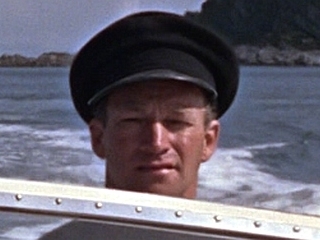 Twiss made a brief appearance in the 1960 20th Century Fox motion picture, "Sink the Bismarck!" He portrayed the pilot of a Fairey Swordfish torpedo bomber which attacked the enemy battleship. In 1963, Peter Twiss appeared in the Eon Productions James Bond movie, "From Russia With Love." He piloted one of the SPECTRE speedboats, which were chasing Bond and Tatiana Romanova.
Peter Twiss was married five times. His first wife was Constance A. Tomkinson.⁴ The marriage ended in divorce.
In the summer of 1950, Twiss married Vera Maguire at Wycombe, Buckinghamshire. They would have a daughter, Sarah. Their marriage also ended in divorce.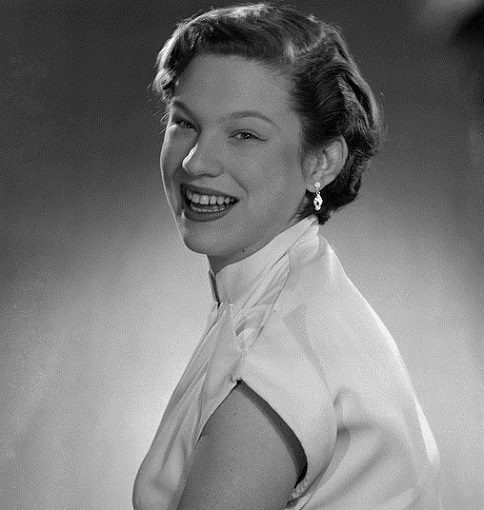 In June 1960, Twiss married Miss Cherry Felicity Huggins, a fashion model, actress, fashion magazine editor, pilot and race car driver, at Westminster, Middlesex, Their daughter Miranda was born in 1961. For a third time, Twiss's marriage ended with a divorce. (Mrs. Twiss III would later marry Lord Charles Hambro, and become Lady Hambro.)
Twiss married his fourth wife, Mrs. Heather Danby (née Heather Linda Goldingham) at Gosport, Hampshire, on 4 November 1964. Mrs. Twiss IV died in 1988.
Finally, in December 2002, Peter Twiss married Jane M. de Lucey. They remained together until his death.
Lieutenant-Commander Lionel Peter Twiss, O.B.E., D.F.C. and Bar, died 31 August 2011 at the age of 90 years.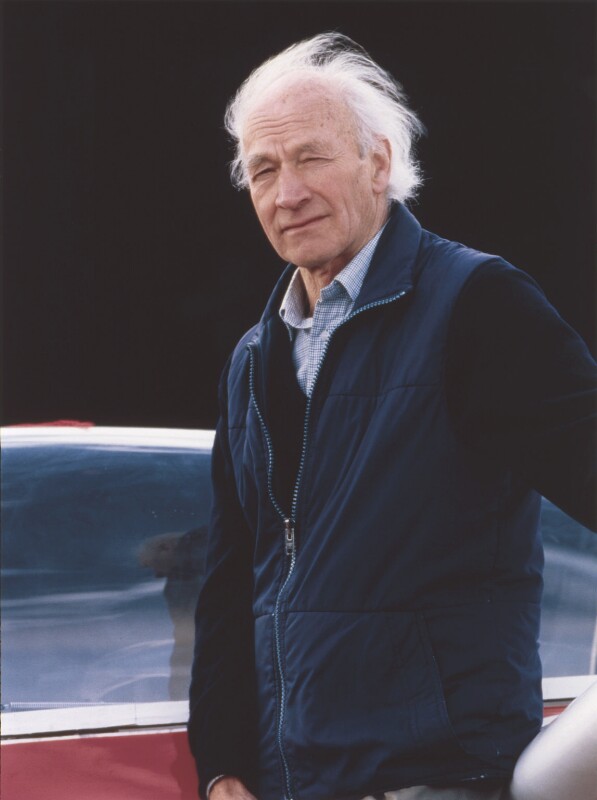 ¹ FAI Record File Number 8866
² FAI Record File Number 8867
³ England and Wales, Civil Registration Birth Index, July, August and September 1921, at Page 868. Birth registered as "Twiss, Peter L. W." Mother's maiden name, "Chapman."
⁴ A marriage license was issued to Lionel P. Twiss and Constance A. Tomkinson in New York City, New York, U.S.A., 24 October 1944.
© 2018, Bryan R. Swopes