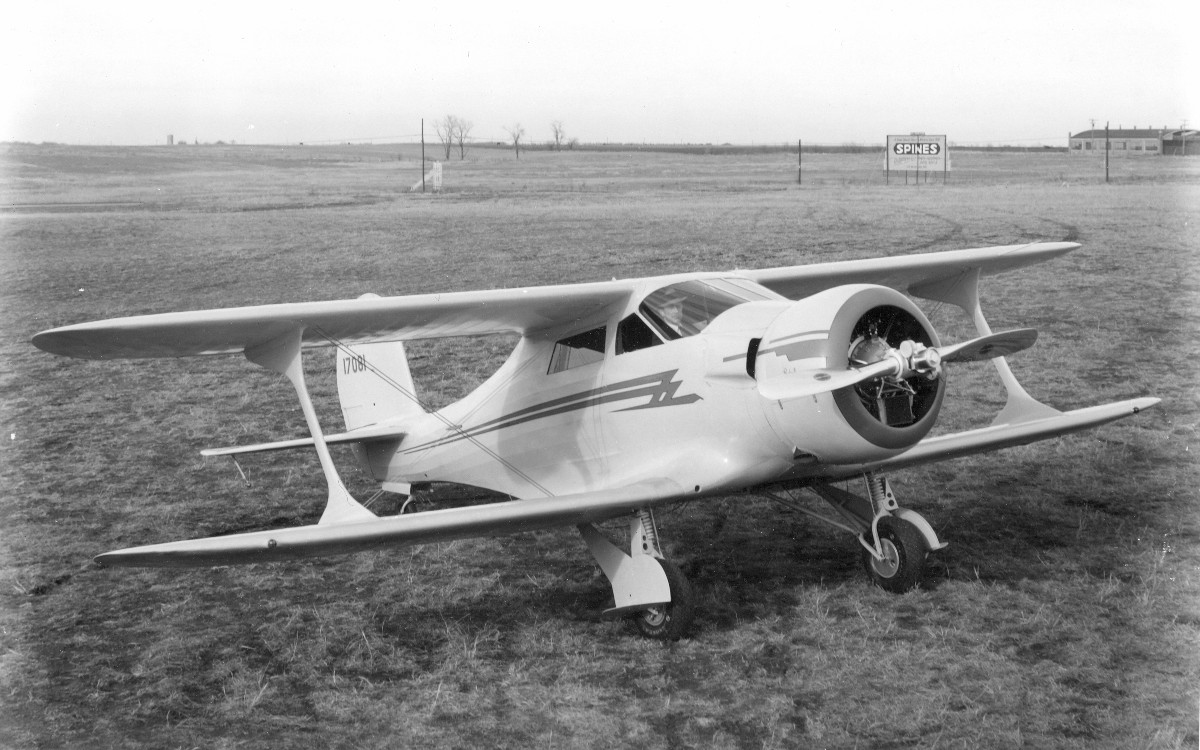 26 July 1937: Jackie Cochran set a United States Women's National Speed Record ¹ of 203.895 miles per hour (328.137 kilometers per hour) over a 1,000 kilometer (621.4 mile) course between the Union Air Terminal at Burbank, California, and San Francisco's Golden Gate Bridge, and return, flying a Beechcraft D17W "Staggerwing," NC17081, serial number 136. ²
A woman in the air, therefore, had a choice of flying around in a light plane for pleasure or of obtaining for herself new fast and experimental equipment and determining the maximum that could be obtained from its use. I followed the second course. The objective of each flight was to go faster through the atmosphere or higher into it than anyone else and to bring back some new information about plane, engine, fuel, instruments, air or pilot that would be helpful in the conquest of the atmosphere.
—The Stars at Noon, by Jacqueline Cochran, Little, Brown and Company, Boston, 1954, Chapter IV at Page 58
The Oakland Tribune reported:
WOMAN MAKES SPEED FLIGHT
Coast Record May have been Set on Oakland-L.A. Hop
     Jacqueline Cochrane [sic] Odlum, wife of a wealthy New York investment broker, today claimed a non-stop speed record for women fliers between Los Angeles and Oakland.
     The 27-year-old aviatrix made the round trip between Union Air terminal and Oakland yesterday in 3 hours 2 minutes and 51 seconds, averaging 203.89 miles per hour.
     While no official record now exists for a women's flight over the 621.37 mile distance, Mrs. Odlum said she will seek recognition of her mark by the National Aeronautic Association and the Federation Aeronautique Internationale.
     Mrs. Odlum probably will enter her cabin racing plane, equipped with a 600-horsepower engine, in the Bendix races in September. She has been in the Bendix races before, and, in 1934, was in the London-to-Australia air derby but abandoned her hop in Bucharest.
     Floyd Odlum, to whom the aviatrix was married last year, is eminent in the world of finance and is known as the man who built the Atlas Corporation into one of the most successful investment trusts.
—Oakland Tribune, Vol. CXXVII, No. 27, Tuesday, 27 July 1937, Page 1, Column 3
On 29 July, the International News Service reported:
199 M.P.H. RECORD SET BY AVIATRIX
Jacqueline Odlum Establishes Second Flying Mark
     BURBANK, Calif., July 29—(I.N.S.)—Another women's flying record—her second in a week—was hung up by Jacqueline Cochran Odlum, pretty aviatrix, timekeepers at the Los Angeles airport here announced today.
     Mrs. Odlum flew to Garden Grove, Cal., and back to set a new 100-kilometer speed record for women of 199 miles an hour. The previous record was held by Mrs. Louise Thaden, who did it at 196 miles and hour.
     A week ago [sic] Mrs. Odlum flew to San Francisco and back at 203.89 miles an hour to set an average speed record for 1,000 kilometers.
—Lancaster New Era, Lancaster, Pennsylvania, Thursday, 29 July 1937Page 15, Column 7
NC17081 was one of two special D17W biplanes that were built by the Beech Aircraft Corporation, based on the production D17S "Staggerwing." Jackie Cochran set aviation records with both of the D17Ws. The first, c/n 136, was originally sold to famous aviator Frank Monroe Hawks, but that purchase was not completed. Cochran was given the use of the airplane by the Beechcraft.
The Beechcraft Model 17 was single-engine, single-bay biplane operated by a single pilot, and which could carry up to three passengers in an enclosed cabin. The airplane got its nickname, "Staggerwing," from the lower wing being placed forward of the upper wing for improved pilot visibility. The airplane's basic structure was a welded tubular steel framework with wood formers and stringers. The wings and tail surfaces were built of wood spars and ribs, with the leading edges and wing tips covered with plywood. The airplane was covered with doped fabric, except the cabin and engine which were covered in sheet metal. It was equipped with electrically-operated retractable landing gear and wing flaps.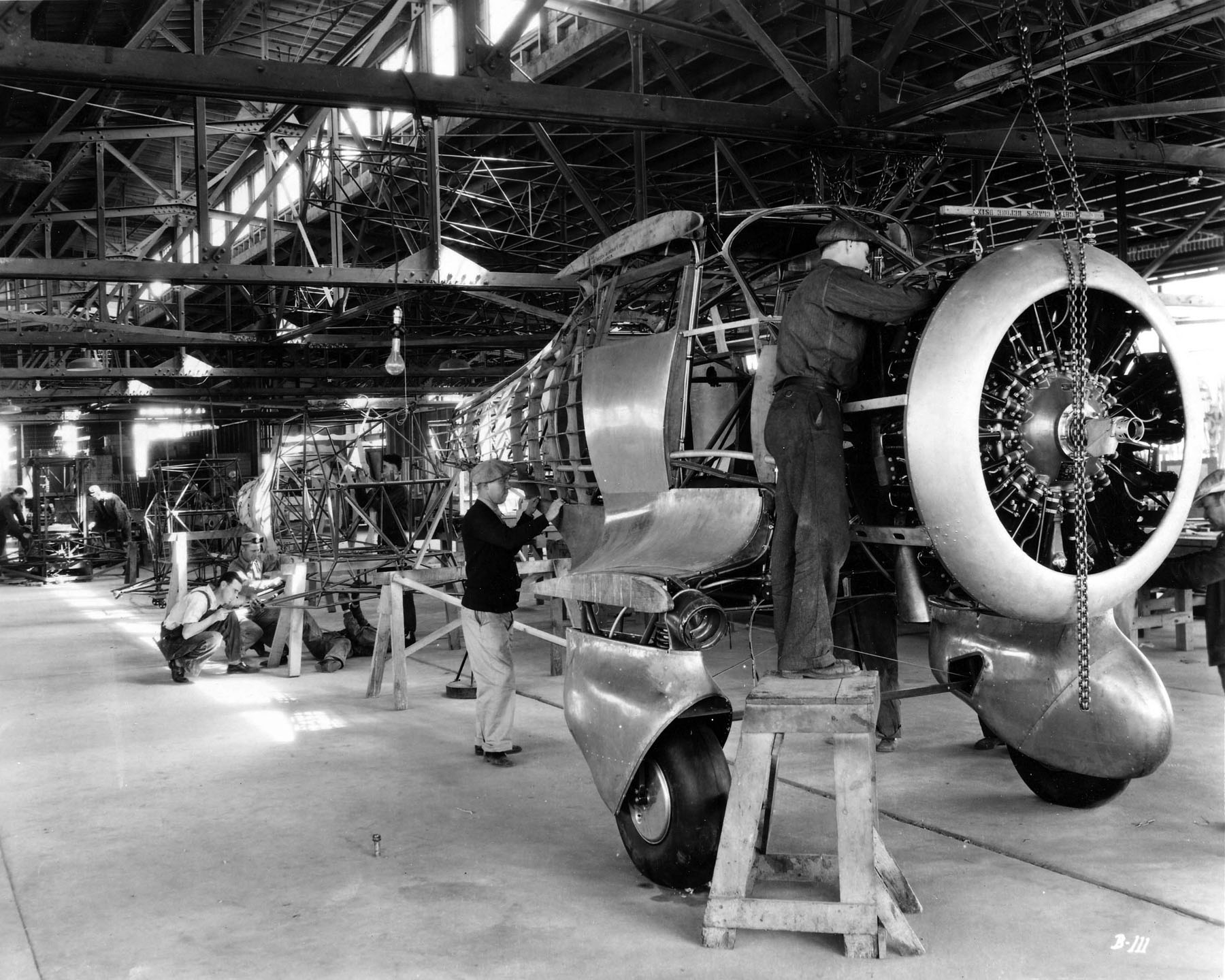 The D17-series differed from earlier Beech Model 17 variants by having the fuselage lengthened to improve elevator effectiveness, and the ailerons were on the upper wing.
The D17S was  26 feet, 10.7 inches (8.197 meters) long with a wingspan of 32 feet, 0 inches (9.754 meters) and overall height of 10 feet, 3 inches (3.124 meters). It had an empty weight of 2,540 pounds (1,152 kilograms) and gross weight of 4,250 pounds (1,928 kilograms).
While most biplanes had staggered wings, the Staggerwing was unusual in having negative stagger. This not only increased the pilot's field of vision, but improved the airplane's stability in a stall. The leading edge of the Model 17 upper wing was 2 feet, 1–19/32 inches (0.65008 meters) aft of the lower wing. The leading edges had 0° 0′ sweep. Both wings had an angle of incidence of 5° 5′. The upper wing had no dihedral, but the lower wing had +1°. The mean vertical gap between the wings was 5 feet (1.52 meters), and the chord of both wings was 5 feet, 0 inches (1.524 meters). The total wing area was 269.5 square feet (25.04 square meters). The horizontal stabilizer had 0° incidence, while the vertical fin was offset 0° 43′ to the left of the airplane's centerline.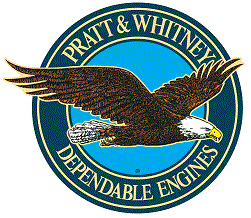 The Beechcraft D17S was powered by an air-cooled, supercharged 986.749-cubic-inch-displacement (16.170 liter) Pratt & Whitney R-985-AN-1, ³ a single-row 9-cylinder direct-drive radial engine with a compression ratio of 6:1. This engine was rated at 400 horsepower at 2,200 r.p.m., at 5,000 feet (1,524 meters), maximum continuous power, and 450 horsepower at 2,300 r.p.m. for take off, using 91-octane gasoline. The R-985-AN-1 was 3 feet, 7.05 inches (1.093 meters) long, 3 feet, 10.25 inches (1.175 meters) in diameter and weighed 682 pounds (309 kilograms) when constructed of aluminum, or 674 pounds (306 kilograms), built of magnesium. The engine drove a Hamilton Standard propeller with a diameter 8 feet, 3 inches (2.515 meters).
The production D17S Staggerwing had a cruise speed of 202 miles per hour (325 kilometers per hour) and maximum speed of 212 miles per hour (341 kilometers per hour). The service ceiling was 23,000 feet (7,010 meters) and range was 840 miles (1,352 kilometers).
Beechcraft D17W NX17081 was built for Frank Hawks with an air-cooled, supercharged, 986.749 cubic-inch-displacement (16.170 liter) Pratt & Whitney Wasp Jr. SC-G single-row nine-cylinder radial engine with a compression ratio of 6.7:1. (Engine serial number 531.) This was the only geared variant of the Wasp Jr., and had a reduction ratio of 3:2. This engine was rated at 525 horsepower at 2,700 horsepower up to an altitude of 9,500 feet (2,896 meters) with 87-octane gasoline, and 600 horsepower at 2,850 r.p.m. for takeoff (when using 100-octane aviation gasoline). The additional 150 horsepower greatly increased the D17W's performance over the standard production airplane. The Wasp Jr. SC-G was 3 feet, 10.469 inches (1.180 meters) long, 3 feet, 10.75 inches (1.187 meters) in diameter and weighed 864 pounds (392 kilograms).
After Jackie Cochran's speed record, c/n 136 was registered NC17081, re-engined with a 971.930 cubic inch (15.927 liters), 420 horsepower Wright Whirlwind R-975 and re-designated D17R. After changing ownership several times, the Wright engine was replaced with a Pratt & Whitney R-985 and once again re-designated, this time as a D17S.
Early in World War II, the former speed record holder was impressed into military service. It was registered to the Defense Supplies Corporation, Washington, D.C., 14 April 1942, but the registration was cancelled four months later, 11 August 1942. Assigned to the United States Navy, c/n 136 was once again re-designated, this time as a GB-1 Traveler, and assigned Bureau of Aeronautics serial number ("Bu. No.") 09776.
Beechcraft GB-1 Traveler Bu. No. 09776 was stricken off at NAS Glenview, Illinois, 30 June 1945.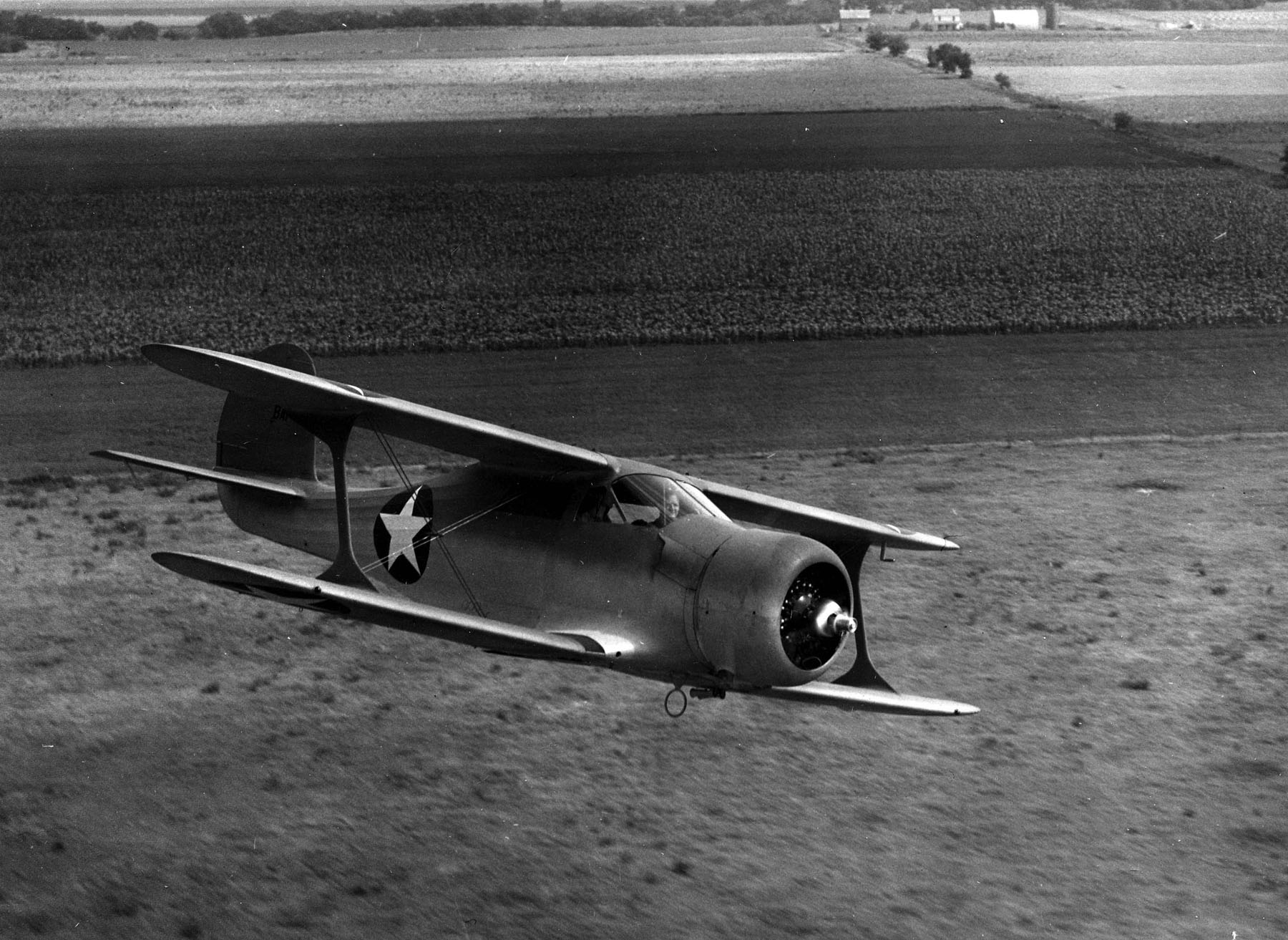 ¹ A check with the National Aeronautics Association this afternoon (25 February 2016) was unable to verify this record. —TDiA
² At least one source states that this record was flown in the second Beechcraft D17W, NR18562, c/n 164.
³ This is a different engine than the R-985-1, which was military variant of the 300-horsepower Pratt & Whitney Wasp Jr. A.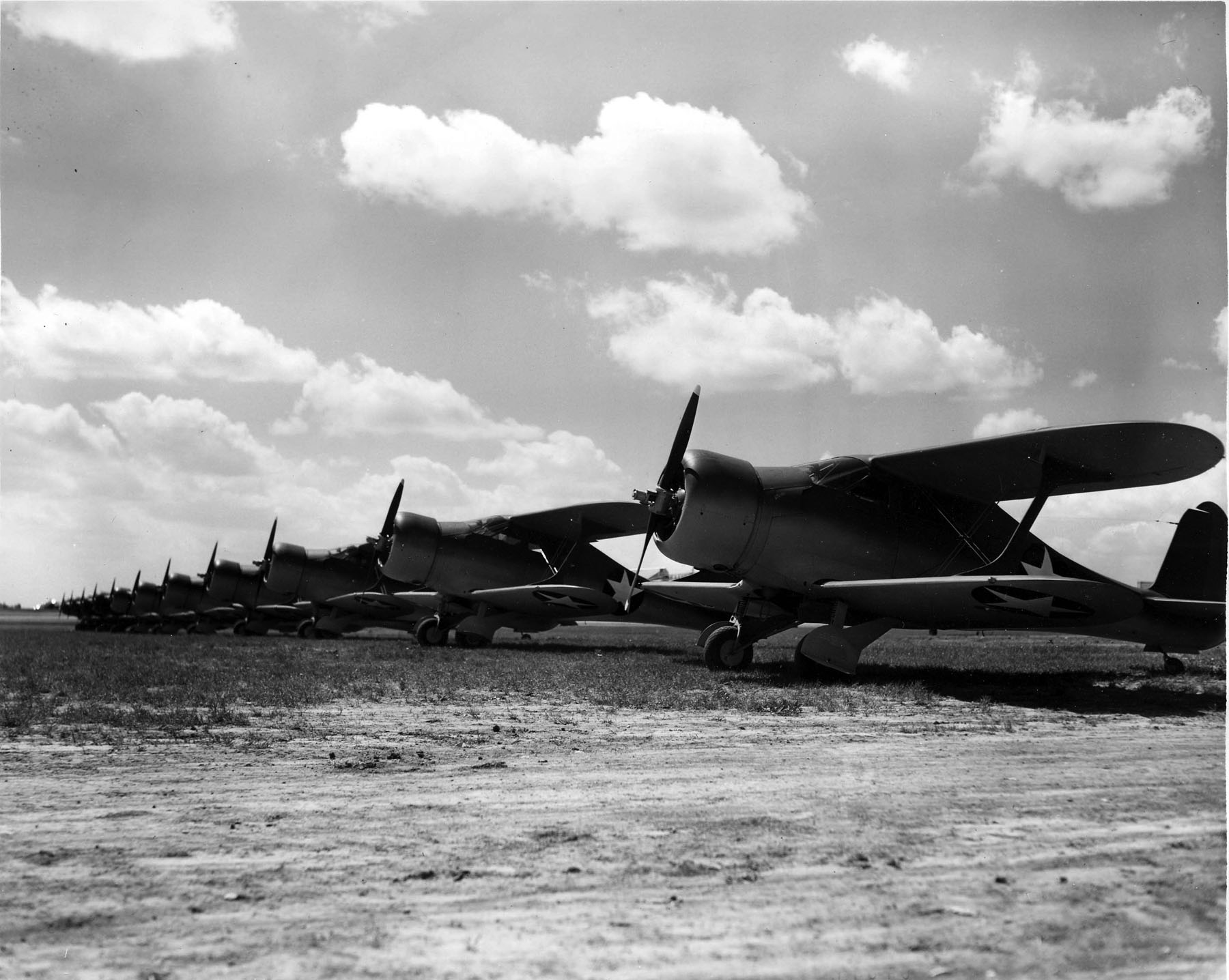 © 2020, Bryan R. Swopes