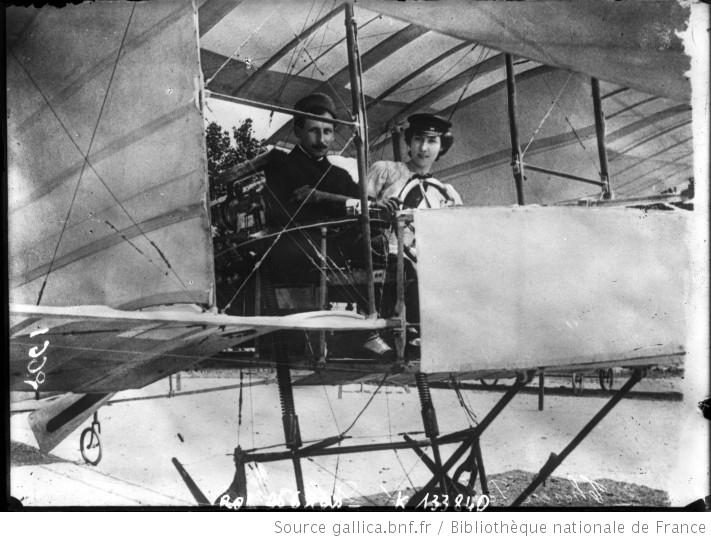 8 July 1908: Thérèse Peltier (1873–1926) was the first woman to fly as a passenger aboard an airplane when she accompanied her friend, Ferdinand Léon Delagrange, aboard his Voisin biplane on a 200 meter (218 yards) flight at Milan, Italy.
She was taught to fly by Delagrange and in September 1908 made a solo flight at Turin.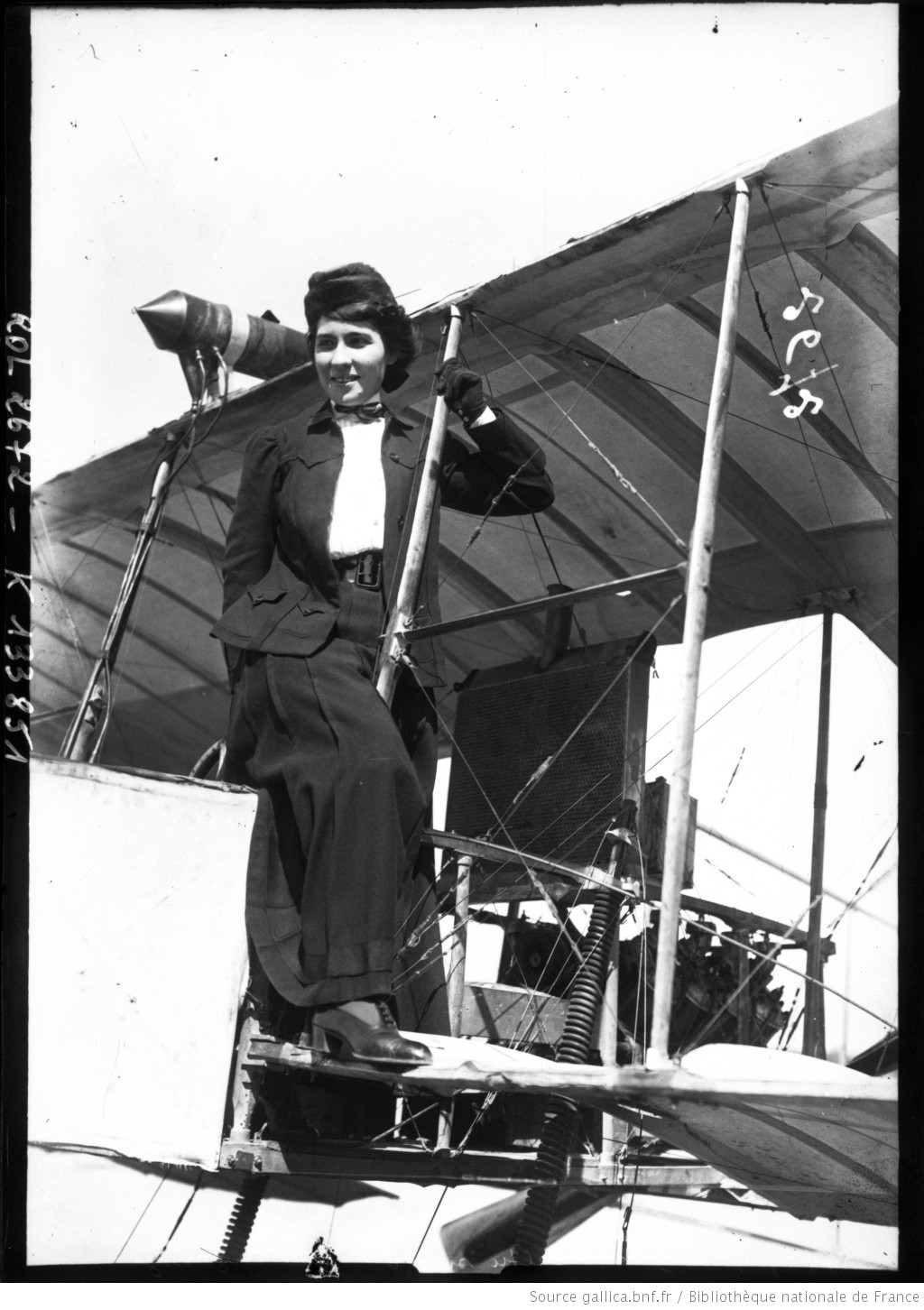 The airplane was the first Voisin airplane, known as the Voisin-Delagrange I. It was built by Apparelles d'Aviation Les Frères Voisin, at Billancourt, France. It was a biplane with its elevator forward in a canard configuration and a "box-kite"-style rear stabilizer. The wings each had a span of 10 meters (32.8 feet) and a chord of 2 meters (6.56 feet). Its gross weight was 1,540 pounds (699 kilograms).
The airplane was powered by a steam-cooled, direct-injected, 493.41 cubic-inch (8.086 liter) Société Antoinette 8V 90° V-8 engine producing 49.2 horsepower at 1,100 r.p.m. The direct-drive engine turned a two-bladed, fixed-pitch propeller with a diameter of 7 feet, 6 inches (2.286 meters) in a pusher configuration. The Antoinette V-8 weighed 265 pounds (120 kilograms).
The Voisin-Delagrange I had a maximum speed of 45 miles per hour (72 kilometers per hour).
After her friend, Léon Delagrange, was killed 4 January 1910 when the wing of his Blériot XI failed near Croix d'Hins, Peltier never flew again.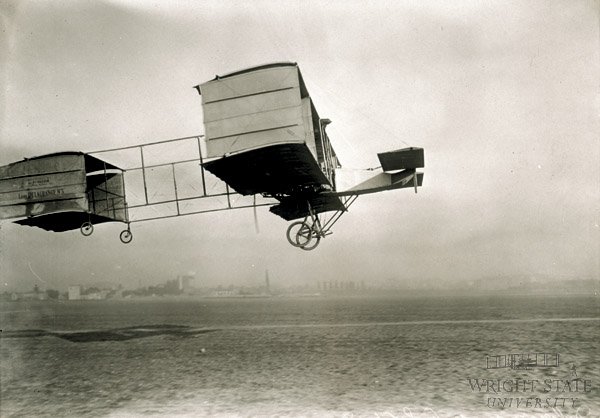 © 2018, Bryan R. Swopes