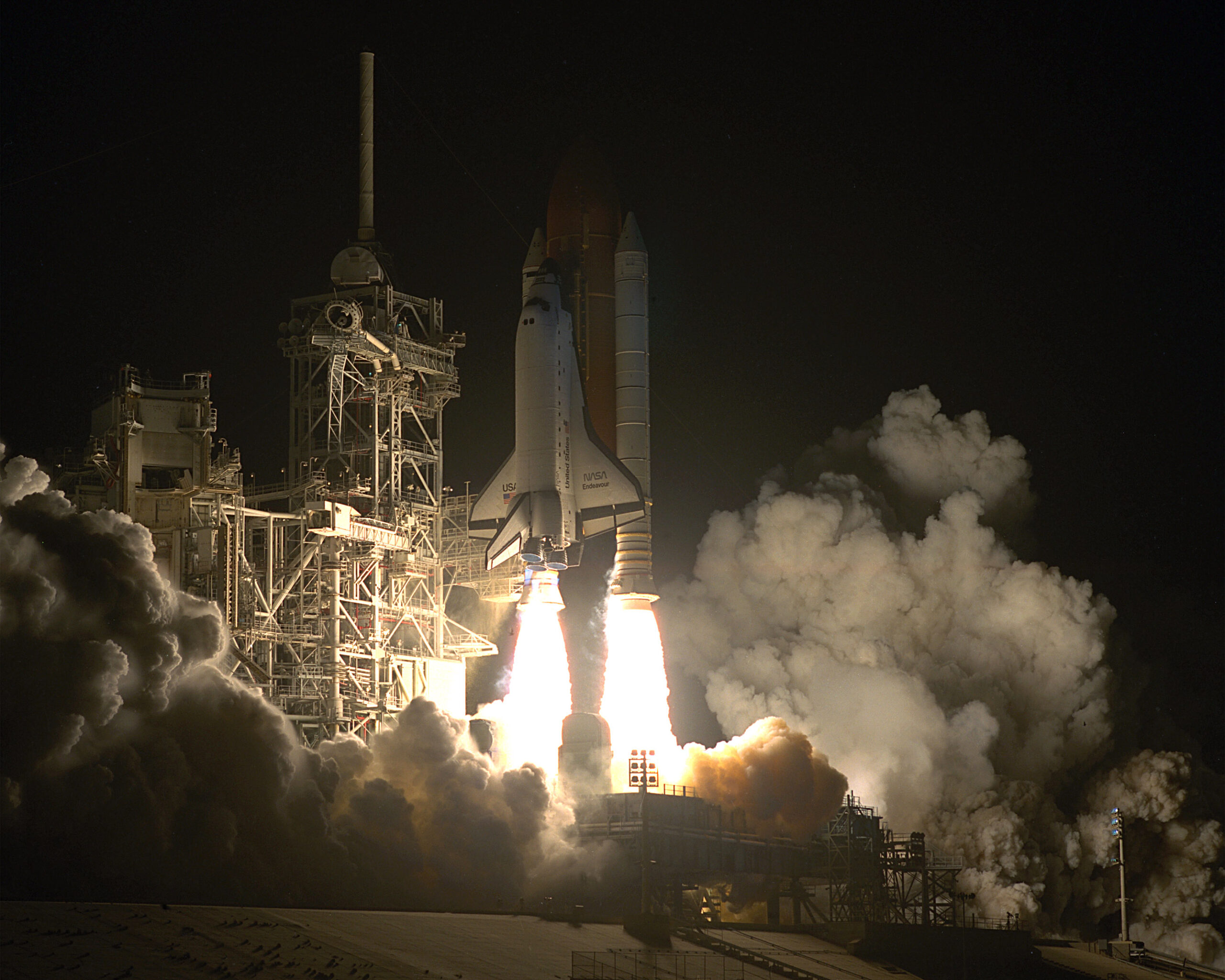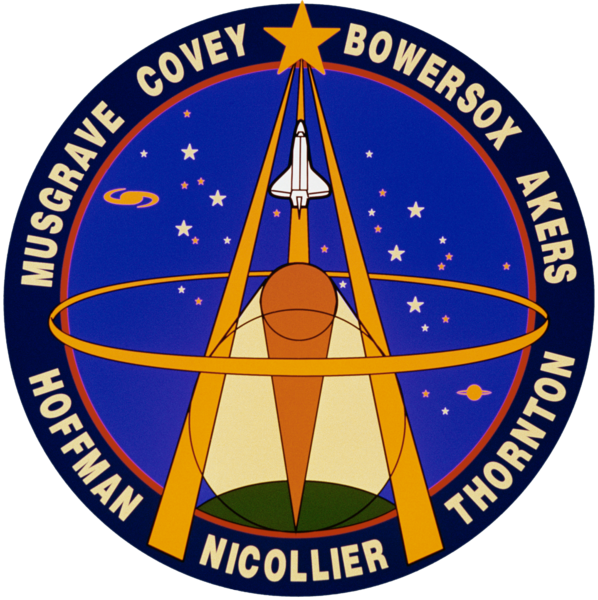 2 December 1993, 09:27:00 UTC, T minus Zero: Space Shuttle Endeavour (STS-61) lifted off from Launch Complex 39B at the Kennedy Space Center, Cape Canaveral, Florida. The mission was to service the Hubble Space Telescope in Earth orbit. This was Endeavour's fifth flight.
The flight crew were Mission Commander Colonel Richard O. Covey, United States Air Force, on his fourth space flight, with shuttle pilot Captain Kenneth D. Bowersox, U.S. Navy, on his second flight. Mission Specialist Kathryn C. Thornton, Ph.D., on her third space flight; Professor Claude Nicollier, Captain, Schweizer Luftwaffe, (Swiss Air Force) and European Space Agency, on his second space flight; Jeffrey A. Hoffman, fourth flight, F. Story Musgrave, M.D., fifth space flight; and Thomas D. Akers, third space flight.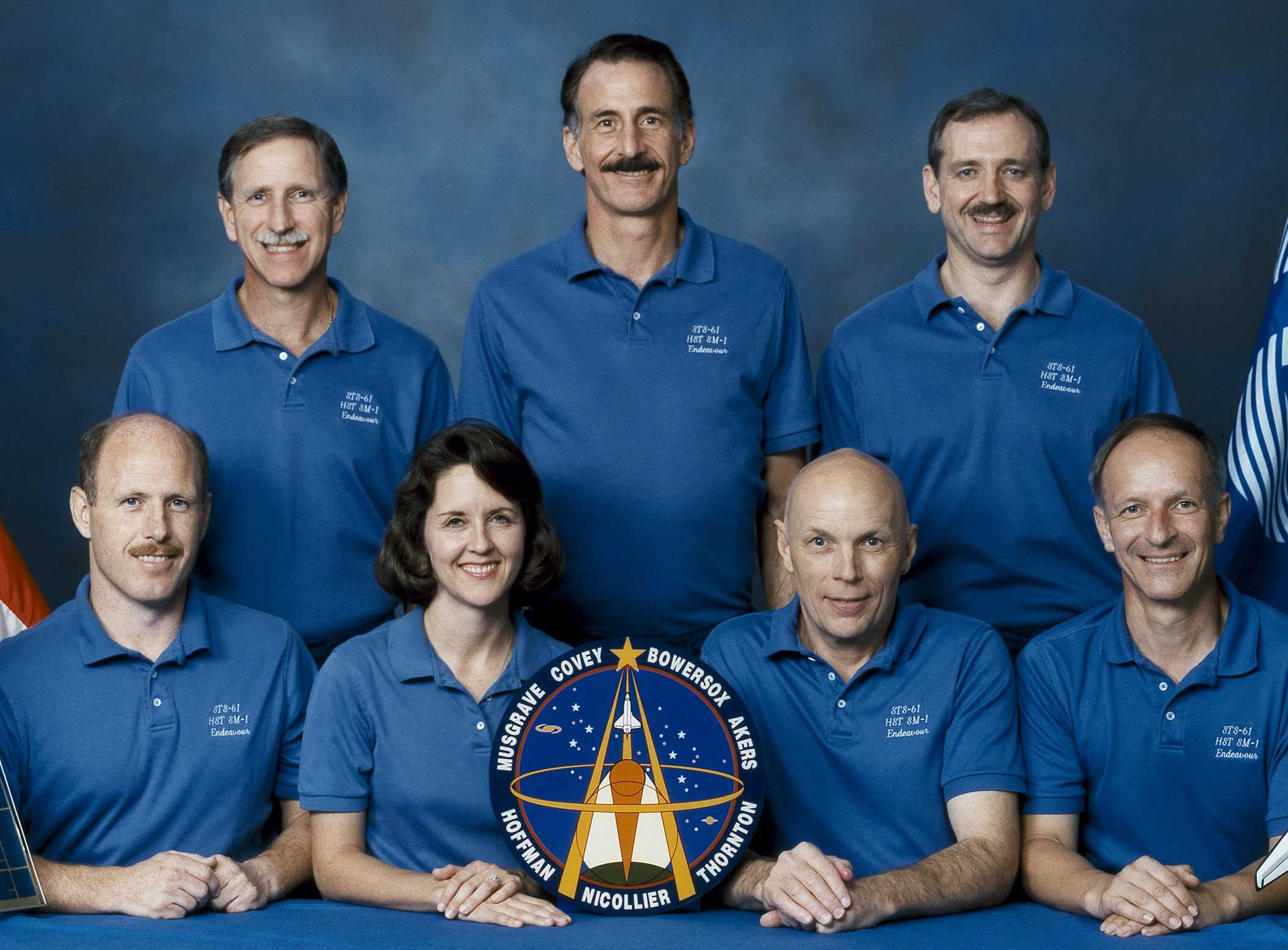 During this flight there were five EVAs ("space walks") conducted to service and upgrade Hubble. EVAs 1, 3 and 5 were performed by Musgrave and Hoffman, while 2 and 4 were carried out by Thornton and Akers. The duration of these EVAs were between 6 hours, 36 minutes and 7 hours, 54 minutes.
Endeavour landed at the Shuttle Landing Facility (SLF), Kennedy Space Center, at 05:25:33 UTC, 13 December 1993. The duration of the mission was 10 days, 19 hours, 58 minutes, 37 seconds.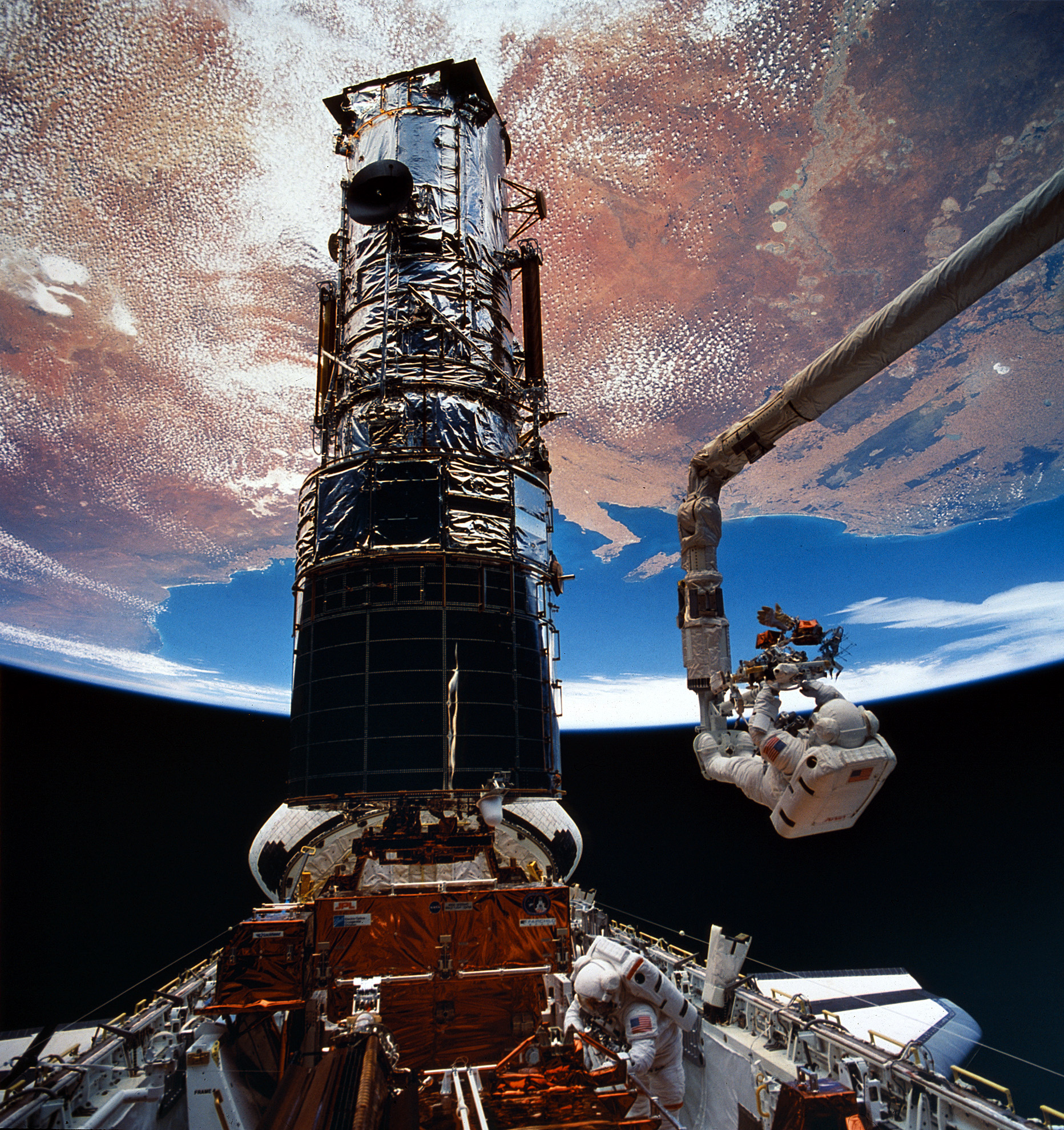 © 2016, Bryan R. Swopes