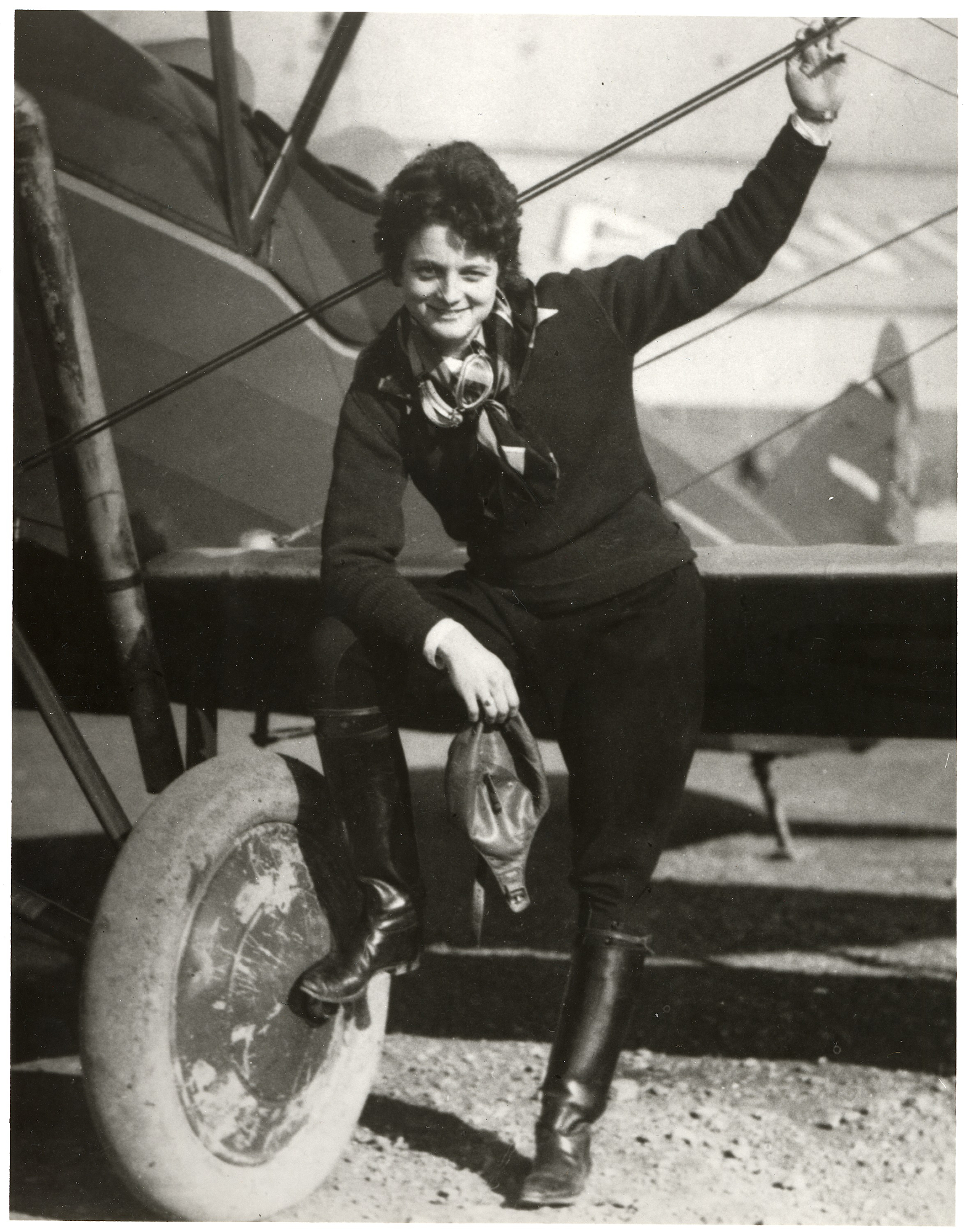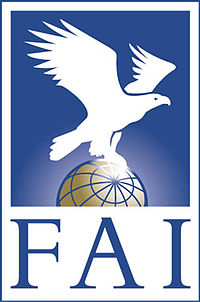 17 March 1929: Louise Thaden, flying a Beech Travel Air 3000, NC5426, over Oakland, California, set a new Fédération Aéronautique Internationale (FAI) World Record for Duration, staying aloft for 22 hours, 3 minutes.¹ This flight broke the previous record which had been set five weeks earlier, 10–11 February, by Evelyn ("Bobbie") Trout—which had broken the record set 2 January 1929 by Elinor Smith.
The Oakland Chapter of the National Aeronautic Association wanted to have all new U.S. records set at Oakland, and Mrs. Thaden's duration flight was a part of that campaign. Officials from the Oakland NAA group observed her flight in order to certify the record for the international body, the FAI.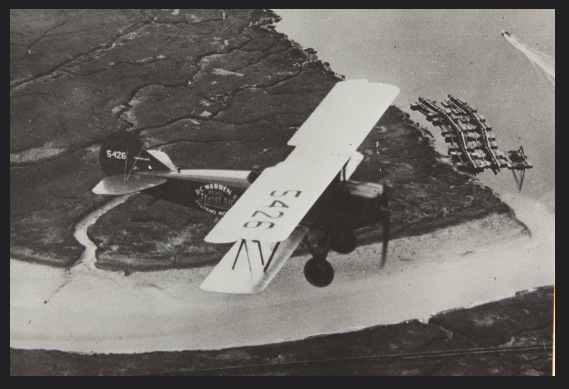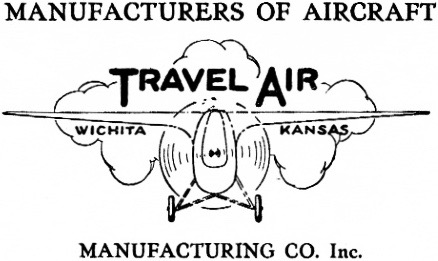 The airplane flown by Mrs. Thaden for her duration record was a Travel Air 3000, registration NC5426, serial number 51?. The airplane was modified with an auxiliary fuel tank in the forward cockpit.
The Travel Air 3000 was a single-engine, three-place, single-bay biplane with fixed landing gear. The airplane was 24 feet, 3 inches (7.391 meters) long, with an upper wing span of 34 feet, 8 inches (10.566 meters), and lower span of 28 feet, 8 inches (8.738 meters). The airplane had an overall height of 9 feet, 0 inches (2.743 meters). The 3000 had an empty weight of 1,664 pounds (755 kilograms), and gross weight of 2,590 pounds (1,175 kilograms).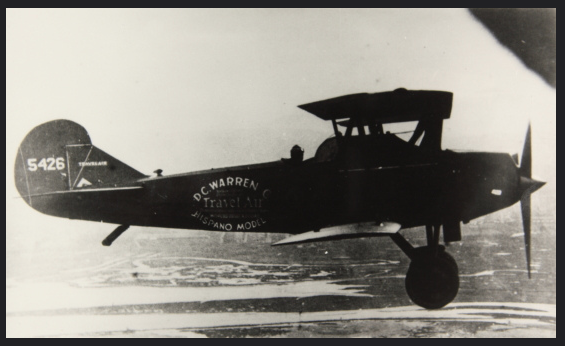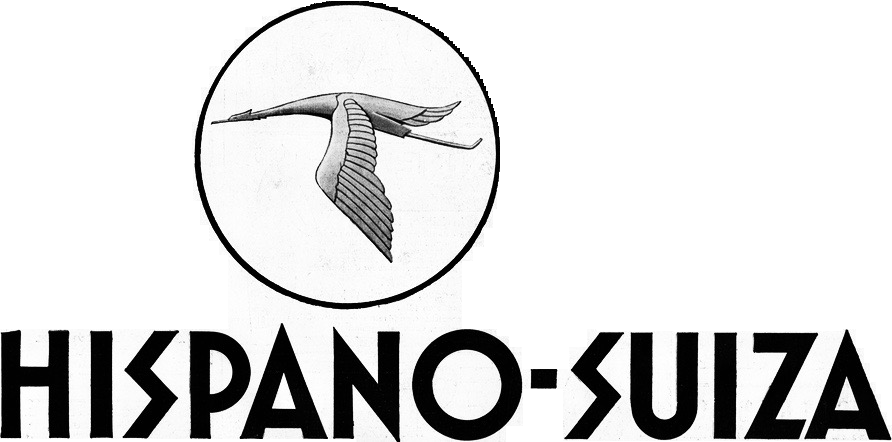 Travel Air biplanes could be ordered with several different air-cooled or water-cooled engines, such as the Curtiss OX-5, the 120 h.p. Fairchild Caminez 4-cylinder radial, or the Wright Whirlwind. The 3000 was equipped with a liquid-cooled, normally-aspirated Hispano-Suiza 8Ac V-8 (according to FAI records). For the record flight the engine was replaced with a "souped-up" engine.
The Travel Air 3000 had a cruise speed of 105 miles per hour (169 kilometers per hour), and a maximum speed of 119 miles per hour (192 kilometers per hour). Its service ceiling was 17,000 feet (5,182 meters), and the maximum range was 400 miles (644 kilometers).
The Travel Air Manufacturing Company built approximately 50 of the "Hisso-powered" Travel Air 3000 variant.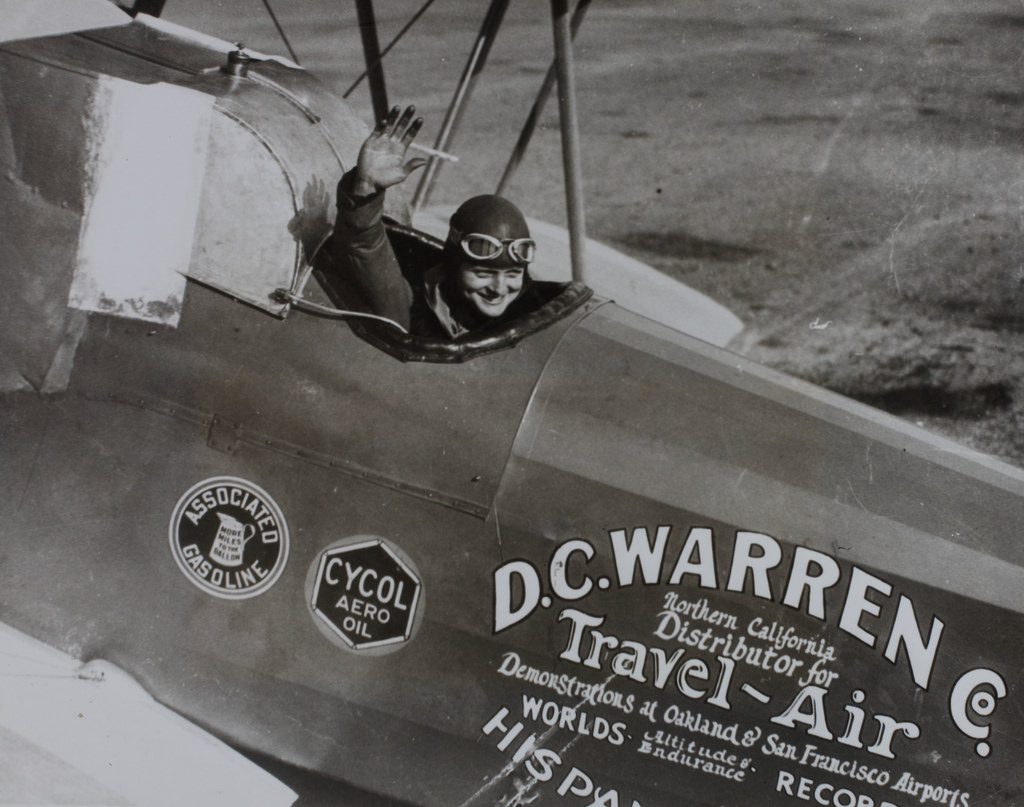 The Oakland Tribune reported:
WOMAN FLIER BREAKS RECORD
Oakland Aviatrix Sets World Mark for Endurance Flight
     Mrs. Louise McPhetridge Thaden wants to break more aviation records, she declared at Oakland airport today. Already holder of the altitude record for women and having brought her biplane to earth here yesterday with a new women's endurance flight record, she now is thinking about establishing new altitude and speed marks for women.
     For 22 hours, 3 minutes and 25 seconds, Mrs. Thaden kept her plane in teh air over Oakland airport yesterday, fighting against drowsiness and night cold to beat the former women's sustained flight record of 17 hours, 5 minutes, 37 seconds, recently established by Miss Bobby Trout of Los Angeles.
      It was at noon yesterday that Mrs. Thaden signalled to planes flying close to her that her gasoline supply was getting low.. Still she kept circling over the airport while thousands waited on the ground below, eager to see her and greet her when she landed.
12 GALLONS OF GAS REMAIN AT FINISH.
     Mrs. Thaden made one last great circle of the flying field and brought her plane to earth at 1:55 p.m. She taxied her plane to a hangar, where officials of the Oakland chapter, National Aeronautic association, newspaper men and friends waited to welcome her. Examination of the plane showed that only 12 gallons of 196 gallons of gasoline were left.
     As friends helped her out of the cockpit where she had sat in a cramped position without sleep, she smiled and said: "Well, I made it. But, gosh, I'm tired."
     Thousands who had waited at the Oakland airport since early morning cheered Mrs. Thaden, and police were busy keeping them from crushing her in their desire to see the flier and her record plane.

     Mrs. Thaden was greeted first with a hug and a kiss from Mrs. Hattie V. Thaden, her mother-in-law, who had waited through the long night at the airport, confident that her son's wife would succeed in her record-seeking attempt.
—Oakland Tribune, Vol. CX, No. 77, Monday, 18 March 1929, Page 1, Column 5, and Page 2, Column 2
Iris Louise McPhetridge was born 12 November 1905 at Bentonville, Arkansas. She was the first of three daughters of Roy Fry McPhetridge, owner of a foundry, and Edna Hobbs McPhetridge. She was educated at the University of Arkansas at Fayetteville, a member of the Class of 1927. She was president of the Delta Delta Delta (ΔΔΔ) Sorority, Delta Iota (ΔΙ) Chapter, head sports for basketball and president of The Panhellenic.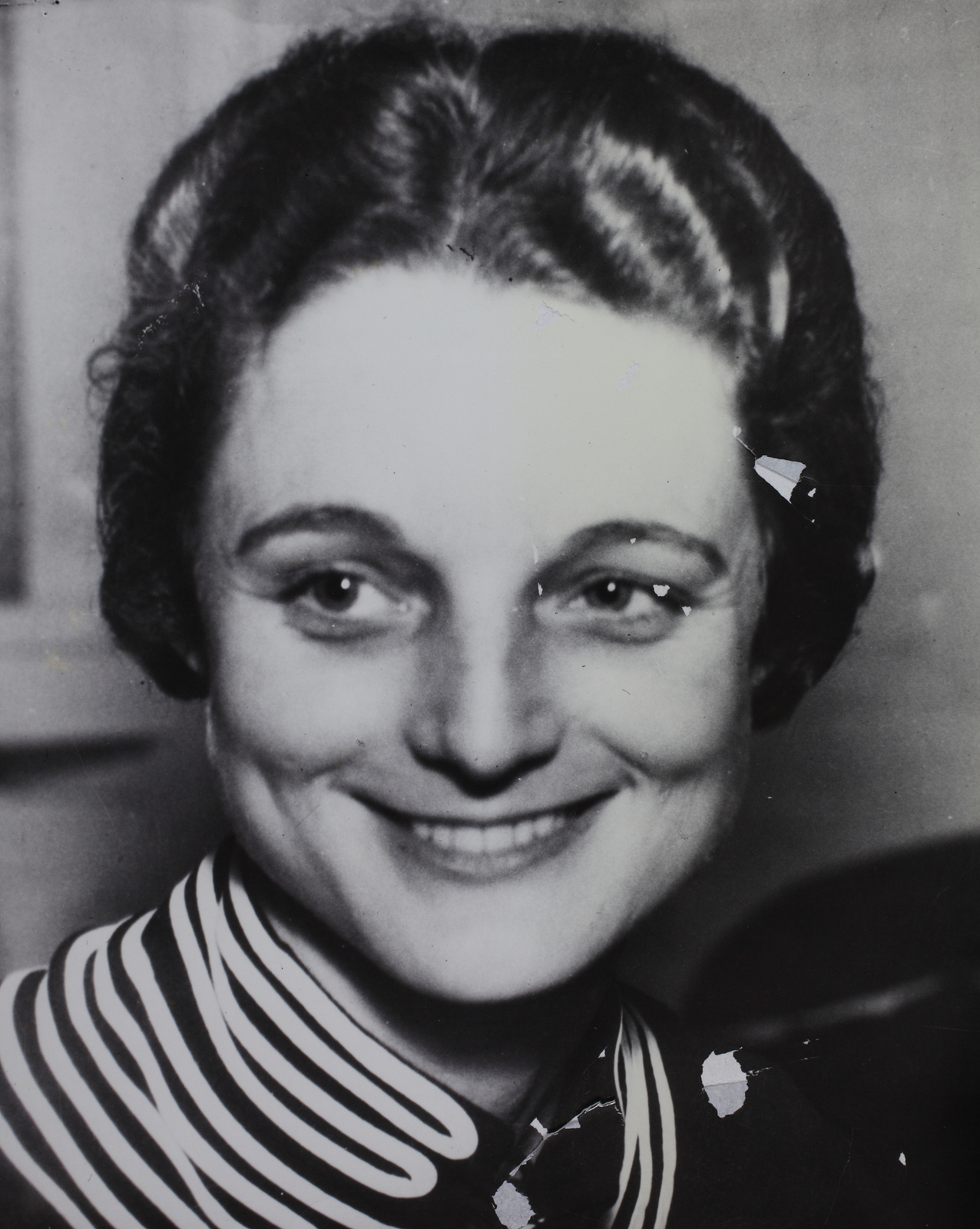 Louise McPhetridge had been employed by Walter Beech as a sales representative for his Travel Air Manufacturing Company at Wichita, Kansas, and he included flying lessons with her employment. Beech asked her to go to Oakland as an employee of Douglas C. Warren, the new Travel Air dealer for the western region of the United States. He included flying lessons with her employment. (Warren owned the airplanes used by Mrs. Thaden to set her altitude and endurance records.) She received her pilot's license from the National Aeronautic Association, signed by Orville Wright, 16 May 1928.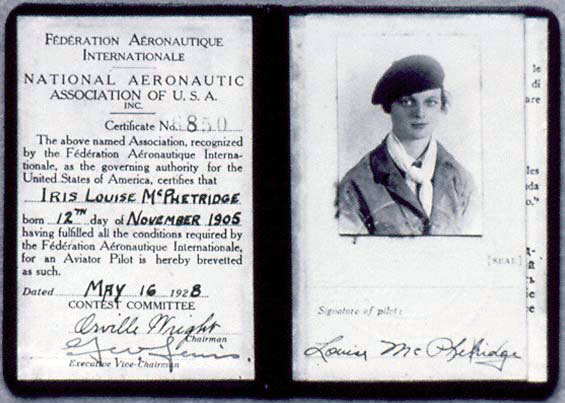 Miss McPhetridge married Mr. Herbert von Thaden at San Francisco, California, 21 July 1928. Thaden was a former military pilot and an engineer. They would have two children, William and Patricia.²
In 1929, Mrs. Thaden was issued Transport Pilot License number 1943 by the Department of Commerce. She was the fourth woman to receive an Airline Transport Pilot rating.
Mrs Thaden set an FAI World Record for Altitude of 6,178 meters (20,269 feet) over Oakland, California, 7 December 1928.¹  On 17 March 1929, she set an FAI record for duration of 22 hours, 3 minutes.²
Louise Thaden served as secretary of the National Aeronautic Association, and was a co-founder of The Ninety-Nines. She served as that organization's vice president and treasurer. She set several world and national records and was awarded the national Harmon Trophy as Champion Aviatrix of the United States in 1936.
Louise Thaden stopped flying in 1938. She died at High Point, North Carolina, 9 November 1979.
¹ FAI Record File Number 12223
² Thaden had founded the Thaden Metal Aircraft Company, builder of the all-metal Thaden T-1, T-2, and T-4 Argonaut. He went on to design molded plywood furniture for the Thaden-Jordan Furniture Corporation. His designs are considered to be works of art, and individual pieces sell for as much as $30,000 today.
© 2019, Bryan R. Swopes