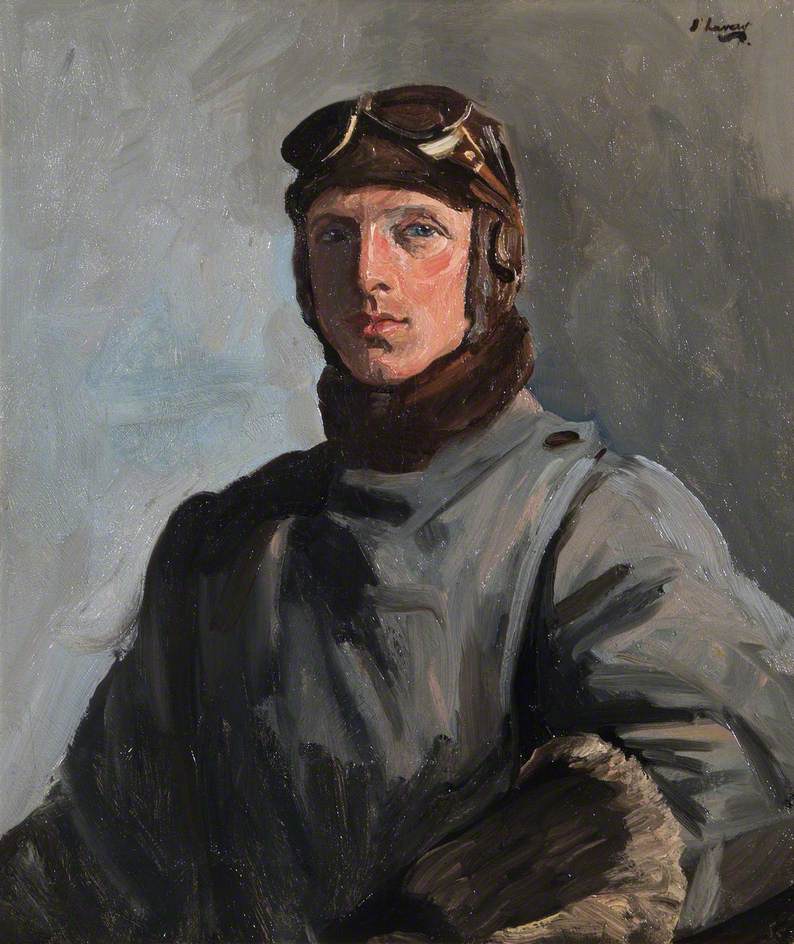 18 December 1919: Captain Sir John William Alcock, K.B.E., D.S.C., a test pilot for Vickers Ltd., was flying the prototype Vickers Viking seaplane, G-EAOV, to the Paris Air Show–1919, at the Grand Palais, Champs Elysees. After crossing the English Channel, he attempted to land north of Rouen, in foggy conditions. A contemporary news article described the event:
THE DEATH OF SIR JOHN ALCOCK
It is with the most profound regret that we have to record the fatal accident of Sir John Alcock, which occurred on the afternoon of December 18, while he was engaged in taking a new Vickers machine to Paris in connection with the Salon. It appears that the machine when nearing Rouen had great difficulty in negotiating a strong wind. A farmer at Côte d'Evrard, about 25 miles north of Rouen, saw the machine come out of the fog, commence to fly unsteadily, and—it was then about 1 o'clock—it suddenly crashed into the ground. Sir John Alcock was taken from the wreck, but unfortunately there was considerable delay in getting medical assistance as the farmhouse near where the crash occurred is out of the way. As soon as the accident was reported, doctors rushed from No. 6 British General Hospital, Rouen, but they were too late. It is probable that an enquiry will be held by French authorities, at which  the Air Ministry and Messrs. Vickers will be represented. Arrangements are being made for the conveyance of the body of Sir John Alcock to England for burial in Manchester, his native city.
The death of Sir John Alcock is an irreparable loss to aviation. His great flight across the Atlantic is too fresh in the mind of readers of FLIGHT for further reference here, while his previous work is recorded in the pages of past volumes of this paper.
—FLIGHT, The Aircraft Engineer & Airships,  No. 574 (No. 52, Vol. XI.), 25 December 25 1919, at Page 1646.
John William Alcock was born 6 November 1892, at Seymour Grove, Old Trafford, Stretford, a town near Manchester, England. He was the son of John Alcock, a coachman, and Mary Alice Whitelegg Alcock, a domestic servant.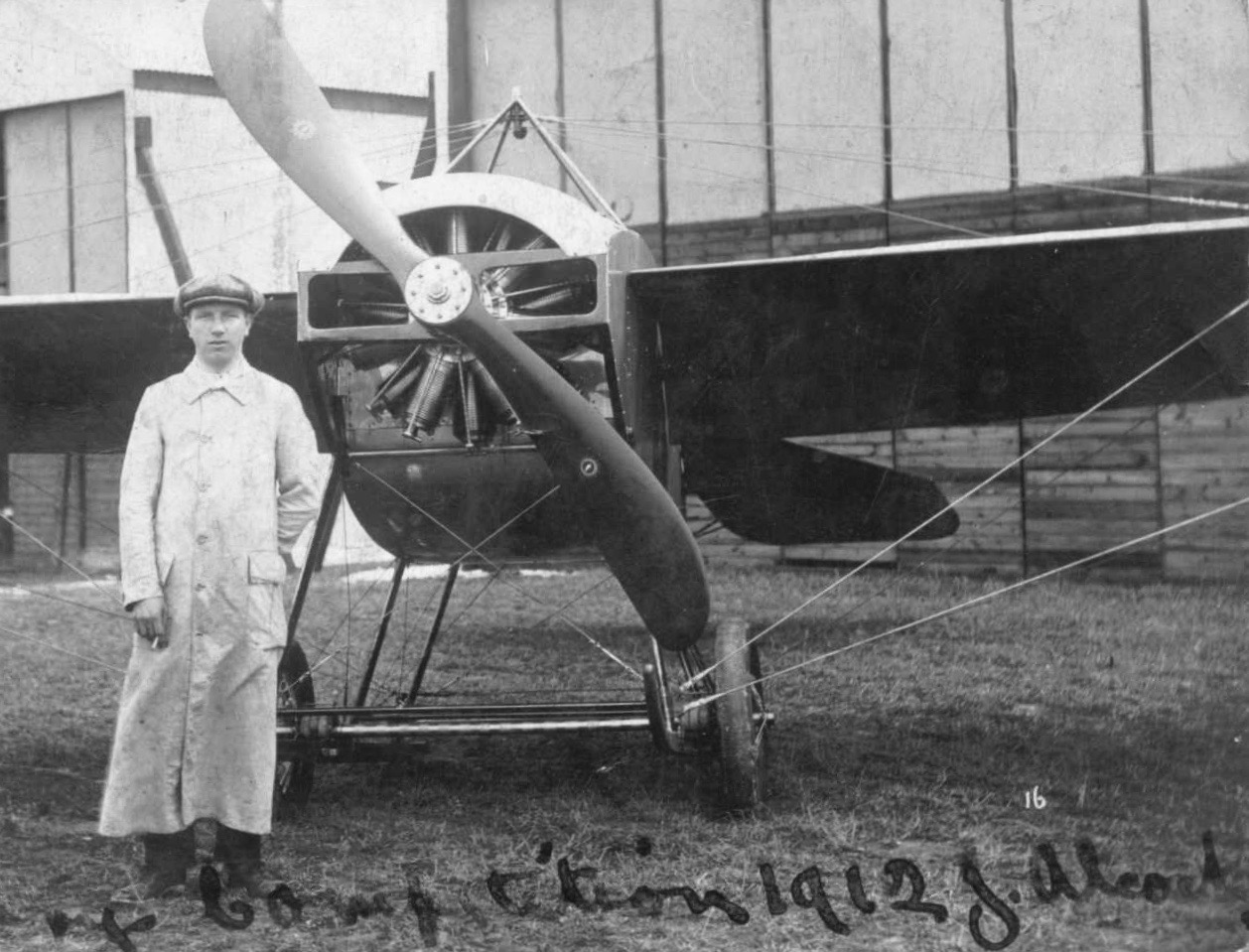 He took an early interest in flying. Work as a mechanic at the Ducrocq School, Brooklands Aerodrome, Surrey, led to flight training. He was awarded pilot's certificate No. 368 by the Royal Aero Club, 26 November 1912.
Alcock competed in various air races, winning the Easter Aeroplane Handicap at Brooklands with a Farman B, 24 March 1913. The prize for first place was 50 guineas.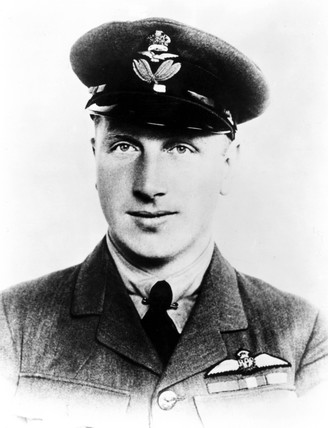 With the onset of World War I, Alcock entered the Royal Naval Air Service, 12 November 1914, as a Warrant Officer, Second Grade (temporary). Alcock was assigned as a flight instructor at the Naval Flying School, Eastchurch, on the Isle of Sheppey, Kent, England. He was commissioned a Flight Sub-Lieutenant (tempy) 29 December 1915 and was sent to a squadron based on an island in the Aegean Sea.
Flight Sub-Lieutenant Alcock was flying a Sopwith Camel, 17 September 1917, when he shot down an enemy airplane and forced two others into the sea. For this action he was awarded the Distinguished Service Cross.
After Alcock returned to base, he took a Handley Page O/100 bomber on a mission against Constantinople. When one engine failed, he turned back, but then the second failed and the airplane went down in the Gulf of Xeros. He and his two crewmen then swam to the enemy-held Gallipoli shoreline. They were captured and held as prisoners of war.
While held as a prisoner, Alcock was promoted to Flight Lieutenant (tempy), R.N.A.S., 31 December 1917. On 1 April 1918, the Royal Flying Corps and Royal Naval Air Service were combined to establish the Royal Air Force. Flight Lieutenant Alcock, R.N.A.S., became Captain Alcock, R.A.F.
When The War to End All Wars came to an end in November 1918, Captain Alcock was repatriated to the United Kingdom, arriving at Dover 16 December 1918. He left military service in March 1919 and joined Vickers Ltd. (Aviation Department) as a test pilot.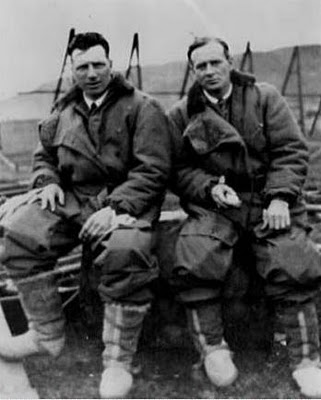 After the war, John Alcock and Arthur Whitten Brown flew a Vickers Vimy from St. John's, Newfoundland, to Clifden, Ireland, becoming the very first aviators to make a non-stop crossing of the Atlantic Ocean.
Forever known as "Alcock and Brown," the two pilots were invested as Knight Commander of the Most Excellent Order of the British Empire by King George V.
His remains were interred at the Southern Cemetery, Chorlton-cum-Hardy, Greater Manchester, England.
The airplane which Sir John Alcock was flying was the prototype Vickers Viking, registration G-EAOV. This was an amphibious 5-place single-engine, two-bay biplane. The "amphibian" was 32 feet (9.75 meters) long with a wing span of 46 feet (14.02 meters). It had an empty weight of 2,740 pounds ( kilograms), and gross weight of 4,545 pounds ( kilograms).
The initial Viking model was powered by a water-cooled 897.1-cubic-inch-displacement  (14.2 liter) Rolls-Royce Falcon 60° SOHC V-12 engine which produced 288 horsepower at 2,300 r.p.m at Sea Level. It was mounted just below the airplane's upper wing and turned a four-bladed propeller in pusher configuration.
The Viking had cruise speed of 90 miles per hour (145 kilometers per hour). Its maximum speed was 110 miles per hour (177 kilometers per hour) at Sea Level, and 105 miles per hour (169 kilometers per hour) at 6,000 feet (1,829 meters). The Viking had a maximum range of 440 miles (708 kilometers). It could climb to 6,000 feet in 11 minutes.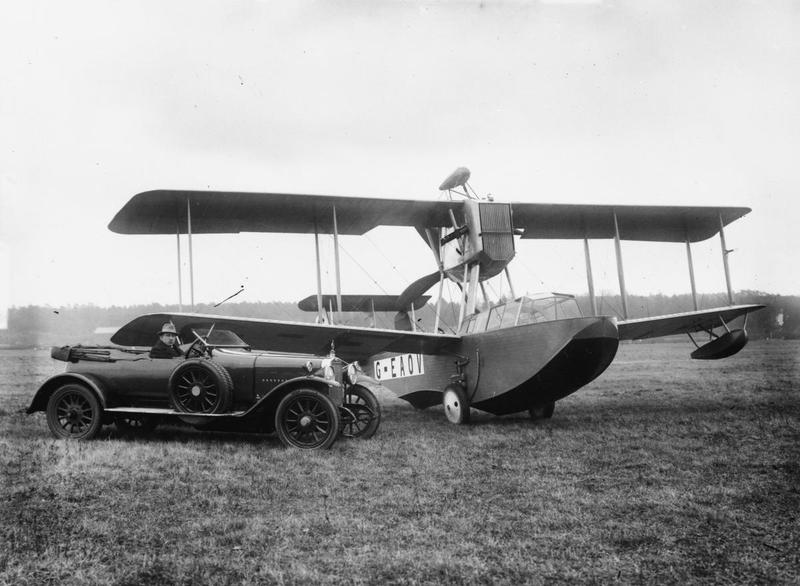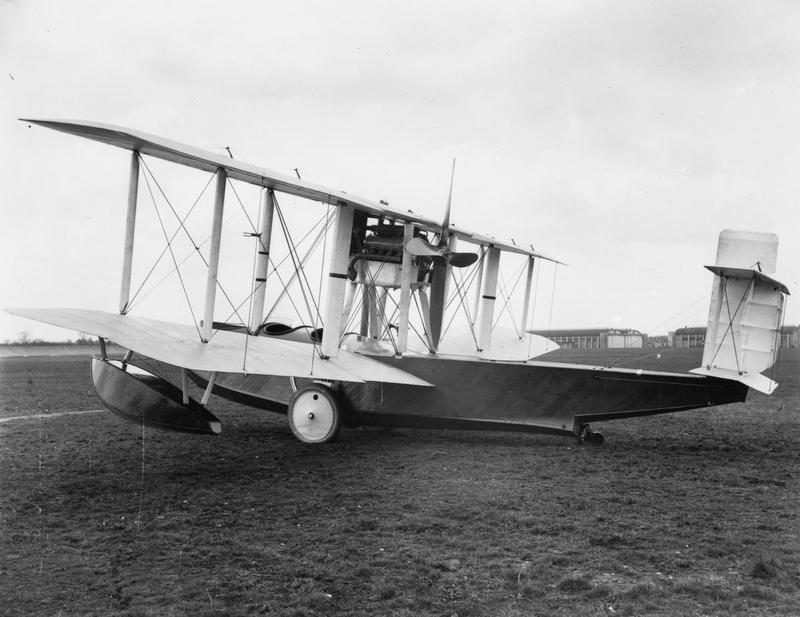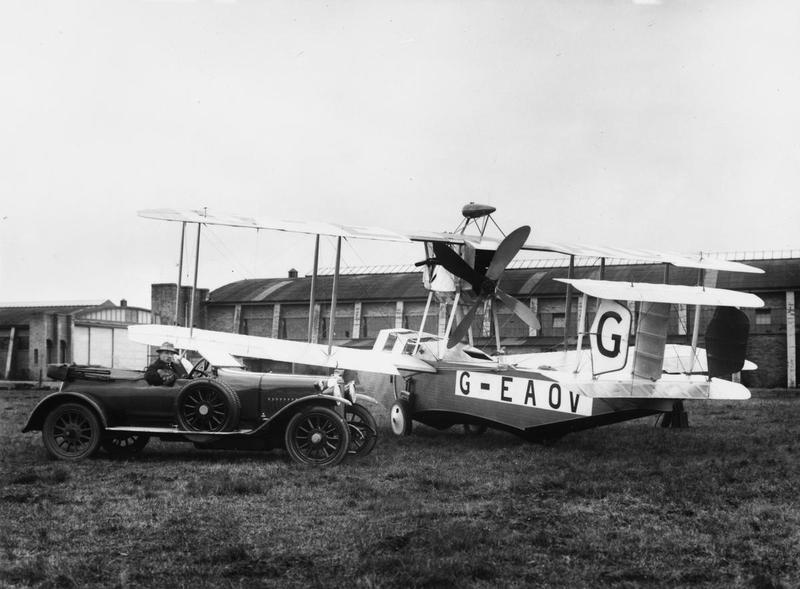 © 2018, Bryan R. Swopes