16 November 1920: Queensland and Northern Territories Aerial Services, Ltd., today known as Qantas, is one of the oldest airlines in the world. It was founded at Winton, Queensland, Australia, on 16 November 1920 as Queensland and Northern Territory Aerial Services Limited by Paul Joseph McGinness, D.F.C., D.C.M., and Wilmot Hudson Fysh, D.F.C., both World War I fighter aces; Fergus McMaster, a local businessman; and Wilfred Arthur Baird, an aircraft mechanic who had served in Egypt with McGinness and Fysh.
Initially the airline operated air mail services which were subsidized by the Australian government, linking railheads in western Queensland. It flew its first commercial passenger, Alexander Kennedy, on 2 November 1922.

The airline's first airplane was a two-place, single-engine A. V. Roe & Co., Ltd., Avro 504, c/n D1, G-AUBG. D1 was one of nine Avro 504-series airplanes which were assembled by the Australian Aircraft and Engineering Company, A. V. Roe's licensee at Sydney, New South Wales. A replica of the airplane is on display at the Kingsford Smith Memorial, Mascot, New South Wales.
Qantas took delivery of D1 on 30 January 1921. It was assigned a registration mark of G-AUBG, 28 June 1921. The airplane was involved in a serious accident at Ingham, North Queensland, 2 August 1921. It was repaired and returned to service three months later.
Qantas operated it until 6 November 1926, when it was sold to H.J. Taylor, of Hawthorn, Victoria. The airplane was later owned by Matthews Aviation, and finally, by Newcastle Air Service, as Newcastle's Own. The Avro's registration was changed to VH-UBG, 28 March 1929. The registration was cancelled 14 April 1932.
Between 1913 and 1932, nearly 9,000 Avro 504-series airplanes were built by more than twenty manufacturers. The Avro 504K was 29 feet, 5 inches (8.996 meters) long with a wingspan of 36 feet (10.973 meters) and height of 10 feet, 5 inches (3.175 meters). Its empty weight was 1,231 pounds (558 kilograms) and the maximum takeoff weight was 1,829 pounds (830 kilograms).

The Avro 504 had been designed to accept installation of several different engines. D1 had been assembled using a water-cooled, normally-aspirated, 8.822 liter (538.351 cubic inches) Sunbeam-Coatalen Aircraft Engines Dyak single overhead camshaft (SOHC) inline 6-cylinder engine. (Sunbeam named its aircraft engines after ethnic groups. The Dyak are an indigenous people of Borneo.) The Sunbeam Dyak was a left-hand tractor, direct-drive engine with two valves per cylinder and a compression ratio of 5:1. It used two Claudel-Hobson B.Z.S. 38 updraft carburetors, two magnetos, and was rated at 100 horsepower at 1,200 r.p.m. The Dyak weighed 399 pounds (190 kilograms).
In 1931, the Avro was re-engined with a right-hand tractor, water-cooled, normally-aspirated, 9.005 liter (549.519 cubic inches) A.D.C. (Aircraft Disposal Company, or "Airdisco") overhead valve (OHV) V-8 engine. The A.D.C. V-8 had a compression ratio of 4.6:1 and was rated at rated at 120 horsepower at 1,800 r.p.m. It had 2:1 propeller gear reduction.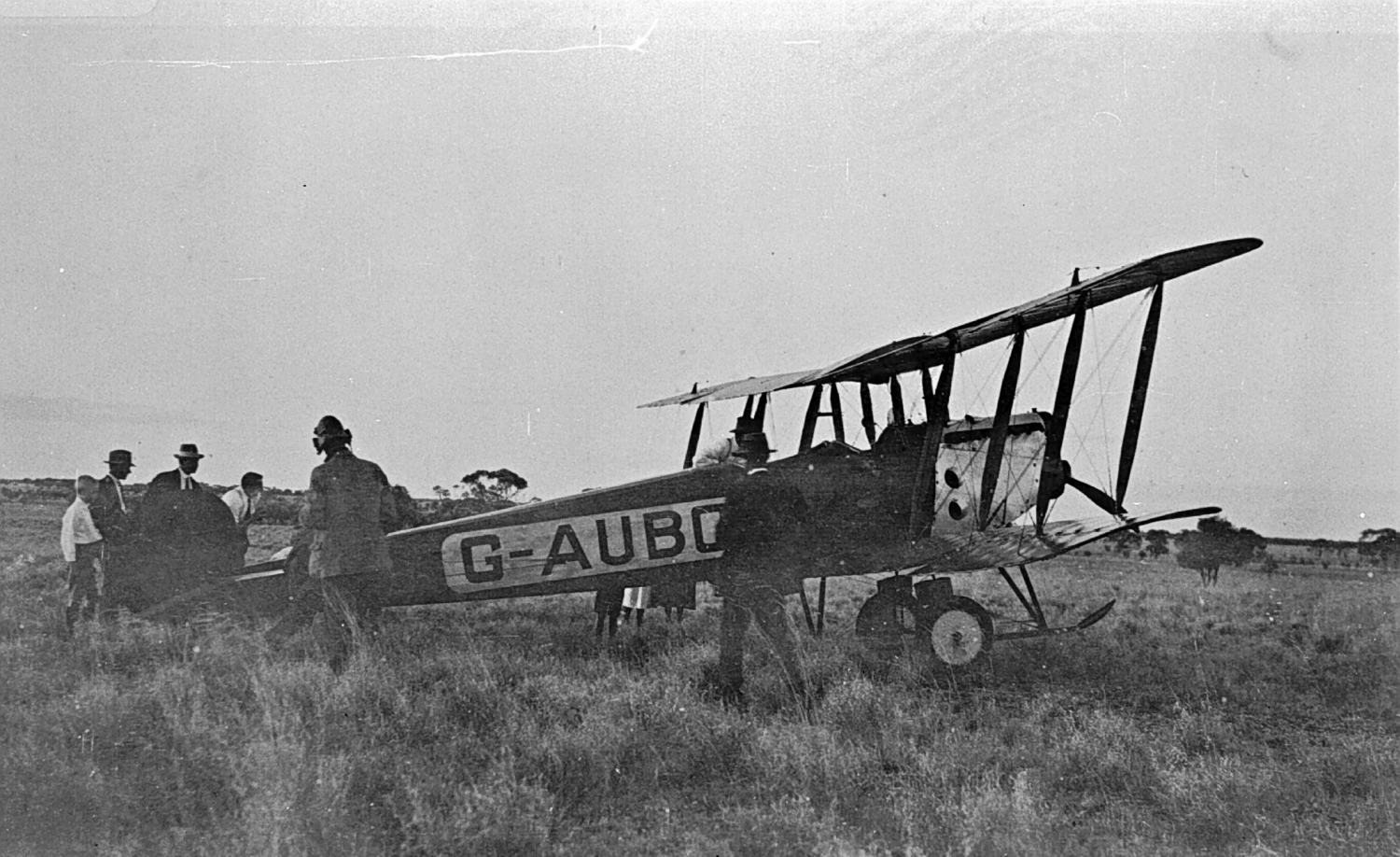 The 504K had a cruise speed of 75 miles per hour (121 kilometers per hour), maximum speed of 90 miles per hour (145 kilometers per hour), service ceiling of 16,000 feet (4,877 meters) and range of 250 miles (402 kilometers).
As of October 2017, Qantas had 29,596 employees. After-tax profit for 2016 was A$1,029,000,000. Qantas currently operates a fleet of 118 aircraft, which includes 28 Airbus A330s and 12 A380s, 10 Boeing 747-400s, 67 B737-800s and 1 787-9. The airline has 45 Boeing 787-9 Dreamliners on order, with confirmed delivery dates for the first 15.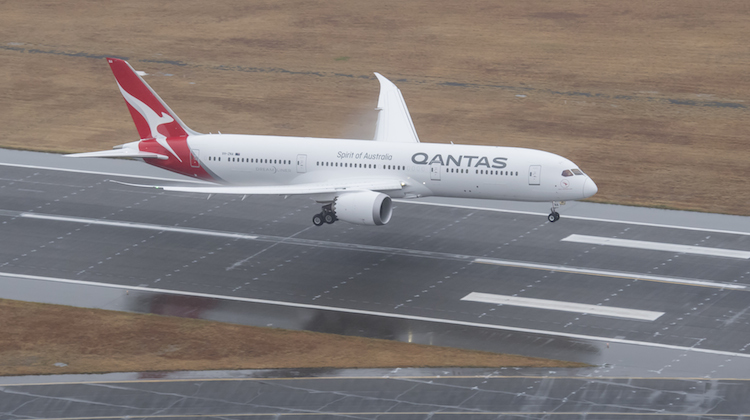 © 2018, Bryan R. Swopes